The Nature of Drawing
Available by request | Maximum group size: nine
From our base, at the stunning Bay of Fires Lodge, Julie Payne will lead a drawing retreat. Spend the days walking, drawing, sketching, painting and the evenings with a glass or two of Tasmanian wine, delicious food, and like-minded company.
The Tasmanian Walking Company and Handmark Gallery are offering a series of 'Art Walks' celebrating Tasmania's unique colour, light, flora, fauna and landscape, hosted by Tasmanian artists. You will be able to walk to different locations, set up in nature, and draw or paint the stunning colours and light of pristine beaches, crystal clear waters and granite headlands. 
 The Bay of Fires Lodge is a breathtaking lodge perched above sparkling beaches on the northeast coast of Tasmania. All transport, guides, sumptuous meals and local wines are included. During this unique experience, the long table at the lodge will play host to evening dinner parties and guests will have time to read, enjoy the indoor and outdoor fires, footbaths and walks along deserted beaches. 
Partners and friends of painters are welcome.
  Direct bookings only.  For all enquiries and bookings please contact Tasmanian Walking Company on (03) 6392 2211 or email bookings@taswalkingco.com.au
Julie Payne
Julie Payne has exhibited in many solo and collaborative exhibitions within Australia. Her interests are wide-ranging which has led to a diverse arts practice incorporating sculpture, site-specific gardens, drawings and installations. Her unique gardens have been commissioned at the Royal Tasmanian Botanic Gardens, Woolmers Historic Site, the Cataract Gorge and at the Queen Victoria Museum and Art Gallery. Julie has lectured within the fields of Architecture, Furniture Design, and Sculpture at the University of Tasmania. Here is a link to a video with Julie talking about drawing, sketchbooks, story and travel.
Handmark Gallery
Our lodges, huts and offices feature the work of Handmark's artists. Allanah Dopson and her team are found in Salamanca, Hobart. Allanah has curated other Art Walks: Cradle Mountain Huts 'Art Walk' with Peter Gouldthorpe departs January 30, 2021 and Three Capes Lodge 'Art' Walk with Julie Payne departs October 11, 2021.
Allanah recommended Julie as her first 'Art' Walk leader because of her teaching experience and her dedication to drawing, both perfect for a walking workshop. 'She has spent a lifetime drawing, around the world, has incredible attention to detail, imparts knowledge with joy and is fascinating. She is the complete package!'
Bay of Fires Lodge Art Retreat 
Tasmania's stunning Bay of Fires gives spaciousness just by breathing its air and gazing upon its long horizons. Imagine combining this expansive beauty and the sensing of freedom it inspires, with a relaxed artist's retreat.
This 'Art' Retreat will offer a chance to stay, pause and work on your drawing craft with Julie. Over four days tuition will be tailored to individual interests with the materials available. The artist retreat will cater for all levels of ability. Partners and friends are welcome.
Materials
Julie has sourced components for a complete drawing kit from Artery in Hobart, Tasmania. The watercolour set is small, good quality and commercially made. The cost is available upon request.
Winsor and Newton watercolour set. (Sketchers Pocket Box)
USK concertina book.
Staedler Lumigraph pencils HB and 2B for those wanting to use pencil.
Staedtler enclosed pencil sharpener + eraser
Micador water brush.
UniPin (or similar) waterproof pen 0.1, 0.2 and 0.5 any colour.
The paint set and books are always subject to availability. Orders should be submitted no later than 28 February 2021. Because of the lead time prices may be subject to change. Please call (03) 6234 3788 to order a kit. We will arrange collection of the kits and delivery to the departure point.
Bring Your Own Materials
Sketchbook
Paper: If you are making your own concertina book, my suggestions are as follows: Use a hot pressed watercolour paper 300gsm weight or above. Arche is the standard professional paper and works well for the concertina journals. Hot pressed papers are much smoother and will accept detail drawings well.
Size: Aim for around 100 x 150 mm with 10 or 12 pages. It's a good size to fit into a pocket and is also light to carry.
Drawing materials:
Pens: waterproof UniPin (or similar) fineline sizes 0.1, 0.2 and 0.5. My personal preference is for the sepia colour pens. The pens are waterproof so a colour wash may be applied over the pen drawings.
Pencils: Staedler Lumigraph pencils HB and 2B or softer, for those wanting to use pencil. Enclosed pencil sharpener + eraser.
Colour washes:
Brush: Micador (or similar) water brush + another small brush for detail.
Colour Set: you may already have your own favourite lightweight travel set but if not, here is my suggestion to making your own. (See photo)
Casing: a card holder from somewhere like Howard's Storage world.

Paint trays: Inside place 9 small individual trays from an art shop. Attach them inside with a small piece of Blu-tac

Paint Colours: quarter to half fill each tray with either watercolour or gouache of the following basic colours:

Cadmium Lemon
Cadmium Yellow
Cerulean Blue
French Ultramarine
Cadmium Red
Payne's Grey
Yellow Ochre
+ two other favourite colours or leave blank for now.
Aim for a total weight of approx 300gm including sketchbook and pens.
Gear Checklist
Please see the Long Weekend (3-Day Walk) gear list for information about what you can take on this walk. The items on the gear list will be packed into your lodge overnight duffel bag and transferred to Lodge with your easel. You only carry the essentials for the day (i.e water, camera, rainjacket) in your lightweight day pack. The duffel bag (provided by us) which will be transported to the Lodge must weigh no more than 5kgs as this will be carried on foot by our staff up to the Lodge.
About Our Venue
Set on a hilltop, 40 metres above the pounding of the sea and surrounded by National Park, the Bay of Fires Lodge is the only building on 20km of outstanding coastal wilderness.
Enjoying views up and down the pristine white sandy beaches in an area of great significance to the Aboriginal community, a truly ecologically-aware building has been gently let into the landscape. Two long timber and glass pavilions allow maximum connection to the landscape with minimum impact on the environment: all building materials - Tasmanian hardwood and plantation pine - were lifted in by helicopter or hand carried to the site.
The lodge is autonomous in providing and managing its existence. Here you will experience true communion with nature in accommodation that combines simplicity of design with comfort and warmth. In the magnificent living area with its large timber deck and open fire, you'll enjoy delicious meals prepared with the freshest local produce, accompanied by fine Tasmanian wines. Solar power provides the lighting, while hot showers and comfortable hotel beds add a touch of luxury at the end of each day's activities.
All accommodation at the Lodge is twin or double share, arranged as two king-singles or one king bed. There is a small library which is comfortable and cosy looking out over the ocean. This is a great place to sit back and relax or look through our selection of books and magazines.
Day 1: Launceston to Mt William National Park
Approximately 3 hours walking
Bay of Fires Lodge Walk guests meet at Entally Lodge at 8.00 am. Launceston pick-up is 7.45am at The Sebel Launceston and Quamby Estate shuttle departs at 7.50am.
After our morning journey from Launceston, we arrive at the Bay of Fires, to be greeted by the azure blue waters, white sandy beaches and iconic orange lichen-covered granite boulders.  Our lunch spot today is nestled in the dunes near Eddystone Point Lighthouse. We'll have time to explore the lighthouse and its long-standing story before it's time to get our walking boots sandy as we trek far-stretching beaches that lead to the celebrated Bay of Fires Lodge.
Artists will take sketch pads and pencils for this part of the workshop.
Come evening, venture into the library or have your hosts deliver a cold drop while you dip toes into a foot spa on the back deck. Dinner is a Tasmanian long-table affair, featuring produce from the island matched with fine local beer and wine.
Days 2: Workshops with Julie
Following a relaxed breakfast, guests will walk short distances to a variety of destinations near the lodge to draw, sketch or paint with Julie. Our naturalist guides and Julie will choose the best options, guided by the weather.
The coastline's bold colours and solitude, ridgelines of sand dunes, views across heathlands and out to the ocean provide ample opportunities. We'll visit marsupial lawns, often encountering quiet native animals and the tracks they leave at nightfall.
Day 3: Kayaking and enjoying the area
Approximately 6 hours kayaking/walking
Rise early to the native birds accompanying the dawn, waking to the aroma of a hot-cooked breakfast and freshly brewed coffee. If it's a sunny morning, breakfast on the deck can reward you with whale spotting and dolphins surfing the waves.
Later in the morning, kayak down Ansons River and experience the riparian ecology of this winding waterway. Cross the bird-rich waters of Ansons Bay and conclude with a stroll over the dunes of Abbotsbury Peninsula back to the lodge.
After dinner is when the native wildlife wander out - keep an eye out for wombats, wallabies, Forester kangaroos, possums or even a Tasmanian devil. Don't forget to look up! The night sky from this pristine coastline is an awesome spectacle.
Day 4: Return to Launceston rejuvenated
Approximately 1 hour walking
Following a leisurely breakfast at the lodge, there's time for painting or a morning swim before we depart the lodge. Unlike our other walking, today we venture through eucalypt forests and coastal heathland. We'll enjoy a forest lunch to the sound of native birds, including the endemic green rosella.
We travel on to Launceston where you have the option of leaving us from Entally Lodge around 5.45pm. We drop off at Launceston Airport at 6pm followed by Launceston CBD at 6.15pm. If you are staying at Quamby Homestead we will organise a transfer for you.
Upon our return to Entally Lodge there will be time to raise a glass to the four wonderful days spent together.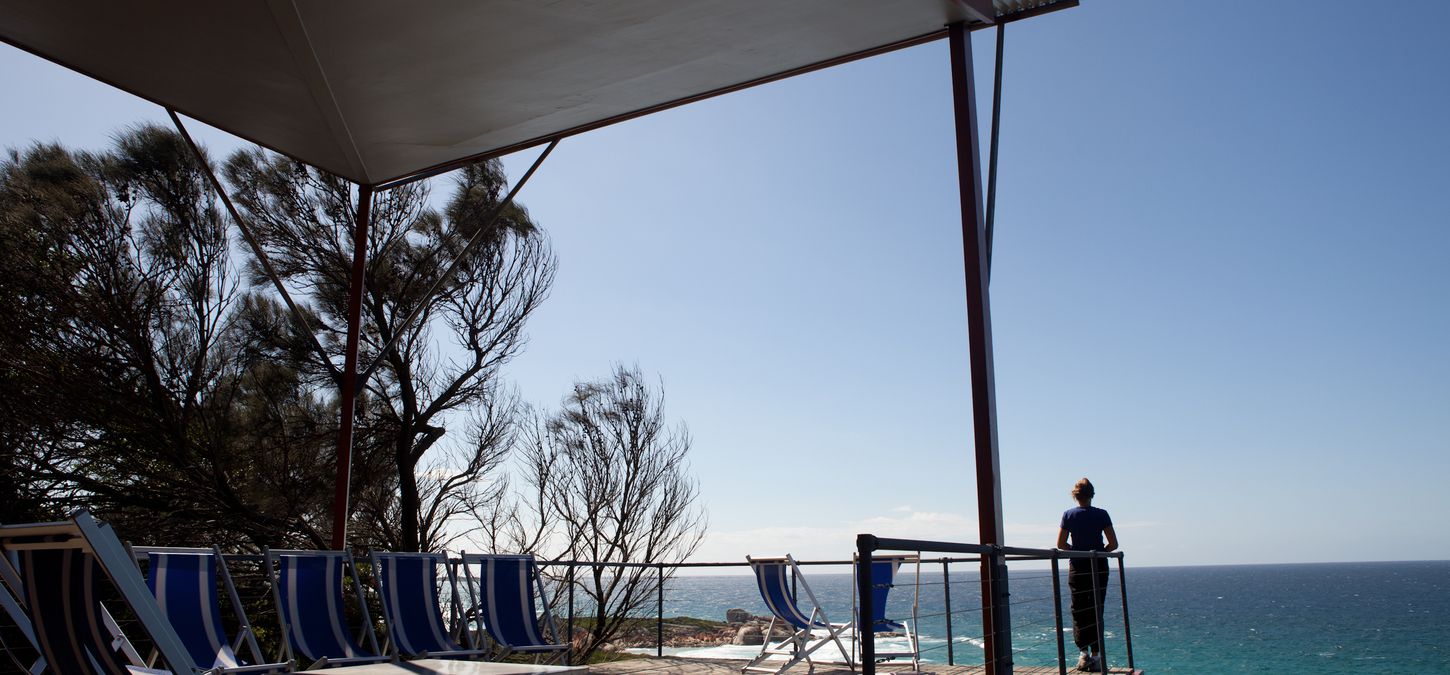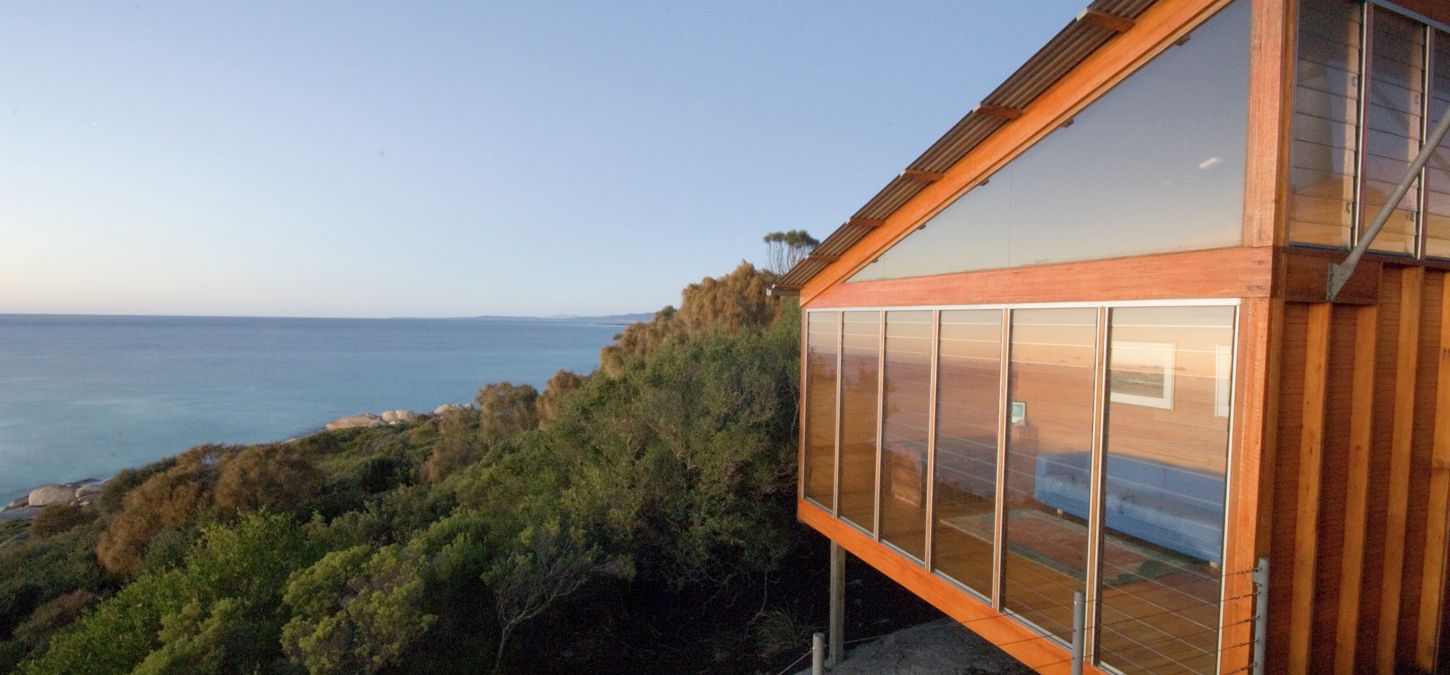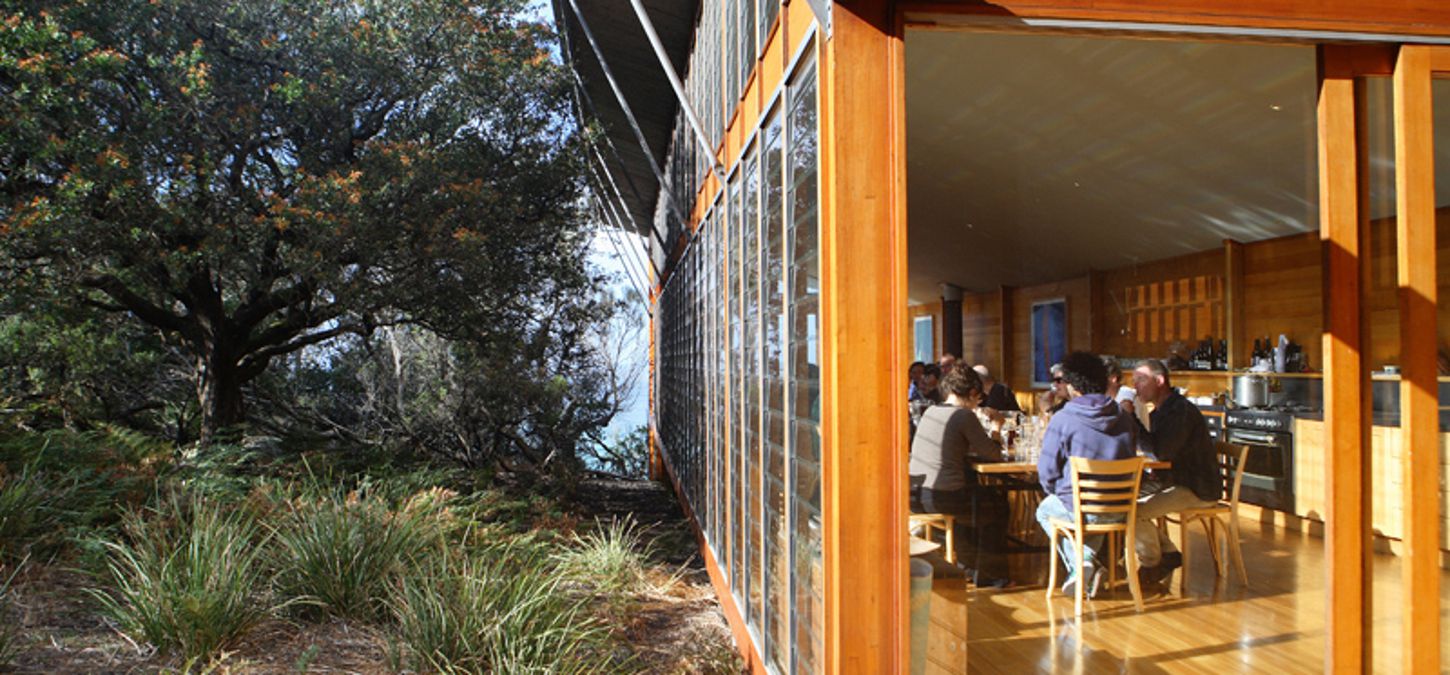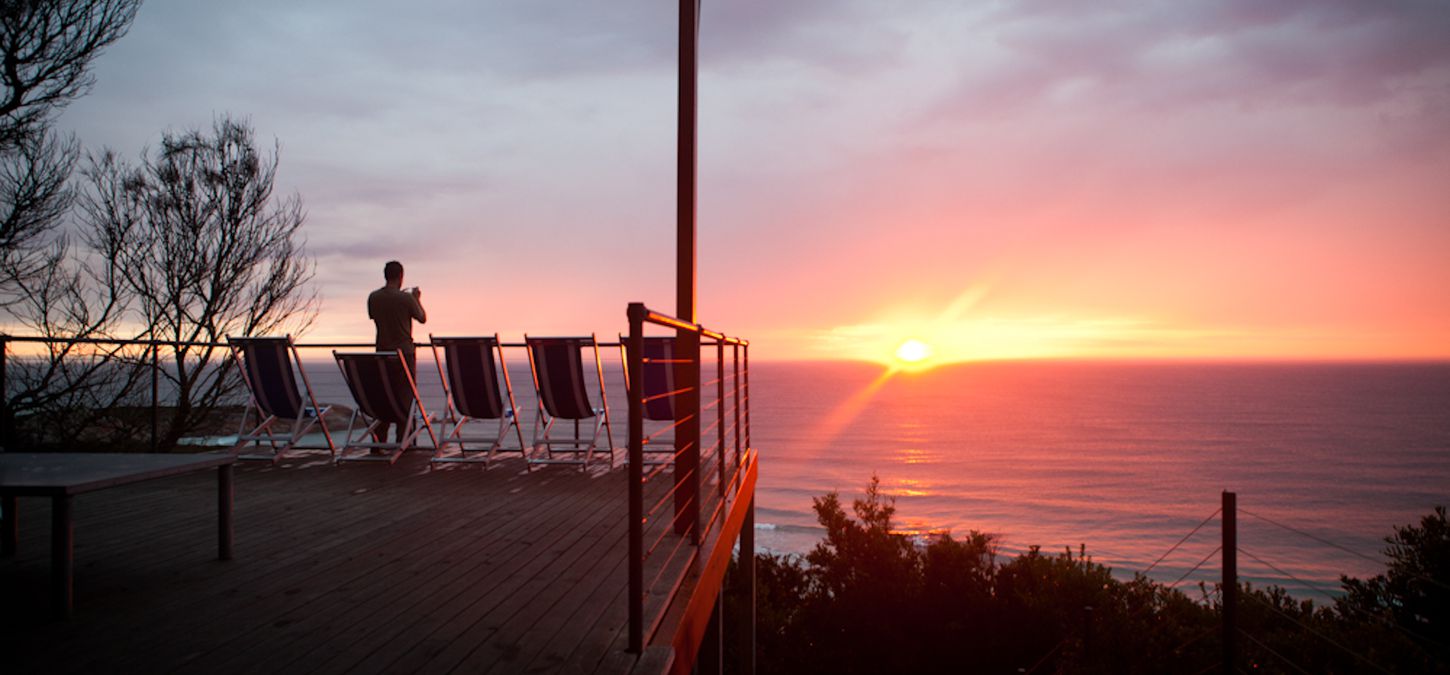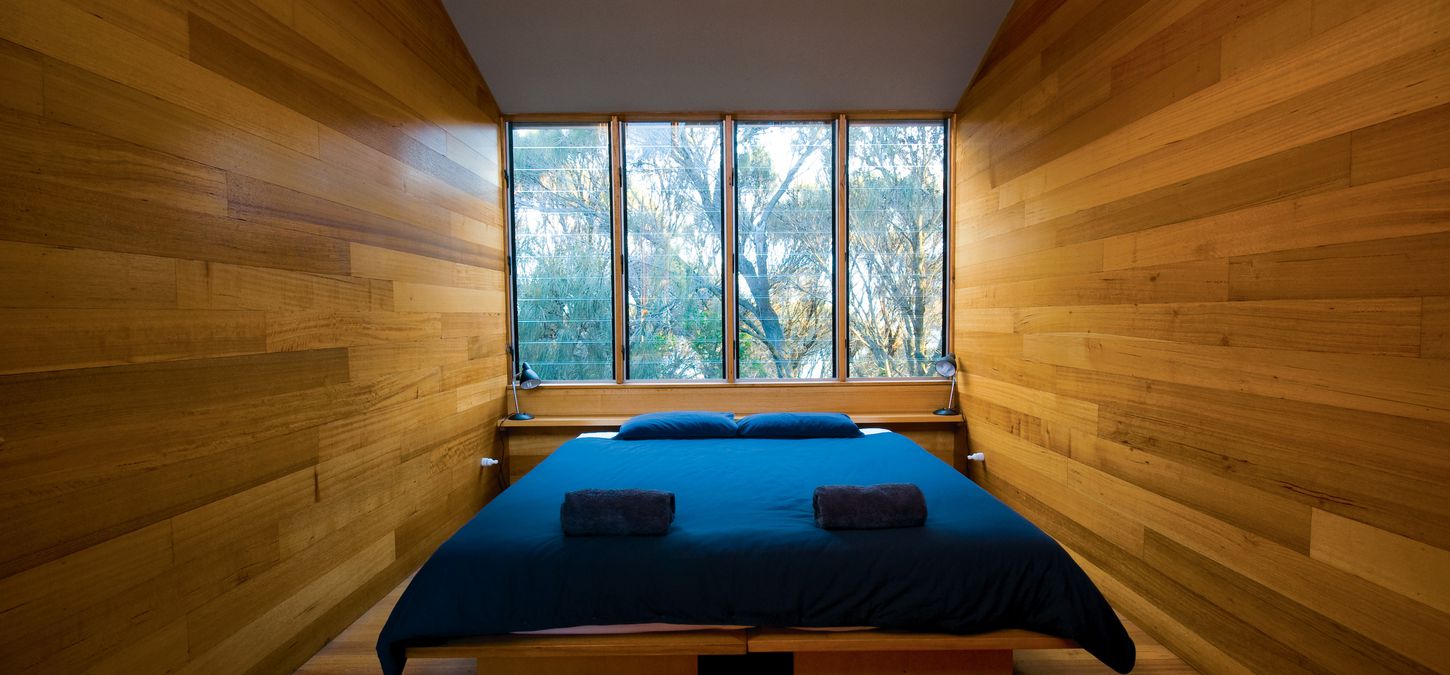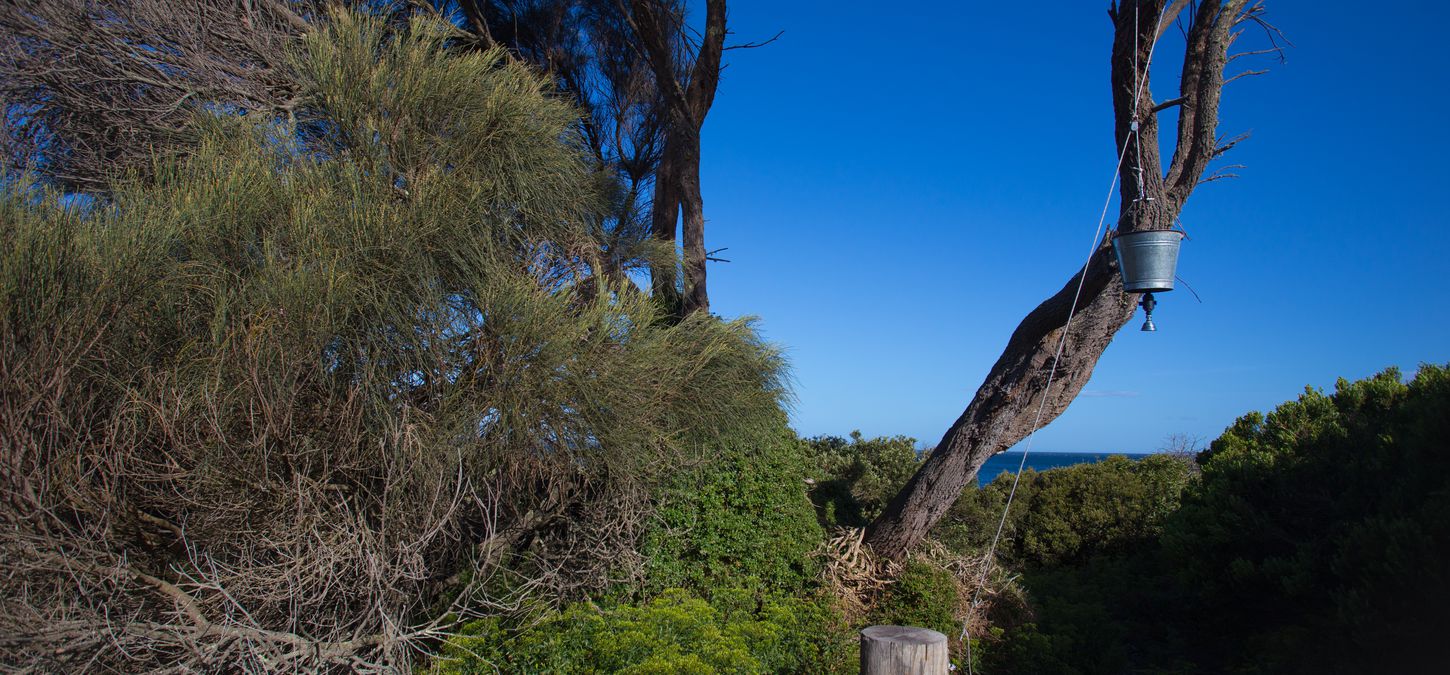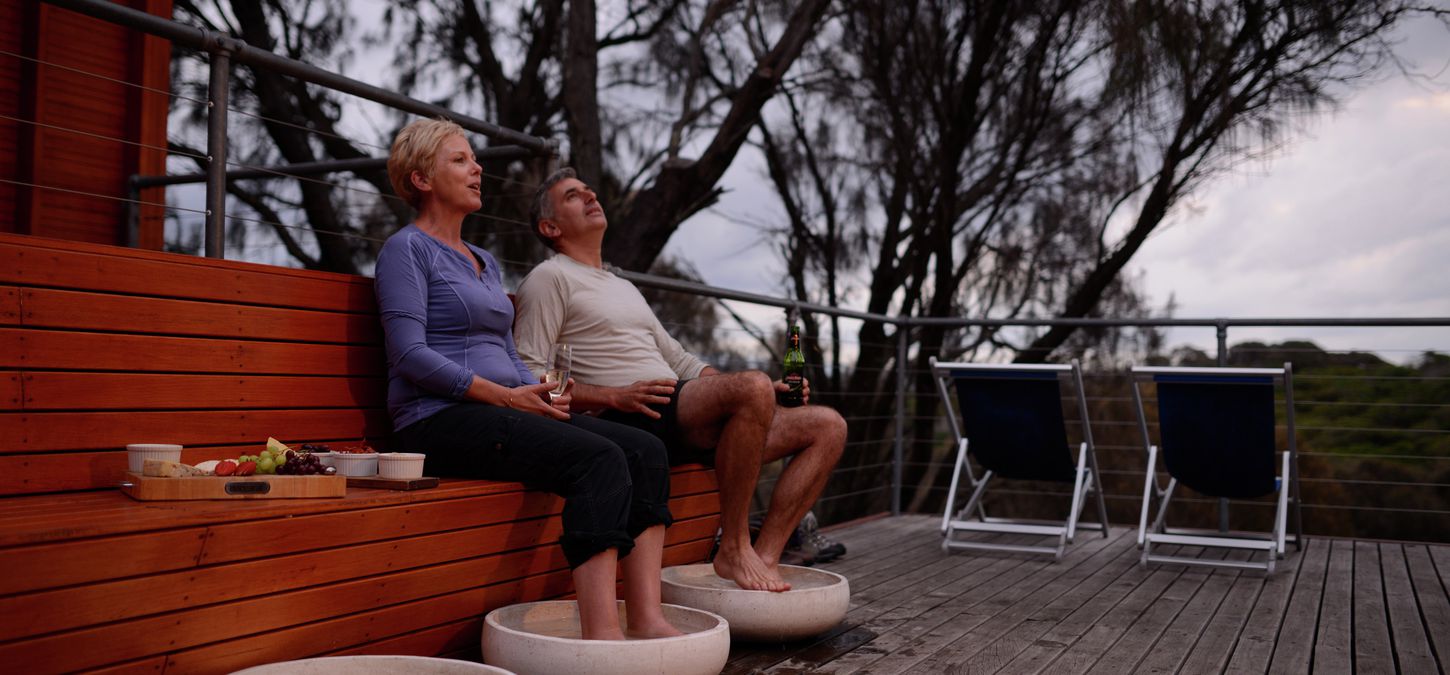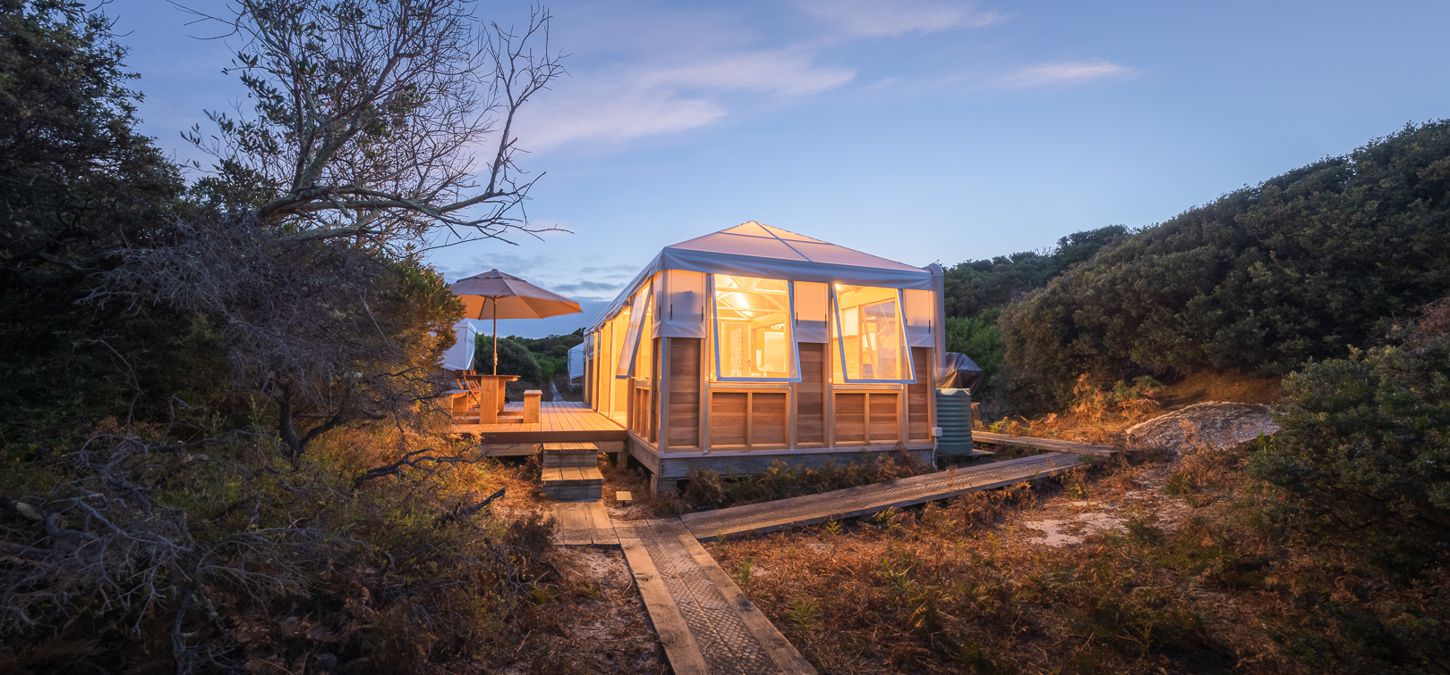 Testimonials
I really can't begin to tell you how wonderful our trip with the Tasmanian Walking Company has been. From the very start of communication with you to the walk, the people, the food and the place we could not have anticipated that it would be so so good. Julie was all I knew she would be, thoughtful, diligent and highly skilled at helping us all through the creative processes. Molly & Lill were a dream team, kind, caring, extremely knowledgeable and fun to be with. Georgie was amazing, the quiet achiever, the food was awesome. The attention to detail on all levels was greatly appreciated and of course the place was stunning. We were extremely lucky on the kayak day that weather was better than what we had had, the wind had dropped the sun came out and the river reflections were truly magic... To you and all the team including Debbie, Jo and Trevor (transport drivers). Thank you!
- Corrie
A fantastic and well organised Australian luxury landscape adventure! Having Molly and Lil as responsible enthusiastic genuine Tassie guides, with the hard-working and talented leading hand of Georgie, hugely added to the whole experience. Outstanding meals! Wonderful to have the lovely Julie guiding our art in the gorgeous breakout space which was perfect for our group. Could not have been better!
- Jodi
The trip represents sheer hiking luxury! Julie really was inspiring, the balance between walking, activities and eating was perfect and the food was amazing.
- Karen
Julie fitted in beautifully, which is a credit to her lovely attitude! The whole mood was of a relaxed holiday, no pressure to be anywhere or get anything done. Perfect.
- Georgie
Julie Payne was an inspiration. She was so knowledgeable and made time to work with all of us as well as having a hugely positive attitude to life in general.
- Sandi
Bay of Fires Lodge 'Art' Retreat with Julie Payne
May 26-29, 2022

4 Day Guided Retreat 
Each trip requires a minimum of 8 guests (Twin Share). The maximum is 9.
Price per person for departures (inc GST)
 Walk fee + Facilitator fee
Bookings
Special Interest Walks - Terms and Conditions 
These are in addition to our standard booking terms and conditions.
All prices are quoted per person in $AUD including GST
A deposit of $500 per person and the Guest Information Form are due within five days of booking
The final payment is due 90 days before departure. For reservations made three months or less from the departure date, full payment is due at the time of booking.
Cancellations

more than 90 days from the scheduled departure date, a fee of $350 per person will be charged with the balance payment refunded;
between 90 and 60 days prior to departure, you will be charged 50% of the full trip cost with the balance refunded; or
within 60 days of departure, no refund is available. Bookings are transferable.

Travel and pre and post-trip accommodation expenses are not included.

This walk cannot be booked in conjunction with any other offers and discounts.
After the minimum number of bookings has been achieved, the trip is guaranteed to depart.  If for any reason, the trip cannot go ahead due to restrictions placed upon travel due to Covid-19,  guests will be permitted to reschedule their walk to the new date provided for the departure or receive a full refund with no additional fee or rebook a different Walk within 24 months. Cancellations by guests for other reasons will incur our standard cancellation fees.
Inclusions
Return transfers between Launceston and the Bay of Fires Lodge
3 nights at Bay of Fires Lodge twin share
All meals and non-alcoholic beverages, plus a selection of Tasmanian wines
National Park pass
Use of a backpack and Gore-tex jacket for the duration of the walk
Two qualified guides for the duration of the walk.
Additional information
Have a burning question?  Check out our

 

 

FAQ page, and if you need further help please don't hesitate to

 

contact our friendly reservations team
Ready to start planning your next adventure and want to know what to bring.

 

Check out our detailed gear list, including details on what's provided. If your unsure about anything on the gear list please call us or talk to you local outdoor adventure store.
Need help deciding? Talk to an expert
We're here to help 9am – 5pm Monday to Friday, otherwise, email us anytime and we'll be in touch.