The Bay of Fires Lodge 'Barefoot Coach' Walk
-LEADING THROUGH CRISIS-
Available By Request 
As experienced leaders we have the opportunity to focus on this crisis of connection and lead through it, creating an extraordinary opportunity for reconnection to each other and to a shared purpose.
Take a journey to Tasmania's unspoilt gem, The Bay of Fires, and walk to beautiful, remote places that renew, refresh and challenge. The laid-back isle is a perfect backdrop for a retreat with one of Australia's best leadership coaches, Dugald Christie-Johnston. 
This four-day, three-night experience will provide an opportunity for reflection, learning and growth, with a significant emphasis on leadership development. Explore how you and your team can lift performance, work smarter, and forge stronger relationships. A well-connected team is a great asset when dealing with a challenge, while a disconnected group can lead to a drop in performance through anxiety, a sense of isolation, disconnectedness, fear and even panic. Well-connected leaders can inspire confident, resourceful communities to be better and stronger together.
The Bay of Fires Lodge Walk is a breathtaking four day walk along the pristine east coast of Tasmania, featuring accommodation at our award-winning Bay of Fires Lodge.
  Direct bookings only.  For all enquiries and bookings please contact Tasmanian Walking Company by emailing Daniel@taswalkingco.com.au
 Trip notes  Map  Accommodation  Walking Guides  FAQ  Gear List
Discover our full collection of special interest and featured guest walks
Introducing Dugald Christie-Johnston
- The Barefoot Coach 
Dugald, also known as The Barefoot Coach, is Founder and Director of Seventh Wave, a boutique business with a focus on peak performance. Partnering closely with clients, Seventh Wave's vision is to emphatically improve the performance of individuals, teams and organizations, by creating unique opportunities for them to unleash the potential within.
Dugald is known for innovative approaches that deliver extraordinary results. Dugald utilises a solution-focused approach, drawing on N.L.P. techniques, the principles of positive psychology, wholebrain thinking and emotional intelligence to create an energetic and engaging experience for clients. "We're more productive when we enjoy what we do. Smile more, laugh more! You'll be more present, and get more value from the experience".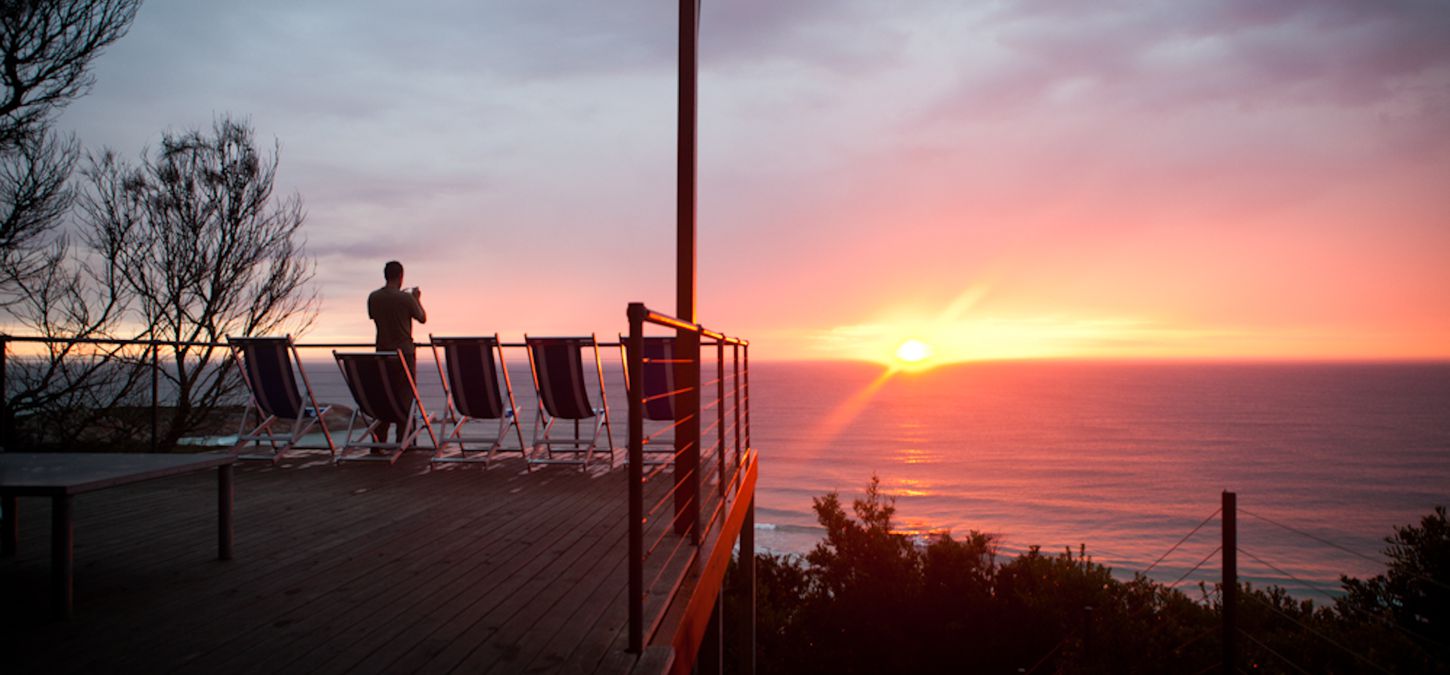 Bay of Fires Lodge 'Barefoot Coach' Walk 
Tasmania's stunning larapuna - Bay of Fires relieves stress and mental fatigue just by breathing its air and gazing upon its long horizons.
PRE-WALK
Prior to the walk, our reservation team will take care of your dietary requirements and ensure you have the right gear.
Dugald will contact all guests with preparatory activities including a self-assessment to help determine your goals for the walk. You'll also get the opportunity to complete a behavioural profiling tool to help provide greater self-awareness. This could include:
• HBDI (Herrmann Brain Dominance Instrument)
• DiSC Workplace Profile
One to one and or group conversations (face to face or video conference) are arranged to discuss profiles and survey results. Pre-reading is distributed. Teams who book the walk will be encouraged to co-create the design of the program with Dugald.
The workshop includes content from two programs:
CONNECTED LEADERSHIP PROGRAM
This program, focusing on leading through change and challenge, provides a mindset refresh, a skillset upgrade, and the opportunity for you to leverage technology to lead a more connected team.
Topics include:
• Leading a connected team 
• Crucial relationships and networks 
• Driving innovation and opportunity in a digital world
• Enabling greatness from separated and isolated workforces
• Developing emotional and social intelligence - empathetic leadership
• High-value communication - how to connect when not able to be physically present
• Leveraging technology for efficiency and effectiveness
• Developing a daily leadership practice
• Decision making under pressure, from reactive to creative thinking
• Connecting through story-telling
• Enabling a Growth Mindset Culture
• Resilience and coping strategies for a decentralised team
• Designing modern ways of working in a mobile workforce
MINDFUL WELLBEING
Periods of crisis, change and uncertainty can lead to anxiety, distress, mental health and wellbeing challenges. They also provide opportunities for reflection and positive change.
MAINTAINING MENTAL HEALTH AND WELLNESS PROGRAM
Topics include:
• Mindfulness for wellbeing » Focusing with positive intent
• Calmness » Anxiety is contagious. So is calm. Learn how to calm your self & others
• Breathing
• Harnessing our emotional and social intelligence
• Developing resilience and coping strategies
• Balanced life » Balancing the energetic nature of our mind and emotions, while practicing compassionate care for others and ourselves enhances the immune system » Excessive worry, anxiety or fear compromises the immune system, making us more susceptible to viruses and disease.
• Developing resilience and coping strategies
• Digital wellbeing leveraging technology to benefit our health
• Sleeping well » Sleep enables our bodies to repair themselves and our brains to operate more effectively, think clearly and make better decisions. Poor sleep is linked to a weakened immune system and mental health problems such as anxiety and depression
• Relationships » Strengthen your network - building the skills needed to establish, grow and leverage relationships. » Creating deeper connections for community wellbeing through compassion and empathy
About Our Venue
Set on a hilltop, 40 metres above the pounding of the sea and surrounded by National Park, the Bay of Fires Lodge is the only building on 20km of outstanding coastal wilderness.
Enjoying views up and down the pristine white sandy beaches in an area of great significance to the Aboriginal community, a truly ecologically-aware building has been gently let into the landscape. Two long timber and glass pavilions allow maximum connection to the landscape with minimum impact on the environment: all building materials - Tasmanian hardwood and plantation pine - were lifted in by helicopter or hand carried to the site.
The lodge is autonomous in providing and managing its existence. Here you will experience true communion with nature in accommodation that combines simplicity of design with comfort and warmth. In the magnificent living area with its large timber deck and open fire, you'll enjoy delicious meals prepared with the freshest local produce, accompanied by fine Tasmanian wines. Solar power provides the lighting, while hot showers and comfortable hotel beds add a touch of luxury at the end of each day's activities.
All accommodation at the Lodge is twin or double share, arranged as two king-singles or one king bed. There is a small library which is comfortable and cosy looking out over the ocean. This is a great place to sit back and relax or look through our selection of books and magazines.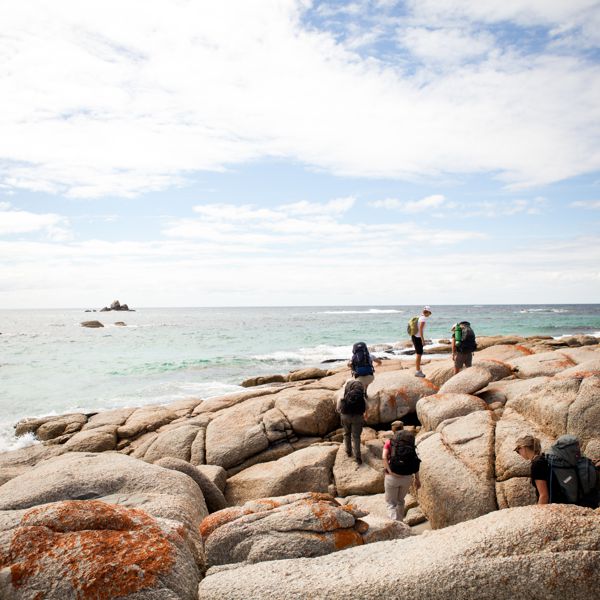 Day 1: Launceston to Mt William National Park
Approximately 4 hours walking
It's time to get your walking boots sandy. Our beach stroll this morning begins at Boulder Point in Mt William National Park. In clear conditions, the Bass Strait islands of Flinders and Cape Barren are visible to the north.
We'll nestle into a protected beach along the coastline for lunch, enjoying the company of native birds, rare shells and marine artefacts. From day one your guides will begin unravelling the Bay of Fires tales; its early inhabitants, visiting explorers and how it came to bear its fiery name.
After about four hours walking, we'll arrive at the Forester Beach Camp, tucked away in secluded dunes. These semi-permanent tents are our home for the night. Relax on the deck with a local wine, take a dip or explore the dune swale location while your guides prepare delicious Tasmanian fare.
Day 2: Exploring the Bay of Fires Coastline
Approximately 7 hours walking
Following a relaxed breakfast at the camp we walk south, absorbing the coastline's bold colours and solitude. Along the ridgelines of sand dunes, views extend across heathlands and out to the ocean. We'll visit marsupial lawns, often encountering quiet native animals and the tracks they leave at nightfall.
Our lunch spot today is a beach sheltered behind the dunes near Eddystone Point Lighthouse. We'll have time to explore the lighthouse and its long-standing story before we trek far-stretching beaches that lead to the celebrated Bay of Fires Lodge.
Afternoon tea will be waiting, along with spa treatments for those who want to indulge. Pre-bookings are best if you're keen to sink into the outdoor tub or settle in for a luxurious few hours at the spa.
Come evening, venture into the library, cast a line off the beach or have your hosts deliver a cold drop while you dip toes into a foot spa on the back deck. Dinner is a Tasmanian long-table affair, featuring produce from the island matched with fine local beer and wine.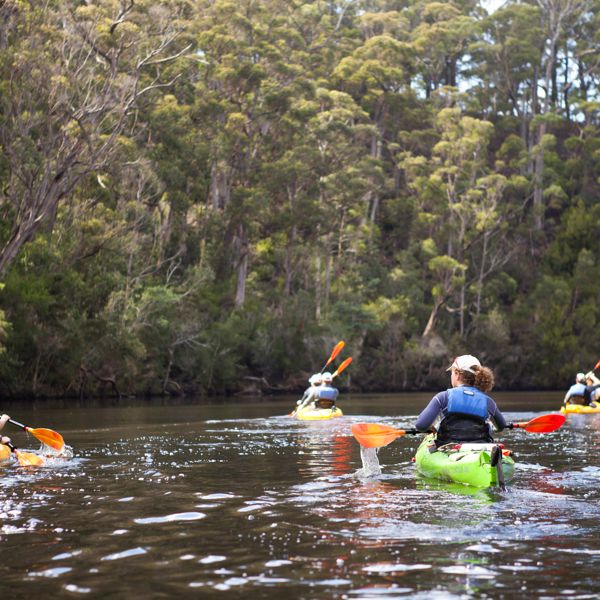 Day 3: Kayaking and enjoying the area
Approximately 6 hours kayaking/walking
Today choose your own adventure. Rise early to the native birds accompanying the dawn, waking to the aroma of a hot-cooked breakfast and freshly brewed coffee. If it's a sunny morning, breakfast on the deck can reward you with whale spotting and dolphins surfing the waves.
Later in the morning, choose to kayak down Ansons River and experience the riparian ecology of this winding waterway. Cross the bird-rich waters of Ansons Bay and conclude with a stroll over the dunes of Abbotsbury Peninsula back to the lodge.
Other options for today include a spa treatment, fishing, snorkelling in the marine nursery, exploring shell coves or enjoying the lodge surrounds. After dinner is when the native wildlife wander out - keep an eye out for wombats, wallabies, Forester kangaroos, possums or even a Tasmanian devil. Don't forget to look up! The night sky from this pristine coastline is an awesome spectacle.
Day 4: Return to Launceston rejuvenated
Approximately 1 hour walking
Following a leisurely breakfast at the lodge, there's plenty of time for a morning swim or final spa treatment before we depart the lodge. Unlike our other walking, today we venture through eucalypt forests and coastal heathland. We'll enjoy a forest lunch to the sound of native birds, including the endemic green rosella.
Upon our return to Entally Lodge there will be time to raise a glass to the four wonderful days spent together.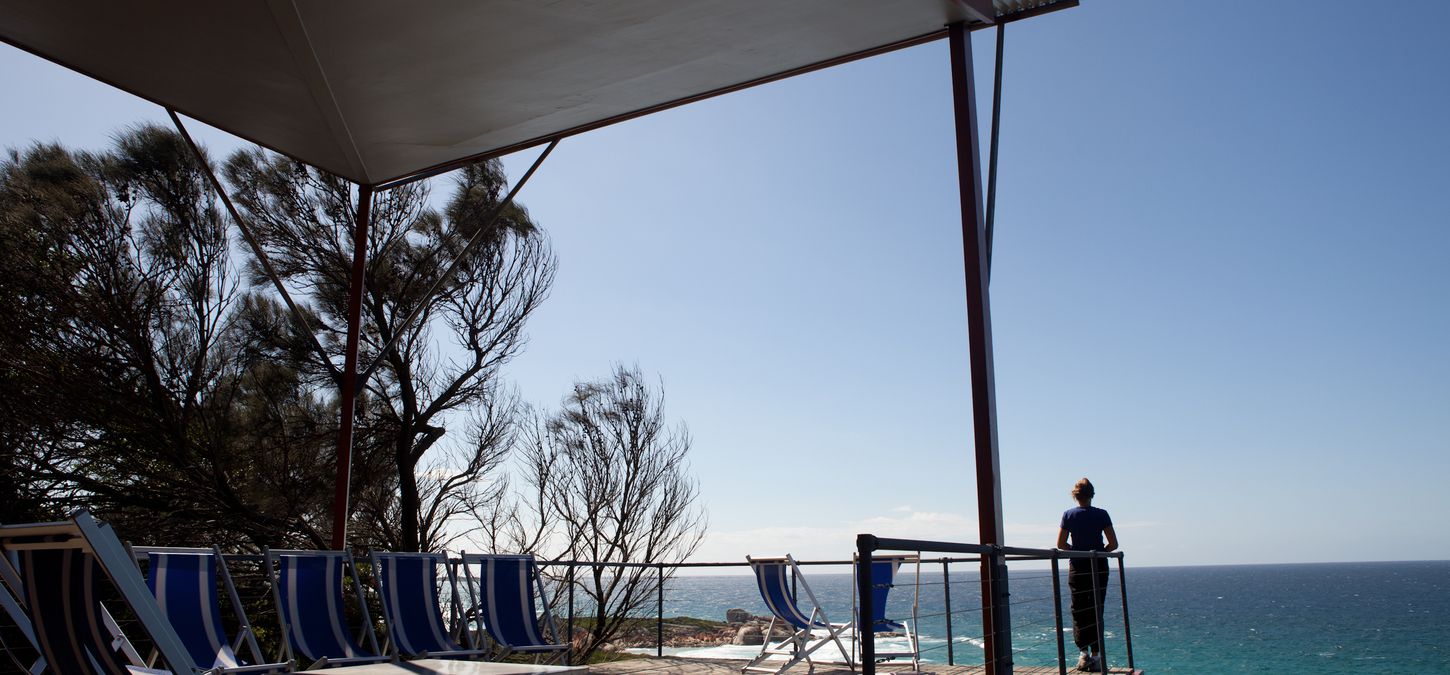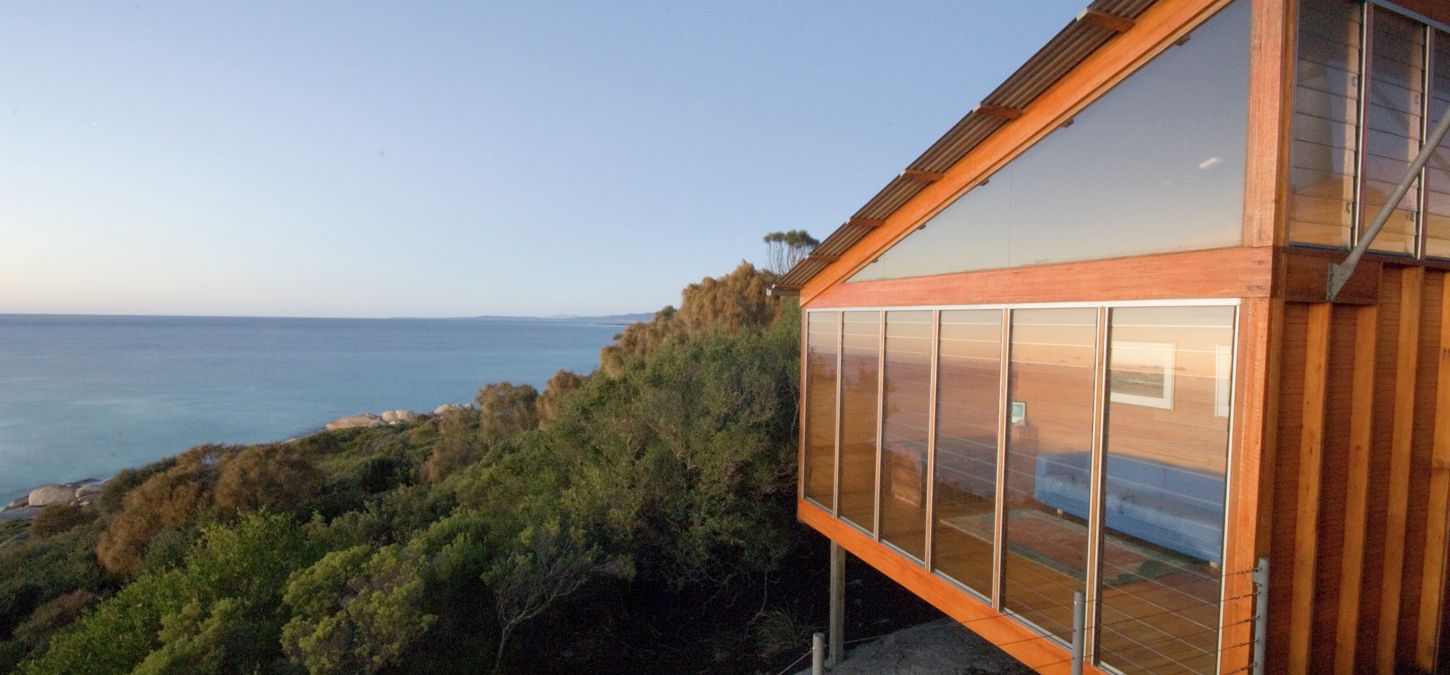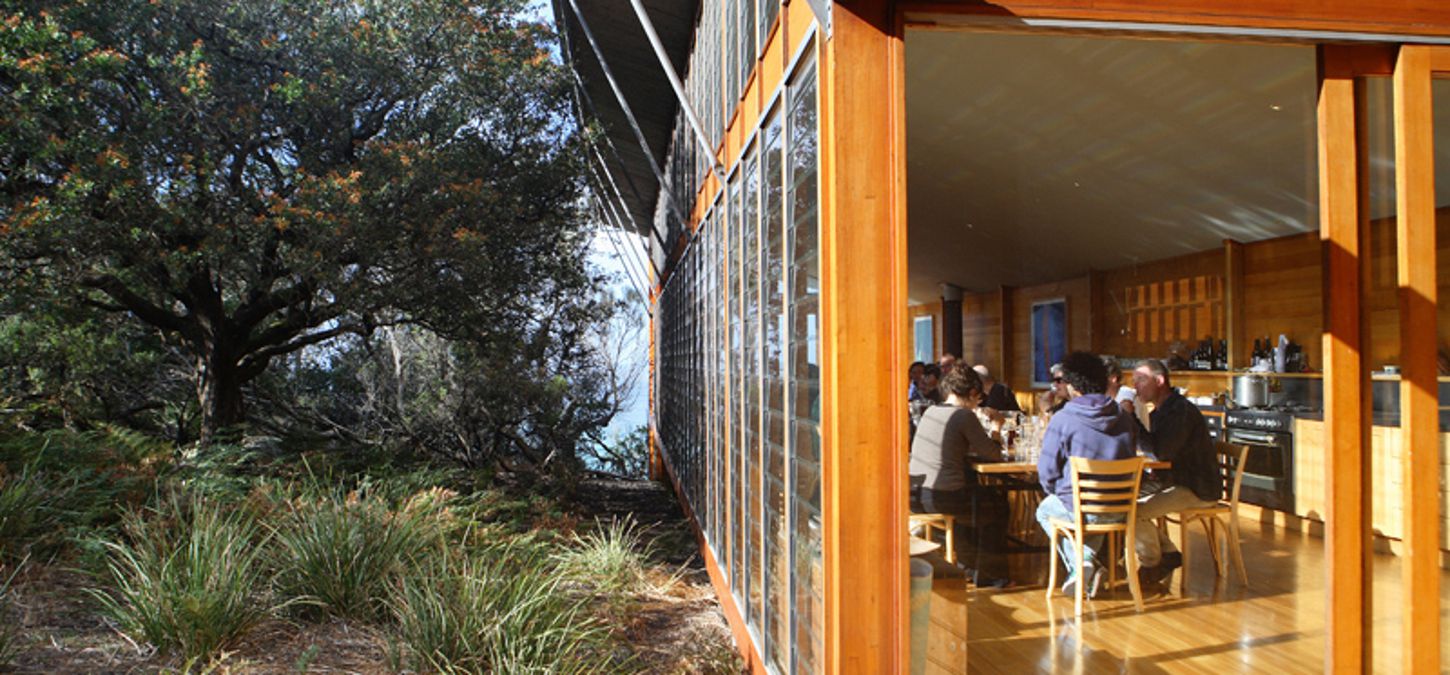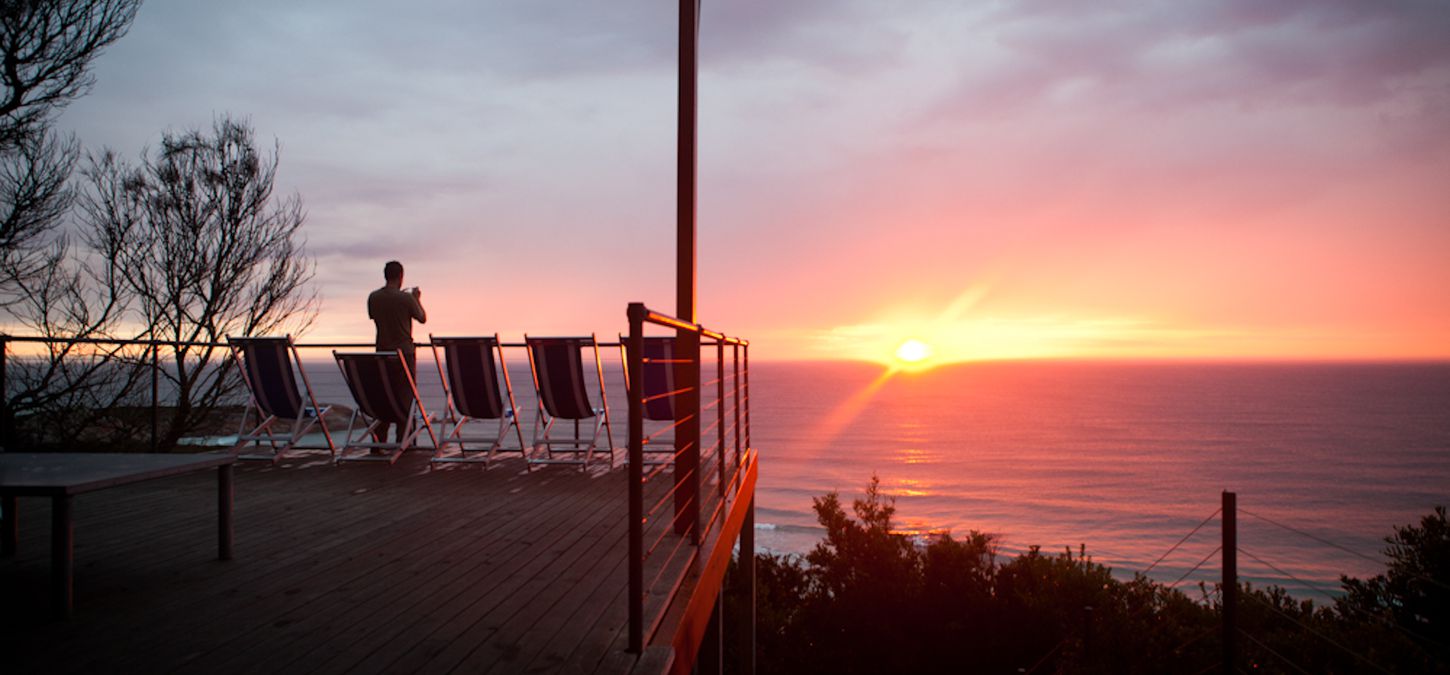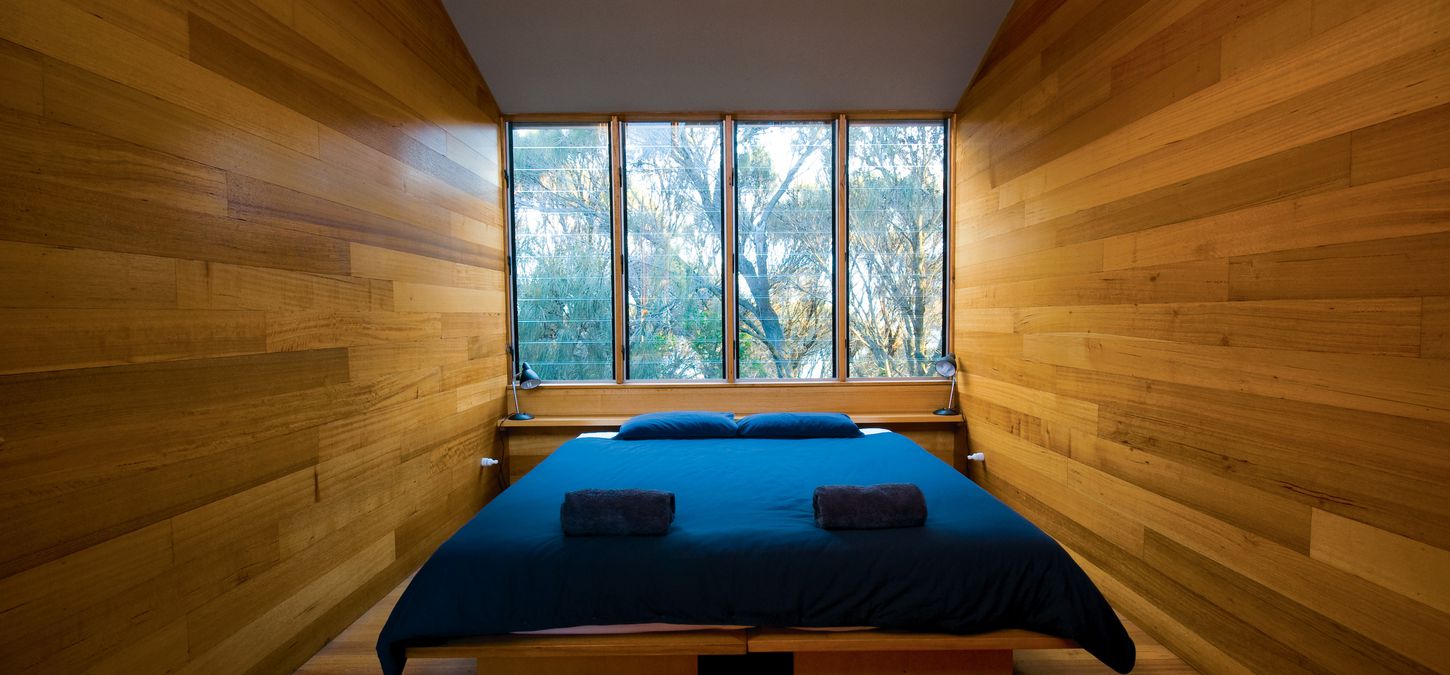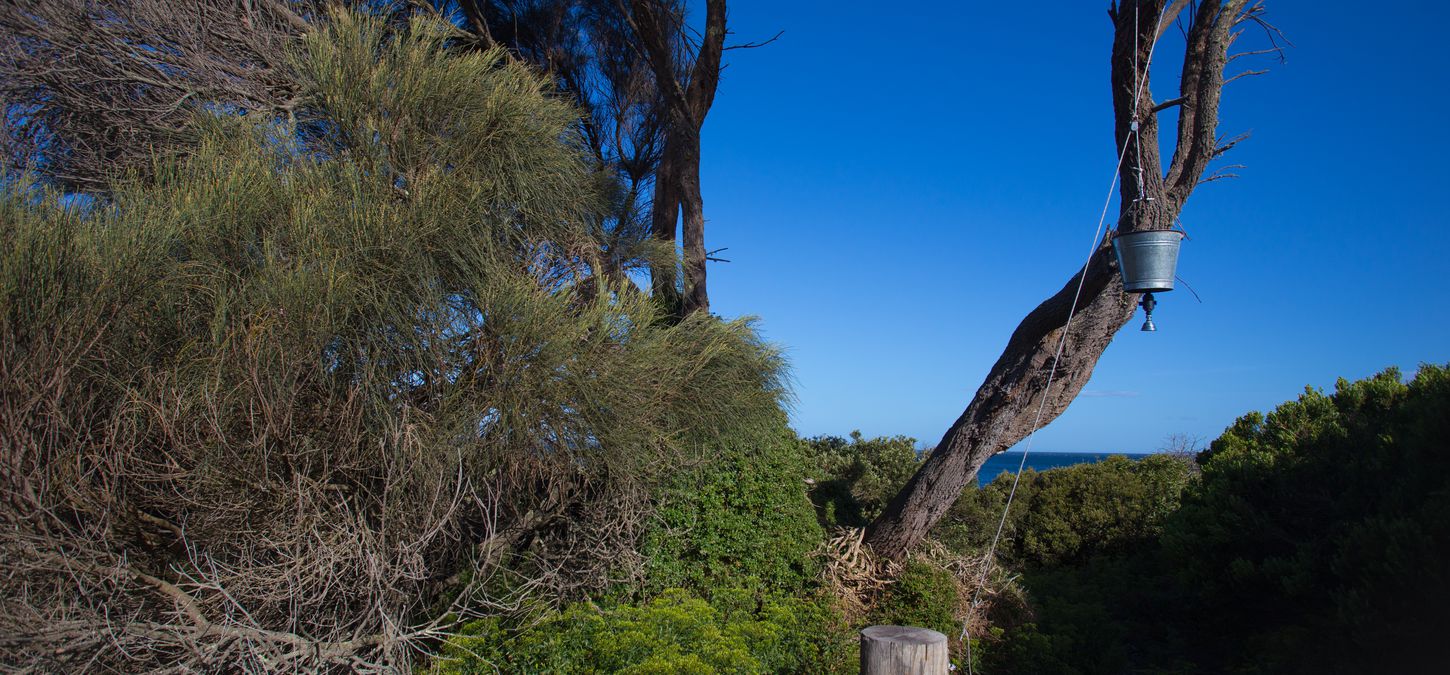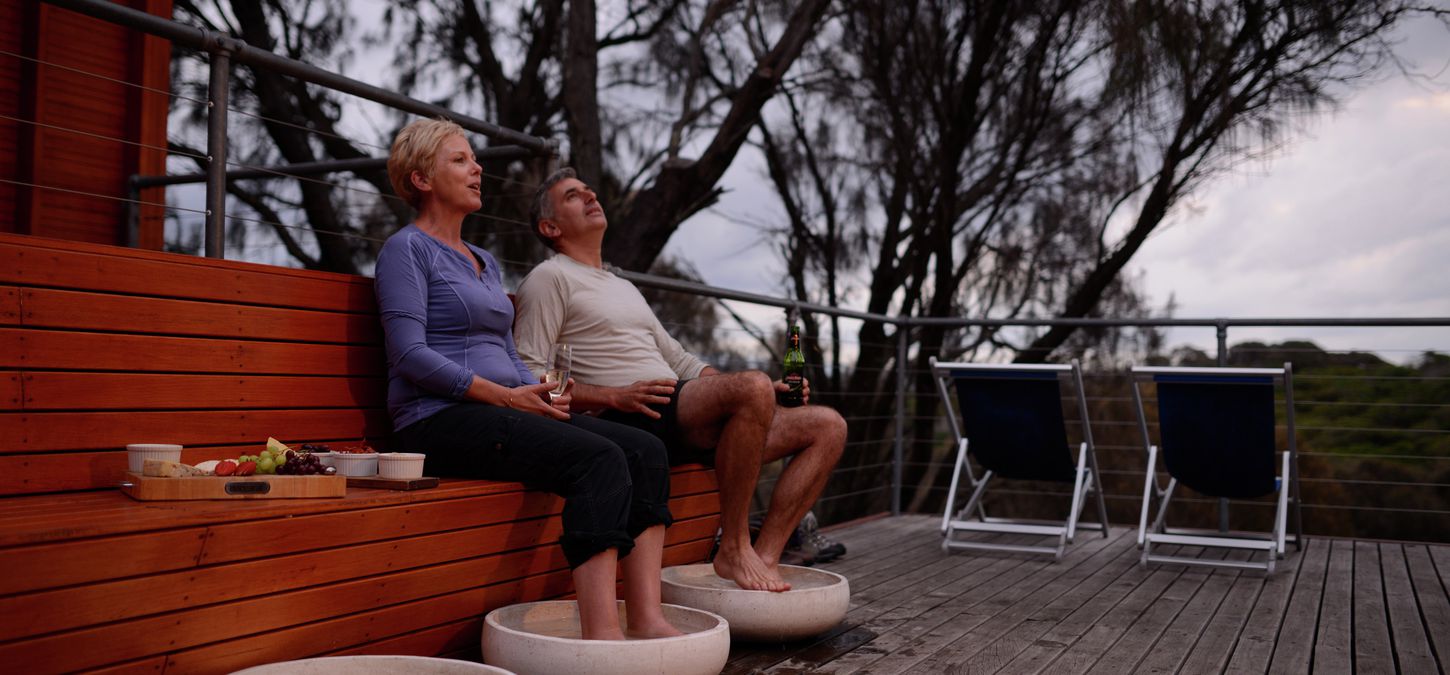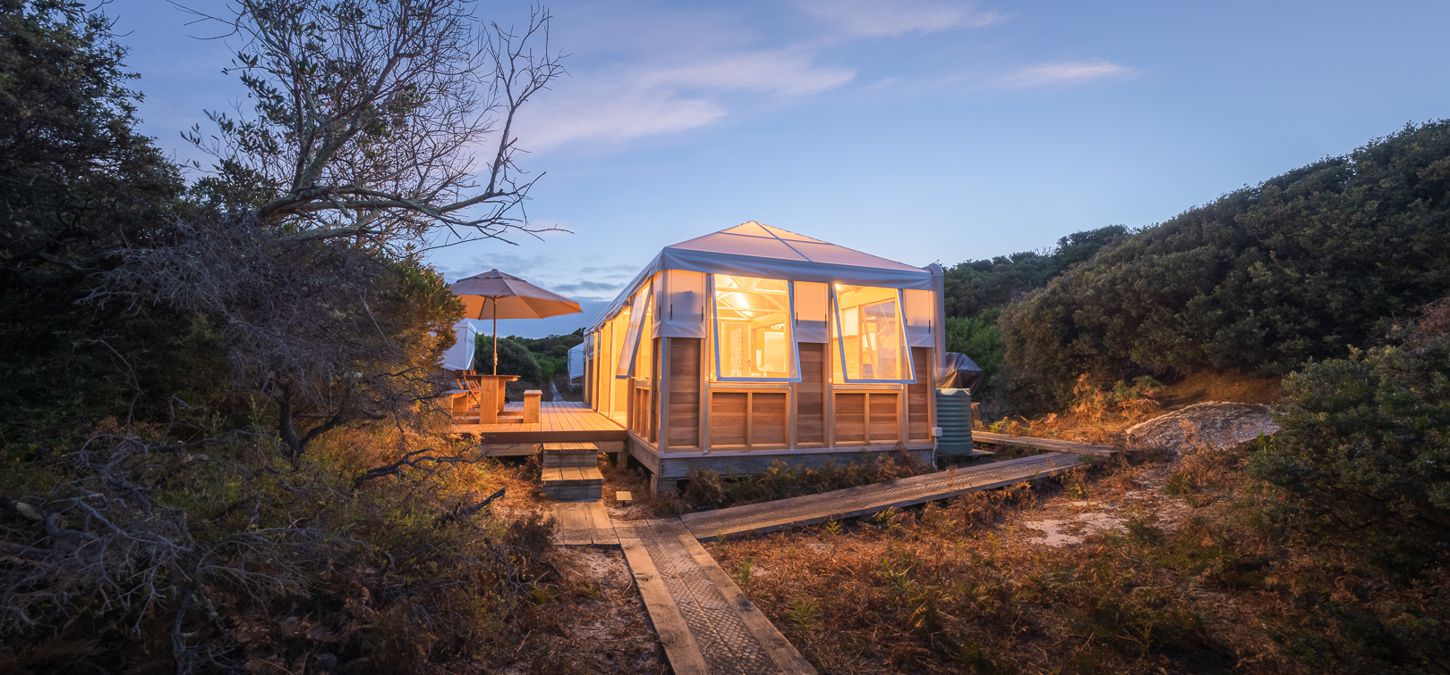 Bay of Fires Lodge 'Barefoot Coach' Walk
4 Day Guided Retreat 
Minimum guests - 8
Maximum guests - 9
Price per person for departures (inc GST), twin share, is available "By Request" for groups
Walk fee + Facilitator's fee
Bookings
Special Interest Walks - Terms and Conditions 
All prices are quoted per person in $AUD including GST
A deposit of $500 per person and the Guest Information Form are due within five days of booking
The final payment is due 90 days before departure. For reservations made three months or less from the departure date, full payment is due at the time of booking.
Cancellations

more than 90 days from the scheduled departure date, a fee of $350 per person will be charged with the balance payment refunded;
between 90 and 60 days prior to departure, you will be charged 50% of the full trip cost with the balance refunded; or
within 60 days of departure, no refund is available. Bookings are transferable.

Travel and pre and post-trip accommodation expenses are not included.

This walk cannot be booked in conjunction with any other offers and discounts.
Please view our standard booking terms and conditions 
After the minimum number of bookings has been achieved, the trip is guaranteed to depart.  If for any reason, the trip cannot go ahead due to restrictions placed upon travel due to Covid-19,  guests will be permitted to reschedule their walk to the new date provided for the departure or receive a full refund with no additional fee or rebook a different Walk within 24 months. Cancellations by guests for other reasons will incur our standard cancellation fees.
Inclusions
Return transfers between Launceston and the walk base
1 night at Forester Beach Camp and 2 nights at Bay of Fires Lodge twin share (Signature Walk)
All meals and non-alcoholic beverages, plus a limited selection of Tasmanian wines
National Park pass
Use of a backpack and Gore-tex jacket for the duration of the walk
Optional kayaking day
Two qualified guides for the duration of the walk.
Additional information
Have a burning question?  Check out our

 

 

FAQ page, and if you need further help please don't hesitate to

 

contact our friendly reservations team
Ready to start planning your next adventure and want to know what to bring.

 

Check out our detailed gear list, including details on what's provided. If your unsure about anything on the gear list please call us or talk to you local outdoor adventure store.
Need help deciding? Talk to an expert
We're here to help 9am – 5pm Monday to Friday, otherwise, email us anytime and we'll be in touch.