Quiet Practice
A Bay of Fires Lodge Retreat
with Hobart's own Maddy Goodwolf and Jeff Brown
Available in May upon request | Price: from $3,450 pp | Maximum: 8 guests
In May each year, the stunning Bay of Fires Lodge offers a selection of lodge-based workshops
Over four rejuvenating days, take time out to slow down, relax and unwind at the beautiful Bay of Fires. Our stunning secluded Bay of Fires Lodge is more than enough to help you re-charge, but with regular yoga sessions, tailored walks, quiet sitting and mindfulness practices as well - you'll really come to learn what it is to slow down and unwind.
This four-day, three-night lodge-based experience at one of Tasmania's unspoilt gems, The Bay of Fires, is an all-inclusive retreat, featuring transport from Launceston, all meals and accommodation at our award-winning Bay of Fires Lodge.
  Direct bookings only.  For all enquiries and bookings please contact Tasmanian Walking Company on (03) 6392 2211 or email Daniel@taswalkingco.com.au
*Please pack the gear list for our Long Weekend itinerary as this is a lodge-based walk
Discover our full collection of special interest and featured guest walks.
A lodge-based retreat with Maddy and Jeff
"How do we come to know real mindfulness, strength, calm and clarity - naturally and reliably in ourselves?"
Over a refreshing few days, as you soak up The Bay of Fires raw and natural beauty, Maddy and Jeff will help you experience what it is to slow down, calm the body, unwind the mind and relax. With daily yoga, quite sitting (think meditation) a little theory, and a better understanding of how the body and mind stay in balance, Maddy and Jeff will help you return to living in a way that supports navigating life smoothly and clearly.
With years of experience, training and personal practice in the fields of Yoga, Meditation, Ayurveda, Art and more, Maddy and Jeff have a wealth of practical knowledge and skills ready to share with you.
*** Please note that this is a lodge-based itinerary and different to our four day Bay of Fires Lodge Walk. We include a duffle bag for personal belongings to be transferred directly to the Lodge (weighing no more than 5kgs) and all guests are also required to bring their own yoga mat.
Introducing Maddy Goodwolf
Maddy Goodwolf runs the well-established and much loved "Hara Yoga Studio" in South Hobart. Maddy has been teaching and practicing yoga and meditation for many years, and continues to further and broaden her study, currently engaged in the field of Art Therapy. She is also a well-known successful artist whose drawings, prints, paintings and other work can be found in many homes around the state.
Introducing Jeff Brown
Jeff Brown - originally from Byron Bay, Jeff works with people one-on-one, helping them regain their natural steadiness, strength, balance and clarity. OriginalMomentum.com  He is a qualified Yoga Teacher, having taught both interstate and overseas, with further extensive study and practice in the fields of Ayurveda, Meditation and Zen.
Maddy and Jeff share an underlying and ongoing practice and deep respect for the study of Zen. Although mere students themselves, unable to teach and share its gifts, both are mindful of its generous influence moment to moment in their lives and feel much warmth and gratefulness for its heart and practice.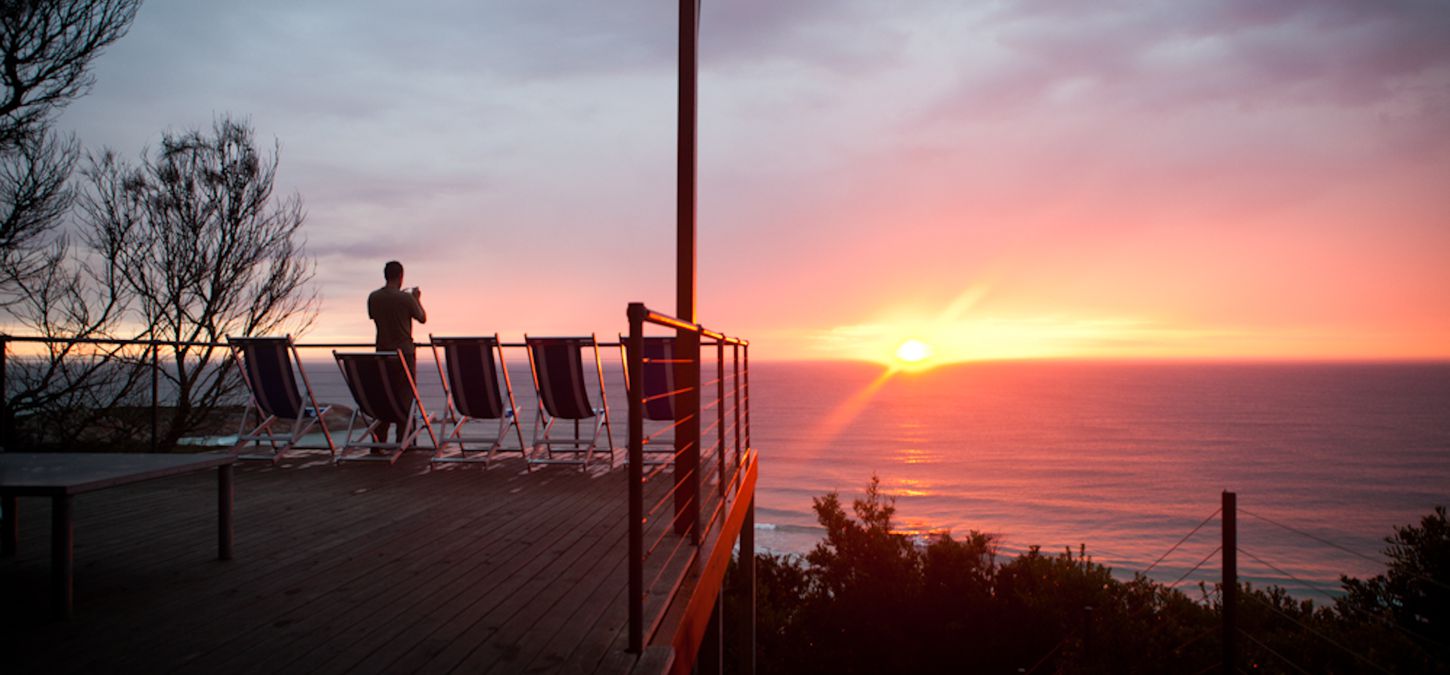 About Our Venue
Set on a hilltop, 40 metres above the pounding of the sea and surrounded by National Park, the Bay of Fires Lodge is the only building on 20km of outstanding coastal wilderness.
Enjoying views up and down the pristine white sandy beaches in an area of great significance to the Aboriginal community, a truly ecologically-aware building has been gently let into the landscape. Two long timber and glass pavilions allow maximum connection to the landscape with minimum impact on the environment: all building materials - Tasmanian hardwood and plantation pine - were lifted in by helicopter or hand carried to the site.
The lodge is autonomous in providing and managing its existence. Here you will experience true communion with nature in accommodation that combines simplicity of design with comfort and warmth. In the magnificent living area with its large timber deck and open fire, you'll enjoy delicious meals prepared with the freshest local produce. Solar power provides the lighting, while hot showers and comfortable hotel beds add a touch of luxury at the end of each day's activities.
All accommodation at the Lodge is twin or double share, arranged as two king-singles or one king bed. There is a small library which is comfortable and cosy looking out over the ocean. This is a great place to sit back and relax or look through our selection of books and magazines.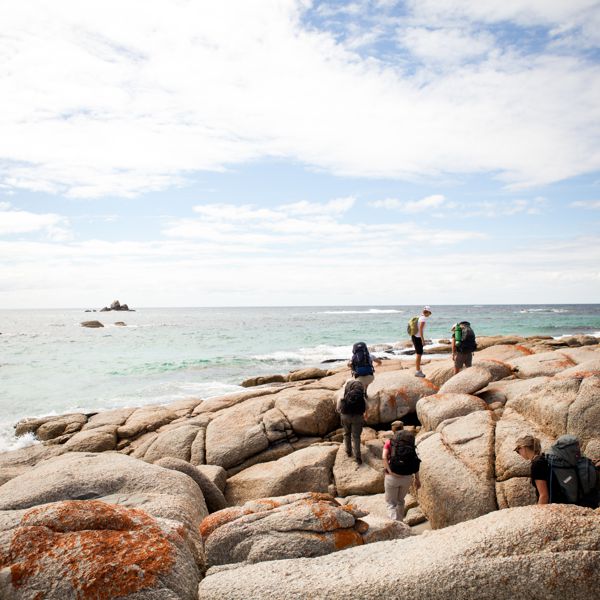 Day 1: Launceston to Mt William National Park
Approximately 4 hours walking
After our morning journey from Launceston, we arrive at the Bay of Fires, to be greeted by the azure blue waters, white sandy beaches and iconic orange lichen-covered granite boulders.  Our lunch spot today is nestled in the dunes near Eddystone Point Lighthouse. We'll have time to explore the lighthouse and its long-standing story before it's time to get our walking boots sandy as we trek far-stretching beaches that lead to the celebrated Bay of Fires Lodge.
On arrival, afternoon tea awaits you along with your own relaxing foot spa, before a chance to unpack and explore the lodge and the beauty of your surroundings. Just before dinner we will come together for a relaxed yoga class and some quiet sitting.
Dinner is shortly after in the heart of the Lodge. It's a Tasmanian long-table affair, featuring delicious produce from the island cooked to perfection by the lodges own personal host and guides.
*Please note that this is a lodge-based itinerary, may be changed depending upon the needs and wishes of the group and different to our four day Bay of Fires Lodge Walk. We include a duffle bag for personal belongings to be transferred directly to the Lodge (weighing no more than 5kgs)
Day 2: Classes, a beautiful walk and time to soak up your surrounds.
Rise in the morning to a period of silence, the native birds accompanying the dawn, a waking morning yoga class and some quiet sitting. Afterwards, it's back to the beautiful heart of the lodge to enjoy a hot cooked breakfast and freshly brewed coffee and teas. If it's a sunny morning, breakfast on the deck can reward you with whale spotting and dolphins surfing the waves.
After breakfast, we'll lace up our boots and head out with our naturalist guide, exploring further into the amazing local landscape, coming back in time to rinse off with a quick swim or rest before lunch.
After lunch, there is some more quiet time to explore or unwind in the early afternoon, before two options for yoga classes and continuing our quiet sitting practice together.
After dinner is when the native wildlife wanders out - keep an eye out for wombats, wallabies, Forester kangaroos, possums or even a Tasmanian devil. Don't forget to look up! The night sky from this pristine coastline is an awesome spectacle.
Before bed, a beautiful time for quiet and another period of silence - we'll further deepen our sitting practice with a short evening sit together
Day 3: Morning yoga, meditation, and afternoon time in nature
The second day with Maddy and Jeff allows for a deepening connection to being present - both with your practice and the stunning landscape that surrounds you.
After our morning practice of yoga and sitting - we're back to breakfast.
Breakfasts at the lodge are fresh, healthy and generous. There is a sense of growing vitality and appreciation of the pristine nature as the days pass by. The morning's pre-breakfast silence offering a chance to drop further into calm for the day ahead.
After another opportunity to explore the area with one of our guides, and a delicious lunch together, the early afternoon is again free to quietly soak up your surrounds, enjoy a brave dip, further relax or take time for private practice.
The evening provides time for sitting around the outdoor fire, enjoying the company of your group and dinner, before soaking up some silence and our evening sitting practice.
Day 4: Return to Launceston rejuvenated
Approximately 1 hour walking
Savour our final classes together in the beautiful yoga and meditation room, before heading over for another leisurely breakfast at the lodge. This morning without any activities planned after breakfast - there's plenty of time for a morning swim or your own quiet practice before we depart. On today's walk, we venture through eucalypt forests and coastal heathland and enjoy a forest lunch to the sound of native birds.
Upon our return to Entally Lodge, there will be time for another freshly brewed coffee or tea, a chance to appreciate our magical few days together before saying our goodbyes and heading off recharged and refreshed.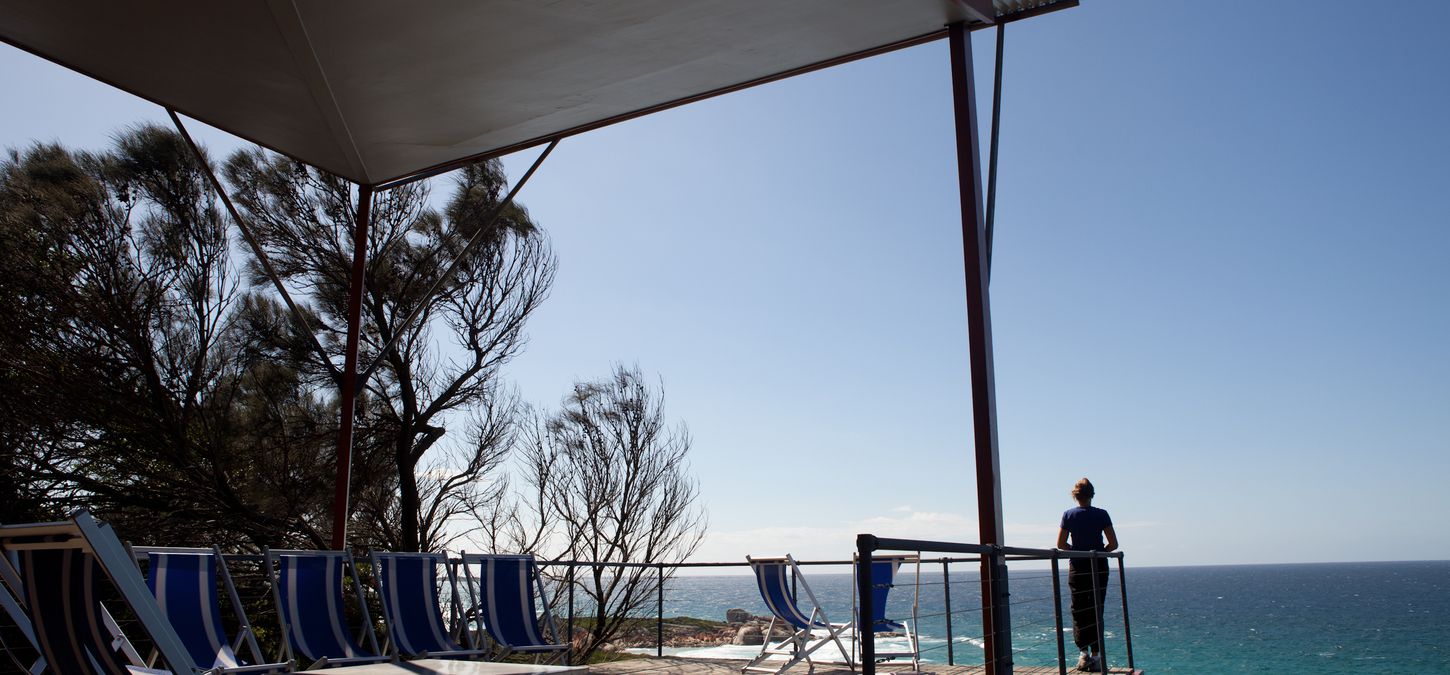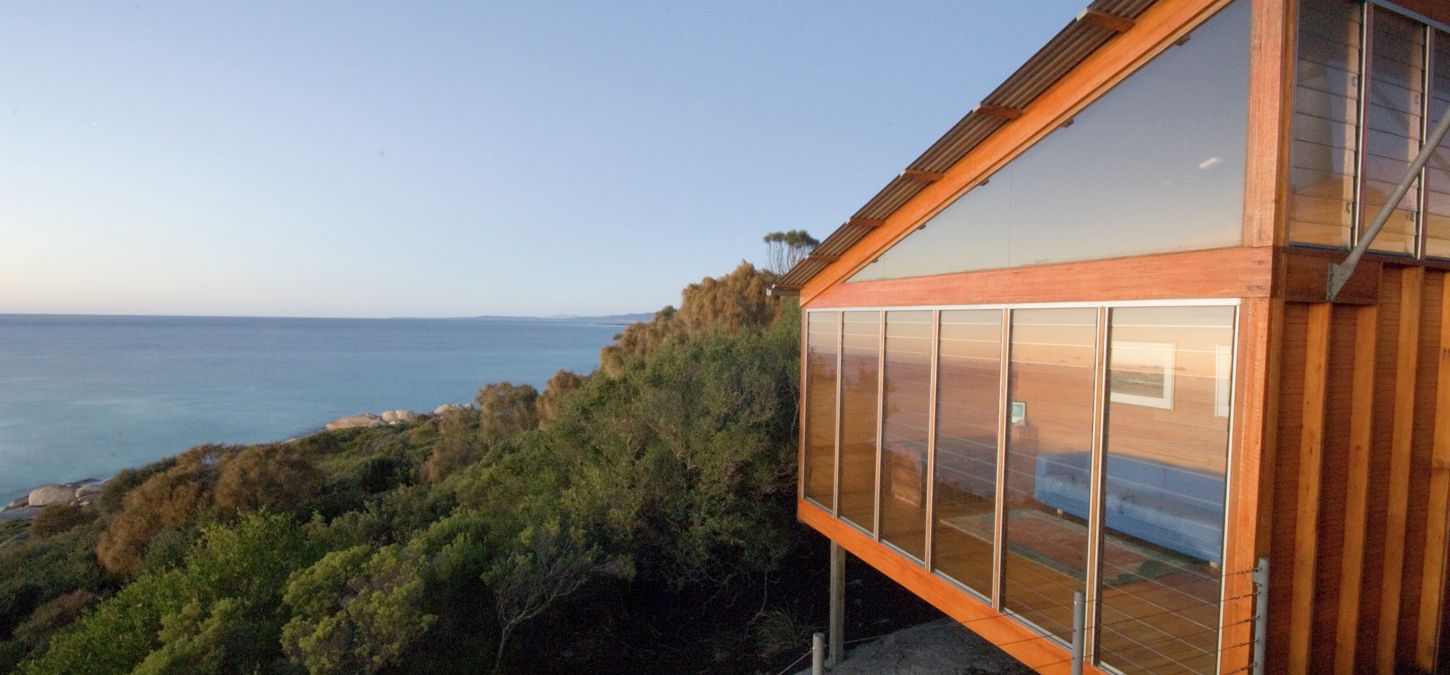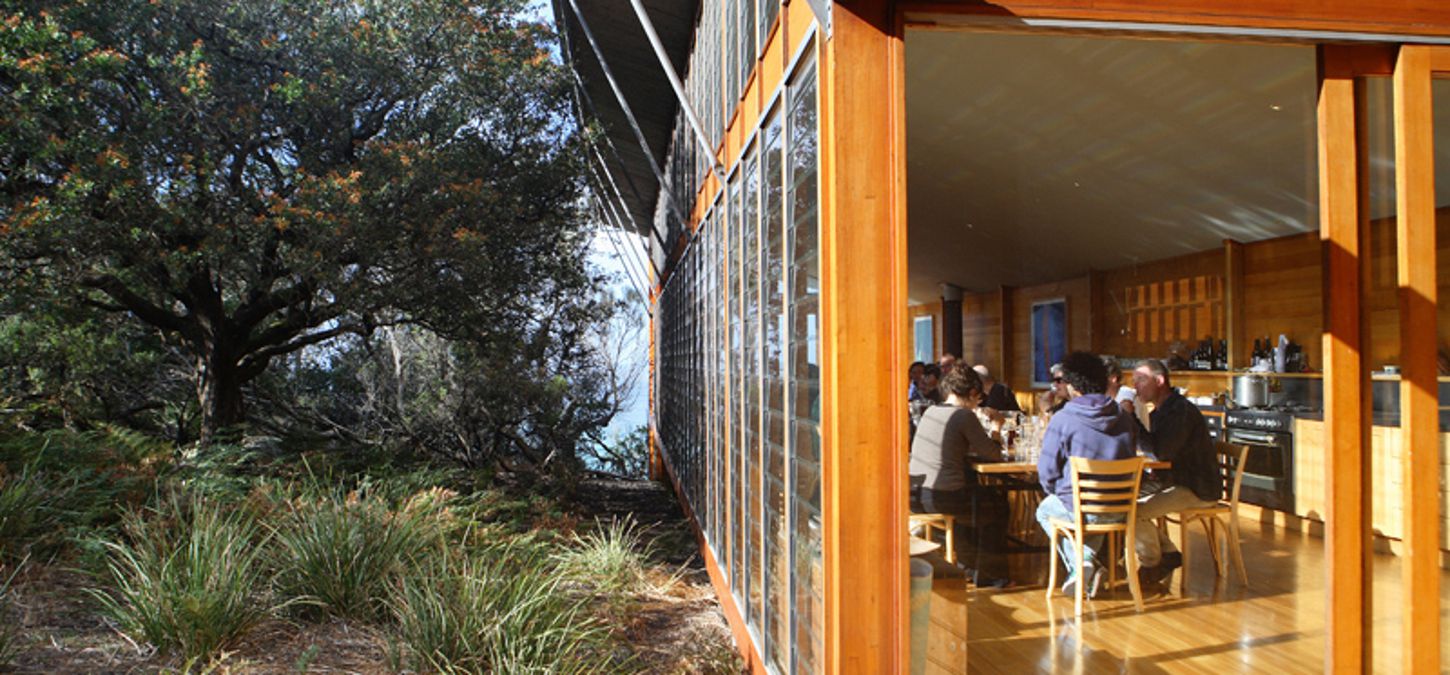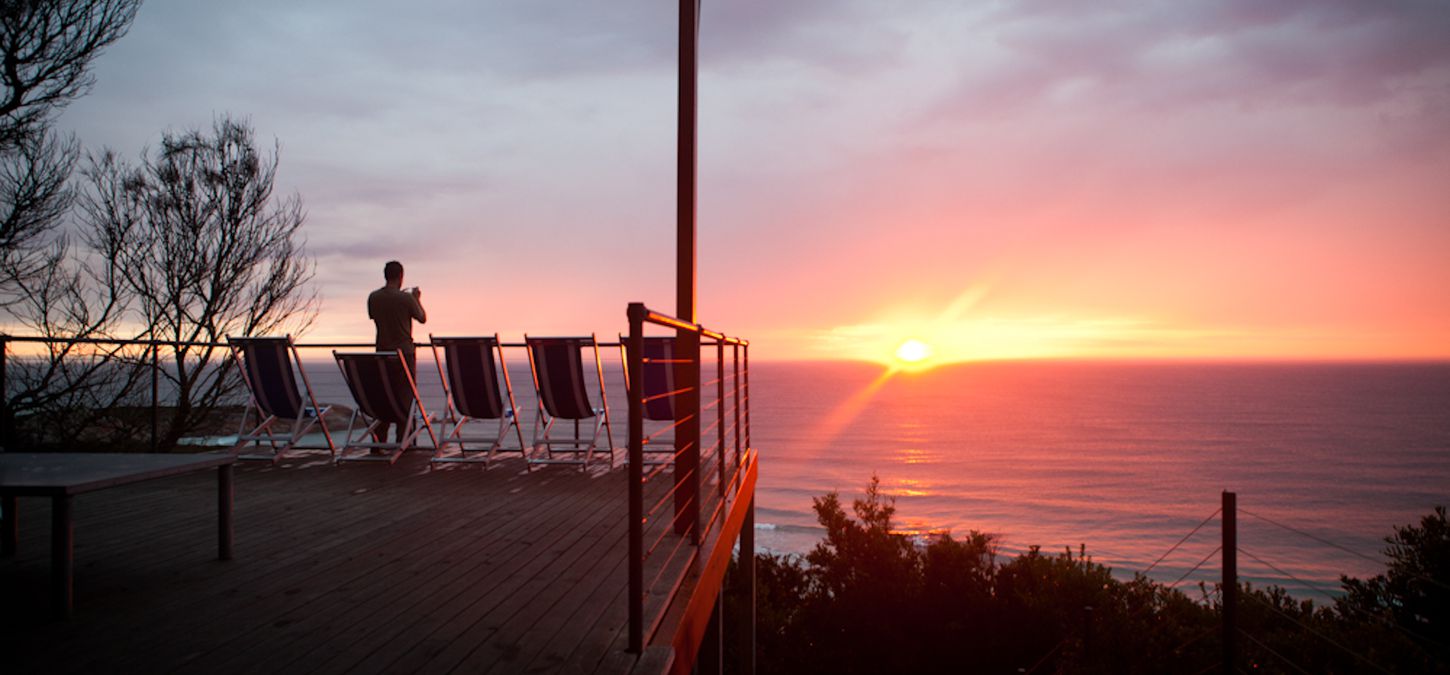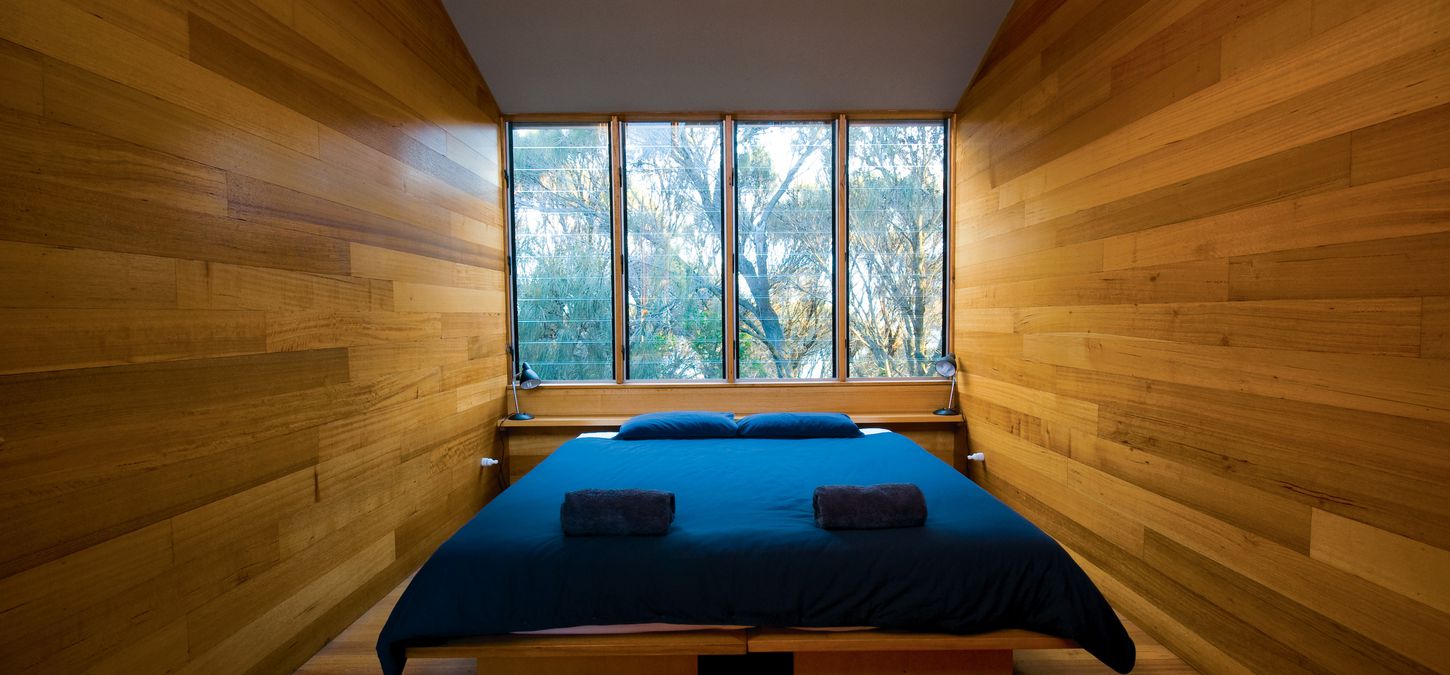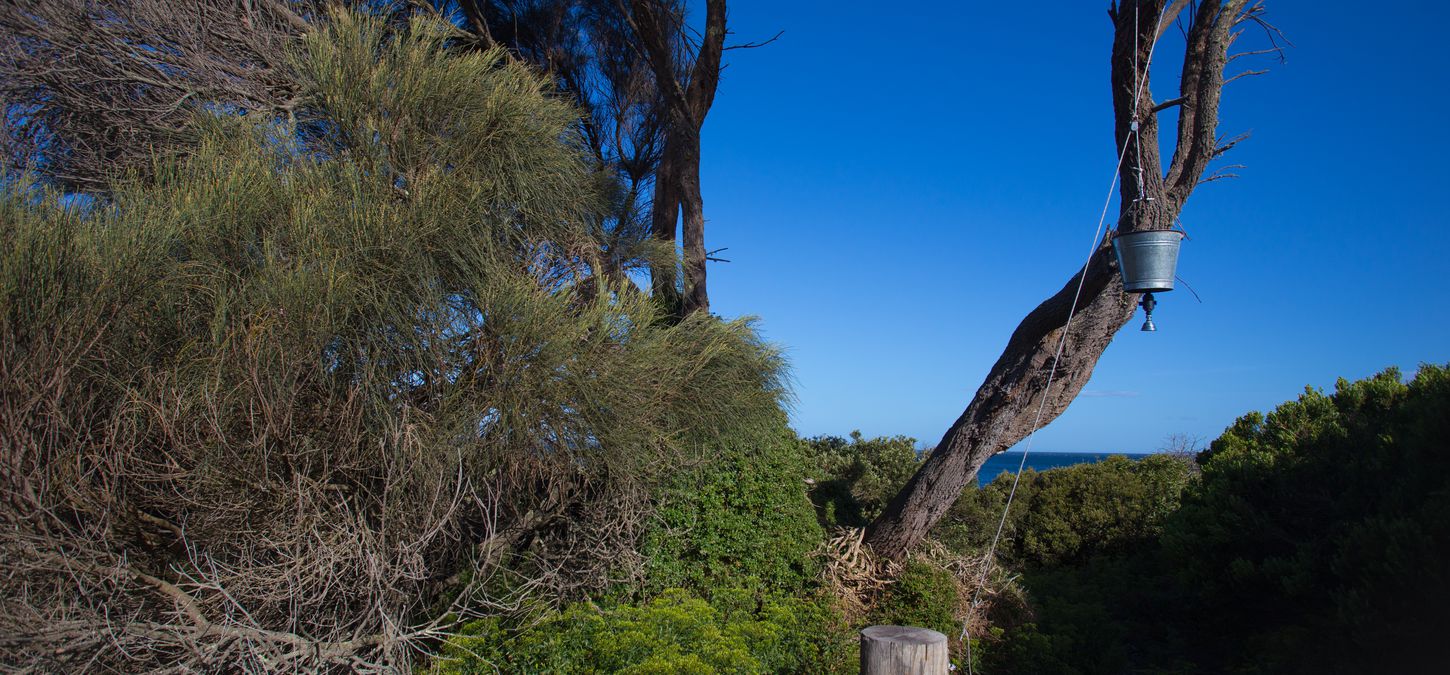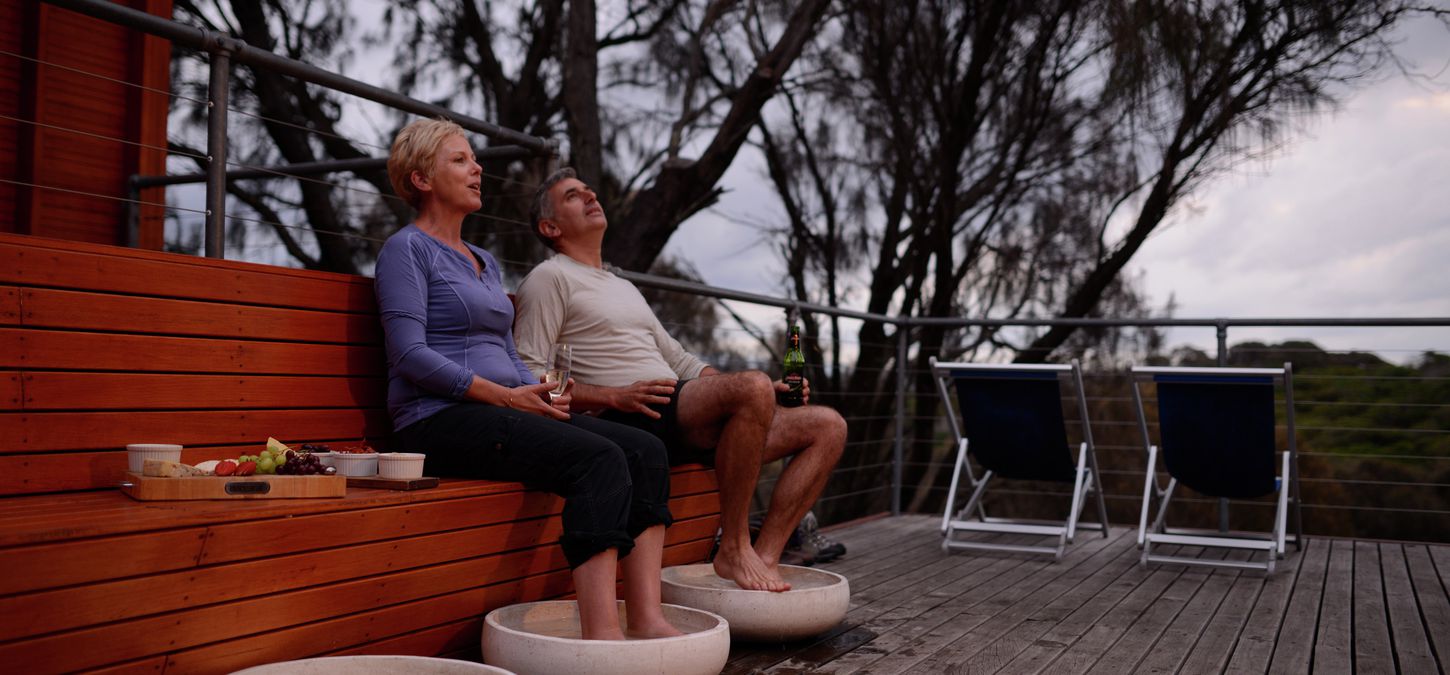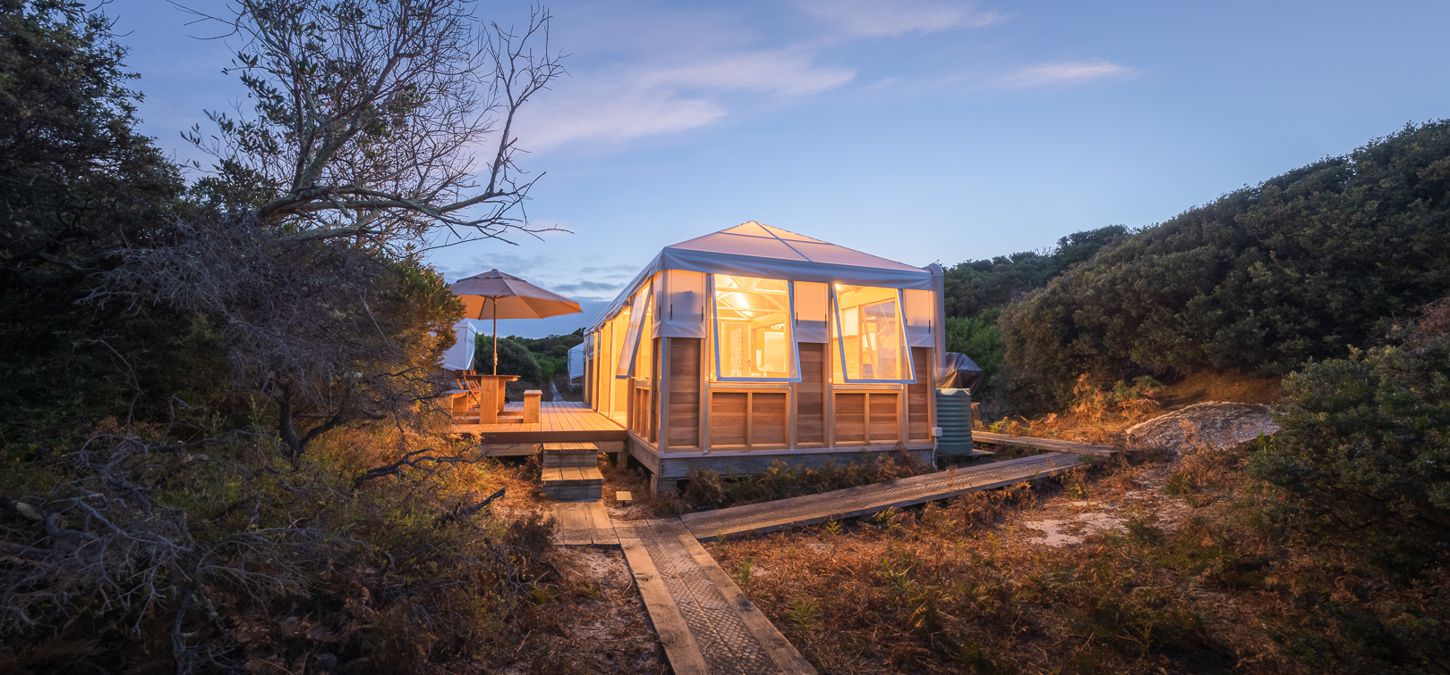 Bay of Fires Lodge Retreat with Maddy Goodwolf and Jeff Brown
4 Day Guided Retreat 
Minimum guests - 8
Maximum guests - 8
Price per person for departures (inc GST), twin share
Available "By Request" for groups
Direct bookings only:
Single supplement 
No single supplements are required.
Terms and Conditions 
All prices are quoted per person in $AUD including GST and are subject to change without notice 

Minimum numbers are required for this trip to depart. 

Once minimum numbers are confirmed the full payment and Guest Information Form are due immediately
Cancellations will not be possible after the final payment although bookings are transferable to another person
Travel and pre and post-trip accommodation expenses are not included.

This walk cannot be booked in conjunction with any other offers and discounts.
Please view our traditional booking terms and conditions 
After the minimum number of bookings has been achieved, the trip is guaranteed to depart.  If for any reason, the trip cannot go ahead due to restrictions placed upon travel due to Covid-19,  guests will be permitted to reschedule their walk to the new date provided for this departure or cancel with no additional fee or rebook a traditional Bay of Fires Walk within 24 months. Guests can transfer to a traditional Bay of Fires Walk itinerary and have the difference in price refunded. Cancellations for other reasons will incur our standard cancellation fees.
Inclusions
Duffle bag for personal belongings to be transferred directly to the Lodge (weighing no more than 5kgs)
Return transfers between Launceston and the walk base
3 nights at Bay of Fires Lodge twin share 
All meals and non-alcoholic beverages
National Park pass
Use of a backpack and Gore-tex jacket for the duration of the walk
Two lodge hosts and a qualified guide for the duration of the retreat.
Additional information
Have a burning question?  Check out our

 

 

FAQ page, and if you need further help please don't hesitate to

 

contact our friendly reservations team
Ready to start planning your next adventure and want to know what to bring.

 

Check out our detailed gear list, including details on what's provided. If your unsure about anything on the gear list please call us or talk to you local outdoor adventure store.
All guests are requested to bring their own yoga mat.
Need help deciding? Talk to an expert
We're here to help 9am – 5pm Monday to Friday, otherwise, email us anytime and we'll be in touch.