Bay of Fires Lodge Retreat with Maggie MacKellar
Available by request for private groups | Maximum: 8 guests
Escape to the stunning Bay of Fires with Maggie MacKellar for four days of walking, writing, stories, inspiration, connection to nature and the Bay of Fires Lodge.
In May and June each year, the stunning Bay of Fires Lodge offers a selection of lodge-based workshops
This four-day, three-night lodge-based experience is an all-inclusive retreat, featuring transport from Launceston, all meals and drinks and accommodation at our award-winning Bay of Fires Lodge.
  Direct bookings only.  For all enquiries and bookings please contact Tasmanian Walking Company on (03) 6392 2211 or email Daniel@taswalkingco.com.au
*Please pack the gear list for our Long Weekend itinerary as this is a lodge-based walk
Discover our full collection of special interest and featured guest walks
Introducing Maggie MacKellar...
Maggie MacKellar was born in 1973. She is the author of two books on the history of settlement in Australia and Canada, Core of my Heart My Country and Strangers in a Foreign Land, and two memoirs, When it Rains and How to Get There. She now lives on the East Coast of Tasmania with her partner and two children.
Maggie is keen to share her experience of 'sense of place' and nature writing. Her background includes studying migration and life on farms and it brings insight and knowledge. This is an excerpt from an online interview titled 'We're Not Alone': Maggie Mackellar on Memoir
'It was really good for me to write about the place I'd moved to, because it made me an observer. And I think when you're an observer, you become more connected.'
More essays by Maggie can be found here and include a piece from a walk on Tasmania's South Coast Track 
A lodge-based retreat with Maggie McKellar
We're thrilled to share the Bay of Fires Lodge with Maggie McKellar. The lodge is perched high above an uninhabited stretch of the Bay of Fires, surrounded by pristine beaches, azure blue waters and lichen clad granite headlands. The architecture of Ken Latona is timeless. Its simplicity allows comfort and proximity to nature. All stays seem too short.
In the company of Maggie McKellar, you can delve into your experience of the Bay of Fires. The walk from Eddystone Point along an expansive windswept beach is your introduction. As you walk in and out of remote coves, all different, the landscape unfolds and envelops. We hope you'll immerse yourself in this ancient coast and find it an inspiring place to stay. We hope it will provoke many topics for conversation with Maggie and your small group.
Maggie's workshops are built around her background as an historian and creative writing teacher. They encourage participants to explore their own sense of place and ideas of belonging and their interaction with nature. Her aim is to facilitate new confidence in writing about these universal elements and to make broader connections to our shared humanity. 
With a group limited to nine people including Maggie, there is time for one on one and group conversations.
Retreat sessions:
Day One: Walk commencement acknowledge and evening reading by Maggie McKellar
Days two and three: Morning workshops, independent afternoons and evening reading by Maggie McKellar
Day Four: End of stay acknowledgement
*** Please note that this is a lodge-based itinerary and different to our four day Bay of Fires Lodge Walk.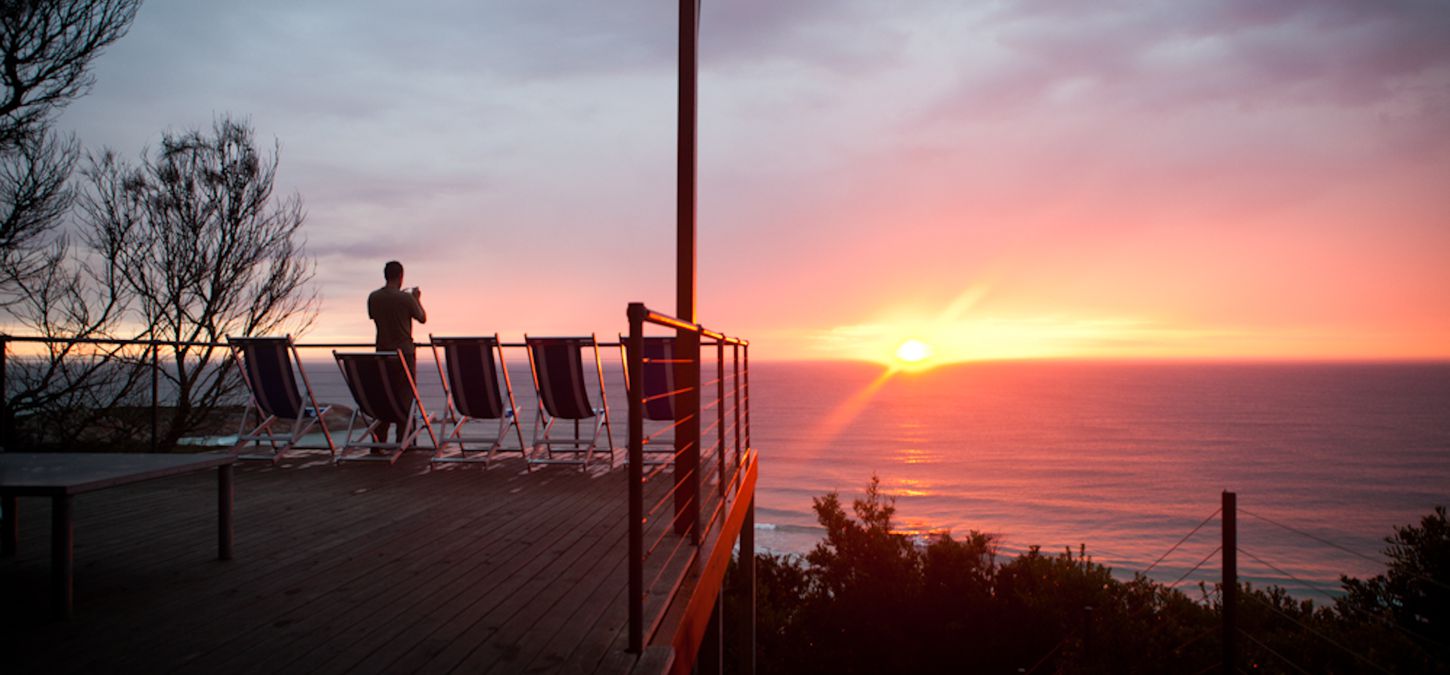 About Our Venue
Set on a hilltop, 40 metres above the pounding of the sea and surrounded by National Park, the Bay of Fires Lodge is the only building on 20km of outstanding coastal wilderness.
Enjoying views up and down the pristine white sandy beaches in an area of great significance to the Aboriginal community, a truly ecologically-aware building has been gently let into the landscape. Two long timber and glass pavilions allow maximum connection to the landscape with minimum impact on the environment: all building materials - Tasmanian hardwood and plantation pine - were lifted in by helicopter or hand carried to the site.
The lodge is autonomous in providing and managing its existence. Here you will experience true communion with nature in accommodation that combines simplicity of design with comfort and warmth. In the magnificent living area with its large timber deck and open fire, you'll enjoy delicious meals prepared with the freshest local produce, accompanied by fine Tasmanian wines. Solar power provides the lighting, while hot showers and comfortable hotel beds add a touch of luxury at the end of each day's activities.
All accommodation at the Lodge is twin or double share, arranged as two king-singles or one king bed. There is a small library which is comfortable and cosy looking out over the ocean. This is a great place to sit back and relax or look through our selection of books and magazines.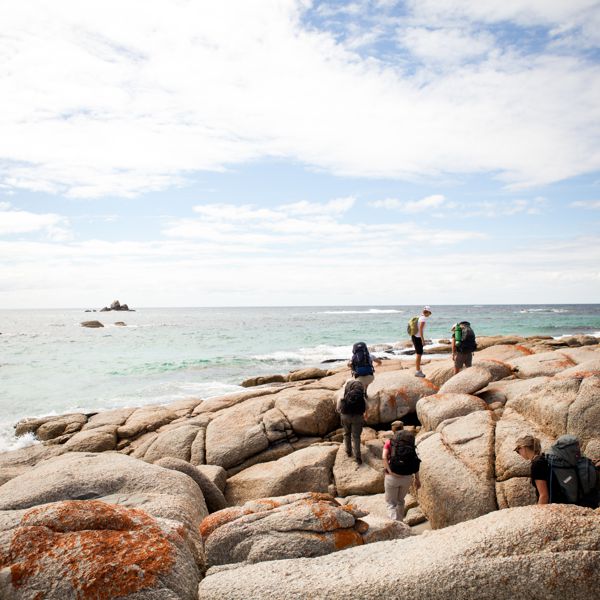 Day 1: Launceston to Mt William National Park
Approximately 4 hours walking
After our morning journey from Launceston, we arrive at the Bay of Fires, to be greeted by the azure blue waters, white sandy beaches and iconic orange lichen-covered granite boulders.  Our lunch spot today is nestled in the dunes near Eddystone Point Lighthouse. We'll have time to explore the lighthouse and its long-standing story before it's time to get our walking boots sandy as we trek far-stretching beaches that lead to the celebrated Bay of Fires Lodge.
Afternoon tea will be waiting. Come evening, venture into the library or have your hosts deliver a cold drop while you dip toes into a foot spa on the back deck. Dinner is a Tasmanian long-table affair, featuring produce from the island matched with fine local beer and wine.
Workshop elements:
Walk commencement acknowledge and evening 

reading by Maggie McKellar
Day 2: Morning workshop 
Today is a mix of time enjoying the lodge, writing and a workshop session with Maggie
Rise early to the native birds accompanying the dawn and enjoy a hot-cooked breakfast and freshly brewed coffee. If it's a sunny morning, breakfast on the deck can reward you with whale spotting and dolphins surfing the waves.
The morning includes a workshop and conversation with Maggie and your small group
In the afternoon, there is time for a walk nearby with our naturalist guide. You can choose to fish, snorkelling in the marine nursery, exploring shell coves or enjoying the lodge surrounds. Or, you can spend the afternoon writing.
After dinner is when the native wildlife wander out - keep an eye out for wombats, wallabies, Forester kangaroos, possums or even a Tasmanian devil. Don't forget to look up! The night sky from this pristine coastline is an awesome spectacle.
Workshop elements
Workshop elements

Morning writing workshop with Maggie McKellar

Evening reading and discussion
Day 3: Workshop and walks in nature
Today is another day of workshop sessions with Maggie and time to enjoy this precious place.
Once again it is the sound of crashing waves and native birds that accompany the dawn. After an early walk or swim, enjoy a hot breakfast and freshly brewed coffee.  The morning workshop will continue your journey with developing your sense of the Bay of Fires. The day allows for indulging in moments of solitude and quiet and for communing with this pristine environment. There is time once more for a walk nearby with our naturalist guide. 
After dinner, the reading by Maggie can be heard around the outside fire or inside in the comfortable lounge.  
Workshop elements
Morning writing workshop with Maggie McKellar

Evening reading and discussion
Day 4: Return to Launceston rejuvenated
Approximately 1 hour walking
Following a leisurely breakfast at the lodge, there's plenty of time for a morning swim or walk and a final yoga practice before we depart the lodge. Unlike our other walking, today we venture through eucalypt forests and coastal heathland. We'll enjoy a forest lunch to the sound of native birds, including the endemic green rosella.
Upon our return to Entally Lodge there will be time to raise a glass to the four wonderful days spent together.
Workshop elements
Final acknowledgment of time spent together at The Bay of Fires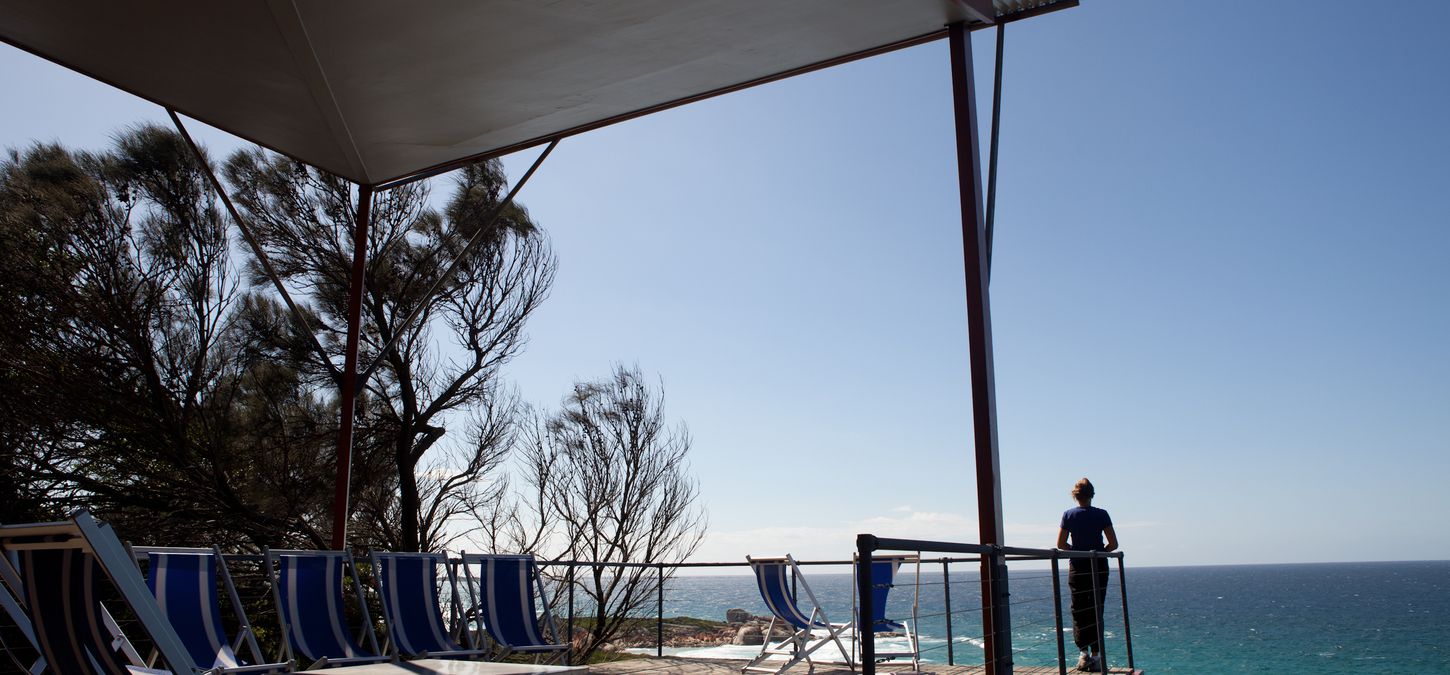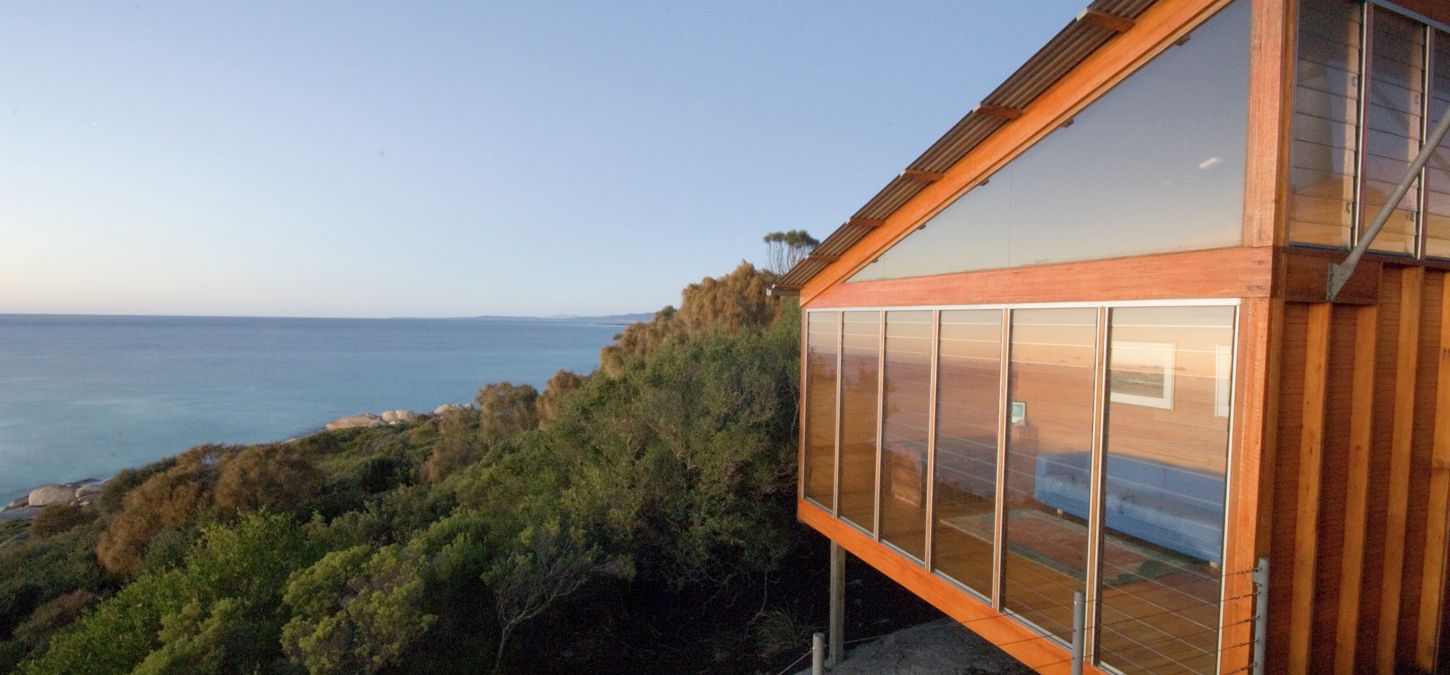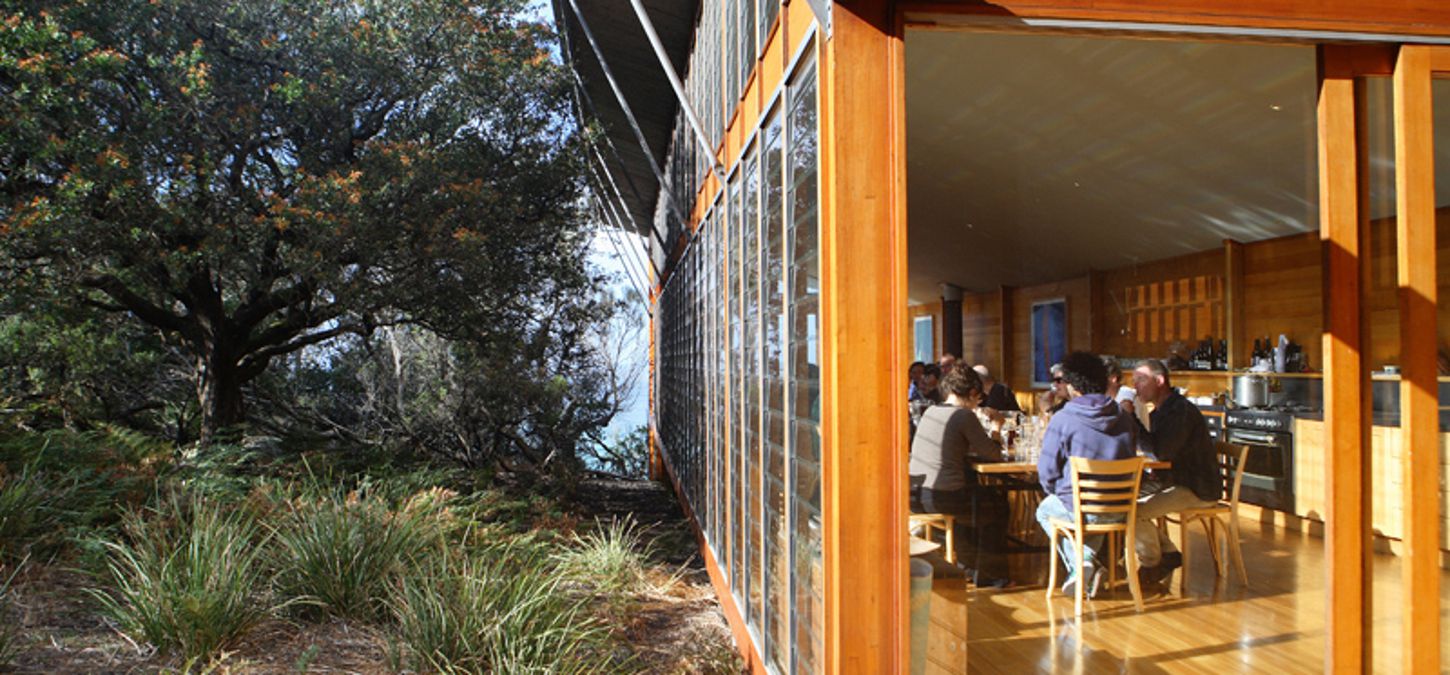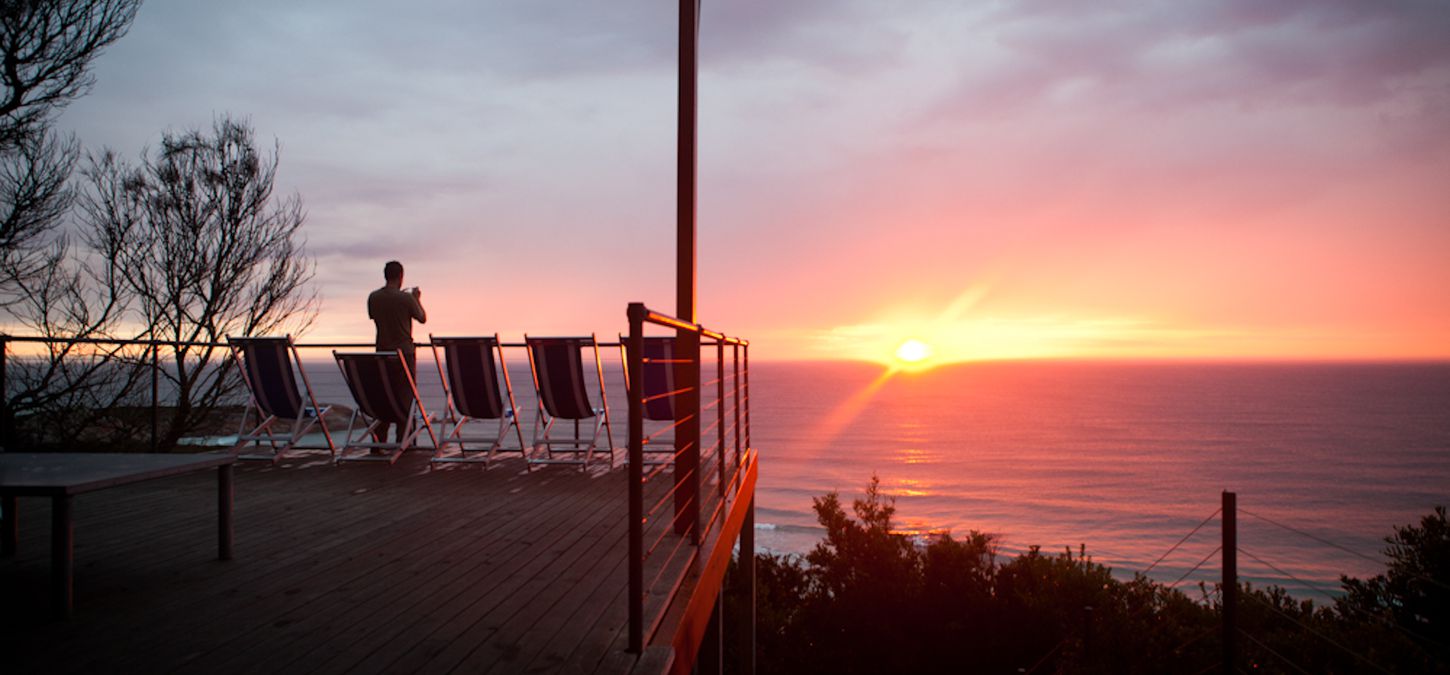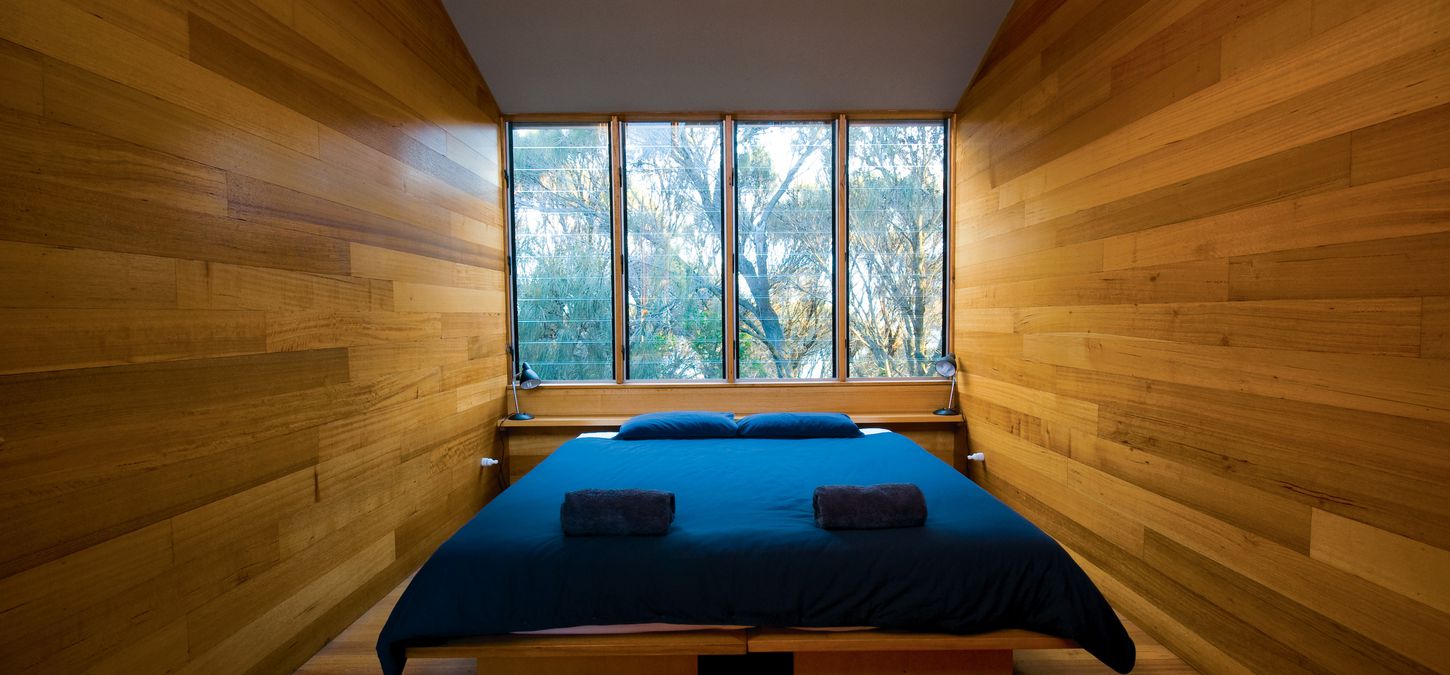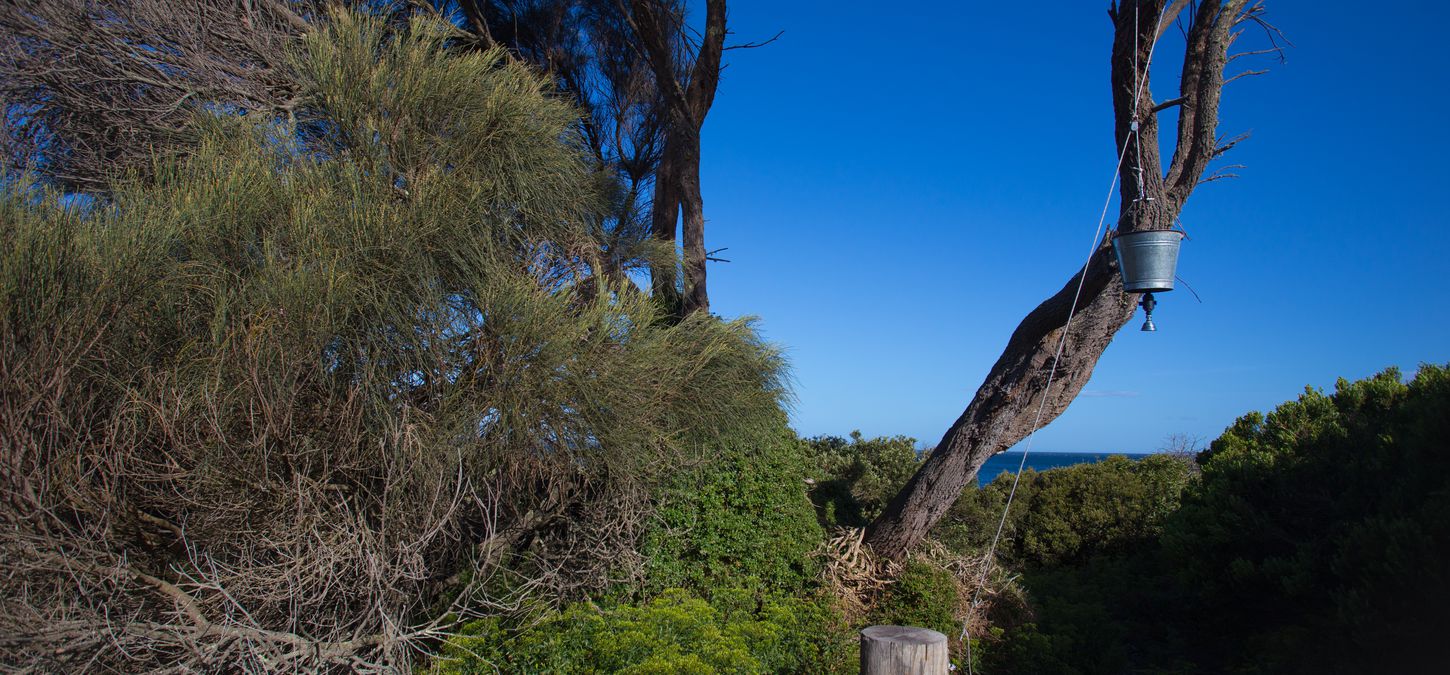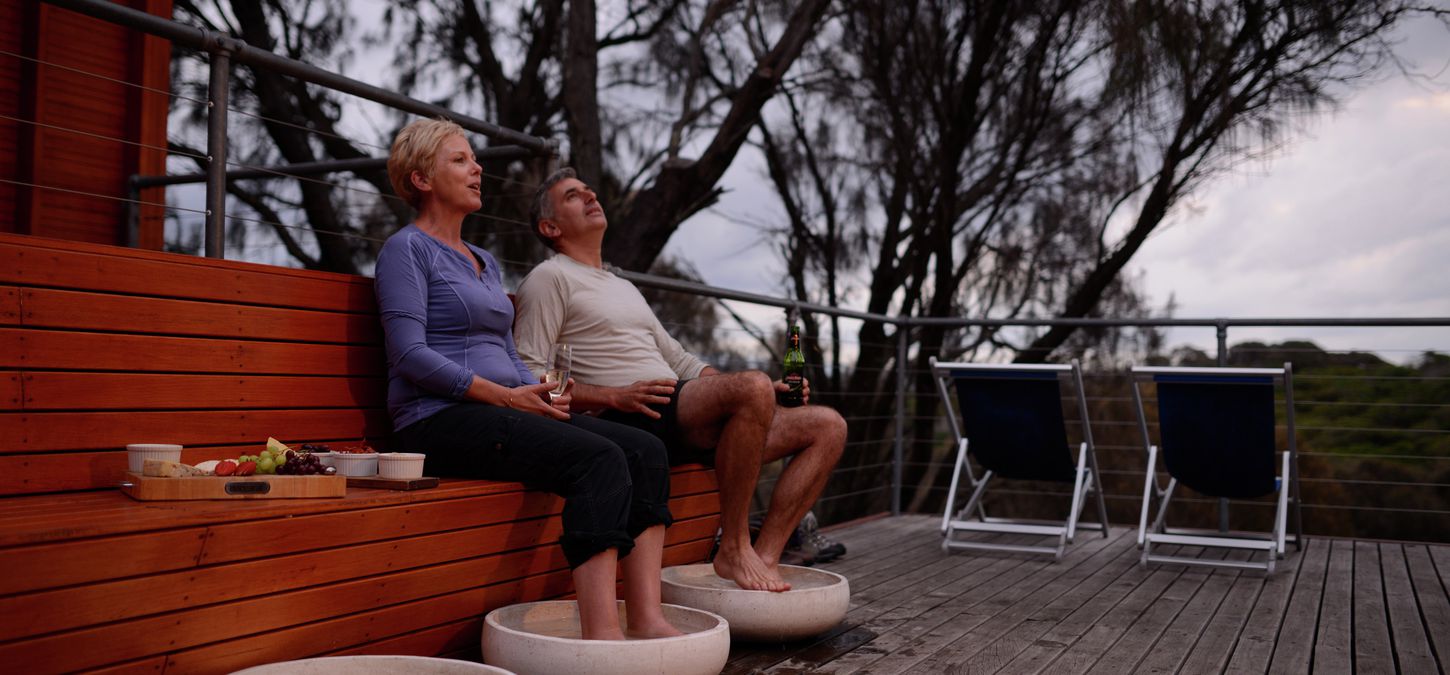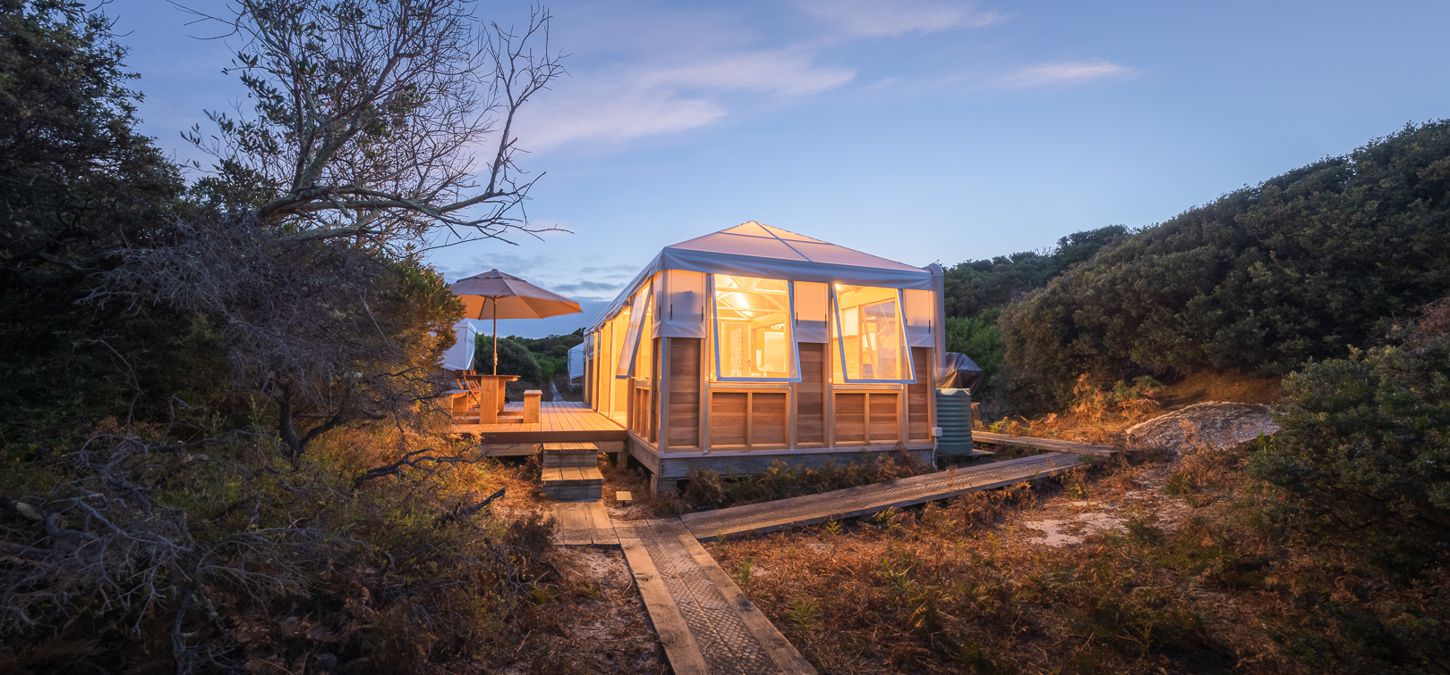 Bay of Fires Lodge Retreat with Maggie McKellar
4 Day Guided Retreat 
Minimum guests - 8
Maximum guests - 8
Price per person for departures (inc GST), twin share
Walk fee + Facilitator's fee
Available in May by Request
Bookings:
Single supplement 
No single supplements are required.
Terms and Conditions 
All prices are quoted per person in $AUD including GST and are subject to change without notice 

Minimum numbers are required for this trip to be confirmed and depart. Minimum numbers will be confirmed three months before departure if not before.

Once minimum numbers are confirmed the full payment and Guest Information Form are due immediately
Cancellations will not be possible after the final payment although bookings are transferable to another person
Travel and pre and post-trip accommodation expenses are not included.

This walk cannot be booked in conjunction with any other offers and discounts.
Please view our traditional booking terms and conditions 
After the minimum number of bookings has been achieved, the trip is guaranteed to depart.  If for any reason, the trip cannot go ahead due to restrictions placed upon travel due to Covid-19,  guests will be permitted to reschedule their walk to the new date provided for this departure or cancel with no additional fee or rebook a traditional Bay of Fires Walk within 24 months. Guests can transfer to a traditional Bay of Fires Walk itinerary and have the difference in price refunded. Cancellations for other reasons will incur our standard cancellation fees.
Inclusions
Duffle bag for personal belongings to be transferred directly to the Lodge (weighing no more than 5kgs)
Return transfers between Launceston and the walk base
3 nights at Bay of Fires Lodge twin share 
All meals and non-alcoholic beverages, plus a limited selection of Tasmanian wines
National Park pass
Use of a backpack and Gore-tex jacket for the duration of the walk
Optional kayaking day
Two qualified guides for the duration of the walk.
Additional information
Have a burning question?  Check out our

 

 

FAQ page, and if you need further help please don't hesitate to

 

contact our friendly reservations team
Ready to start planning your next adventure and want to know what to bring.

 

Check out our detailed gear list, including details on what's provided. If your unsure about anything on the gear list please call us or talk to you local outdoor adventure store.
All guests are requested to bring their own yoga mat.
Need help deciding? Talk to an expert
We're here to help 9am – 5pm Monday to Friday, otherwise, email us anytime and we'll be in touch.