WALK ON THE WILD SIDE
Available Departures: October 12, 20, 24, & 26, 2021 | Four days | $1817
The Tasmanian Walking Company Foundation is excited to launch Walk on the Wild Side to raise funds for our charity partners. Walkers will receive a 30% discount. All revenue, less GST, is paid to the walkers' preferred charity. 
Join us on a wilderness adventure, knowing that your walk fee will be donated.
 A 30% DISCOUNT HAS BEEN APPLIEDTO WALKS | 100% OF SALES, LESS GST, WILL BE DONATED
Bay of Fires Lodge Walk is a breathtaking four day walk along the pristine east coast of Tasmania, featuring accommodation at our award-winning Bay of Fires Lodge.
Make a booking now and get ready to lace up your boots and join us in the heart of nature.
How to book: Please ask our reservations team for available dates. To redeem the offer on this page please phone 03 6392 2211 or email bookings@taswalkingco.com.au and quote your charity's name at the time of booking. 
What is the Tasmanian Walking Company Foundation?
In 1985 Tasmanian Walking Company was offered the special privilege of developing a multi-day walking experience along the Overland Track in the Cradle Mountain/Lake St Clair National Park. Cradle Mountain Huts became the flagship for Tasmanian Walking Company and Australian Walking Company who now have six multi-day guided walks in wilderness areas.
As passionate tour operators, the walking companies decided that operating in national parks comes with a clear obligation in terms of preserving the natural and cultural integrity of these wild spaces. They began funding wildlife rescue programs, reforestation initiatives and educational activities that encourage advocacy of conservation sites.
In 2018, the decision was made to centralise the not-for-profit efforts with the formation of the Tasmanian Walking Company Foundation. The Foundation was officially launched in June 2020 on World Environment Day with a commitment to donating $1 million over five years.  Tasmanian Walking Company and Australian Walking Company are recognised leaders in environmental travel practices with an ethos of leaving nothing behind.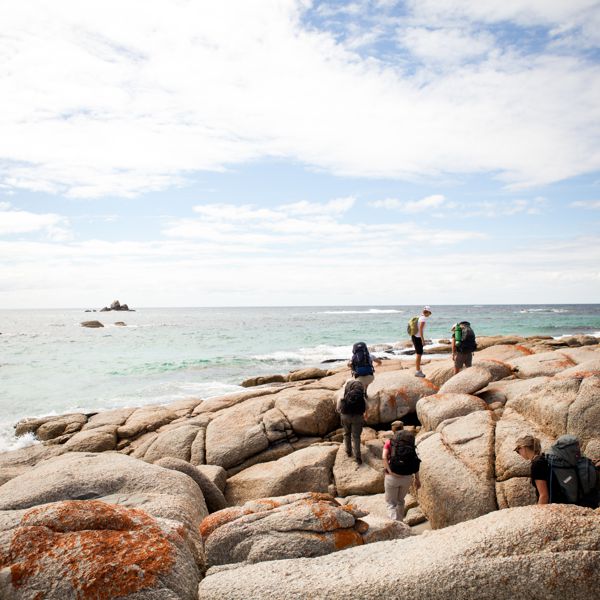 Day 1: Launceston to Mt William National Park
Approximately 4 hours walking
It's time to get your walking boots sandy. Our beach stroll this morning begins at Boulder Point in Mt William National Park. In clear conditions, the Bass Strait islands of Flinders and Cape Barren are visible to the north.
We'll nestle into a protected beach along the coastline for lunch, enjoying the company of native birds, rare shells and marine artefacts. From day one your guides will begin unravelling the Bay of Fires tales; its early inhabitants, visiting explorers and how it came to bear its fiery name.
After about four hours walking, we'll arrive at the Forester Beach Camp, tucked away in secluded dunes. These semi-permanent tents are our home for the night. Relax on the deck with a local wine, take a dip or explore the dune swale location while your guides prepare delicious Tasmanian fare.
Day 2: Exploring the Bay of Fires Coastline
Approximately 7 hours walking
Following a relaxed breakfast at the camp we walk south, absorbing the coastline's bold colours and solitude. Along the ridgelines of sand dunes, views extend across heathlands and out to the ocean. We'll visit marsupial lawns, often encountering quiet native animals and the tracks they leave at nightfall.
Our lunch spot today is a beach sheltered behind the dunes near Eddystone Point Lighthouse. We'll have time to explore the lighthouse and its long-standing story before we trek far-stretching beaches that lead to the celebrated Bay of Fires Lodge.
Afternoon tea will be waiting. Come evening, venture into the library, cast a line off the beach or have your hosts deliver a cold drop while you dip toes into a foot spa on the back deck. Dinner is a Tasmanian long-table affair, featuring produce from the island matched with fine local beer and wine.
Day 3: Kayaking and enjoying the area
Approximately 6 hours kayaking/walking
Today choose your own adventure. Rise early to the native birds accompanying the dawn, waking to the aroma of a hot-cooked breakfast and freshly brewed coffee. If it's a sunny morning, breakfast on the deck can reward you with whale spotting and dolphins surfing the waves.
Later in the morning, choose to kayak down Ansons River and experience the riparian ecology of this winding waterway. Cross the bird-rich waters of Ansons Bay and conclude with a stroll over the dunes of Abbotsbury Peninsula back to the lodge.
Other options for today include a spa treatment, fishing, snorkelling in the marine nursery, exploring shell coves or enjoying the lodge surrounds. After dinner is when the native wildlife wander out - keep an eye out for wombats, wallabies, Forester kangaroos, possums or even a Tasmanian devil. Don't forget to look up! The night sky from this pristine coastline is an awesome spectacle.
Day 4: Return to Launceston rejuvenated
Approximately 1-hour walking
Following a leisurely breakfast at the lodge, there's plenty of time for a morning swim or to simply relax before we depart the lodge. Unlike our other walking, today we venture through eucalypt forests and coastal heathland. We'll enjoy a forest lunch to the sound of native birds, including the endemic green rosella.
Upon our return to Entally Lodge there will be time to raise a glass to the four wonderful days spent together.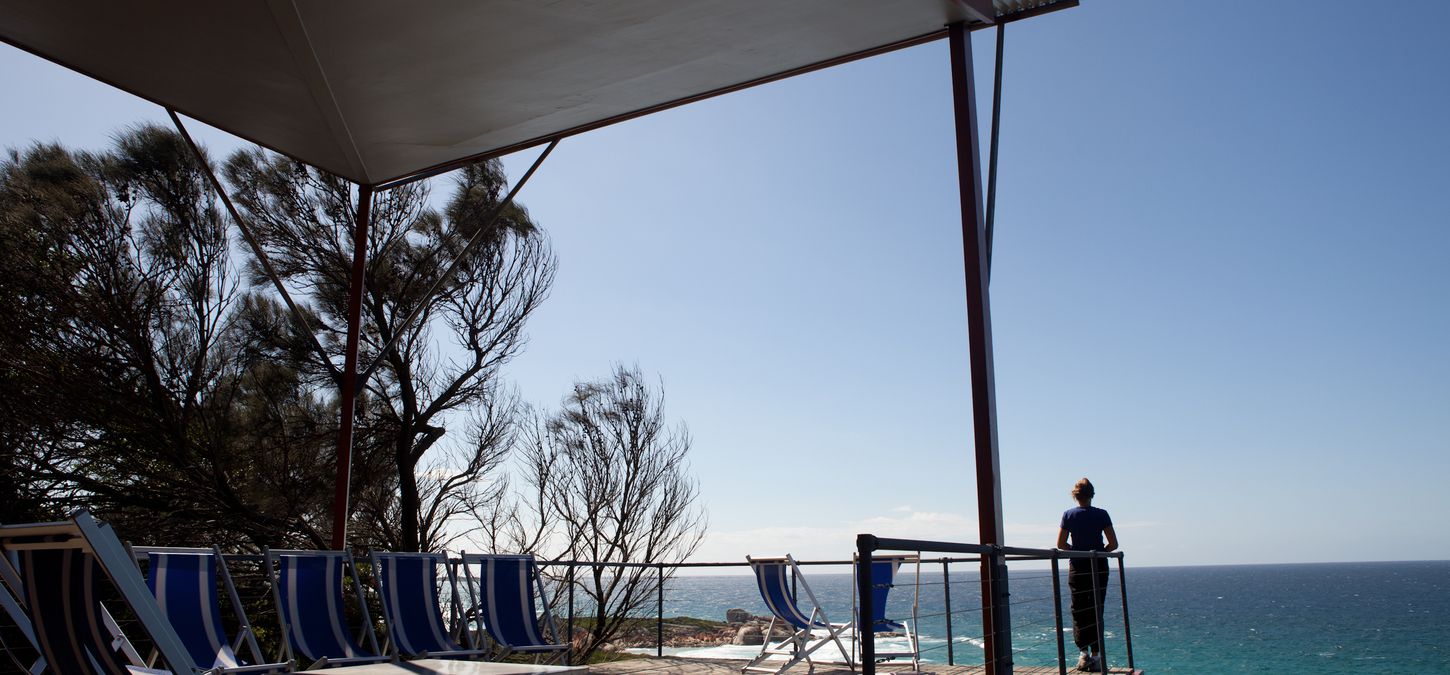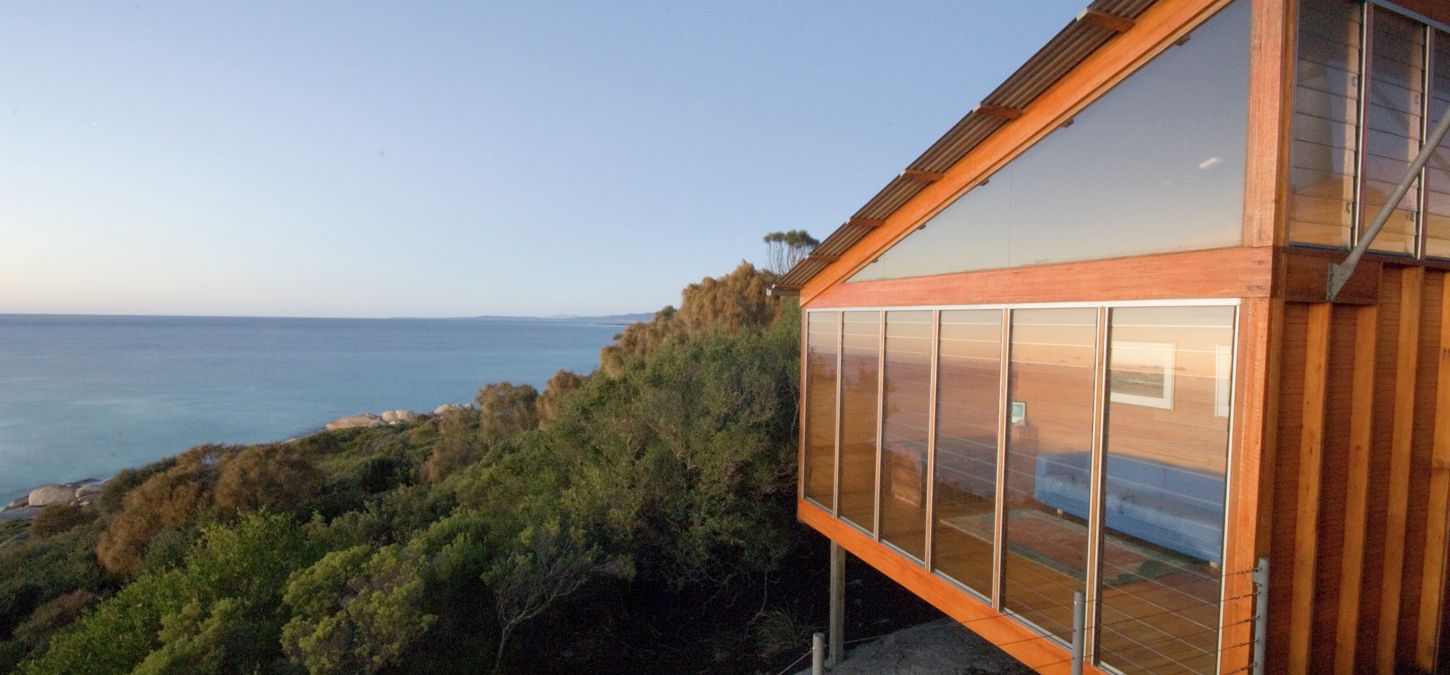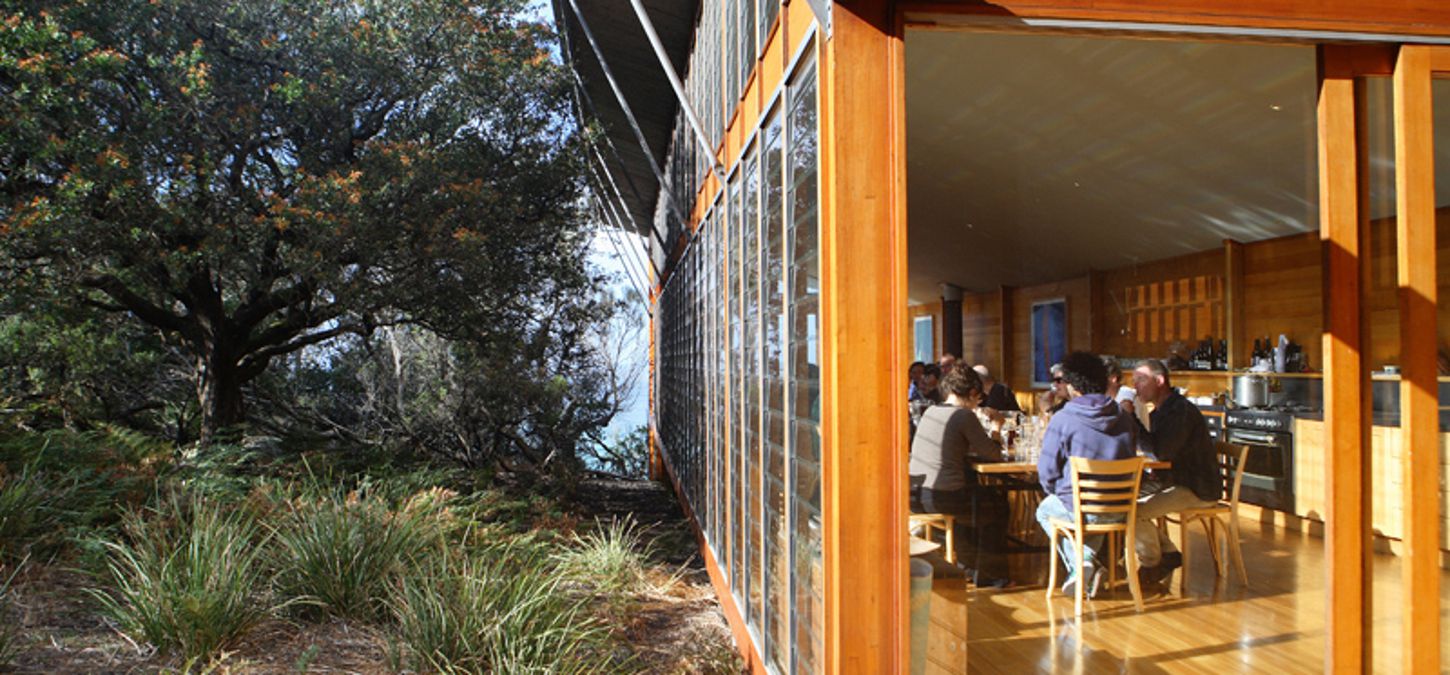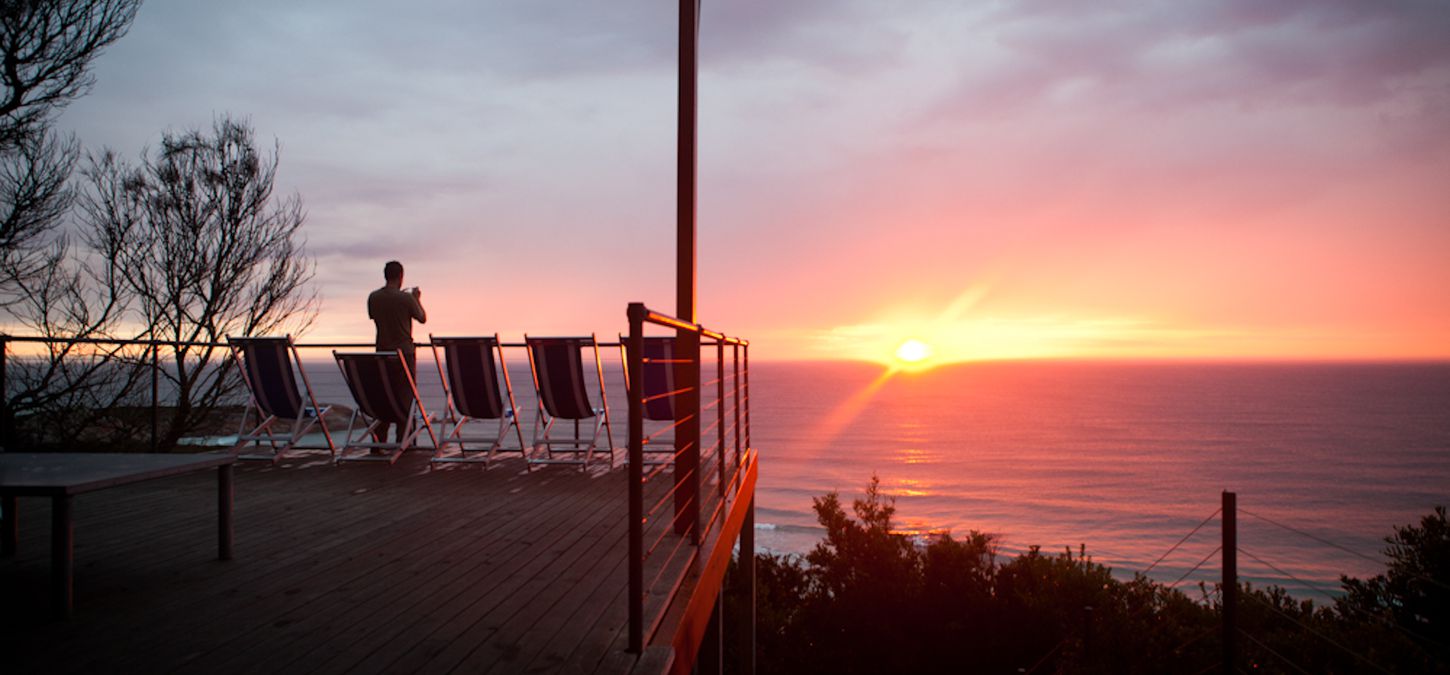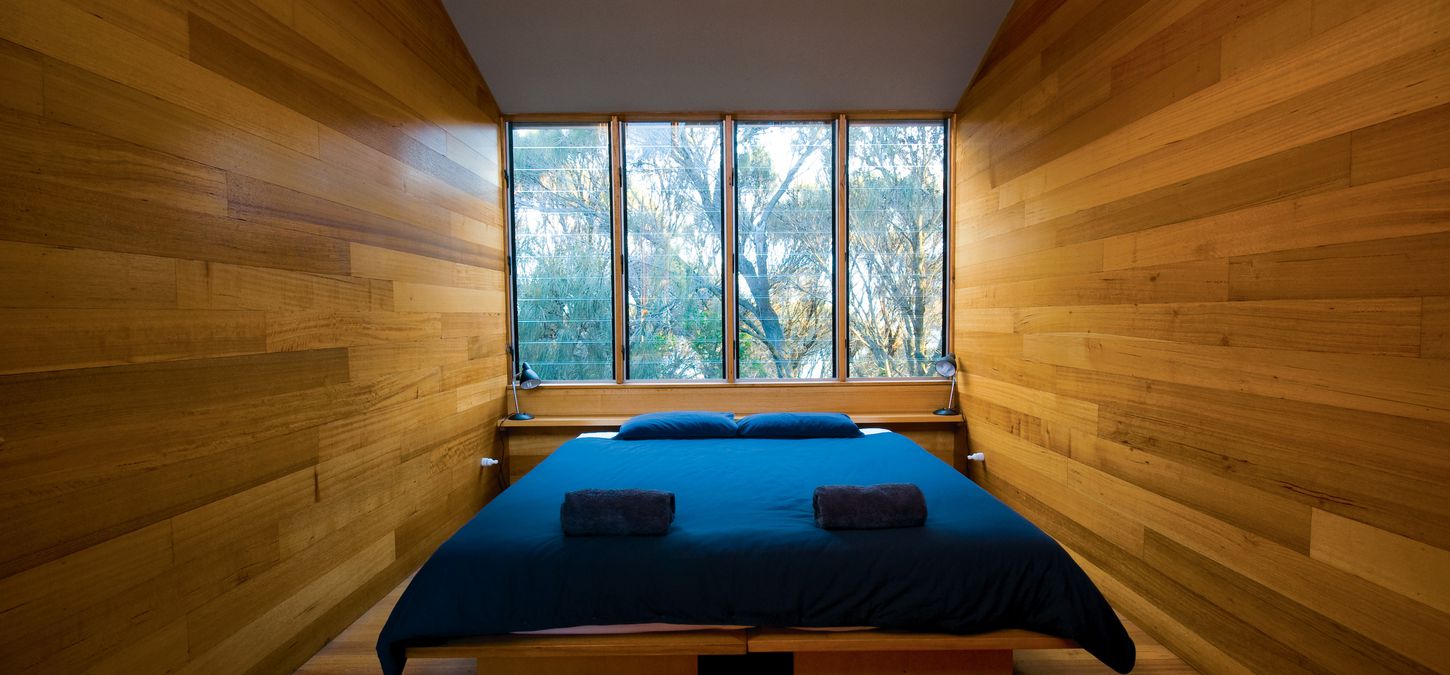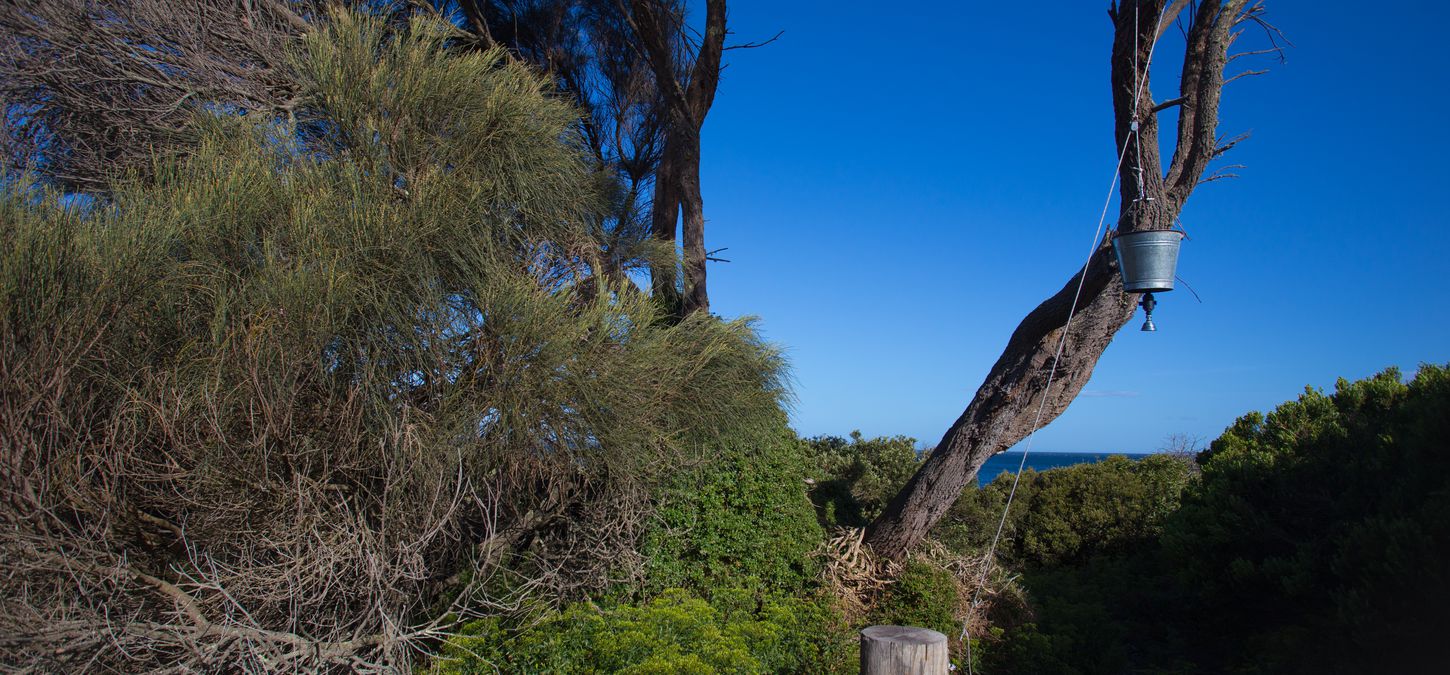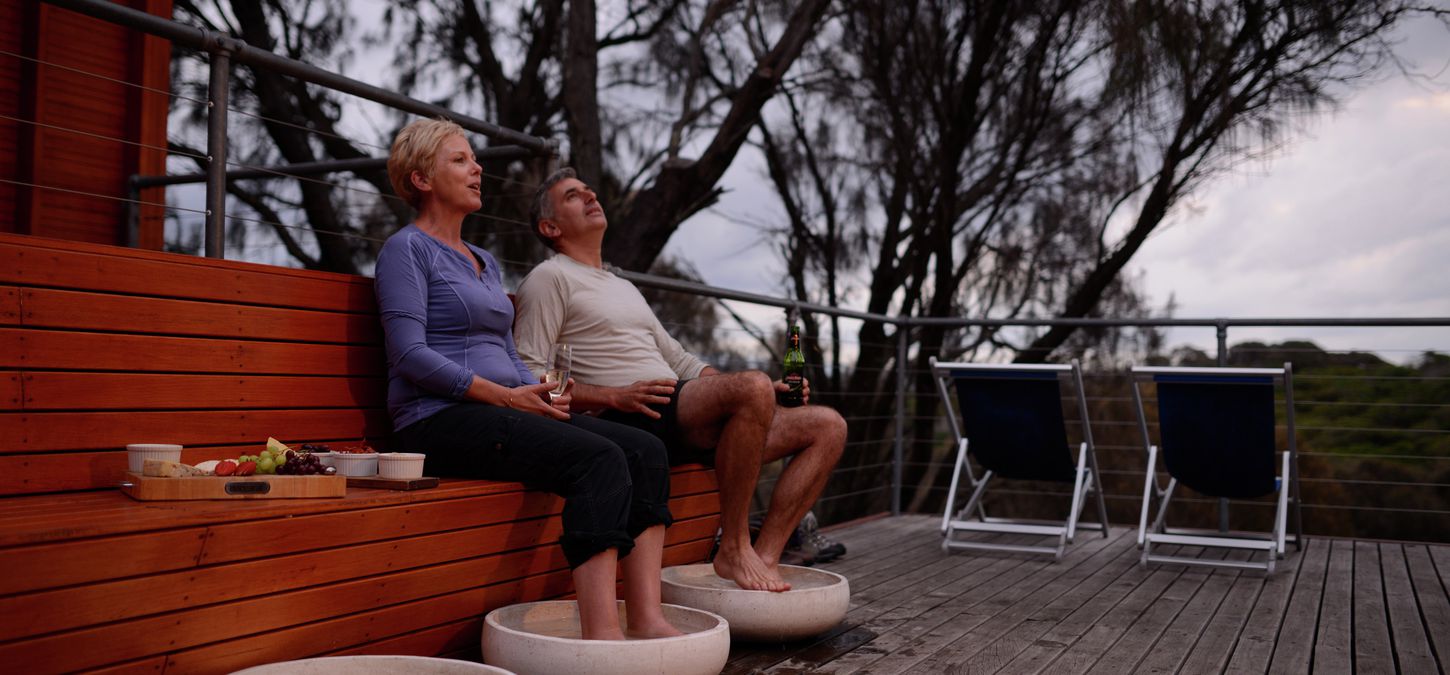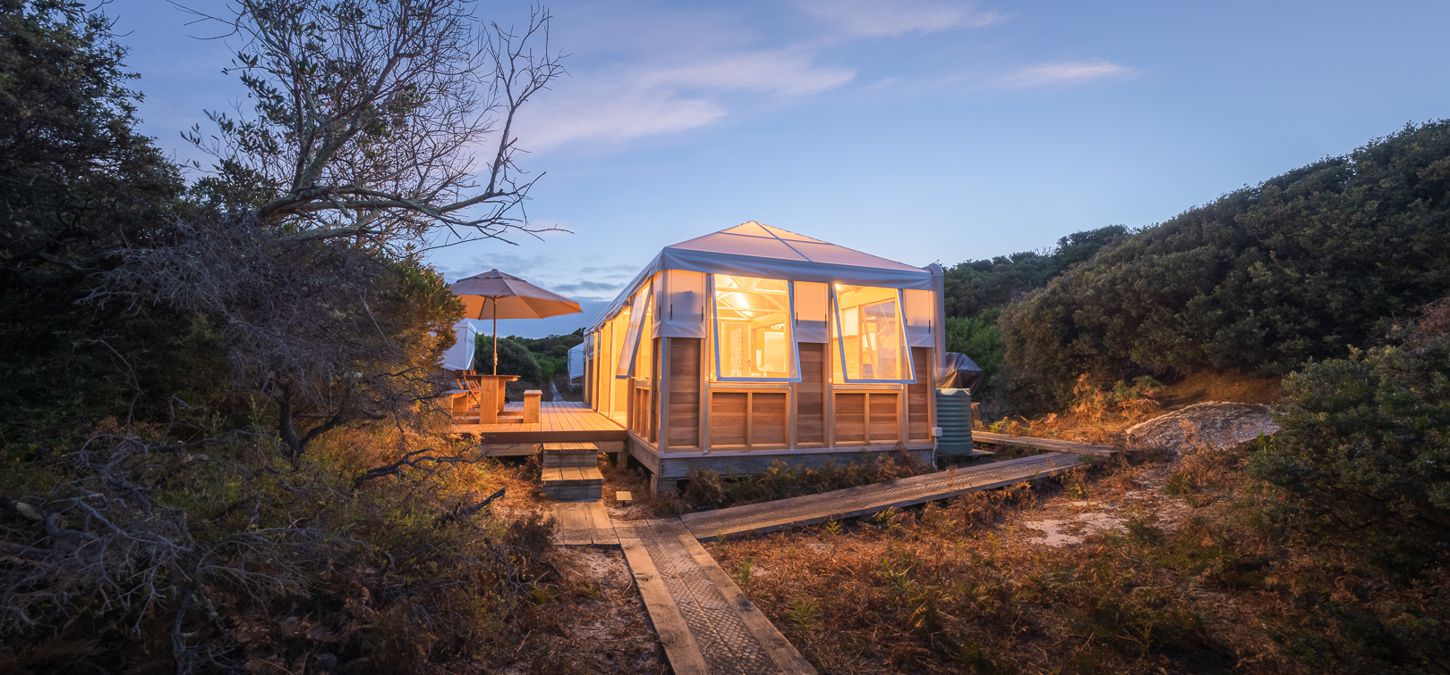 Bay of Fires Lodge
Walk on the Wild Side
October, 2021
4 Day Guided Walk (Twin Share)
Each trip requires a minimum of 5 guests (Twin Share).
Maximum guests - 10 (Twin Share)
| | |
| --- | --- |
| Price per person for departures (inc GST) | $1,817 per person |
Bookings:
Single supplement
All accommodation is twin share. Single travellers may be required to share a twin room with another walker of the same gender if the departure fills to capacity. To guarantee a single room for the duration of the walk a supplementary price of 75% of full fee will apply. This needs to be requested at the time of booking.
Terms and Conditions 
Walk on the Wild side Walks cannot be booked by guests where COVID-19 is impacting their capacity to travel at the time of booking.
All prices are quoted per person in $AUD including GST 
Full payment and the Guest Information Form are due at time of booking. 
Travel and pre and post-trip accommodation expenses are not included.
The offer only applies to new Walk on the Wild Side Walk bookings.
Our standard booking terms and conditions apply, subject to the following temporary exception:
If you have a booking on a Walk on the Wild Side departure and COVID-19 directly impacts your capacity to travel, you may postpone your booking subject to the following booking guarantee terms and conditions:
The guarantee is only valid for Walk

 

on the Wild Side

 

bookings;
The guarantee only applies for guests with bookings directly impacted COVID-19, as per the following: 

If you are diagnosed with COVID-19 prior to your departure date;
If you are directed by a Government official or medical practitioner to self-isolate for any reason associated with COVID-19; or
If Government COVID-19 policy (domestic or foreign) relevant to your residential address or travel circumstances directly impacts your capacity to travel (i.e. State border closure)

Guests can change or postpone their walk booking within 14 days of the departure date, subject to the guest being directly impacted by COVID-19 as per conditions 2;
Guests making booking changes under the guarantee will be reimbursed in the form of a booking voucher (valid for 24 months) to the value of the original booking, with no additional charges (all change fees are waived);
Guests must use the booking voucher for a walk departure on the same walk itinerary within 24 months of the voucher being issued;
Booking vouchers are not redeemable for cash; 
Guests may request a full refund

 

otherwise they will automatically receive a booking voucher as outlined in points 4 - 6 above;
Tasmanian Walking Company reserves the right to request supporting evidence to determine your eligibility prior to approving the postponement of your booking.
Tasmanian Walking Company reserves the right to amend or withdraw the offer at any time.
Inclusions
Return transfers between Launceston and the walk base
1 night at Forester Beach Camp and 2 nights at Bay of Fires Lodge twin share (Signature Walk)
All meals and non-alcoholic beverages, plus a limited selection of Tasmanian wines
National Park pass
Use of a backpack and Gore-tex jacket for the duration of the walk
Two qualified guides for the duration of the walk.
Additional information
Have a burning question?  Check out our

 

 

FAQ page, and if you need further help please don't hesitate to

 

contact our friendly reservations team
Ready to start planning your next adventure and want to know what to bring.

 

Check out our detailed gear list, including details on what's provided. If you are unsure about anything on the gear list please call us or talk to your local outdoor adventure store.
Need help deciding? Talk to an expert
We're here to help 9am – 5pm Monday to Friday, otherwise, email us anytime and we'll be in touch.