The Wildflower Walk with James Wood
October 27-30, 2022  | Price: $2,995 | Maximum: 8 guests
Over four days during wildflower season, with renowned botanist and seed collector James Wood, walk Tasmania's stunning Bay of Fires.
This is your chance to do the Bay of Fires Lodge Walk with an expert botanist and a focus on the botany and ecology of this beautiful coast during spring. Join James and a small group, led by our expert guides, and traverse this wonderfully remote landscape. The Bay of Fires offers an awe-inspiring escape, teeming with birds and unique flora and fauna. Walk the soft sandy beaches, explore secluded coves, and each evening, enjoy the uncomplicated luxury of our accommodation at the Forester Beach Camp and award-winning Bay of Fires Lodge. 
James Wood is the leader of the Tasmanian Seed Conservation Centre at the Royal Tasmanian Botanical Gardens. We're thrilled to share James' knowledge and passion for all things plants and seed conservation.
For all enquiries and bookings please contact Tasmanian Walking Company on (03) 6392 2211 or email bookings@taswalkingco.com.au
James Wood
James Wood is the manager of the Tasmanian Seed Conservation Centre and has worked in and around seedbanking for 28 years. He took on his current post in December 2005 after working for 15 years at the Royal Botanic Gardens, Kew in the UK. Running and overseeing seedbank germination tests for over 20 years, James has a broad background and interest in the challenges of wild species germination. He has been interested in natural history from an early age and developed a specific interest in botany since his mid-teens.
The Tasmanian Seed Conservation Centre
Behind the scenes at the Royal Tasmanian Botanical Gardens lies the Tasmanian Seed Conservation Centre, generally known as the Seed Bank. Seed banking is a conservation measure that provides additional insurance against the extinction of many species in the wild.
The Seed bank is the cornerstone of the Gardens' conservation strategy. So far, the Centre has collected 57% of Tasmania's rare and threatened species. There are more than 400 threatened plant species in Tasmanian alone, and the Gardens plays an important role in protecting these species through seed collections, ongoing germination testing and through growing them in the living collections.
With increasingly unpredictable weather patterns and threats by fire, this conservation strategy is more important than ever. However, many of the species are in remote places, difficult to access and require significant resources to undertake collections. Through working in partnership with the Tasmanian Walking Company, we can work more efficiently towards our targets and ensure that Tasmania's rare and threatened species are protected into the future.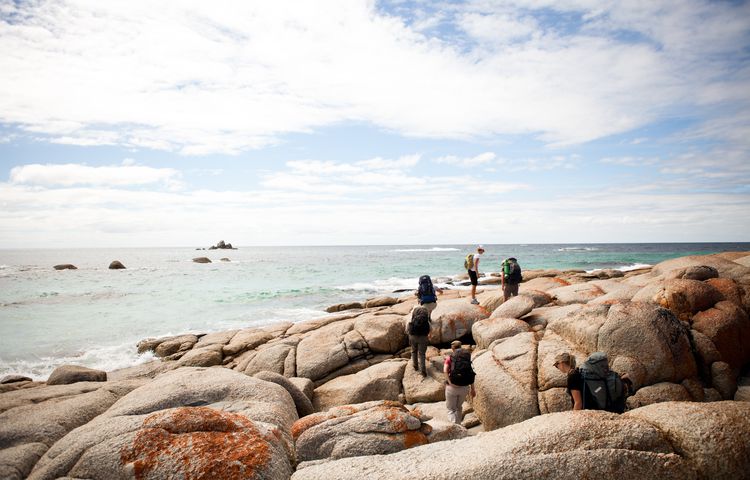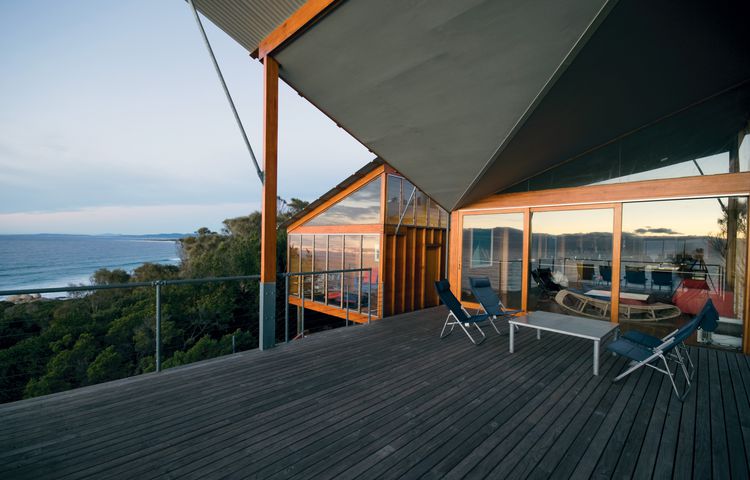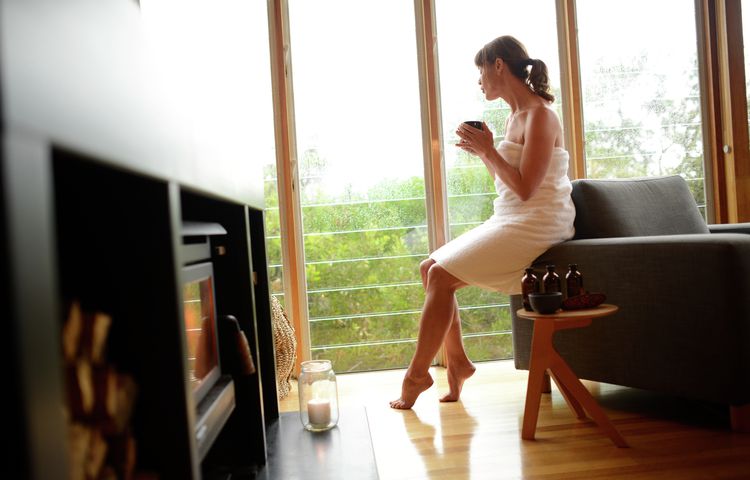 Bay of Fires Lodge Walk (4-days)
Discover the breathtaking beaches along the east coast of Tasmania as you explore the Bay of Fires with us. Join a small group, led by our expert guides, and traverse this wonderfully remote landscape. The Bay of Fires offers an awe-inspiring escape, teeming with unique flora and fauna. Over the course of four days, immerse yourself in one of the most pristine environments that Tasmania has to offer. Walk the soft sandy beaches, explore secluded coves, kayak Ansons River and enjoy the uncomplicated luxury of our accommodation at the Forester Beach Camp and award-winning Bay of Fires Lodge. If you are looking for a little more indulgence why not have a signature treatment at our exclusive spa or enjoy the outdoor bathing pavilion.
Day 1: Launceston to Mt William National Park
Approximately four hours walking
It's time to get your walking boots sandy. Our beach stroll this morning begins at Boulder Point in Mt William National Park. In clear conditions, the Bass Strait islands of Flinders and Cape Barren are visible to the north.
We'll nestle into a protected beach along the coastline for lunch, enjoying the company of native birds, rare shells and marine artefacts. From day one your guides will begin unravelling the Bay of Fires tales; its early inhabitants, visiting explorers and how it came to bear its fiery name.
After about four hours walking, we'll arrive at the Forester Beach Camp, tucked away in secluded dunes. These semi-permanent tents are our home for the night. Relax on the deck with a local wine, take a dip or explore the dune swale location while your guides prepare delicious Tasmanian fare.
Day 2: Exploring the Bay of Fires Coastline
Approximately seven hours walking
Following a relaxed breakfast at the camp we walk south, absorbing the coastline's bold colours and solitude. Along the ridgelines of sand dunes, views extend across heathlands and out to the ocean. We'll visit marsupial lawns, often encountering quiet native animals and the tracks they leave at nightfall.
Our lunch spot today is a beach sheltered behind the dunes near Eddystone Point Lighthouse. We'll have time to explore the lighthouse and its long-standing story before we trek far-stretching beaches that lead to the celebrated Bay of Fires Lodge.
Afternoon tea will be waiting, along with spa treatments for those who want to indulge. Pre-bookings are best if you're keen to sink into the outdoor tub or settle in for a luxurious few hours at the spa.
Come evening, venture into the library, cast a line off the beach or have your hosts deliver a cold drop while you dip toes into a foot spa on the back deck. Dinner is a Tasmanian long-table affair, featuring produce from the island matched with fine local beer and wine.
Day 3: Kayaking Ansons River
Approximately 6 hours kayaking/walking
Today, we explore Ansons river by kayak with James. Rise early to the native birds accompanying the dawn, waking to the aroma of a hot-cooked breakfast and freshly brewed coffee. If it's a sunny morning, breakfast on the deck can reward you with whale spotting and dolphins surfing the waves.
Later in the morning,  kayak down Ansons River and experience the riparian ecology of this winding waterway. Cross the bird-rich waters of Ansons Bay and conclude with a stroll over the dunes of Abbotsbury Peninsula back to the lodge.
After dinner is when the native wildlife wander out - keep an eye out for wombats, wallabies, Forester kangaroos, possums or even a Tasmanian devil. Don't forget to look up! The night sky from this pristine coastline is an awesome spectacle.
Day 4: Return to Launceston rejuvenated
Approximately one hour walking and birding
Following a leisurely breakfast at the lodge, there's plenty of time for a morning swim or final spa treatment before we depart the lodge. Unlike our other walking, today we venture through eucalypt forests and coastal heathland. We'll enjoy a forest lunch to the sound of native birds, including the endemic green rosella.
Upon our return to Entally Lodge there will be time to raise a glass to the four wonderful days spent together.
The Bay of Fires Lodge
Set on a hilltop, 40 metres above the pounding of the sea and surrounded by National Park, the Bay of Fires Lodge is the only building on 20km of outstanding coastal wilderness.
Enjoying views up and down the pristine white sandy beaches in an area of great significance to the Aboriginal community, a truly ecologically-aware building has been gently let into the landscape. Two long timber and glass pavilions allow maximum connection to the landscape with minimum impact on the environment. All building materials - Tasmanian hardwood and plantation pine - were lifted in by helicopter or hand carried to the site.
The lodge is autonomous in providing and managing its existence. Here you will experience true communion with nature in accommodation that combines simplicity of design with comfort and warmth. In the magnificent living area with its large timber deck and open fire, you'll enjoy delicious meals prepared with the freshest local produce, accompanied by fine Tasmanian wines. Solar power provides the lighting, while hot showers and comfortable hotel beds add a touch of luxury at the end of each day's activities.
All accommodation at the Lodge is twin or double share, arranged as two king-singles or one king bed.
There is a small library which is comfortable and cosy looking out over the ocean. This is a great place to sit back and relax or look through our selection of books and magazines.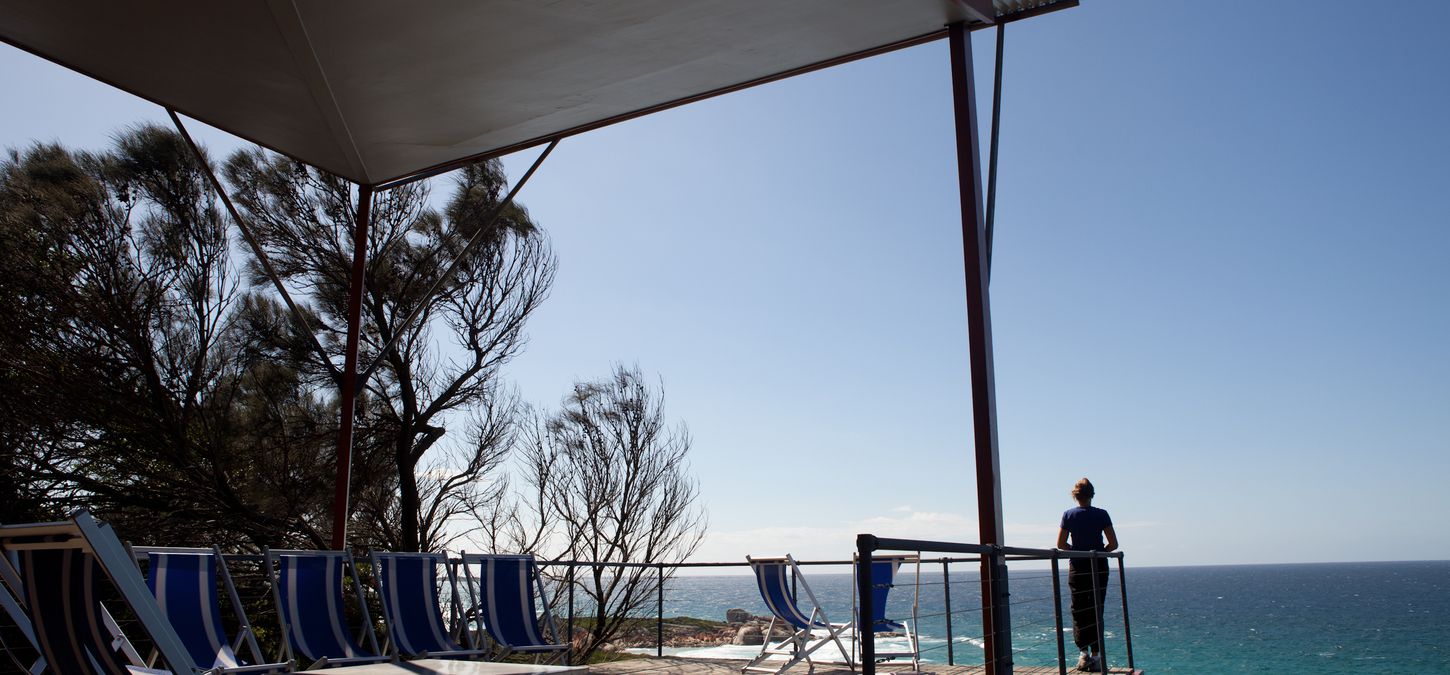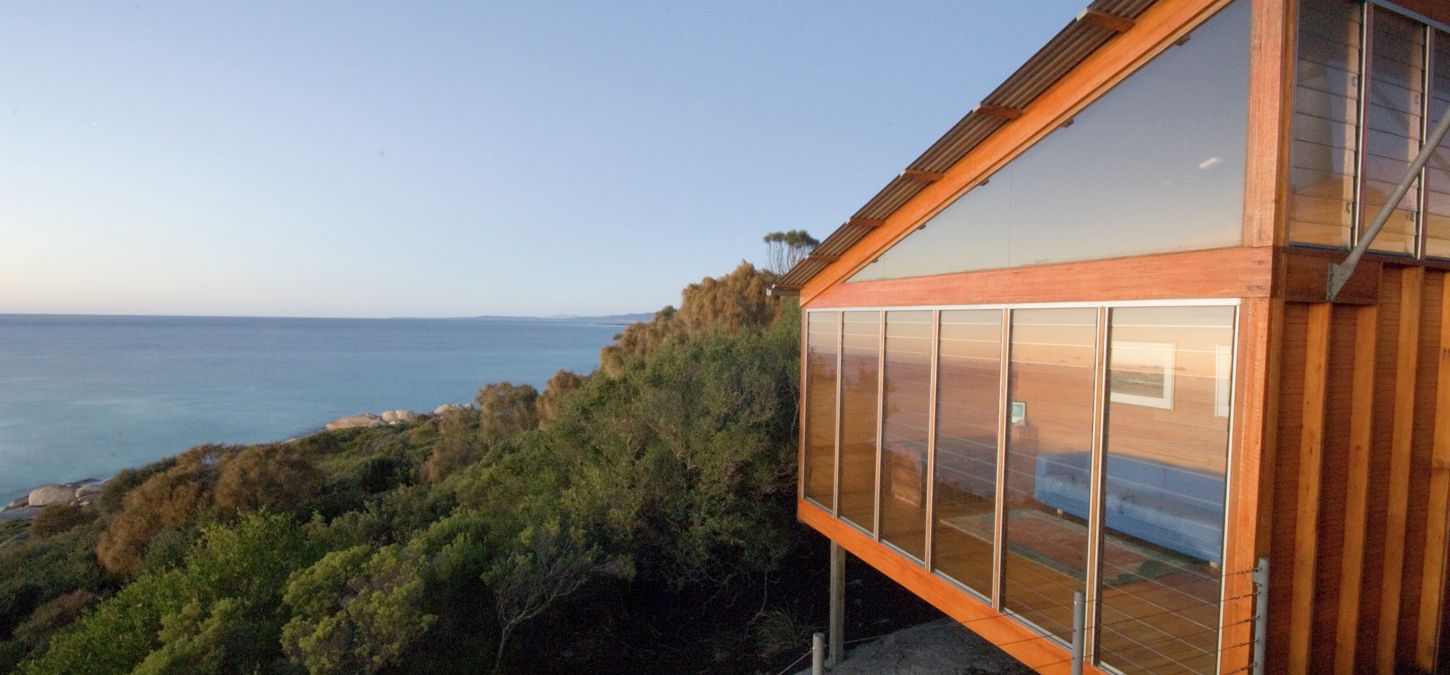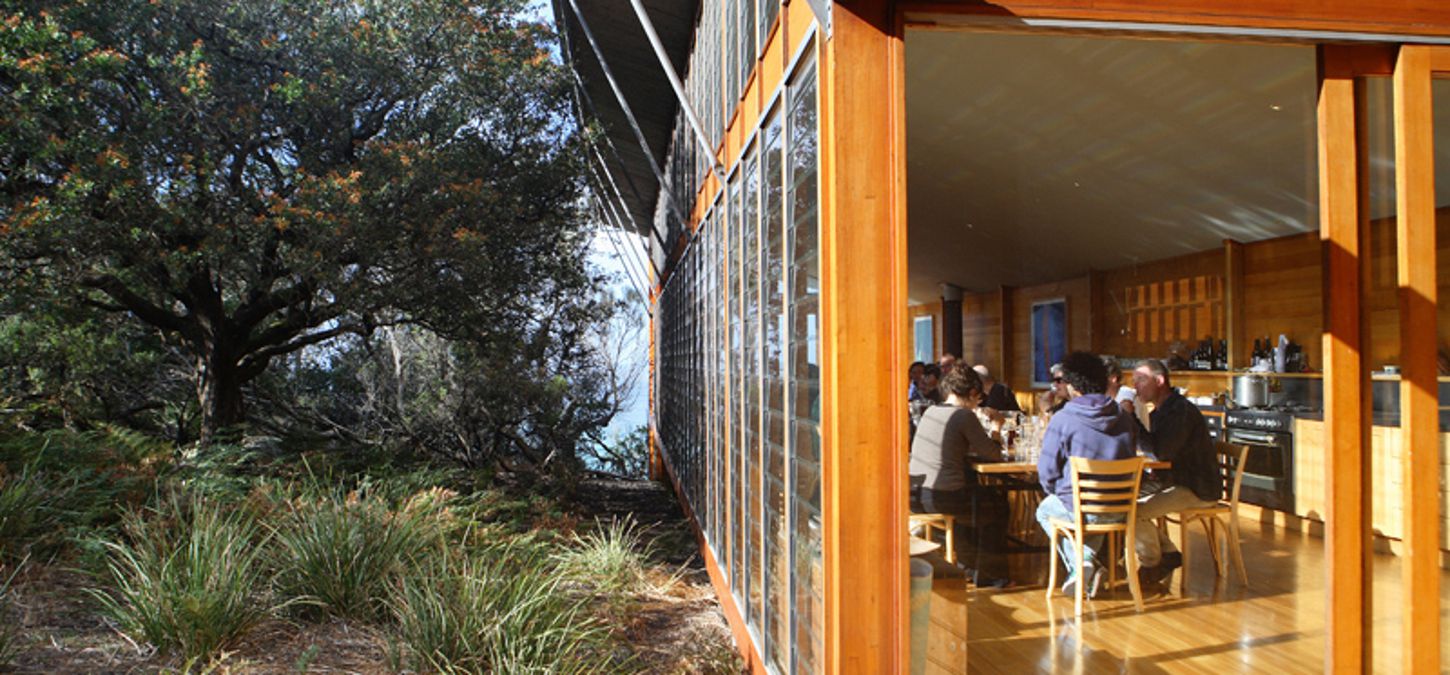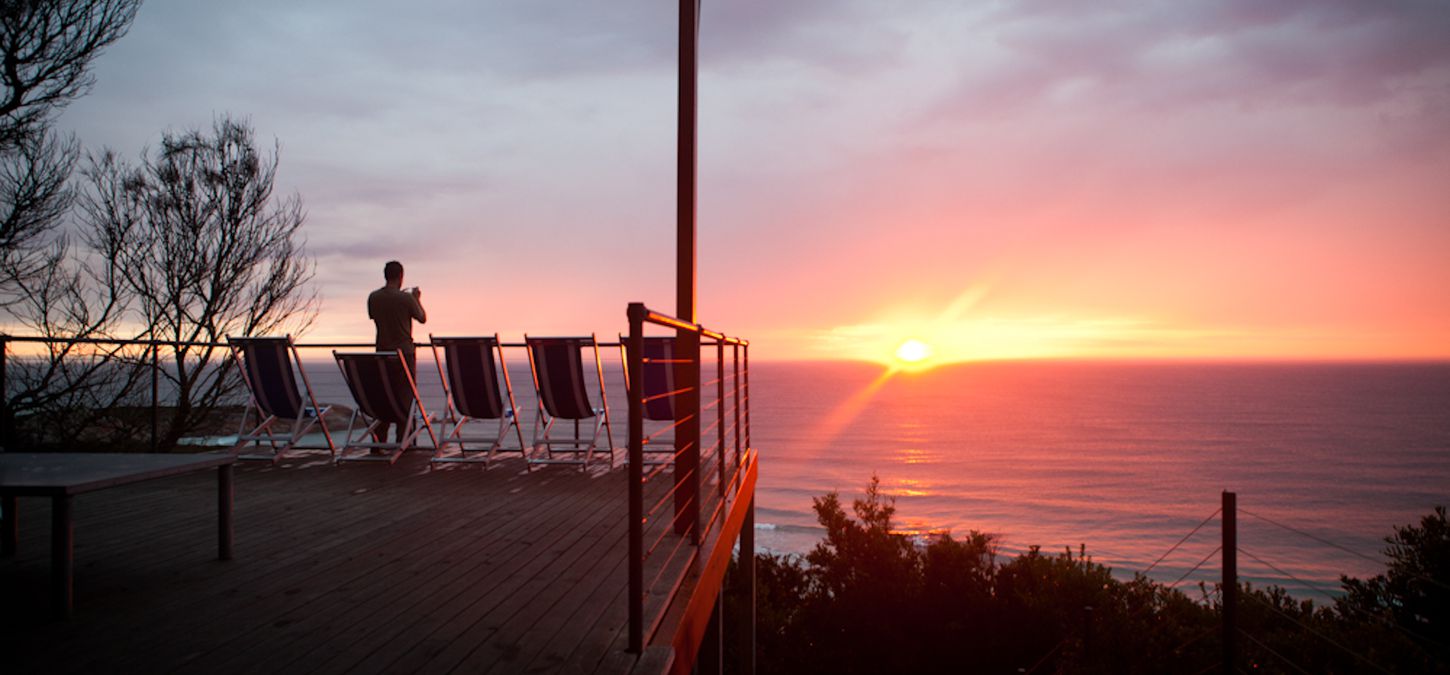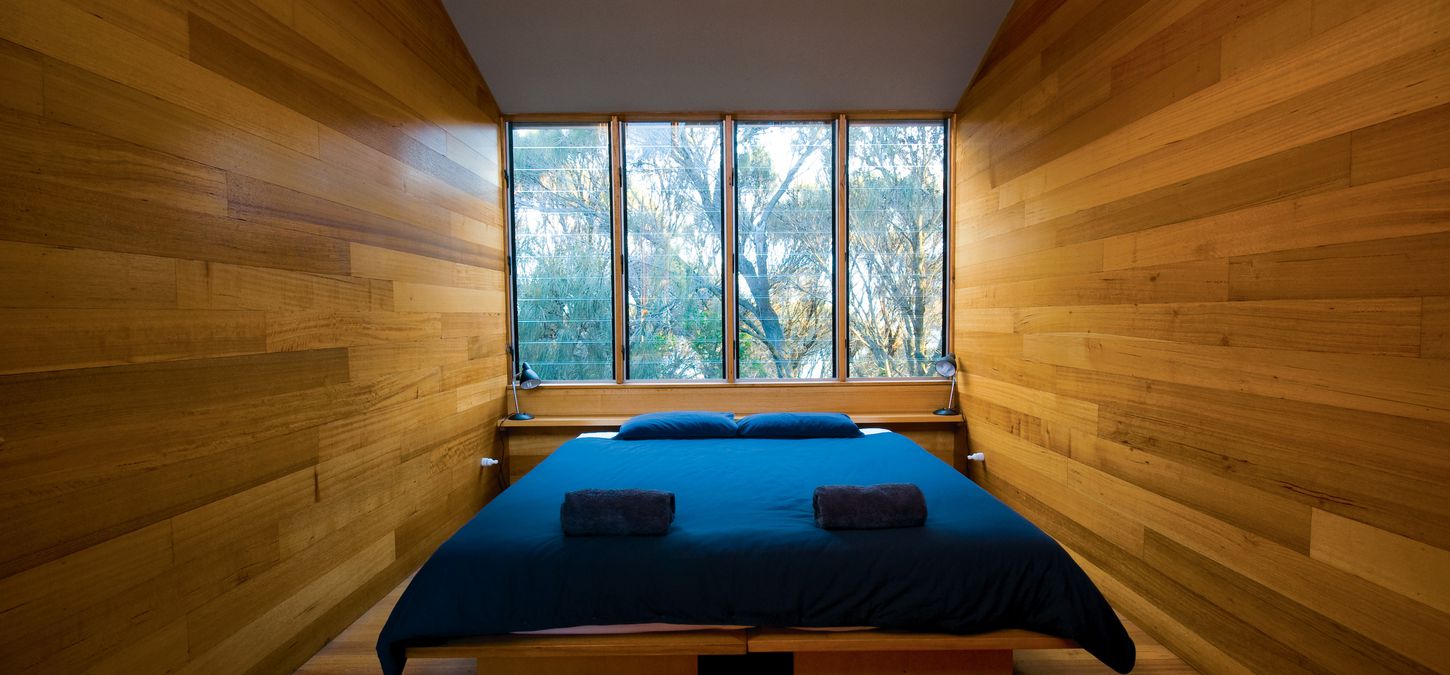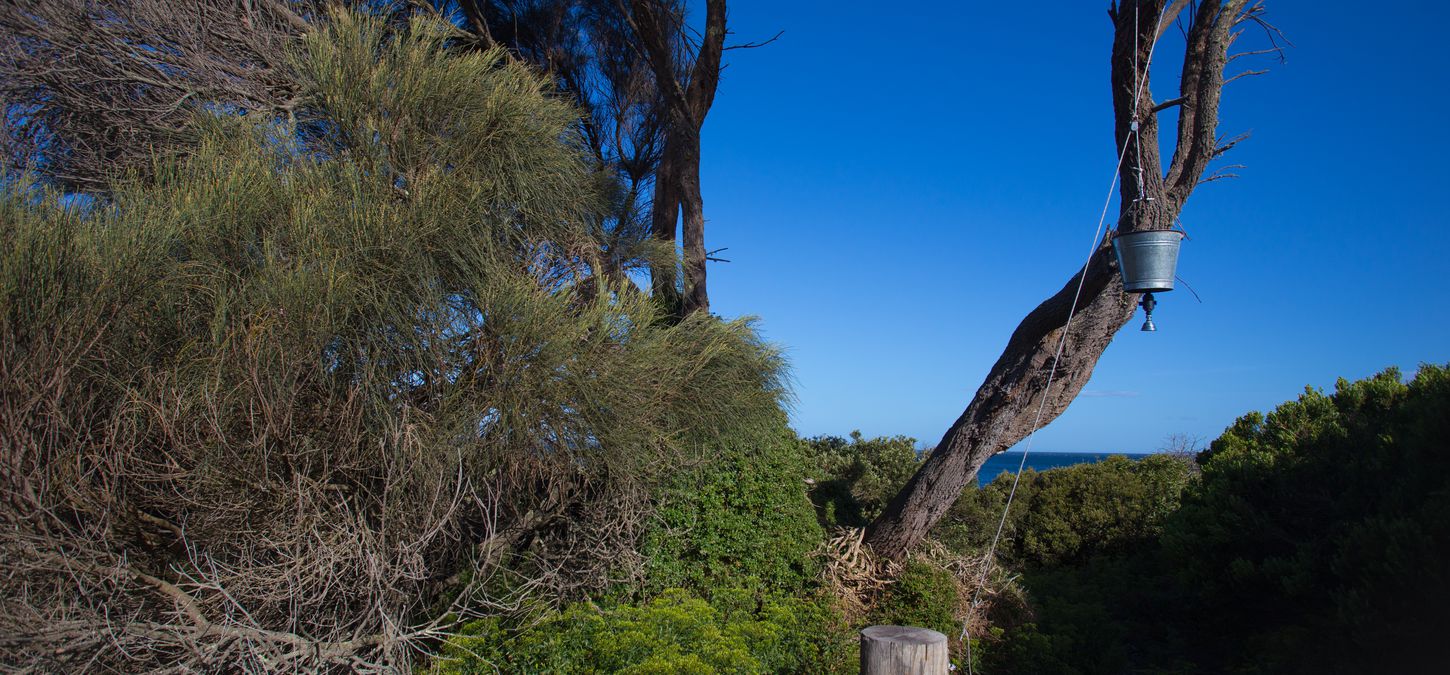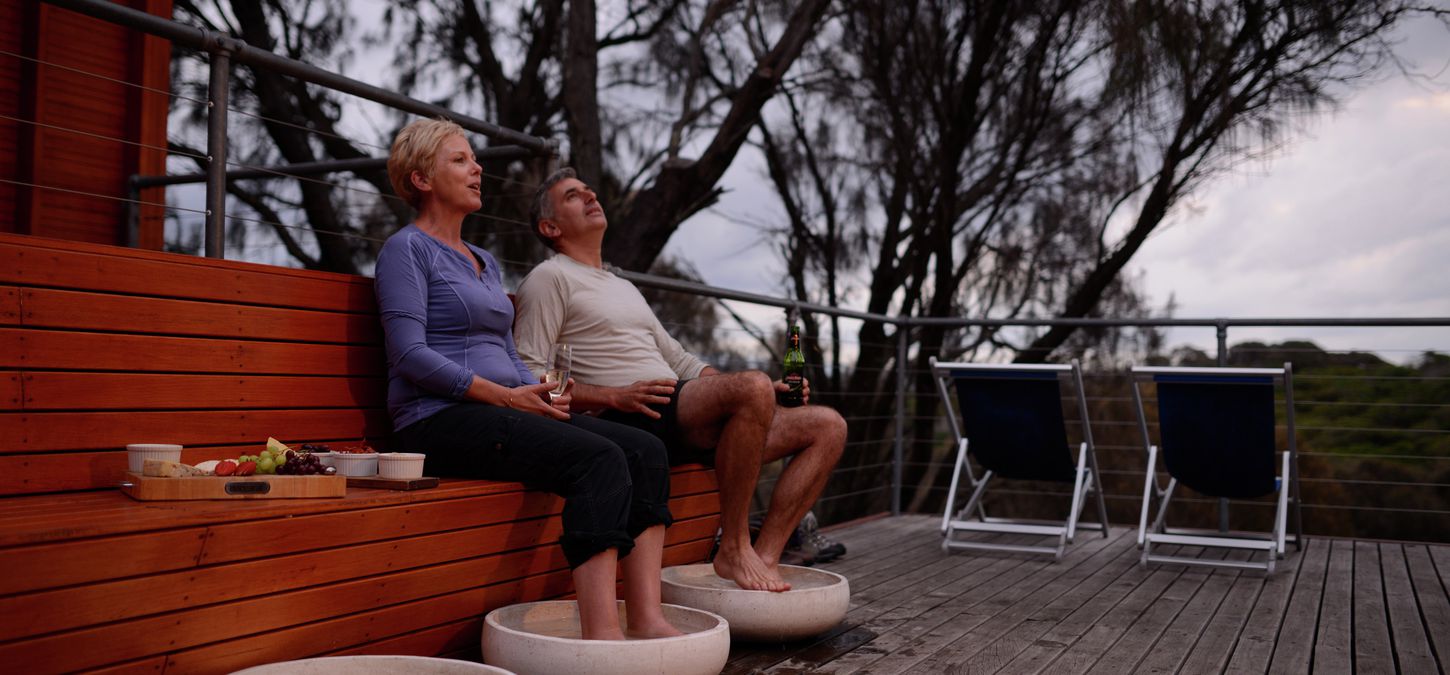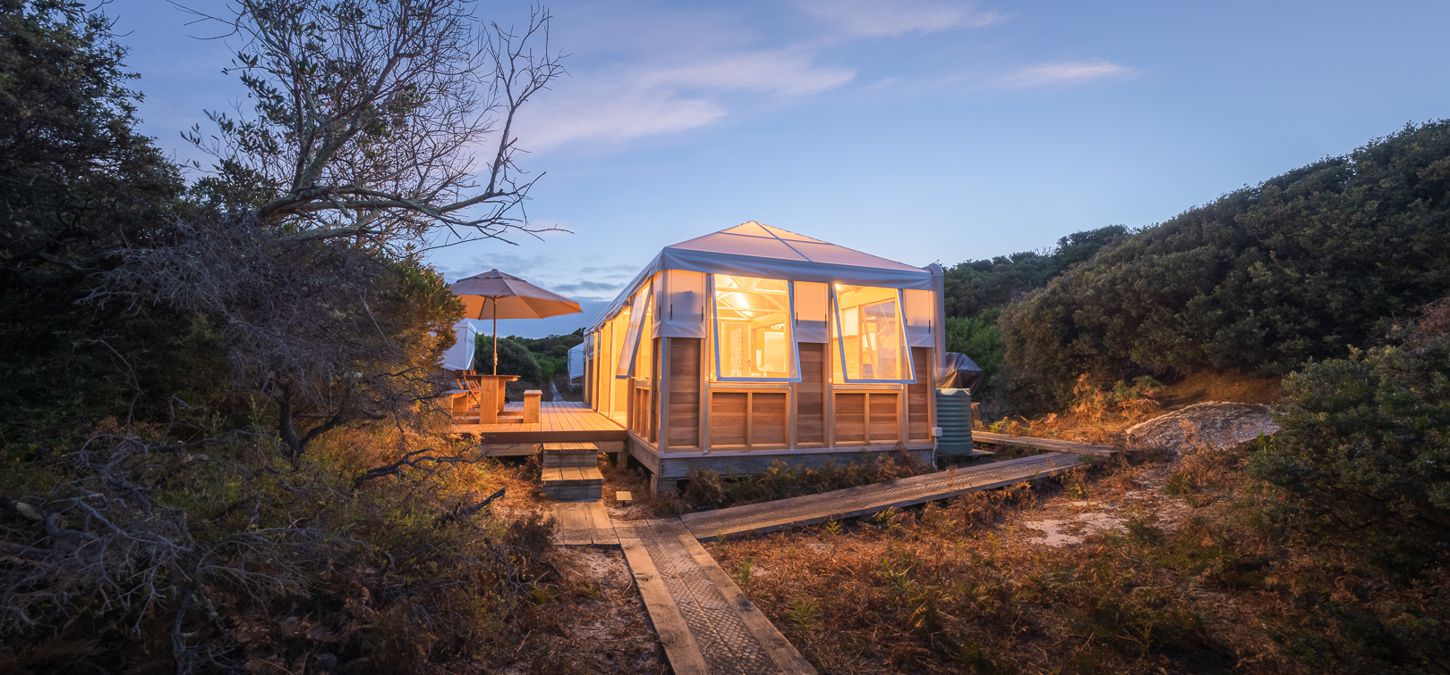 Bay of Fires 'Wildflower' Walk
with James Wood (4-days)
October 27-30, 2022 | Price $2,995 per person including GST
Available by request for private groups. 
Each trip requires a minimum of 8 guests (Twin Share). The maximum is 8.
Minimum numbers must be confirmed 4 months prior to departure.
Bookings
Special Interest Walks - Terms and Conditions 
These are in addition to our standard booking terms and conditions.
All prices are quoted per person in $AUD including GST.
A deposit of $500 per person and the Guest Information Form are due within five days of booking.
The final payment is due 90 days before departure. For reservations made three months or less from the departure date, full payment is due at the time of booking.
Cancellations

more than 90 days from the scheduled departure date, a fee of $350 per person will be charged with the balance payment refunded;
between 90 and 60 days prior to departure, you will be charged 50% of the full trip cost with the balance refunded; or
within 60 days of departure, no refund is available. Bookings are transferable.

Travel and pre and post-trip accommodation expenses are not included.

This walk cannot be booked in conjunction with any other offers and discounts.

All accommodation is twin share. Single supplements are available.
After the minimum number of bookings has been achieved, the trip is guaranteed to depart. If for any reason, the trip cannot go ahead due to restrictions placed upon travel due to Covid-19, guests will be permitted to reschedule their walk to the new date provided for the departure or receive a full refund with no additional fee or rebook a different walk within 24 months. Cancellations by guests for other reasons will incur our standard cancellation fees.
Inclusions
Return transfers between Launceston and the walk base
1 night at Forester Beach Camp and 2 nights at Bay of Fires Lodge twin share (Signature Walk)
All meals and non-alcoholic beverages, plus a limited selection of Tasmanian wines
National Park pass
Use of a backpack and Gore-tex jacket for the duration of the walk
Two qualified guides for the duration of the walk.
Special botany guide James Wood
Need help deciding? Talk to an expert
We're here to help 9am – 5pm Monday to Friday, otherwise, email us anytime and we'll be in touch.