Bay of Fires Lodge Yoga Retreat
with Pure Yoga Tasmania
May 29-June 1, 2022 | Price: $3,595 pp 
Escape to the stunning Bay of Fires with Rebecca Chabot for four days of yoga, tranquillity, connection to nature and the Bay of Fires Lodge.
This four-day, three-night lodge-based experience is an all-inclusive retreat, featuring transport from Launceston, all meals and drinks and accommodation at our award-winning Bay of Fires Lodge. It is a retreat from your busy life designed to help you slow down, awaken your senses and allow the natural beauty of Tasmania to guide you into a new way of being. It is a chance to learn strategies to redesign your life so you live with more joy and less stress and treat yourself to local food and wine. and nourish your mind, body, and soul.
For all enquiries and bookings please contact Tasmanian Walking Company on (03) 6392 2211 or email bookings@taswalkingco.com.au Maximum: nine guests.
*Please pack the gear list for our Long Weekend itinerary as this is a lodge-based retreat
A lodge-based retreat with Pure Yoga Tasmania
Retreat sessions:
Day One: Mindful walking practice and evening journaling
Day two: Early morning meditation, morning and afternoon yoga practices and evening journaling
Day three: Sunrise yoga or meditation, morning and afternoon yoga practice, and evening gathering
Day Four: Early morning yoga practice and final mediation
Please note that the session times are flexible and depend upon time spent walking.
All guests are requested to bring their own yoga mat.
*** Please note that this is a lodge-based itinerary and different to our four day Bay of Fires Lodge Walk. We include a duffle bag for personal belongings to be transferred directly to the Lodge (weighing no more than 5kgs)
Testimonials:
- "Her positivity is contagious and gives me the strength to follow in my new path." - AP
- "Rebecca's yoga practice and teaching practice emanate generosity, kindness, wisdom mindfulness and fierceness." - LP
- "Rebecca has taught me to be the author of my own life and face my fears." - LR
- "Best yoga for all, great advice for beginners, things I hold and use wherever I practice! ALSO a challenge for the more advanced." - EV
Rebecca Chabot and Pure Yoga Tasmania
Born in Mississippi, Rebecca Chabot began studying yoga and meditation in Seattle over 25 years ago. She moved to Tasmania in 2001 and has been dedicated to teaching for 15 years, in both Australia and North America. Rebecca is recognised by the international yoga community as an exceptional instructor who fuses yoga, meditation and philosophy in an accessible and relevant way.
As an ecologist, Rebecca understands the interconnection between the internal and the external, and she inspires students to use the practice as a deep dive inwards to stretch and strengthen not only the body but also the heart and mind. Pure Yoga Tasmania, offers special workshops, online courses and yoga retreats in Australia, Sri Lanka and Indonesia.
"Yoga for me is a way of life. My practice enables me a deeper awareness of my thoughts and emotions, and therefore of my actions. Once we are aware of what's going on inside, we can take the reins and change what needs to be changed in our lives. It's like returning home. "
lululemon Hobart
This Yoga Walk is supported by lululemon Hobart. You can find the latest yoga clothes and advice on which athletic wear is best for hiking by calling the local Hobart the store on (03) 6231 1406. lululemon's Hobart location is found in central Hobart. They'll arrange an order to collect before you walk.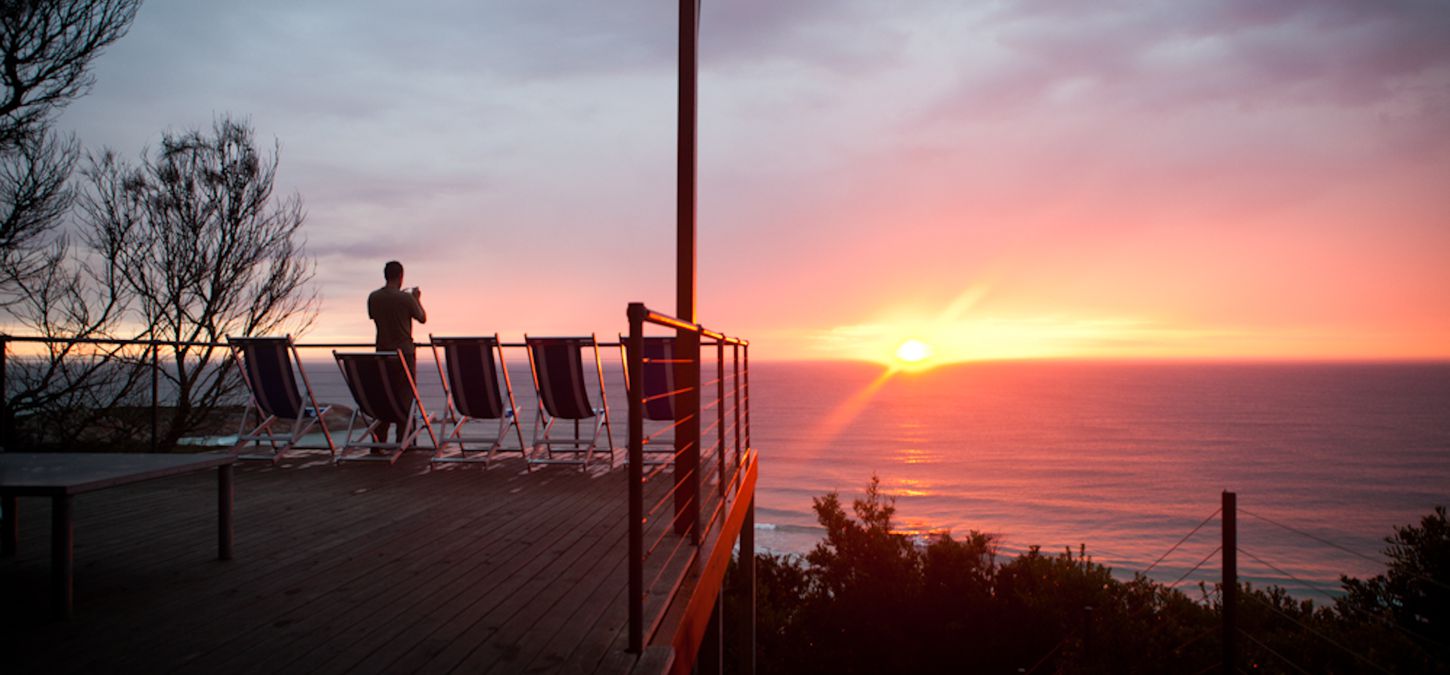 About Our Venue
Set on a hilltop, 40 metres above the pounding of the sea and surrounded by National Park, the Bay of Fires Lodge is the only building on 20km of outstanding coastal wilderness.
Enjoying views up and down the pristine white sandy beaches in an area of great significance to the Aboriginal community, a truly ecologically-aware building has been gently let into the landscape. Two long timber and glass pavilions allow maximum connection to the landscape with minimum impact on the environment: all building materials - Tasmanian hardwood and plantation pine - were lifted in by helicopter or hand carried to the site.
The lodge is autonomous in providing and managing its existence. Here you will experience true communion with nature in accommodation that combines simplicity of design with comfort and warmth. In the magnificent living area with its large timber deck and open fire, you'll enjoy delicious meals prepared with the freshest local produce, accompanied by fine Tasmanian wines. Solar power provides the lighting, while hot showers and comfortable hotel beds add a touch of luxury at the end of each day's activities.
All accommodation at the Lodge is twin or double share, arranged as two king-singles or one king bed. There is a small library which is comfortable and cosy looking out over the ocean. This is a great place to sit back and relax or look through our selection of books and magazines.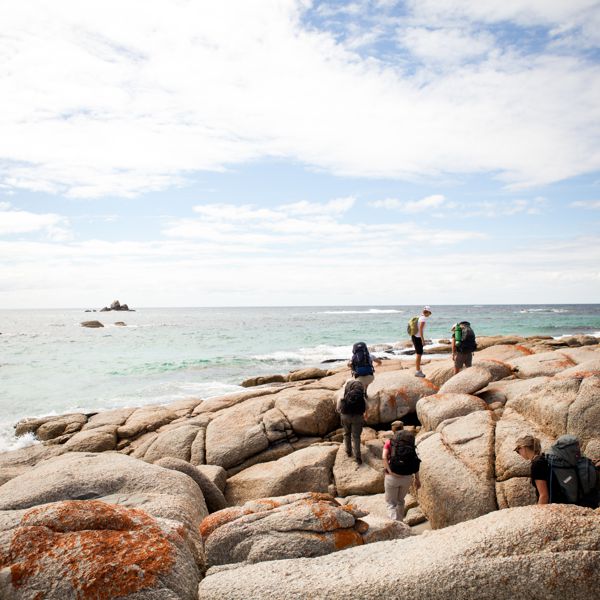 Day 1: Launceston to Mt William National Park
Approximately 4 hours walking
After our morning journey from Launceston, we arrive at the Bay of Fires, to be greeted by the azure blue waters, white sandy beaches and iconic orange lichen-covered granite boulders.  Our lunch spot today is nestled in the dunes near Eddystone Point Lighthouse. We'll have time to explore the lighthouse and its long-standing story before it's time to get our walking boots sandy as we trek far-stretching beaches that lead to the celebrated Bay of Fires Lodge.
Afternoon tea will be waiting. Come evening, venture into the library or have your hosts deliver a cold drop while you dip toes into a foot spa on the back deck. Dinner is a Tasmanian long-table affair, featuring produce from the island matched with fine local beer and wine.
Workshop elements:
mindful walking practice
After dinner discussion and evening journalling
Day 2: Morning and afternoon workshop 
Today is a mix of time enjoying the lodge and workshop sessions with Rebecca.
Rise early to the native birds accompanying the dawn. After an early morning yoga practice enjoy a hot-cooked breakfast and freshly brewed coffee. If it's a sunny morning, breakfast on the deck can reward you with whale spotting and dolphins surfing the waves.
In the morning there is time for a walk nearby with our naturalist guide. You can choose to fish, snorkelling in the marine nursery, exploring shell coves or enjoying the lodge surrounds.
After lunch, the afternoon is devoted to a yoga workshop with Rebecca.
After dinner is when the native wildlife wander out - keep an eye out for wombats, wallabies, Forester kangaroos, possums or even a Tasmanian devil. Don't forget to look up! The night sky from this pristine coastline is an awesome spectacle.
Workshop elements
Early morning: meditation and journaling 

Post-breakfast: Building heat with vinyasa yoga (beginner friendly)

Late afternoon: Going deep with afternoon Yin yoga (beginner friendly) 

After dinner: Evening discussion and meditation
Day 3: workshop and walks in nature
Today is another day of workshop sessions with Rebecca that allow for deeper connections and practice.
Rise early to the native birds accompanying the dawn. After an early morning yoga practice, enjoy a hot breakfast and freshly brewed coffee.  The day is devoted to options that allow you to deepen your practice or indulge in moments of solitude and quiet communing with this pristine environment. There is time once more for a walk nearby with our naturalist guide. 
The evening provides time for sitting around the outdoor fire, enjoying the company of your group, dinner and evening journaling.
Workshop elements
Early morning:

Optional sunrise sun salutations on the deck

Morning meditation and journaling

Post-breakfast: Building heat with vinyasa yoga (beginner friendly)

Late afternoon: Going deep with afternoon Yin yoga (beginner friendly) 

After dinner: Evening campfire gathering
Day 4: Return to Launceston rejuvenated
Approximately 1 hour walking
Following a leisurely breakfast at the lodge, there's plenty of time for a morning swim or walk and a final yoga practice before we depart the lodge. Unlike our other walking, today we venture through eucalypt forests and coastal heathland. We'll enjoy a forest lunch to the sound of native birds, including the endemic green rosella.
Upon our return to Entally Lodge there will be time to raise a glass to the four wonderful days spent together.
Workshop elements
Early morning: yoga

Post-breakfast: final meditation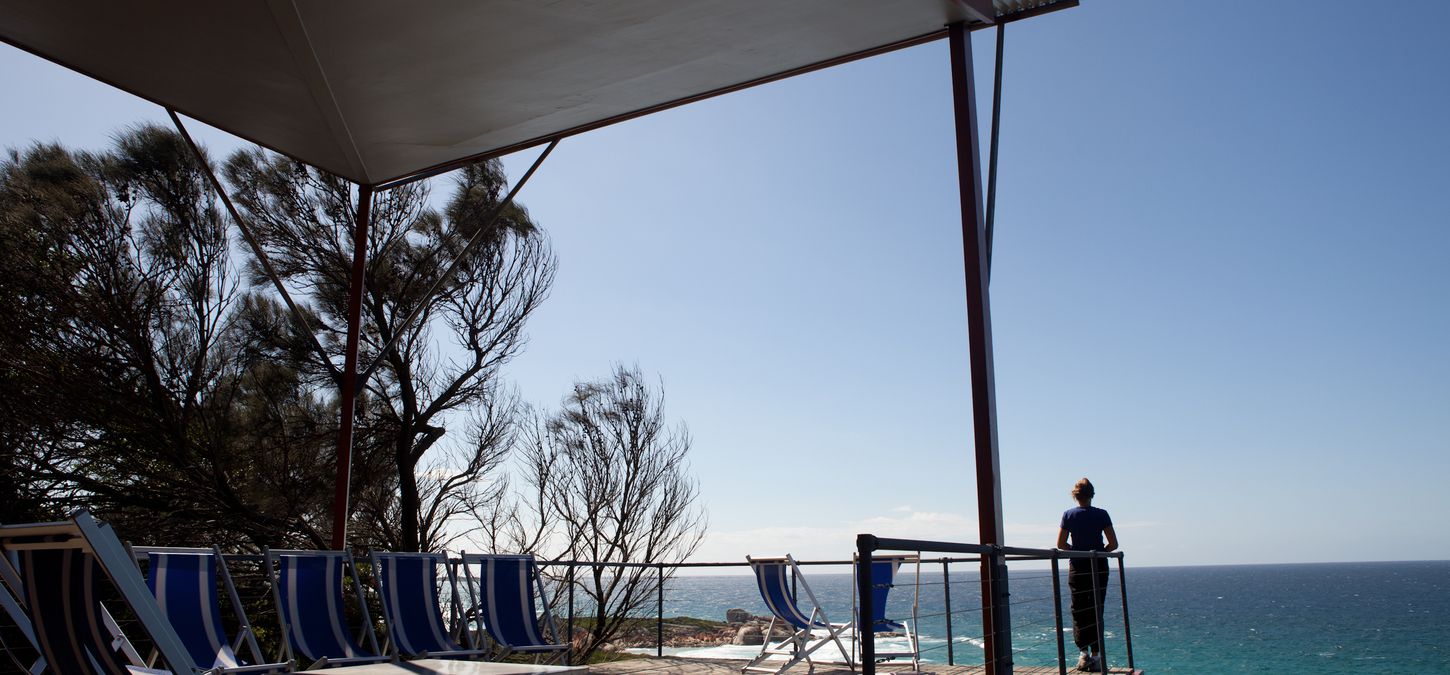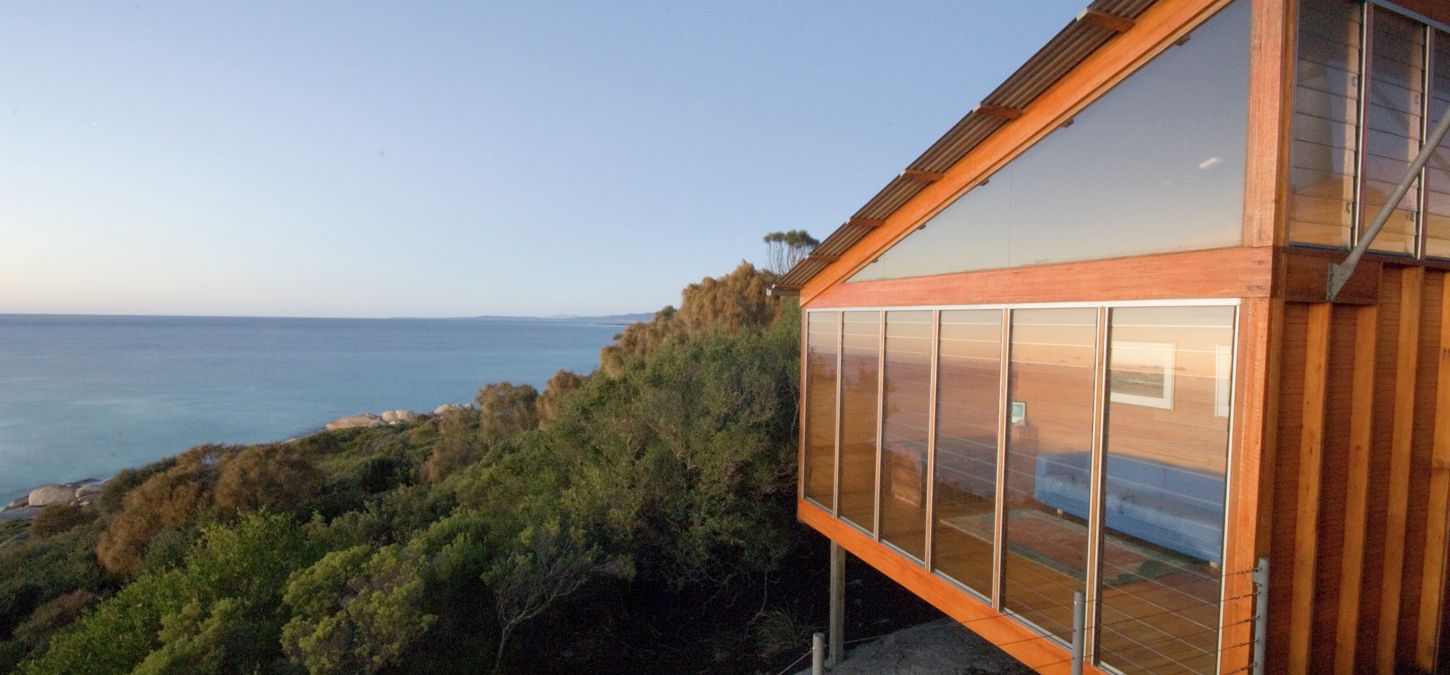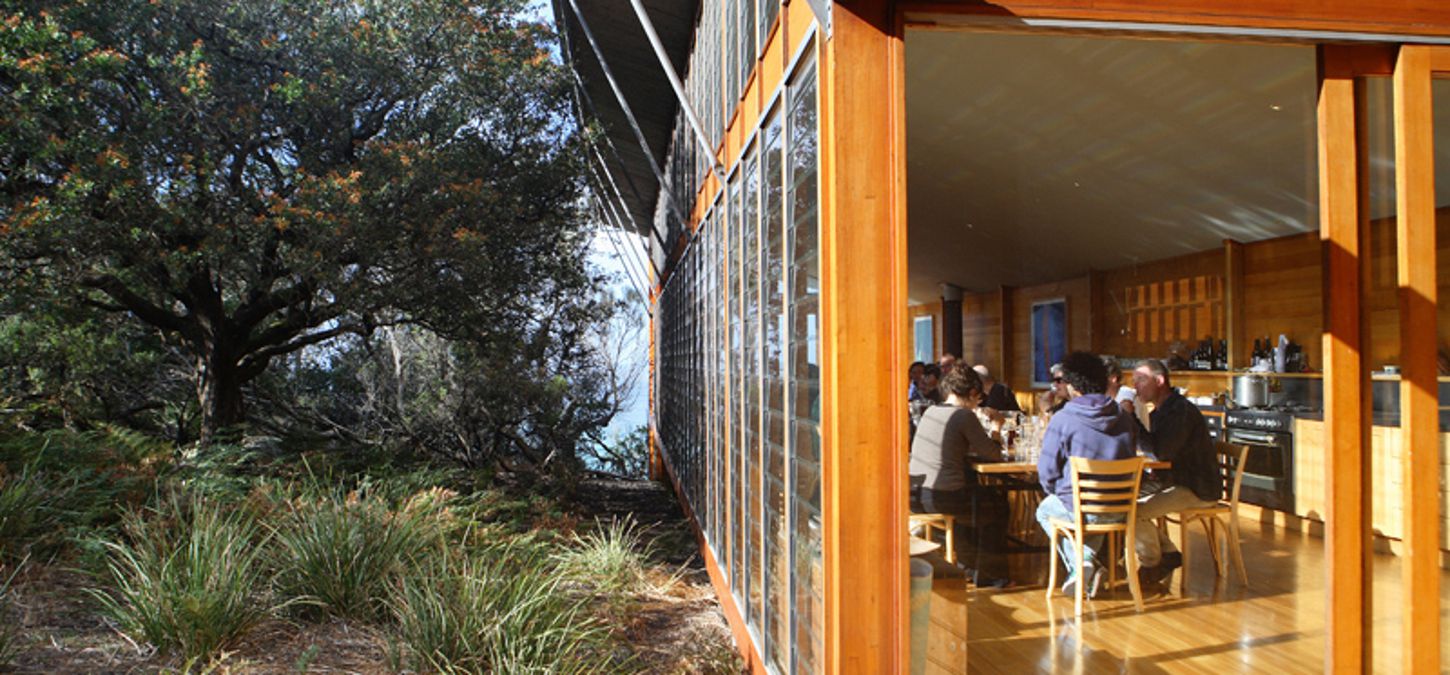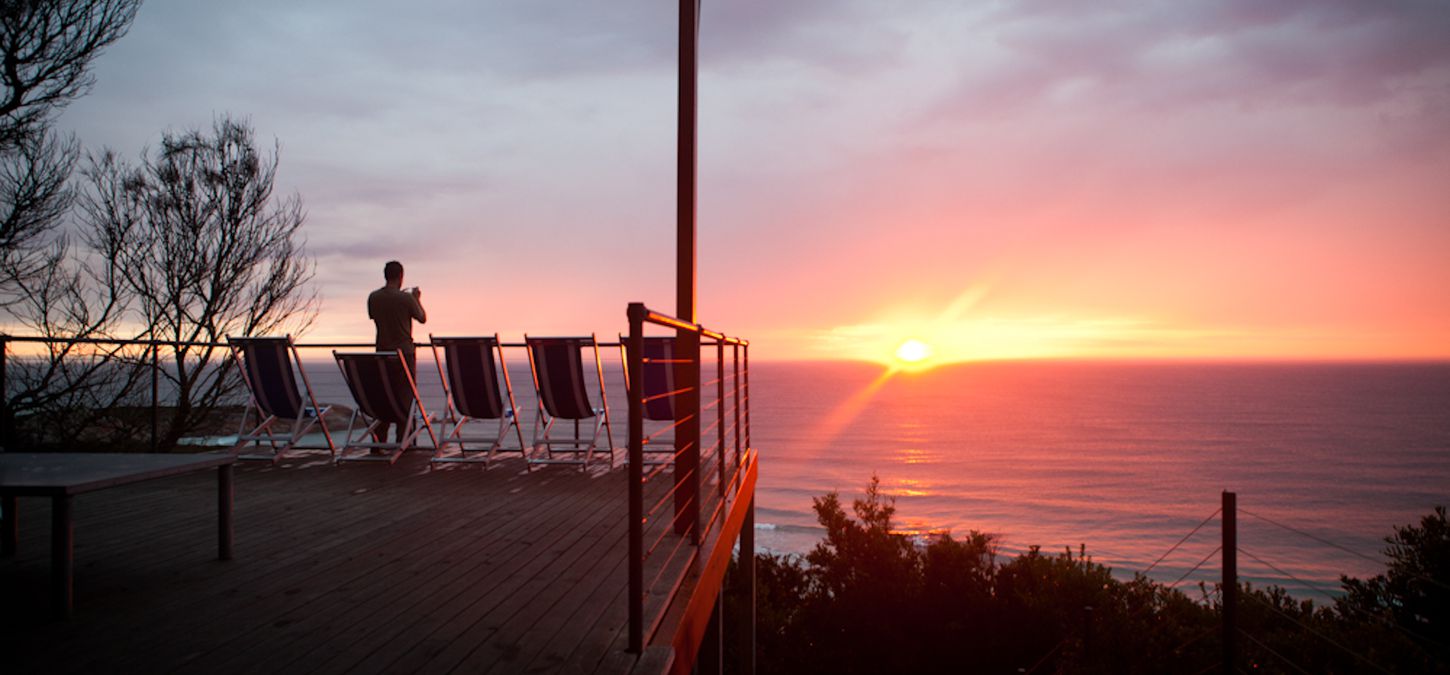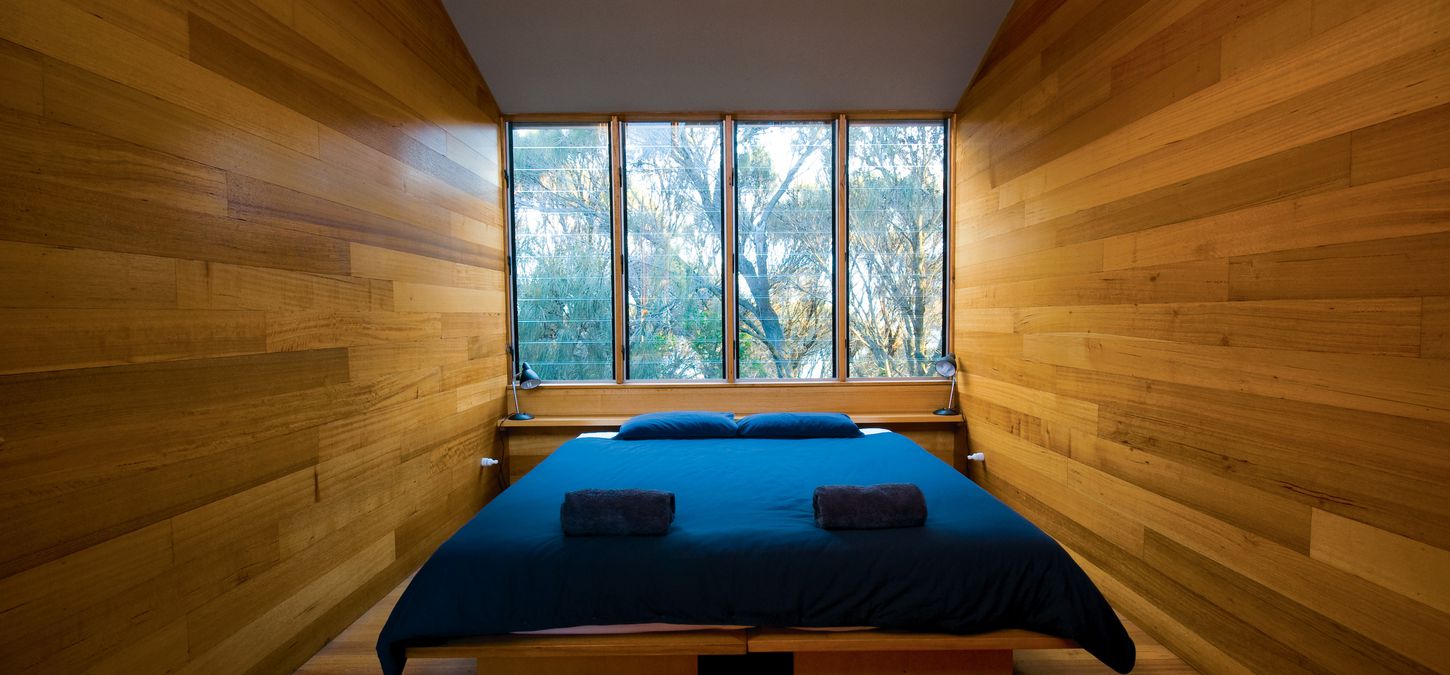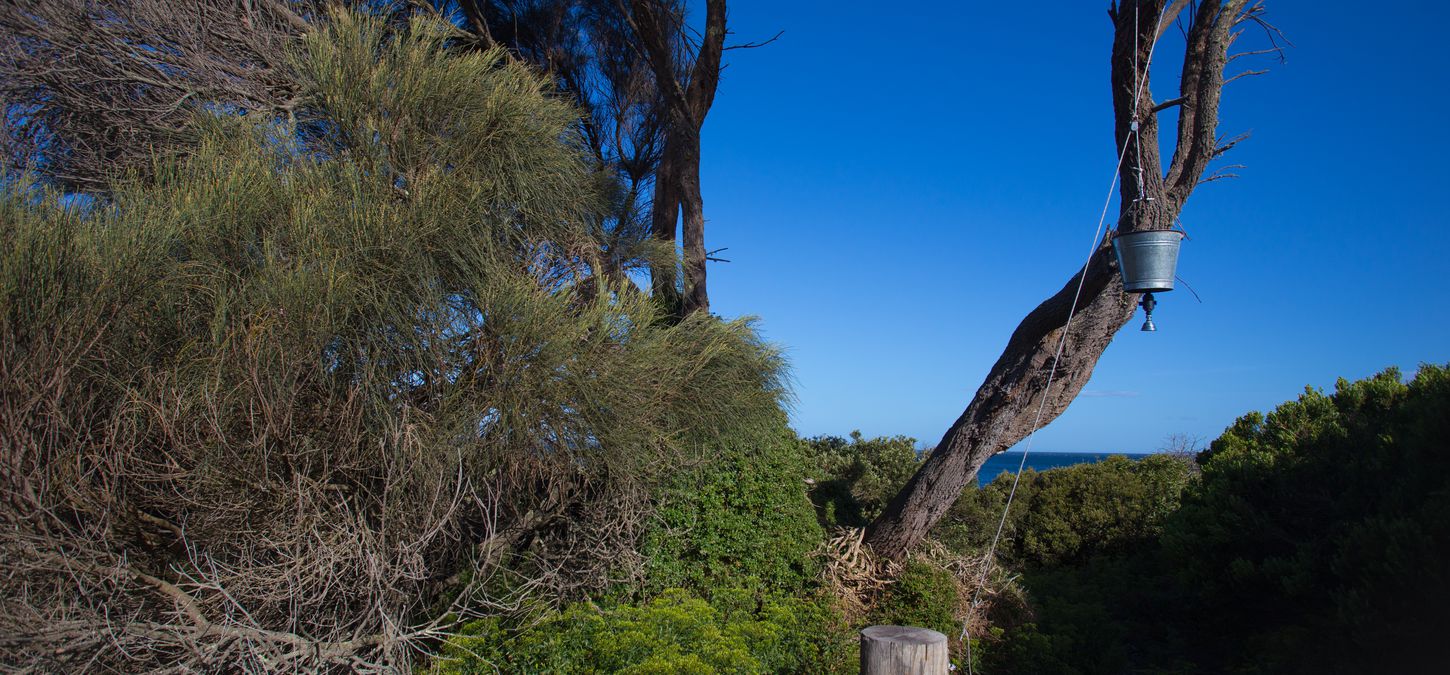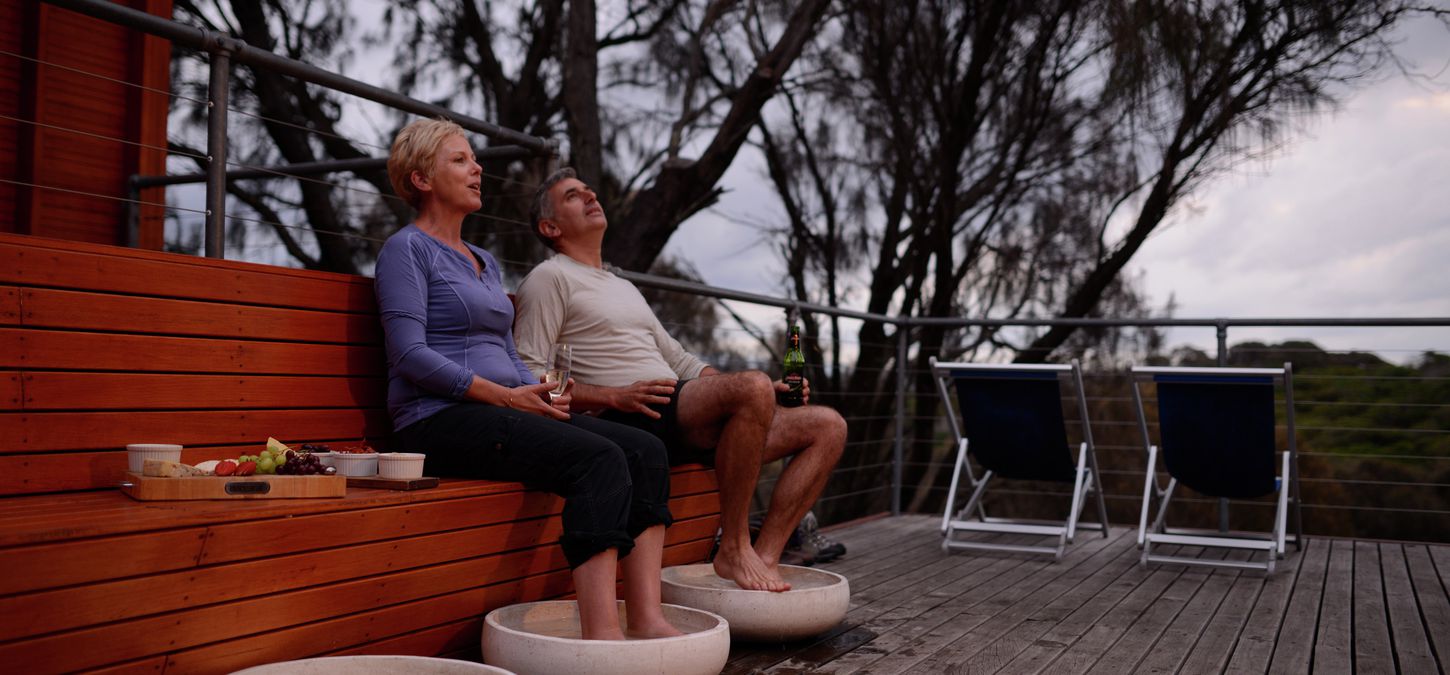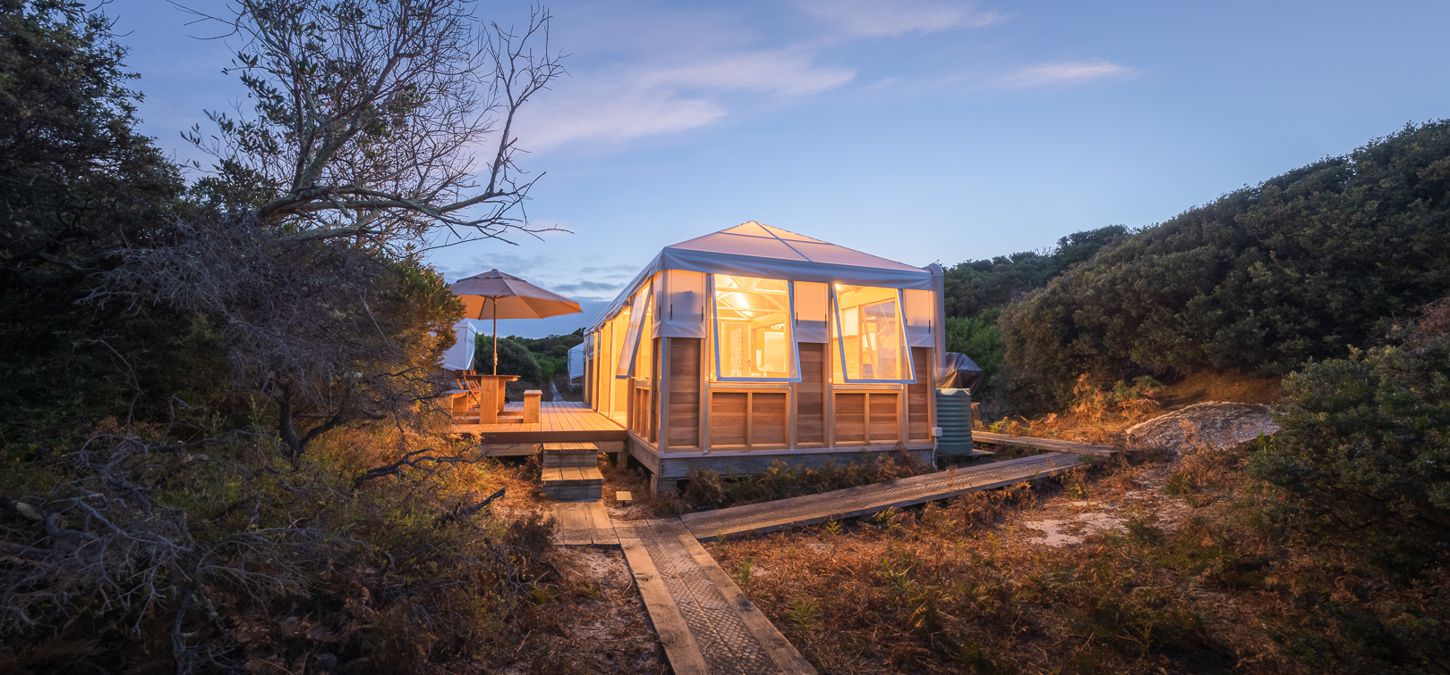 Bay of Fires Lodge Retreat with Pure Yoga Tasmania
4 Day Guided Retreat 
Maximum guests - 9
Price per person for departures (inc GST), twin share
| | |
| --- | --- |
| May 29-June 1, 2022 | From $3,595 |
Bookings
Special Interest Walks - Terms and Conditions 
All prices are quoted per person in $AUD including GST
A deposit of $500 per person and the Guest Information Form are due within five days of booking
The final payment is due 90 days before departure. For reservations made three months or less from the departure date, full payment is due at the time of booking.
Cancellations

more than 90 days from the scheduled departure date, a fee of $350 per person will be charged with the balance payment refunded;
between 90 and 60 days prior to departure, you will be charged 50% of the full trip cost with the balance refunded; or
within 60 days of departure, no refund is available. Bookings are transferable.

Travel and pre and post-trip accommodation expenses are not included.

This walk cannot be booked in conjunction with any other offers and discounts.
Please view our standard booking terms and conditions 
After the minimum number of bookings has been achieved, the trip is guaranteed to depart.  If for any reason, the trip cannot go ahead due to restrictions placed upon travel due to Covid-19,  guests will be permitted to reschedule their walk to the new date provided for the departure or receive a full refund with no additional fee or rebook a different Walk within 24 months. Cancellations by guests for other reasons will incur our standard cancellation fees.
Inclusions
Duffle bag for personal belongings to be transferred directly to the Lodge (weighing no more than 5kgs)
Return transfers between Launceston and the walk base
3 nights at Bay of Fires Lodge twin share 
All meals and non-alcoholic beverages, plus a limited selection of Tasmanian wines
National Park pass
Use of a backpack and Gore-tex jacket for the duration of the walk
Optional kayaking day
Two qualified guides for the duration of the walk.
Additional information
Have a burning question?  Check out our

 

 

FAQ page, and if you need further help please don't hesitate to

 

contact our friendly reservations team
Ready to start planning your next adventure and want to know what to bring.

 

Check out our detailed gear list, including details on what's provided. If your unsure about anything on the gear list please call us or talk to you local outdoor adventure store.
All guests are requested to bring their own yoga mat.
Need help deciding? Talk to an expert
We're here to help 9am – 5pm Monday to Friday, otherwise, email us anytime and we'll be in touch.