Bruny Island Trail Running Workshop
Available by request | From $2,495 per person 
We are partnering with Find Your Feet Tours to offer an all-inclusive three-day trail running adventure workshop on Bruny Island.
Depart from Tasmania's capital Hobart to Bruny Island by private boat, to explore the best of Bruny Island's celebrated and hidden trails.  Improve how you prepare, run and recover. Stay at a remote luxury camp, relax and enjoy exquisite meals featuring the island's famed produce.
On our trail runs, you'll venture out with lightweight trail running vest packs and to "be wilder, play wilder and perform wilder". Your running guides will deliver a plethora of tips and tricks to help you with your trail running.  This trail run will provide a special opportunity to experience and connect with nature and the indelible landscape of Bruny Island. 
Quick facts
Tour Duration: Two nights & three days
Departs and returns: Find Your Feet, 

107 Elizabeth St, Hobart TAS 7000

Group Size - Maximum: nine guests
Guides and hosts: Two Find Your Feet running guides, Bruny Island Long Weekend skipper, driver and host.
Includes: Accommodation, meals, beer and wine and all transport
RUN DETAILS
Run Duration: The total distance to be covered over the 3 days of this tour is up to 47 km. 
Technical Difficulty: Easy to moderate (trail experience required)
Terrain: Coastal to steeper hill slopes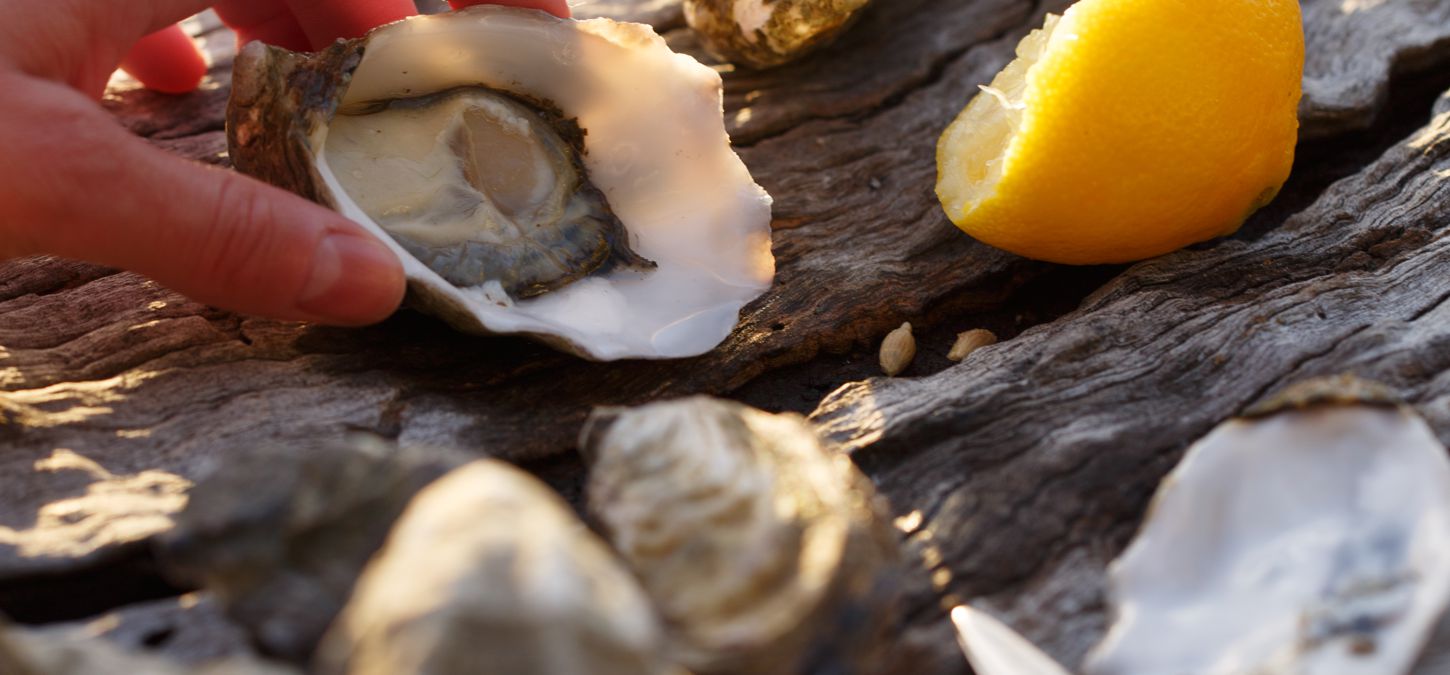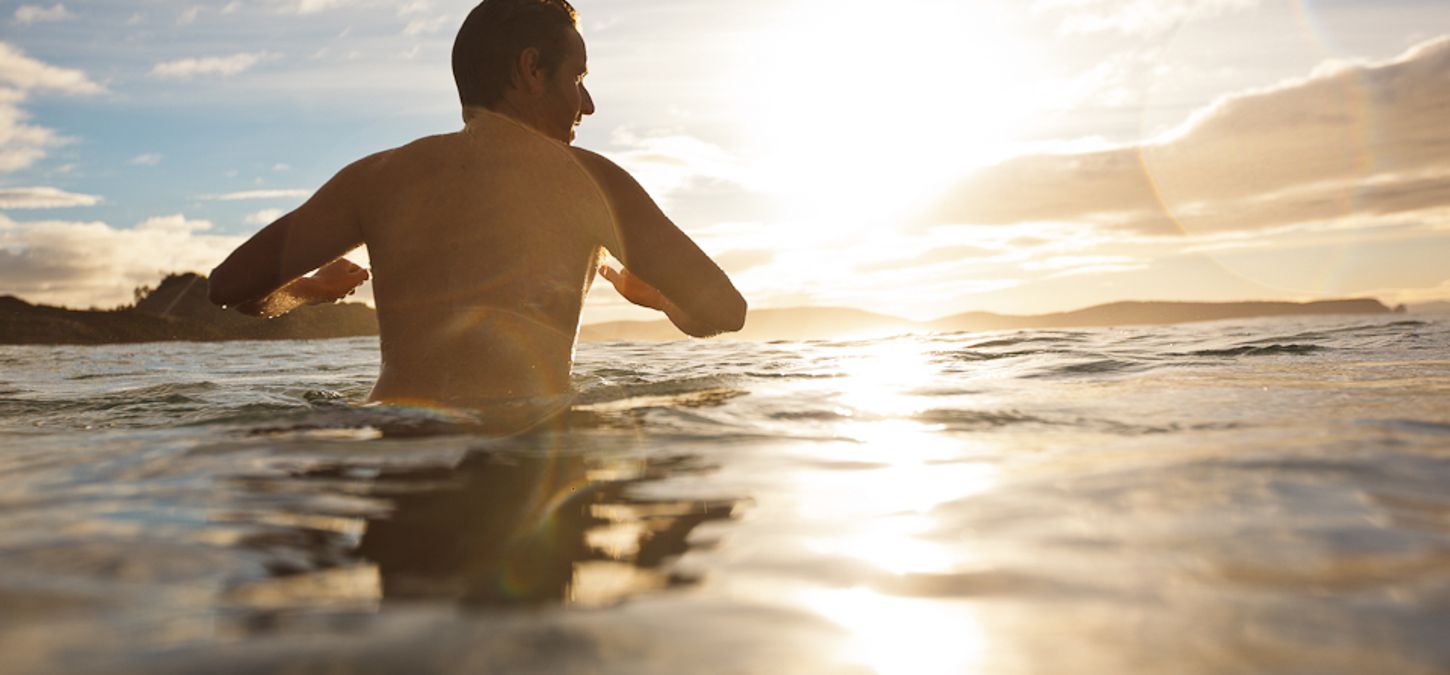 Introducing your Find Your Feet Trail Running Guides and Ethos
Find Your Feet Tours were established in Tasmania in 2014 by World Champion athlete, author of the Trail Running Guidebook and award-winning businesswoman, Hanny Allston & her husband, Graham Hammond. Over the last six years the couple's Find Your Feet enterprise has grown to include international & domestic trail running tours, an online outdoor equipment & apparel outlet, two Tasmanian retail stores, and trail running coaching. However, the heart and soul of Find Your Feet is the trail running tours led by an expert panel of guides and coaches, including: Hanny & Graham themselves; past-professional runner and elite trail running coach, Majell Backhausen; and professional Swiss mountain guide & experienced trail runner, Urs Grueter. Under this experience, Find Your Feet can craft their trips to suit all participants and their trail running ability.
Over the duration of our time on the trails you will have access to our expert guides and coaches who always facilitate an environment of education and learning for all elements of trail running including gear and equipment, nutrition, adventure and race planning and running techniques tips and tricks that will have you dancing and thriving on the trails. 
When you embark on a Find Your Feet Tour in partnership with the Australian Walking Company, you embark on a holiday too! Culture, cuisine, comfort and coaching are priorities for us all. Therefore, after each running mission, kick back with a sense of heightened satisfaction to unwind amongst your surroundings, enjoy the local cuisine, share stories with your new trail running friends and learn the art of being, playing & performing wilder on the trails. This tour is one not to be missed!
* Find Your Feet Tours are a holiday involving trail running. Their guides will craft each days' runs to meet your individual needs and en route will frequently stop to soak up the ambience and to take plenty of photos. Therefore, running distances noted in this itinerary can vary to differentiate between guest abilities and make your Find Your Feet Tour a rich experience.
Introducing Majell Backhausen
Majell Backhausen is an inspiring coach whose mission is to work together to develop and improve your physical, mental and heart strength, to eliminate personal doubt and excuses and increase confidence in the face of new challenges as a human and endurance athlete.
Majell is dedicated to environmental and social issues, lives with a conscience, rides and walks and has run in amazing places and races around the world.
He's fantastic and we're thrilled he'll be coaching on the Bruny Island Trail Running Workshop.
Discover more about Majell here: http://www.majellbackhausen.com/
Bruny Island Long Weekend (3-days)
On the edge of the Southern Ocean lies Bruny Island. It's a place of bountiful produce, rare wildlife, rainforest and windswept beaches.  A "Long Weekend" on Bruny Island captures and epitomises the Tasmanian experience. 
This luxury three-day escape takes you from Tasmania's capital via private boat to Bruny Island. A maximum of 9 guests are treated to coastal trails, produce direct from the source, luxury camping and exquisite meals. What makes the trip so special is access to Bruny's lesser-known gems.   After traversing headlands where the next stop is Antarctica, visit a local oyster farm and shuck an oyster as pristine waters swirl about your ankles. Finally, retreat back to camp, built completely off-the-grid, with luxury in mind. Crisp sheets on king-sized beds and an outdoor shower framed by towering Eucalypts await. 
Brimming with activity, this weekend is delivered in a relaxed style that will leave you feeling restored in a way only Bruny can.
Pre-trip
When you enquire about availability via 
email
 with Find Your Feet Tours you will be asked to complete a Running Screening Form. After it has been confirmed that you meet the desired standards, you can confirm the booking and make payment. You are most welcome to contact Find Your Feet Tours with any questions: 
tours@findyourfeet.com.au
 or call 0405 149 646
All guests are required to bring a small amount of mandatory gear. See gear list
here
.
All Find Your Feet tour guests receive a 20% discount at Find Your Feet. To make your life as easy as possible, they have put together their favourite items in one toe-tingling
collection
. Every item in this collection will meet all your mandatory gear requirements for this tour and any other events or races you may be participating in. Please visit them instore or online and enter the discount code:
WildTours
ITINERARY
Day Zero: Hobart
On arrival into Hobart Airport, please make your way to your selected accommodation in Hobart and settle in. Whilst this accommodation IS NOT included in your tour, it is important for you to arrive this day so that we can meet at 6:30 am sharp on Day 1 at Find Your Feet. If you arrive before 5 pm, feel free to drop in and see us at 107 Elizabeth Street, Hobart. So, rest up and get ready for the trip to begin tomorrow! Please mention "Tasmanian Walking Company" for special offers at The Old Woolstore Apartment Hotel, The Henry Jones Art Hotel and MACq01.
Day One:
Cape Queen Elizabeth and Mt Mangana
Distance: up to 12km + 4 km
Meet at Find Your Feet @ 107 Elizabeth Street, Hobart at 6:30 am to be introduced to your guides and the group. We pick up from The Henry Jones Art Hotel at 6 am and Old Woolstore at 6:15.
We drive to Daci and Daci cafe on the Hobart waterfront, where we will meet our Bruny Island Long Weekend guide. It's a short walk to the pier where we step aboard our private boat and cruise down the Derwent River to Bruny Island. From Dennes Point on the northern tip of Bruny Island, we'll travel by van to the trailhead. 
Today our goal is to run to a spectacular cape on the east coast of Bruny Island. After a flat beginning, our run will skirt around lagoons to stunning secluded beaches, unique rock formations, dunes and trails weaving through coastal heath to expansive ocean views. There are opportunities to swim at Miles beach and Cape Queen Elizabeth.
On returning from our run we will wade out into the crystal clear waters of Great Bay to learn how the famous Bruny Island oysters are farmed and shuck them straight out of the water. It's the perfect way to cool down after a run and source a local accompaniment to our alfresco picnic.
Afternoon Workshop: Trail Running training, technique and recovery
There is time in the late afternoon for a walk through the ancient Gondwanan rainforest to the highest point of Bruny Island, Mt Mangana (4km, 2 hrs).
Retreat then to our forest-hugged camp, built completely off-the-grid, with luxury in mind. Crisp sheets on king-sized beds and an outdoor shower framed by towering Eucalypts await. After a hot shower, join us in the dining house for a drink and to share stories of the day's adventures as the guides busy themselves preparing your dinner sourced from either on the island or in the waters surrounding it.
Day Two: East Cloudy Head
Distance: 14 + 4 km
Day two might begin with a gentle thumping past your tent. While the inquisitive wallaby isn't your wake up call, his visit, or the promise of warm croissants might lure you from your crisp sheets to reunite with us at the rustic wooden dining table once more.
Today's run is East Cloudy Head for views of Tasmania's far south and the wild Southern Ocean. The 14km journey begins by running the length of Cloudy Bay Beach. Windswept and beautiful, the trail then leads us into coastal heath and up toward spectacular views of Bruny Island's rugged south coast.
Our recovery swim is in the fresh waters of Cloudy Bay, framed by imposing cliffs and surf coast that sweeps around to the Bruny Island lighthouse.
Afternoon workshop: gear and equipment
Upon return to our camp, you can take some time to yourself, explore our 100-acre property and try to spot some of Bruny Island's 150 species of birds (including all 12 Tasmanian endemics). An optional afternoon recovery walk is to Adventure Bay, Grass Point and Fluted Cape, a 4km trail that leads to beautiful clifftop views.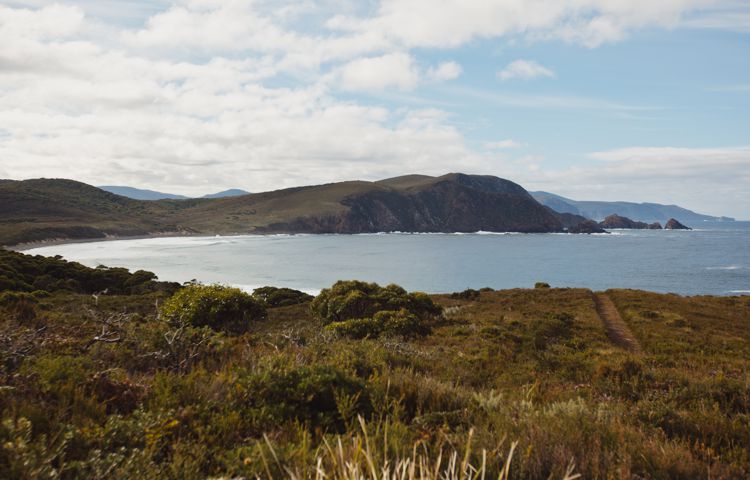 Day Three: Labilladiere Peninsula

Up to 18km
We're up early for a simple breakfast and to make our way to the lighthouse on the southern tip of Bruny Island for morning skies and coffee.
The Labilladiere Peninsula is a beautiful and gentle trail that loops around a quiet corner of a remote part of the world offering coastal and mountain views as your frequent companion. You will run through dry sclerophyll forests, along a sandy beach teeming with birdlife, visit secluded coves, rocky beaches and dense forests before emerging to gather again at the lighthouse.
After our run, we head back to camp to shower, pack up and head to our final destination to finish our long weekend in style. Ray Jones at The Jetty Café's deck will serve a multi-course lunch of Bruny Island produce as we await the arrival of our private boat on the beach below. There will be time to explore the gallery showcasing some of Bruny's 60+ artists. The return boat trip to Hobart offers a scenic farewell to your adventure.
Afternoon discussions: nutrition and hydration
An Island Sanctuary 
Our groups have exclusive use of our completely off-grid private accommodation, nestled in amongst tall eucalypts on the foothills of Mt Mangana at the southern end of Bruny Island.
With our days spent walking in wild, powerful, coastal places, our campsite is a sanctuary we can return to each evening. Featuring a gorgeous bespoke designed celery top timber kitchen and dining room, four canvas tents containing split king beds with quality linen, towels and pillows. The highlight for many of our guests is an incredible hot water shower discretely located with spectacular views!
One of the best things about our accommodation being located at the southern end of Bruny Island is the night sky. With no light pollution, the stars are just incredible and occasionally we have been lucky enough to experience the Aurora Australis.
Our Bruny Island Accommodation
Our accommodation is built completely off-grid. We harvest the rain from our roof and pressure feed this water for all of our needs, including the incredible outdoor shower. For our shower and hot water in the kitchen, we use a gas system. A solar panel on the main roof provides the power to run our pumps, small energy efficient lighting in the main structure and just two power points to enable guests to recharge their cameras (they do tend to take a lot of photos!)
The accommodation was architecturally designed to have as little impact on the site as possible. In fact, it has been designed so that it could be easily moved to another site. If this were to happen there would be little evidence of the building's footprint. We built from Celery Top Pine, supplied by Southern Forest Farm Products, just across the channel from Bruny Island at Garden Island Creek. The business has a "no waste policy". This means that all the timber used in the construction of our accommodation was salvaged from the southern forests of Tasmania, essentially the timbers left behind as waste in existing forestry coupes.
Once the accommodation was constructed we began a program to restore the rest of the land to its original state. This involved an eradication program for non-native species on the property, as well as a program to re-introduce endemics. Eucalyptus viminalis (white gums) have been planted around the property to support and encourage the very rare and threatened endemic bird species -Forty Spotted Pardalote. These birds only exist where Eucalyptus viminalis occur and Bruny Island is a stronghold for them.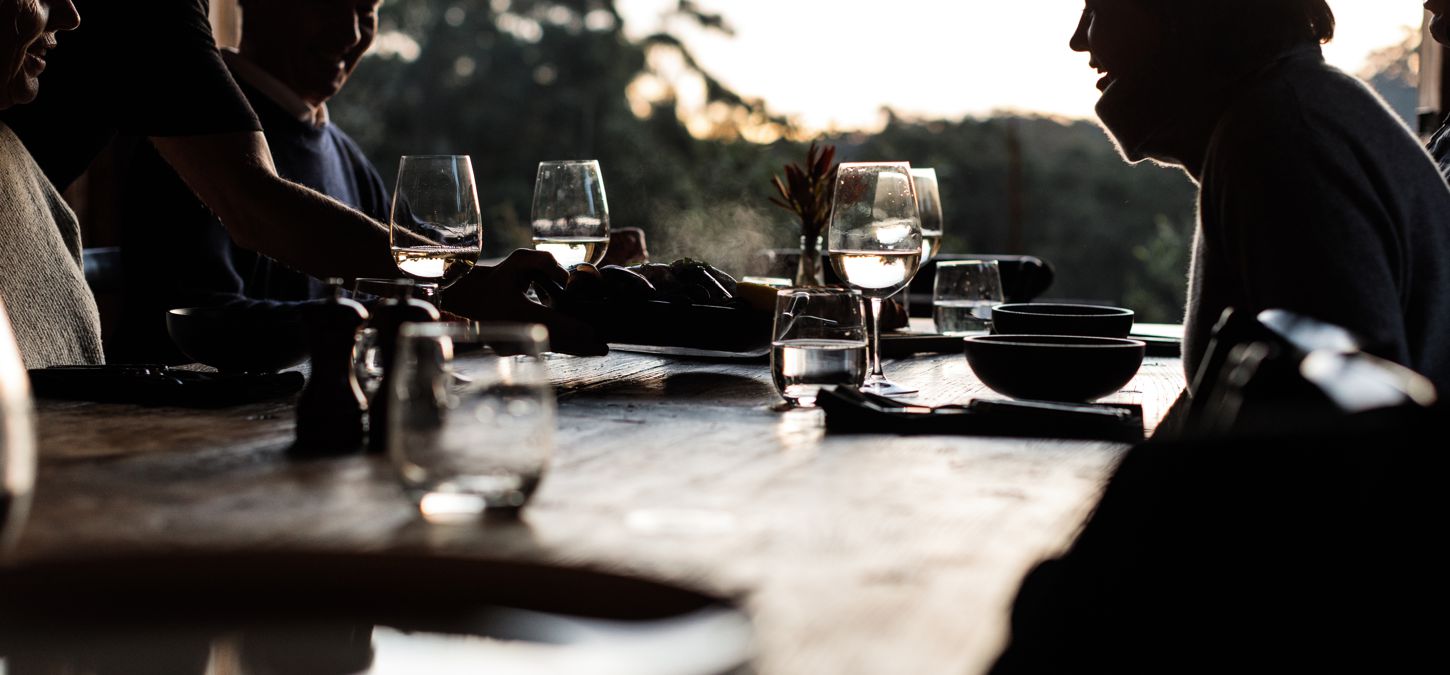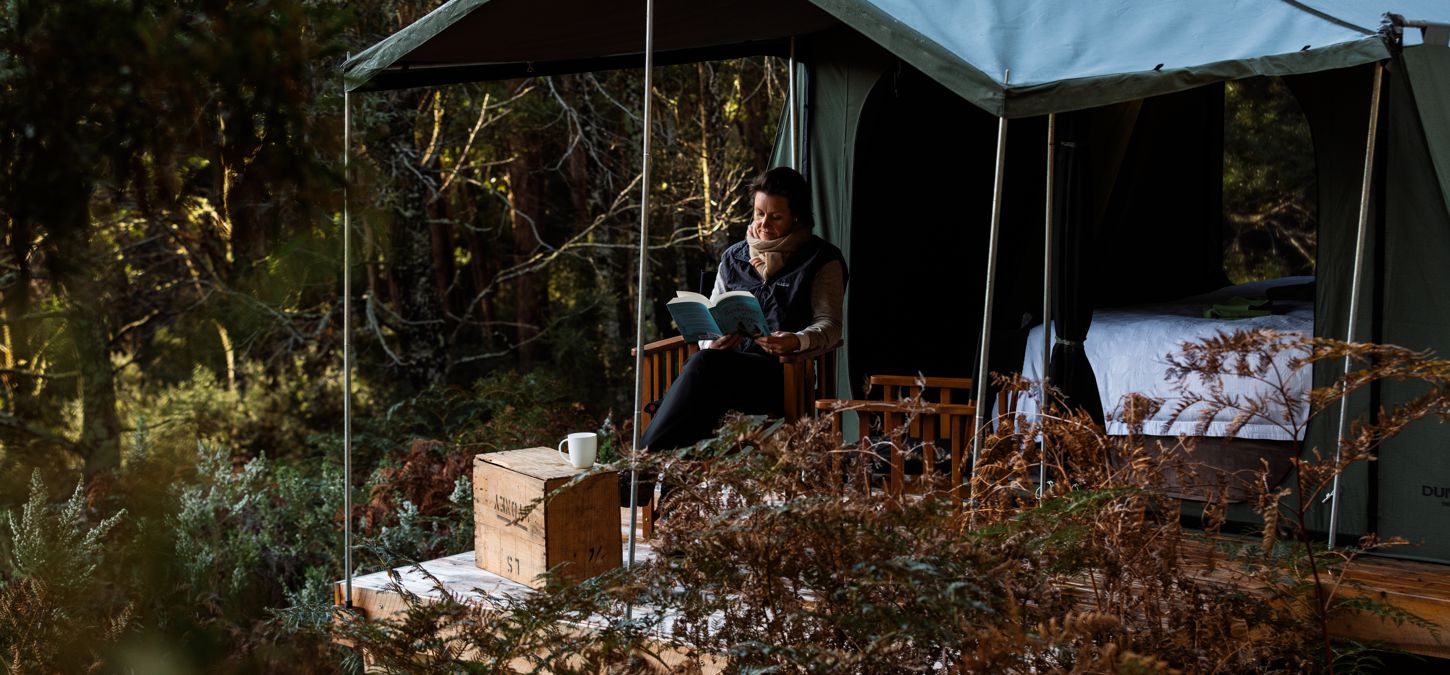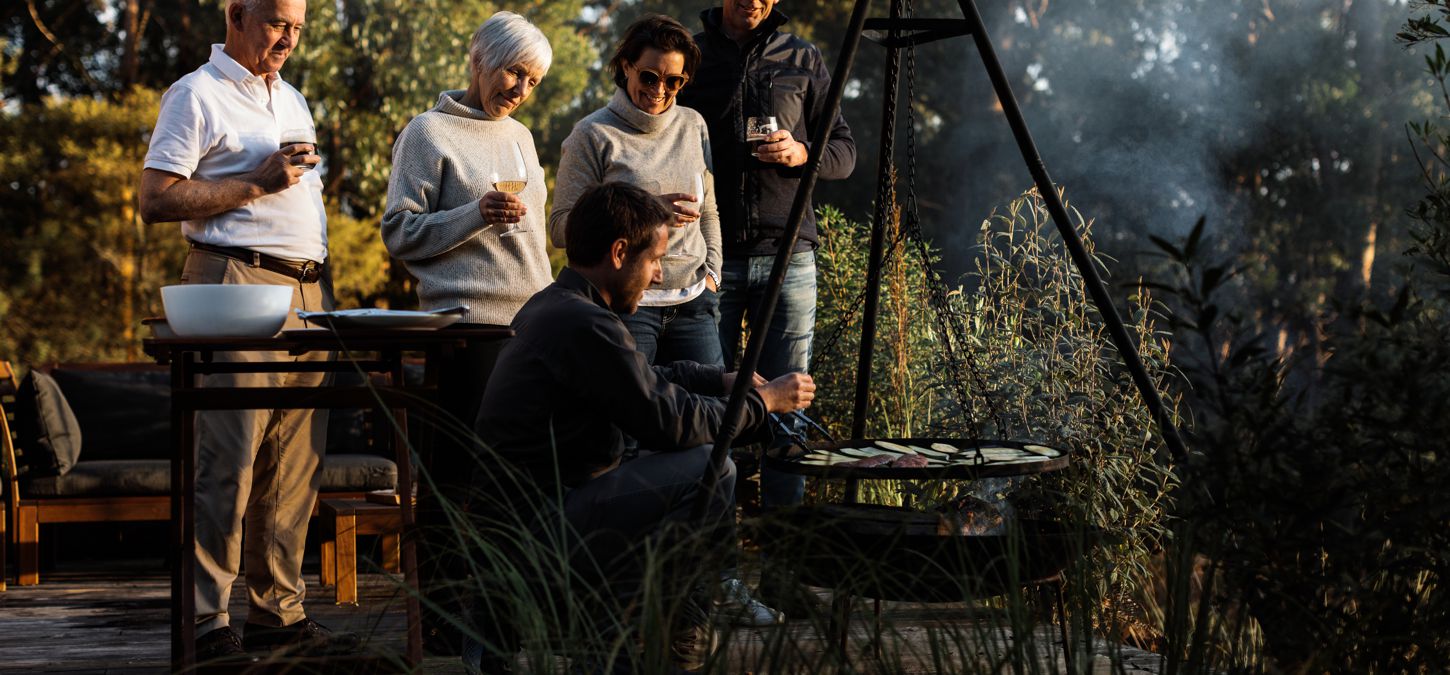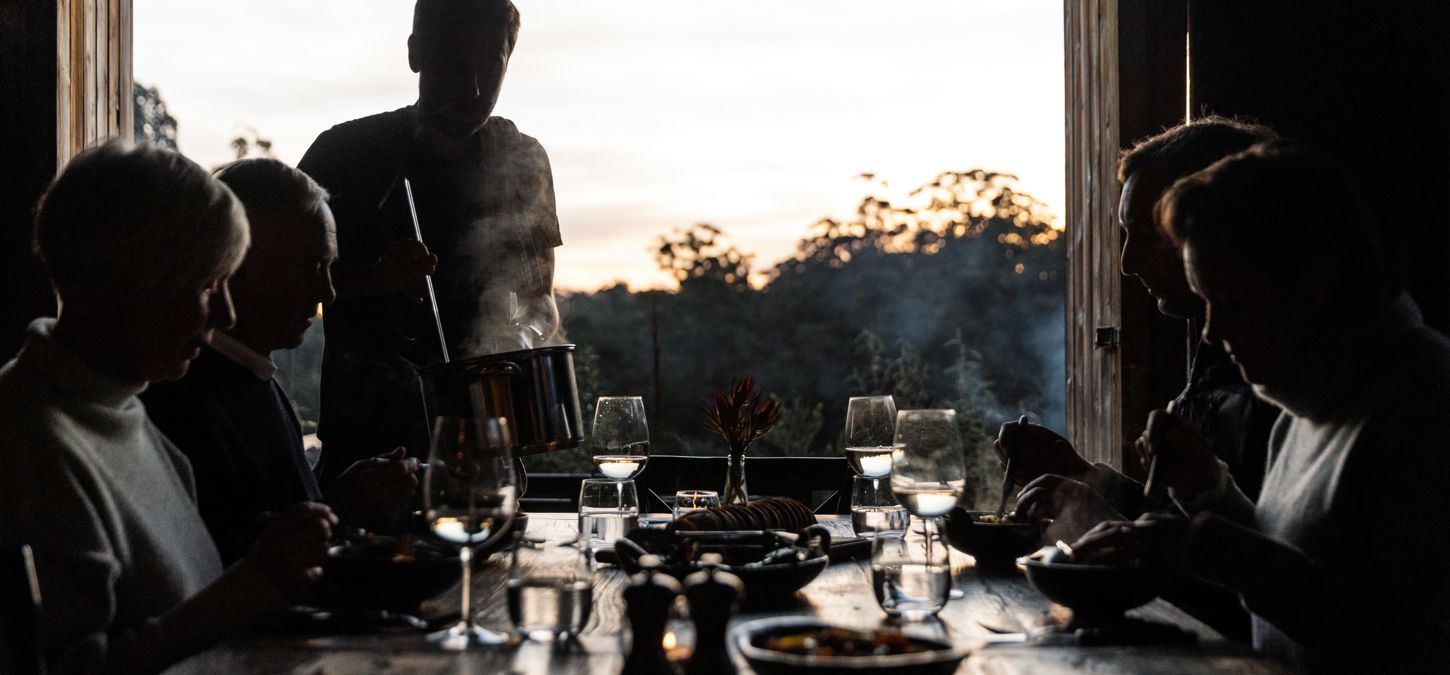 Bruny Island Trail Running Workshop
Available by request | From $2,495 per person 
Direct bookings only:
For all enquiries and bookings please contact Daniel@taswalkingco.com.au
Each trip requires a minimum of 8 guests (Twin Share). The maximum is 8.
Single supplement
There is one place available for one single guest. Single supplements are not available.
Special Interest Walks - Terms and Conditions 
These are in addition to our standard booking terms and conditions.
All prices are quoted per person in $AUD including GST 
A deposit of $400 per person and the Guest Information Form are due within five days of booking

Minimum numbers are required 90 days prior to departure. 

The final payment is due 90 days before departure. 
For reservations made 90 days or less from the departure date, full payment is due at the time of booking. 
From 90 days before departure cancellations are not possible, however, bookings are transferable to another person
Prices are subject to change without notice
Travel and pre and post-trip accommodation expenses are not included.

This run cannot be booked in conjunction with any other offers and discounts.
After the minimum number of bookings has been achieved, the trip is guaranteed to depart.  If for any reason, the trip cannot go ahead due to restrictions placed upon travel due to Covid-19,  guests will be permitted to reschedule their run to the new date provided for this departure with no additional fee or rebook a different run within 24 months or cancel.  Cancellations for other reasons will incur our standard cancellation fees.
Inclusions
Return transfers between Hobart and Bruny Island
Accommodation (twin-share) each evening in one of our four private tents 
All meals and non-alcoholic beverages, plus a limited selection of Tasmanian wines
Find Your Feet running guides
Bruny Island Long Weekend guides
National Park passes
All bedding and linen
Additional information
Have a burning question?  Check out our

 

FAQ page, and if you need further help please don't hesitate to

 

contact our friendly reservations team
Ready to start planning your next adventure and want to know what to bring.

 

Check out our detailed gear list, including details on what's provided. If your unsure about anything on the gear list please call us or talk to you local outdoor adventure store.
Need help deciding? Talk to an expert
We're here to help 9am – 5pm Monday to Friday, otherwise, email us anytime and we'll be in touch.