Great Ocean Trail Run with Find Your Feet (Novice)
April 29 - May 2, 2023 | $3,495 per person
August 25 - 28, 2023 | $3,295 per person
We are thrilled to partner with Find Your Feet Tours and offer a 4-day 46km trail running masterclass tailored to runners new to trail running. It's perfect for any runner who'd like venture futher into trail running and improve their technique, nutrition and recovery.
Immense skies and expansive oceans frame the wild and diverse nature of this spectacular trail run. Trails weave their way from wild rocky shores through coastal heathlands and towering forests to windswept cliffs. Seaside villages, remote beaches, cool rivers, forests, farms and stunning views are encountered on this varied trail.
Each day, you'll venture out with lightweight trail running vest packs. On the track, your running guides will deliver a plethora of tips and tricks to help you with your trail running and share trails with others. At the end of each day, our recovery includes footbaths, delicious local produce, knowledge sharing and the comfort of our tree hugged Twelve Apostles Lodge. Learn how to run for several days in succession, improve your recovery and enjoy one of Australia's iconic trail runs! 
This trail run will provide a special opportunity to experience and connect with nature and its indelible landscapes.
For all enquiries and bookings please contact bookings@auswalkingco.com.au or 1300 767 416. 
QUICK FACTS
April 28 - May 1, 2023 | $3,495 per person.

August 25 - 28, 2023 | $3,295 per person.

Tour Duration: 3 nights & 4 days.
Departs and returns: Travelodge, Southbank, 9 Riverside Quay, Southbank Victoria.
Minimum Group Size: 6 guests.
Maximum Group Size: 9 guests.
Guides: two Find Your Feet running guides.
Includes: Accommodation, meals, local beer and wine and all transport.
RUN DETAILS*
Run Duration: The total distance to be covered over the 4 days of this tour is 46km. The distance depends upon tides and route choices. 
Technical Difficulty: Beginners to Moderate 
Terrain: Coastal to steeper hill slopes.
Introducing your Find Your Feet Trail Running Guides and Ethos
Find Your Feet Tours was established in Tasmania in 2014 by World Champion athlete, author of the Trail Running Guidebook and award-winning businesswoman, Hanny Allston & her husband, Graham Hammond. Over the last eight years, the couple's Find Your Feet enterprise has grown to include international & domestic trail running tours, an online outdoor equipment & apparel outlet, two Tasmanian retail stores, and trail running coaching. However, the heart and soul of Find Your Feet is the trail running tours led by an expert panel of guides and coaches, including: Hanny & Graham themselves; past-professional runner and elite trail running coach, Amy Lamprecht and her husband Johnno Claridge, Majell Backhausen; and professional Swiss mountain guide & experienced trail runner, Urs Grueter. Under this experience, Find Your Feet can craft their trips to suit all participants and their trail running ability.
Over the duration of our time on the trails you will have access to our expert guides and coaches who always facilitate an environment of education and learning for all elements of trail running including gear and equipment, nutrition, adventure and race planning and running techniques tips and tricks that will have you dancing and thriving on the trails. 
When you embark on a Find Your Feet Tour in partnership with the Australian Walking Company, you embark on a holiday too! Culture, cuisine, comfort and coaching are priorities for us all. Therefore, after each running mission, kick back with a sense of heightened satisfaction to unwind amongst your surroundings, enjoy the local cuisine, share stories with your new trail running friends and learn the art of being, playing & performing wilder on the trails. This tour is one not to be missed!
*Find Your Feet Tours are a holiday involving trail running. Their guides will craft each day's runs to meet your individual needs and en route will frequently stop to soak up the ambience and to take plenty of photos. Therefore, running distances noted in this itinerary can vary to differentiate between guest abilities and make your Find Your Feet Tour a rich experience.
Amy Lamprecht
Amy has been involved in the fitness industry in one way or another for over 20 years, she is a qualified Personal Trainer and recreational running coach. She has always had the outdoors mindset is an adventure type having a background in endurance sport and having raced Ultra Distance trail at an elite level for the best part of the last 10 years.
Amy is a previous winner of Ultra-Trail Australia 100 and the Cradle Mountain Run, a one-day traverse of the 82 km Overland track with a time of 7:20. She holds the Fastest Known time by a female for the 480 km Tasmanian Trail completed in 4 days, 7 hours and 36 minutes.
John Claridge
Johnno has been involved in sport and the outdoors since he was very young. Growing up on a farm and sailing all of his life, he spent most of his childhood competitive sailing before combining two of his passions sailing and running in his early 20's with the Australian Three Peaks race. John has been coaching running for 15 years and is a level 2 recreational running coach. 
John's accomplishments include, 10-time competitor in the Australian Three Peaks Race, Tasmanian State marathon champion, National organizers representative for the International Trail Running Association, State representative for the Australian Ultra Running Association, President of the Tasmanian Trail Running Association.
Amy and Johnno love immersing themselves in wild places and sharing our experiences. They wish to foster, nurture and grow an inclusive community within the family that is trail running
Pre-trip
Once the booking is made, you will be contacted and asked to complete a Running Screening Form. When it has been confirmed that you meet the desired standards, you can confirm the booking and make payment.
All guests are required to bring a small amount of mandatory gear. See gear list 
here
.
All Find Your Feet tour guests receive a 20% discount at Find Your Feet. To make your life as easy as possible, they have put together their favourite items in one toe-tingling collection. Every item in this collection will meet all your mandatory gear requirements for this tour and any other events or races you may be participating in. Please visit them instore or online and enter the discount code: WildTours
Day 1: Castle Cove to Johanna Beach
Distance: Approximately 7km 
Grade: Easy to moderate
Time to lace up in the 'mud room' and step out on track for day one. This is not before a lodge welcome and walk briefing over morning tea. It's then a short drive out to Castle Cove to begin your walk, with a tasty hiker lunch tucked in your pack.
Today begins in the tea-trees with a few tantalising vistas out to the Southern Ocean. This will be your constant neighbour for the next four days. 
Next, drop down onto Johanna Beach. This two-kilometre stretch has a knack of clearing busy minds and washing away city stresses. Take your own pace across sands frequented by hooded plovers.
At the end of the beach awaits your cool water and lemonade, a constant across all four days. Footbaths, lunch, an afternoon rest and a trail running chat await your return to the lodge. The afternoon recovery session includes a beach walk or swim and stretch. Each evening sit down to a light yet sumptuous dinner.
Day 2: Milanesia Track to Moonlight Head
Distance: Approximately 14 km
Grade: Easy to moderate
Challenge delivers great reward. Wild, weathered headlands give the sense you're at the world's edge. Day two takes a step up in distance and provides some challenging climbs and descents - perfect for improving your trail running techniques. They come with spectacular seascapes and personal triumph. Beginning at Milanesia Track, it covers some of the most remote sections of the Great Ocean Walk. This is your day of wild. Your day of rugged. 
The ocean is your steadfast companion across 14.5 kilometres of rolling terrain today, beginning with a descent onto Milanesia Beach. Here, your guide will point out a 'natural rock wall' that would be the envy of any budding young climber. After a fleeting beach visit, it's a short but bracing climb that whispers of inclines to come.
Over the next hours, the trail carves its way through deep gullies with tree ferns and towering remnant Eucalypts. There are 132 steps to ascend before trailing west out of the forest to Ryans Den. The Den gifts with unsurpassed views across to Cape Volney and Cape Otway.
Further along, the trail, as it mimics the tumbles and rising of the coastline, keep an eye out for Cape Volney. Heaving seas disappear into watery caves. Views west travel to the horizon's edge. And the entire spectacle is framed by the forest.
Fruit and cool drinks will be awaiting your arrival. Footbaths, lunch, an afternoon rest, and a trail running chat await your return to the lodge. The afternoon recovery session includes a beach walk or swim and stretch. 
Day 3: Moonlight Head to Princetown
Distance: Approximately 17km
Grade: Moderate 
We've built up to our longest day which includes sandy pathways, exposed heathland and a first glimpse of the Apostles. What better place to commence the run and get your bearings than The Gables Lookout, one of Australia's highest cliff-top vistas. After the challenging undulations of yesterday, day three is pleasantly less furrowed.
More than 300 ships have come to grief on this stretch of coastline. Our first stop is aptly named Wreck Beach. It's a suitable reminder of those early days and treacherous ocean voyages. If conditions allow, you'll drop down to Wreck Beach and depending on the tide, an alternate route leads through to Devils Kitchen, home to arguably Australia's best lavatory vista!
The geology begins to change from sandstone to limestone. Thick Eucalypt forest gives way to sections of moonscape, indicators of what's in store. Keep an eye out for native rosemary, cushion plants and wildflowers in season.
Your first glimpse of the Gellibrand River marks the entrance to Port Campbell National Park. This freshwater river near the sleepy hamlet of Princetown is an easy downhill stroll. After some 17 kilometres, reward yourself with a cooling river dip. The afternoon gives you time to rest and can again include a recovery swim and stretch.
Day 4: Princetown to the Twelve Apostles
Distance: Approximately 8km
Grade: Easy
It's a gentle day to finish and plenty of time to enjoy the Twelve Apostles. Depart from the quiet shores of Princetown by the Gellibrand River, beginning with an easy jog to reveal your first full view of the Apostles. Gasps aside, keep an eye out for two resident mobs of kangaroos across the hillsides to your right.
There's a sense of elation today as you draw nearer to the mighty limestone Apostles. No, there's not 12, which may come as no surprise. But amongst the proudly standing 7, lie 5 recently discovered apostles beneath the ocean's surface. Weathered but not beaten, those in view lose a couple of centimetres each year to the perilous swells and winds whipping up from the Southern Ocean.
The Apostles reveal gradually along this stretch, reappearing as the trail rises. There's a viewing platform exclusive to walkers on the final stretch before your arrival at the Visitor Centre. It's the official end to your end.
If conditions permit, we will descend 80-plus steps to the beach below. This final perspective gives a sense of the Apostles brooding heights, one 73-metres tall, nudging the equivalent of a 20-storey building. It's here with sand under your boots, a sense of monumental achievement and wonder sets in.
We'll pause for showers and a final lunch in the sleepy fishing town of Port Campbell before returning to Melbourne.
Exclusive Accommodation
True shelter, something that gives protection and refuge, simple and sustainable, clean and comfortable.
Our groups have exclusive use of our Twelve Apostles Lodge your forest hugged home just three hours from Melbourne.
The Twelve Apostles Lodge 
At the end of a day out on track, the Twelve Apostles Lodge is a forest-hugged refuge three hours from Melbourne. This is where the foot spa awaits, rainforest showers, kitchen garden, dining room stocked with local wines, and your king bedroom with spacious en-suite.
The architectural-designed lodge has been crafted with environmental sensitivity in mind. This translates to passive solar design, hydronic heating, low consumption electric and water fittings, on-site wastewater treatment and composting, plus a self-sufficient water supply. And there's a reason this eco-development is award-winning, delivering modern comforts with equal rigour. Expect Myrtle & Moss toiletries, hair dryers, library, mobile coverage (Telstra only).
What's more, the lodge is exclusively yours. The only way to stay is to join one of our walks or trail runs. That means the moment you arrive, consider it home. Unpack your bags and get comfy. Five generous bedrooms can be converted to twin share or two single rooms depending on group requirements - all enjoying access to private en-suite bathrooms.
The dining room has a lounge area well-suited for canapes when the fire pit isn't crackling with friend-huddling flames. After a glass of regional red, move to the long table for your nightly two-course regional menu.
Onsite you'll also find 24-hour tea and coffee facilities, gear drying room, daily newspapers and a lodge library well stocked with magazines, reference and fictional books or ask about the lodge property walks. You're not alone if you don't stray far from the foot spa and dining table though!
*Alcoholic beverages are available in the lounge. These are included in your package. We stock a small selection of house and premium wines and locally brewed beers by the bottle. As an eco-accredited operator, we support local wine and beer
*One complimentary clothes wash (including soap) is included in your package, the Lodge Manager will explain how this is organised at your briefing on day one. Additional loads are charged to your tab to discourage excessive usage/environmental impact.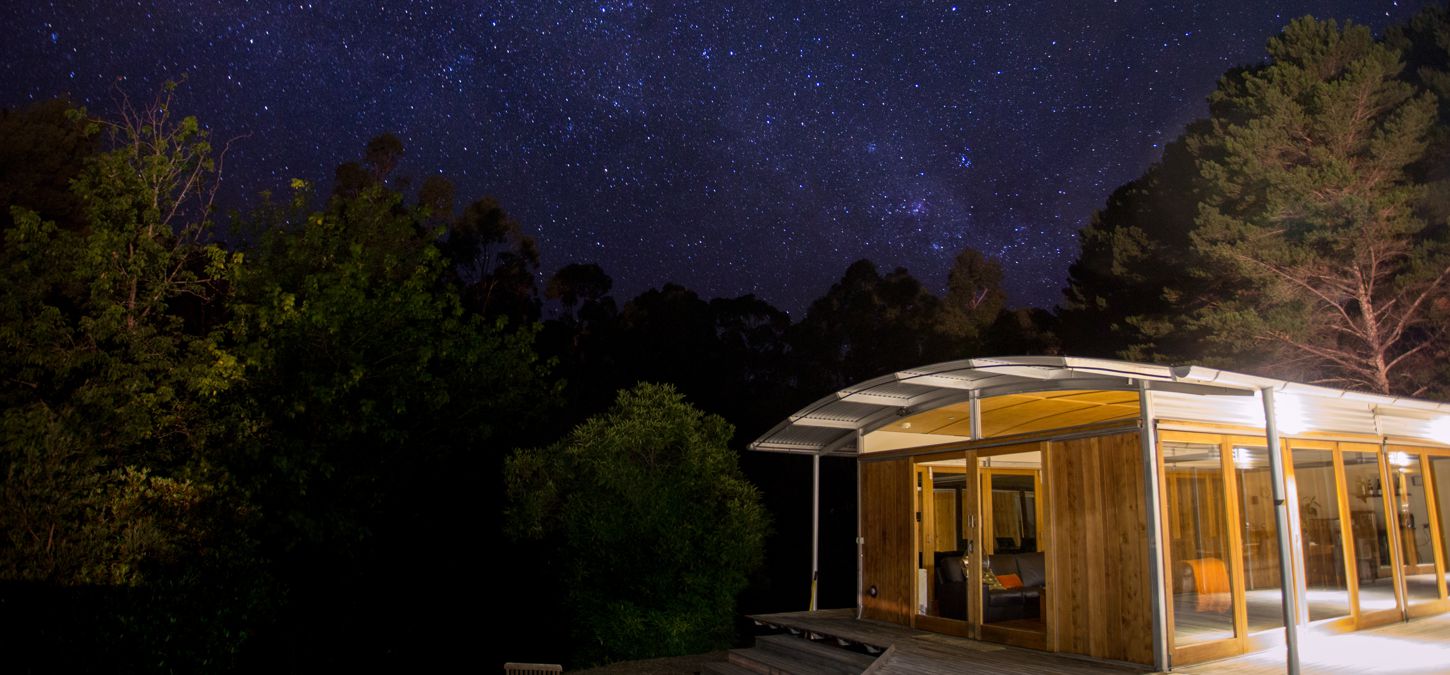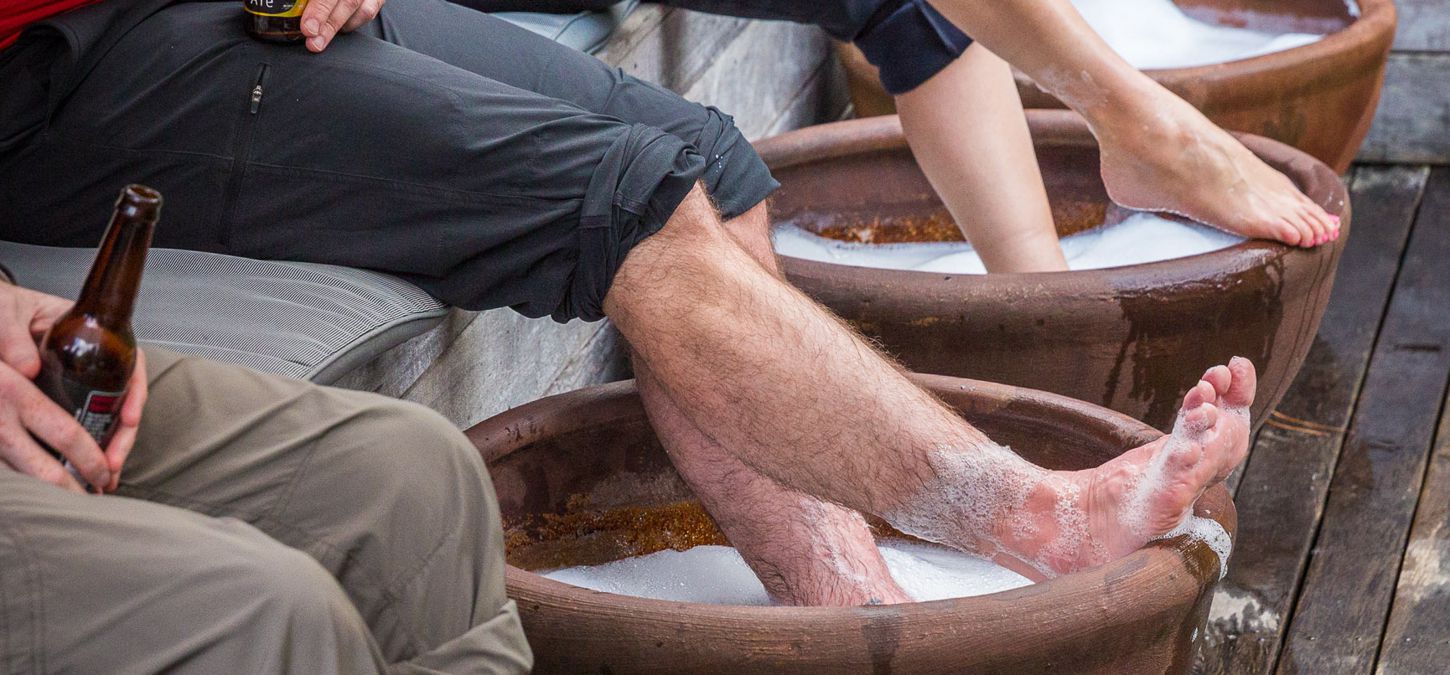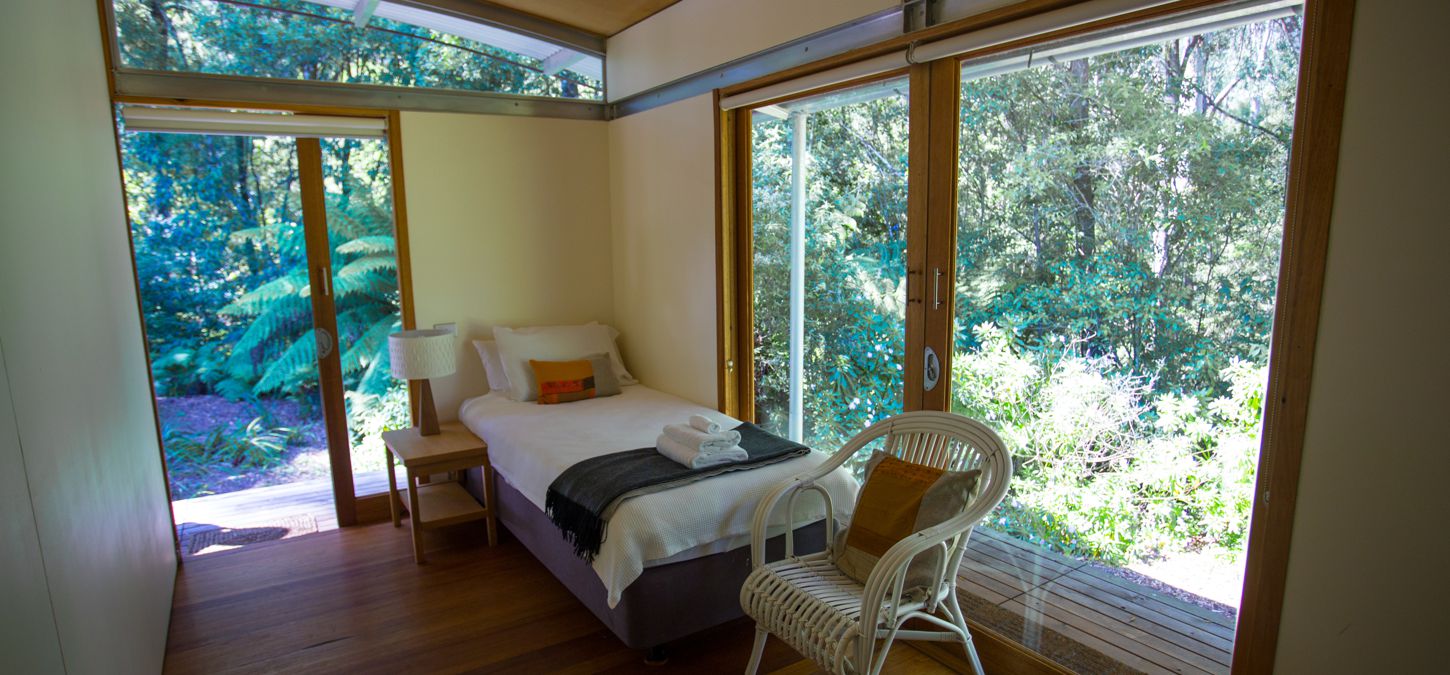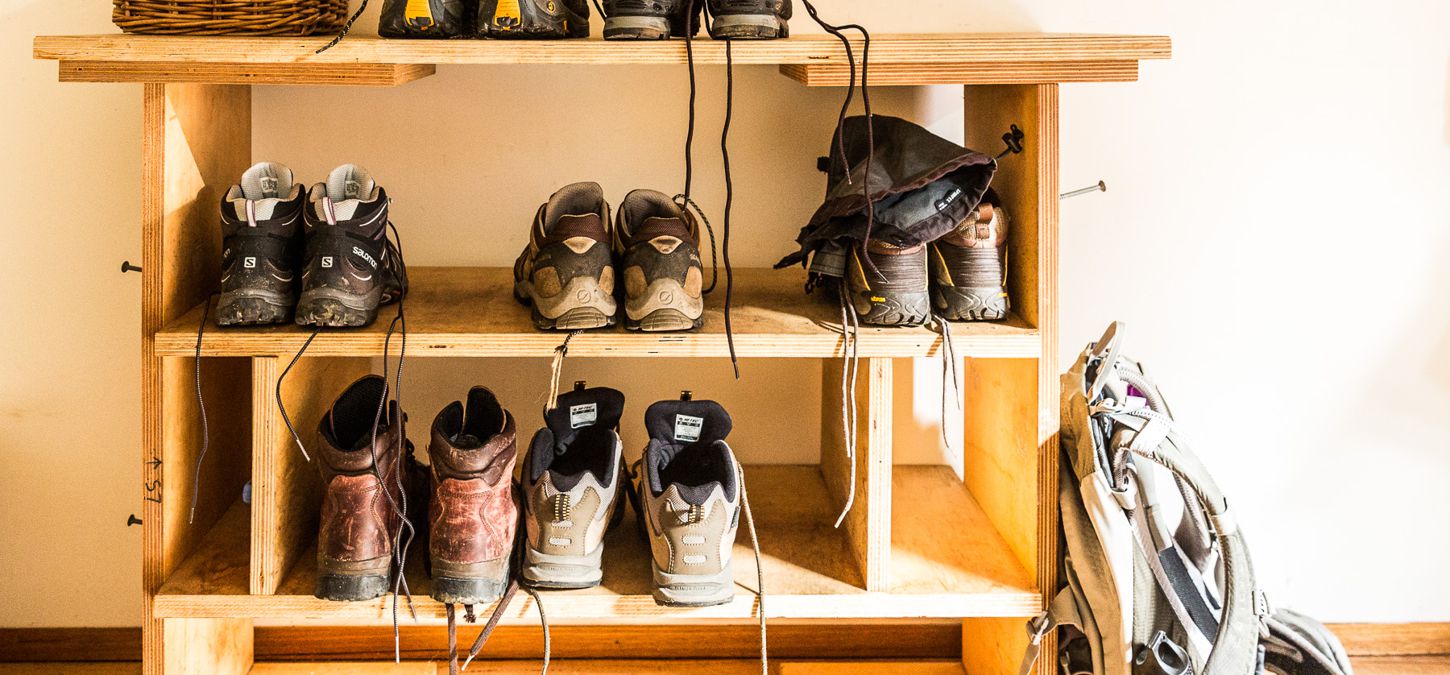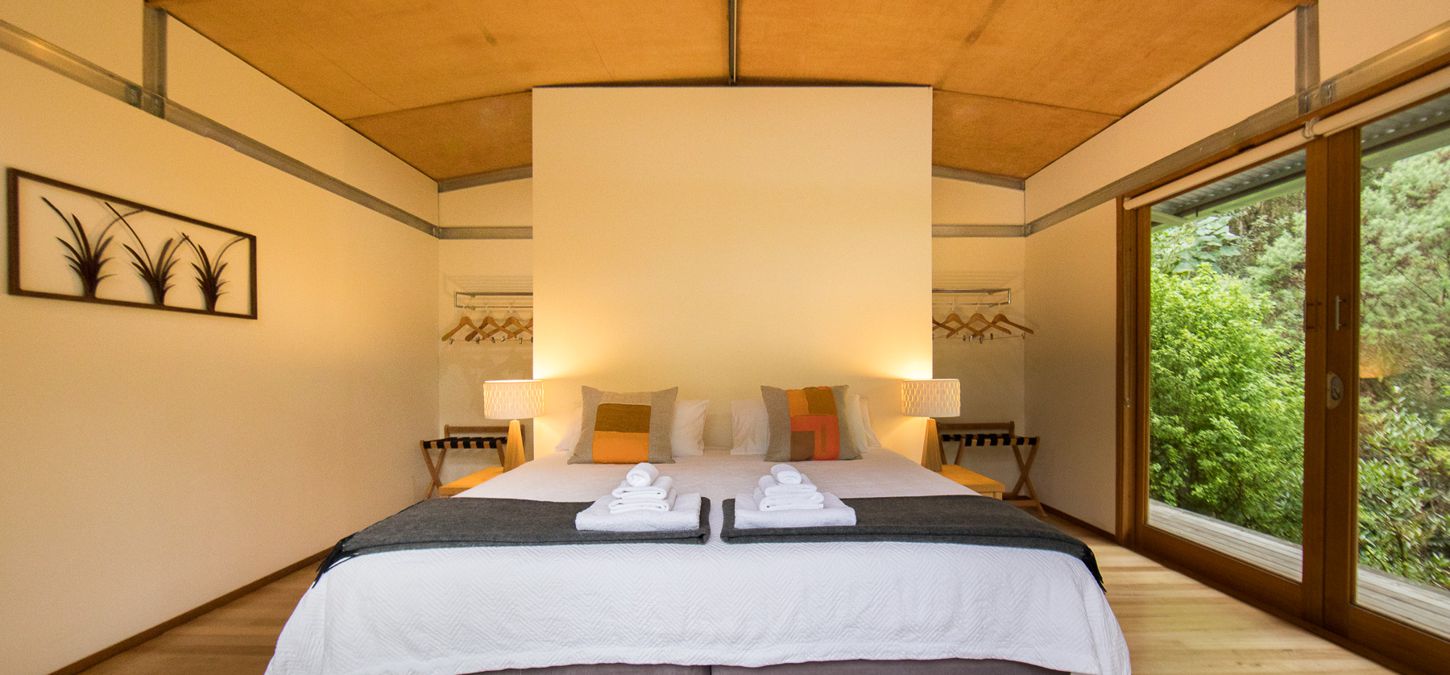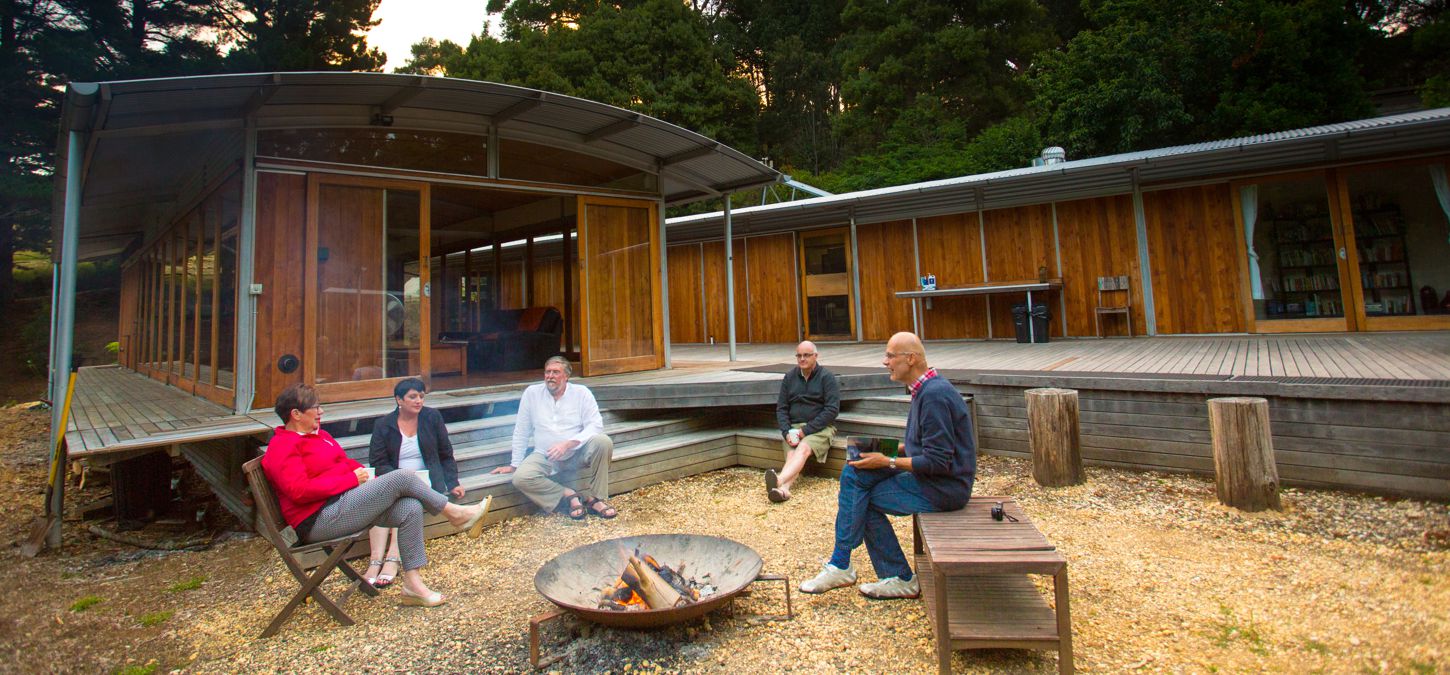 Great Ocean Trail Run with Find Your Feet (Novice) 
Price per person for departures (inc. GST)
April 29 - May 2, 2023 | $3,495 
August 25 - 28, 2023 | $3,295
4-day 3-night guided trail run.
Each trip requires a minimum of 6 guests (Twin Share). The maximum is 9.
Bookings
Single supplement
We do not charge for a single supplement as all rooms can be divided into two to offer privacy with dual access to the bathroom.
Special Interest Experiences - Terms and Conditions 
Our standard booking terms and conditions apply to all bookings. In addition:
Cancellations

more than 90 days from the scheduled departure date, a fee of $350 per person will be charged with the balance payment refunded;
within 90 days of departure, no refund is available. Bookings are transferable.
Minimum numbers are required four months before departure.
This walk cannot be booked in conjunction with any other offers and discounts.
After the minimum number of bookings has been achieved, the trip is guaranteed to depart.  Due to the high fixed costs on these trips, guests on our 'Walk +' departures who postpone due to COVID-19 as per our Peace of Mind Booking Guarantee, will incur an amendment fee of $1300 to reschedule to another departure date. All cancellations by guests will incur cancellation fees according to our standard terms and conditions. Bookings are transferrable.
Inclusions
Running guides: two Find Your Feet running guides.
Return transfers between Melbourne and the walk base, Vehicle support daily.
Optional airport drop-off day 4.
3-night lodge stay, all linen and towels.
3 breakfasts, 4 lunches, 3 dinners.
Daily morning and afternoon tea.
Non-alcoholic drinks and a selection of house wines.
All entrance & national park fees.
National Park passes
Additional information
Need help deciding? Talk to an expert
We're here to help 9am – 5pm Monday to Friday, otherwise, email us anytime and we'll be in touch.