Kangaroo Island Inala Birding Walk
Friday to Monday, November 4-7
, 2022 | Price $3,195 per person
Journey to remote Kangaroo Island. Walk with lightweight day packs with Inala's celebrated birding guides and discover Kangaroo Island's endemic birds. Return each evening to chef-inspired meals paired with local beer and wine, in the comfort and ambience of the newly restored Cape du Couedic Lightkeeper Cottages. 
This all-inclusive four-day walk is for intimate groups of no more than 14 walkers. Each day, you will venture out to birdwatch accompanied by an expert bird guide. Improve your knowledge of birds, fieldcraft and photography and discover a diverse range of habitats, from the ocean to rocky shores, remote beaches and coastal heath. 
Kangaroo Island is located 20 kilometres off the South Australian coast and is home to an abundance of native wildlife. You'll be sharing the Island with koalas, sea lions, diverse bird species and, of course, kangaroos. Immerse yourself in the unique landscape of wild and raw beauty featuring towering sea cliffs and sweeping sunsets of an evening. You'll feel completely at peace in the remote wilderness of Kangaroo Island.   
 Direct bookings only.  For all enquiries and bookings please contact the Australian Walking Company on +61 3 5237 4276 or email bookings@auswalkingco.com.au.  
Introducing Inala
For over 30 years, Inala Nature Tours, a family-owned and operated company, has been designing and leading birding and wildlife tours across Australia. From their 1,500-acre private reserve at 'Inala' on Bruny Island, Tasmania, their tours extend across Australia from the lush rainforests of Queensland to the rugged landscapes of the Kimberley and beyond. The Inala conservation reserve is 1,500 acres.  They have all twelve endemic bird species living at Inala amongst the rich and diverse conservation habitats.
Their tours are designed and led by Dr Tonia Cochran and her expert team. Among them exists a diversity of talents, from qualified scientists to travel experts. They are united by their passion for wild Australia.
Image credit: Glossy Black Cockatoo by Jenny Thynne
Your Inala guides
Dr Tonia Cochran has over 30 years of experience in ecotourism in Australia and she designs most of the birding and wildlife itineraries for Inala Nature Tours' guests. She is a qualified Biologist with a Bachelor of Science in Botany and Zoology, and Honors and PhD degrees in Zoology, with a broad knowledge of Australian marine and terrestrial fauna and flora. She draws on her years of field experience and her wide-ranging academic and teaching background to design and lead exceptional birding and wildlife tours throughout Australia.
Tonia's team of Inala guides possess the patience, the experience and the knowledge to craft the right birding or wildlife experience for you. They have a diversity of talents, from qualified scientists to travel experts and are united by their passion for wild Australia.  
Kangaroo Island Bird Walk (4 Days)
Our intimate groups of no more than 12 walkers will stay in architect-designed Cape du Couedic Cottages, explore the numerous short walks of Flinders-Chase National Park and enjoy sumptuous meals prepared by our naturalist guides.
Kangaroo Island has no endemic birds but it does have seventeen endemic sub-species who have diverged from their mainland counterparts during the ten thousand years that the island has been isolated. These subspecies look very similar but have slight differences in certain physical features. For example, the Glossy Black-cockatoo on Kangaroo Island is smaller but has a heavier bill, the Crimson Rosella is slightly bigger and darker, the Purple-gaped Honeyeater is larger and darker, the New Holland Honeyeater has a smaller bill and wings, and the Southern Emu-wren on Kangaroo Island is the largest of any of the Australian subspecies. 
Kangaroo Island's Endemic Subspecies:
Glossy Black-Cockatoo Calyptorhynchus lathami halmaturinus
Crimson Rosella Platycercus elegans melanopterus
Australian Boobook Ninox novaeseelandiae halmaturina
Superb Fairy-wren Malurus cyaneus ashbyi
Southern Emu-wren Stipiturus malachurus halmaturinus
Spotted Scrubwren Sericornis maculatus ashbyi
Shy Heathwren Calamanthus cauta halmaturina
Striated Thornbill Acanthiza lineata whitei
Brown Thornbill Acanthiza pusilla zietzi
White-eared Honeyeater Lichenostomus leucotis thomasi
Purple-gaped Honeyeater Lichenostomus cratitius cratitius
Little Wattlebird Anthochaera chrysoptera halmaturina
Red Wattlebird Anthochaera carunculata clelandi
New Holland Honeyeater Phylidonyris novaehollandiae campbelli
Brown-headed Honeyeater Melithreptus brevirostris magnirostris
White-bellied Whipbird Psophodes leucogaster lashmari
Grey Currawong Strepera versicolor halmaturina
Photo Credits below: New Holland Honeyeater by Brent Thompson, Superb Fairy-wren by Alfred Schulte, Australian Pelicans by Cindy Marple, Glossy Black Cockatoo by Cindy Marple,  Crimson Rosella KI subspecies by Jenny Thynne, Cape Barren Goose, Cereopsis novaehollandiae by Jenny Thynne, White-bellied Sea-Eagle by Pradeep Pandiyan and Superb blue wren KI subspecies by Jenny Thynne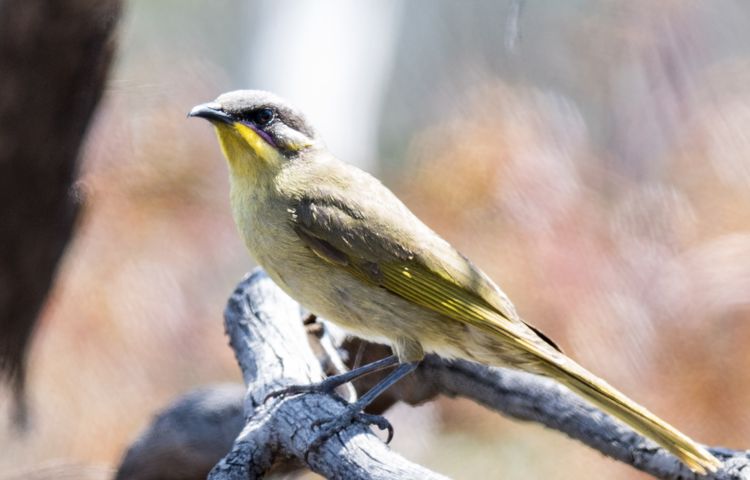 Day 1: Adelaide to Flinders Chase National Park and 
Cape du Couedic 
Approximately 3 hours walking | Distance: 7.9km
Make sure you come fuelled up, dressed and ready to walk on the morning of day one. Guests will be picked up in Adelaide, ready to travel to Kangaroo Island on the Sealink ferry and onto the Flinders Chase National Park Visitor Centre. Shortly after arriving on the Island, you will start a 3-hour hike with your lightweight day pack along the Black Swamp Hiking Trail connecting to the Platypus Waterholes Walking Trail. Learn the history of Gondwana and its mega-fauna from our knowledgeable guides as you pass through a mixture of scrubland and low-lying country that follows the Rocky River. Passing through forest and woodland offers excellent chances to observe birds and spring orchids. Take a break mid-venture and enjoy a secluded lunch on the trail, prepared by your guides. 
The destination for the day is your accommodation for the next three nights, the Cape du Couedic Cottages. Take some time to settle into the former Lightkeeper residence, built from hand-carved limestone back in 1907.  Thoughtfully restored, these historic quarters feature twin-share rooms and newly renovated bathrooms for a very comfortable stay. After some time to relax and explore, dinner will be served. Our communal pavilion — The Commons — is where we'll share good wine and a barbeque featuring locally sourced produce. 
Watch the sun sink over the sea while you enjoy fireside chats with a glass of wine. Independent walks to Admirals Arch and Weir's Cove are possible from the lighthouse. Birds in this area we may find, include the Southern Emu-wren, Spotted Scrubwren, Shy Heathwren, Purple-gaped, Tawny-crowned, White-eared & Crescent Honeyeaters. Offshore birds include the chance of White-bellied Sea-eagle, Caspian Tern and various albatross species, as well as rarer species like Brown Skua or even the ultra-rare Antarctic Tern. In spring-summer, thousands of Short-tailed Shearwaters are present offshore as well.
Photo Credits: Left - Cape du Couedic Lighthouse by Sana Thakore. 
Day 2: Snake Lagoon to Cape du Couedic
Approximately 7 hours walking and birding | Distance: up to 14km
Breakfast and coffee prepared by your hosts launches day two to a great start! Then it's time to lace up your boots. You'll be shuttled one hour to the start of our walk from Snake Lagoon where you will follow the Snake Lagoon Trail along the Rocky River, through eucalypt forest, followed by a 5 km walk along Maupertuis Bay beach, a southwest-facing stretch of stunning coastline. Learn about Loch Sloy, wrecked in 1899 when it crashed en route to Adelaide, along with other historic stories. Soak up the views of crashing waves and breathe in the crispy salt air before a brief climb that will take you along the edge of some spectacular limestone cliffs. With the lighthouse coming in and out of view, home base is within your sights. 
Upon arrival at Cape du Couedic, explore the historic lighthouse, Admirals Arch and the nearby Fur Seal colony. Alternatively, have a warm shower and put your feet up and enjoy a tipple before dinner.  
With a bit of luck today we'll pick up the coastal-dependent Rock Parrot, as well as Hooded Plover, Sooty Oystercatcher, Crimson Rosella, Beautiful Firetail and Cape Barren Goose. Also in the heathlands along the way, we may be fortunate enough to see the rare and skulking White-bellied Whipbird.
Day 3: Remarkable Rocks to Sanderson Bay
Approximately 7 hours birding and walking | Distance: 7km
Our stunning day of walking and birding today includes spectacular scenery, coastal heath and mallee forest habitats.
You can begin your day with an optional early morning independent hike to Weirs Cove where fresh supplies were offloaded by boat for the lighthouse keepers and their families. Walking out you might catch glimpses of Remarkable Rocks, and on your return, you will see the Cape du Couedic lighthouse on the horizon. 
Our guided hike begins at the iconic granite formations of Remarkable Rocks. Shaped by the forces of wild weather over millions of years, it's the perfect spot to capture your iconic Kangaroo Island photo in front of the orange lichen-covered rocks. We walk the cliff-hugging trail ahead, delivering unobstructed views along the southern coast of Kangaroo Island. The day's walking concludes at Sanderson Bay where the Southern Ocean dumps huge waves across the shore. Birds today include Scarlet Robin, Yellow-tailed Black-cockatoo, Striated Thornbill, Red & Little Wattlebirds, Brown-headed Honeyeater and Grey Currawong.
After a day of epic coastline vistas, we'll retire to the cottages for another evening shared with like-minded naturalists, local wine, beer, cheese and seafood. 
Photo Credit: Isaac Forman
Day 4: Cape du Couedic Cottages to Hanson Bay and Adelaide
Approximately 4 hours birding and walking | Distance: up to 4km
This small, secluded bay sits along the south coast of Kangaroo Island just west of the famous Kelly Hill Conservation Park. It is accessible via West River Road, off South Coast Road. West River Road is an unsealed road, but like many places the harder it is to get to the more beautiful it is. The views east are expansive and stunning. This last morning is a final chance to witness the incredible combination of landscape, colour and light that is Kangaroo Island.
The return morning walk is flexible and depends upon the birding opportunities and speed of the group. It travels through coastal heathland and low lying forest, possibly as far as an inland large lagoon system that holds water permanently with abundant opportunities for viewing waterbird species. Here we may see large numbers of Australian Shelduck, as well as Musk Duck, Australasian Shoveler & Chestnut Teal. Wading birds include Banded Stilt and Pied Stilt, and in spring-summer migratory shorebirds such as Sharp-tailed Sandpiper or Red-necked Stint.
Guests are treated to a celebratory drink before and nibbles as we debrief at Kangaroo Island Spirits before being collected for the return bus and ferry journey back to Adelaide.  A scheduled stop at a local distillery provides the opportunity for guests to freshen up, share a celebratory drink and purchase local produce prior to their departure.    
Cape du Couedic Lighthouse Keeper's Cottages
Three heritage-listed cottages have been sensitively restored, featuring new bathrooms and furnishings.  Dating back to 1907, each cottage is made from locally sourced hand-carved limestone.  The twin-share rooms are a welcome retreat, atop the headland, and appointed with the work of Kangaroo Island artisans.
At this location, we have
The Commons
 -
 a communal space for unwinding and dining around the shared table.  This open pavilion is the heart of tonight's Village Square locale, where your guides and host busy themselves preparing a barbeque banquet.  Later, retire to your cosy Cape du Couedic lighthouse keeper's cottage.
Take a
 short stroll from the cottages, down the headland to reveal Admirals Arch, a significant geological formation. View the pounding waves of the Southern Ocean. As you walk down, watch out for long-nosed fur seals basking in the sun on the rocks. The boardwalk descends as stairs to a bay before emerging under Admirals Arch, where viewing platforms allow you to watch the seals more closely. Offshore birds include the chance of White-bellied Sea-eagle, Caspian Tern and various albatross species, as well as rarer species like Brown Skua or even the ultra-rare Antarctic Tern. In spring-summer thousands of Short-tailed Shearwaters are present offshore as well.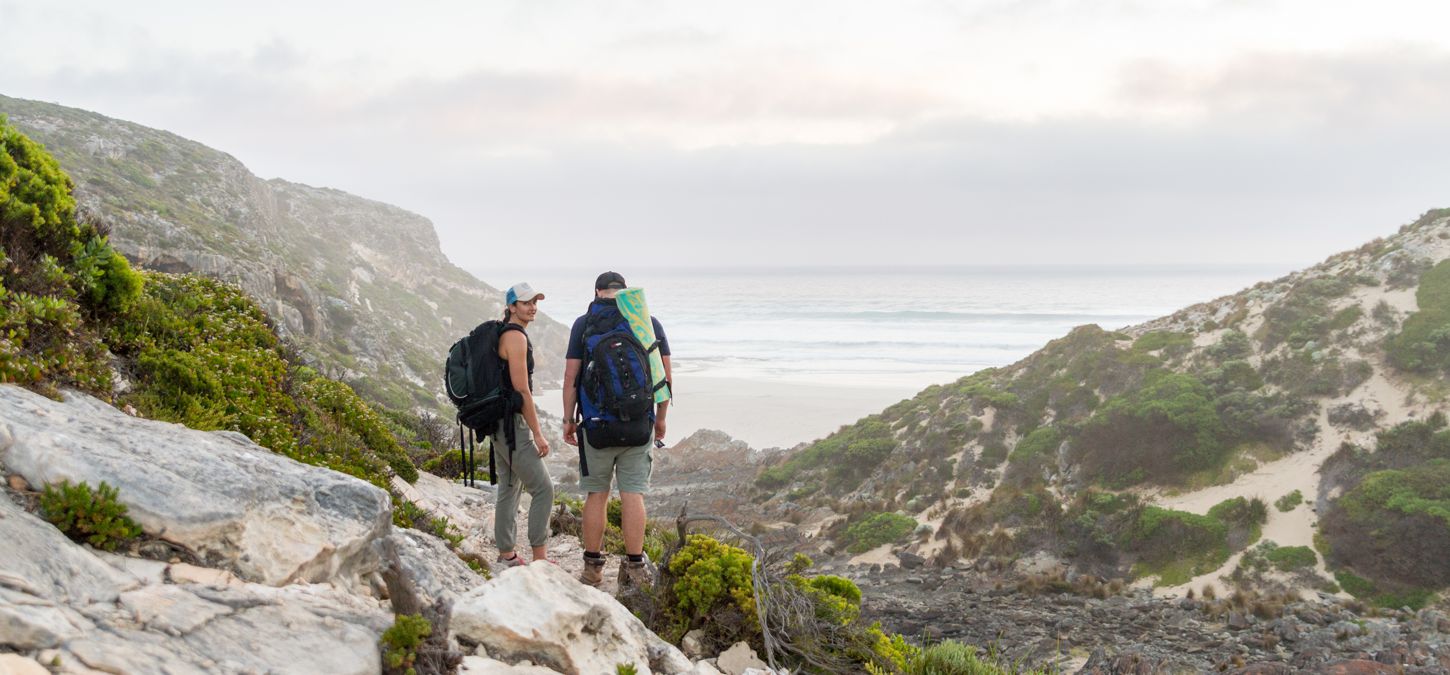 Kangaroo Island Inala Birding Walk
Price per person for departures (inc. GST) (Non-commissionable)
Friday to Monday, 

November 4-7, 2022 | Price $3,195 per person
Each trip requires a minimum of 8 guests (Twin Share). The maximum is 12.
Direct bookings only:
Single supplement
All accommodation is twin share.  Single travellers may be required to share a twin room with another walker of the same gender if departure fills to capacity.  To guarantee a single room for the duration of the walk a supplementary price will apply.  This must be requested at the time of booking.
Special Interest Walks - Terms and Conditions 
These are in addition to our standard booking terms and conditions.
All prices are quoted per person in $AUD including GST.
A deposit of $500 per person and the Guest Information Form are due within five days of booking.
The final payment is due 90 days before departure. For reservations made three months or less from the departure date, full payment and the Guest Information Form are due at the time of booking.
Cancellations

more than 90 days from the scheduled departure date, a fee of $350 per person will be charged with the balance of payment refunded;
between 90 and 60 days prior to departure, you will be charged 50% of the full trip cost with the balance refunded; or
within 60 days of departure, no refund is available. Bookings are transferable.

Travel and pre- and post-trip accommodation expenses are not included.

This walk cannot be booked in conjunction with any other offers or discounts.
Price Includes
Return transfers from Adelaide to Kangaroo Island
3 nights accommodation, all linen and towels
3 breakfasts, 4 lunches, and 3 dinners
Daily morning and afternoon tea
Non-alcoholic drinks and a selection of house wines (oh... and we may have a secret stash of Kangaroo Island Gin!)
Use of daypack, waterproof jacket, poles, ankle gaiters and water bottles
Daily guided walks, with two qualified guides for the duration of the walk
Trip host at each night's accommodation
All entrance & national park fees
One specialist birding guide
Need help deciding? Talk to an expert
We're here to help 9am – 5pm Monday to Friday, otherwise, email us anytime and we'll be in touch.