lakapawa mylaythina walk
Price: from $2,795 | Maximum: 10 guests | Minimum: 8 guests
Available by request
lakapawa mylaythina translates as "see our country - to see, feel and explore the land from an Aboriginal perspective. 
This incredibly unique walk brings together two of Australia's premier guided walking experiences; the palawa (Tasmanian Aboriginal) owned and operated wukalina walk and the Bay of Fires Lodge Walk.  Over the course of four days, immerse yourself in the breathtaking landscape of the Bay of Fires region, inlcuding walking with palawa guides in the footsteps of their traditional people on the cultural homelands of wukalina and larapuna.
  Direct bookings only.  For all enquiries and bookings please contact Tasmanian Walking Company on (03) 6392 2211 or email bookings@taswalkingco.com.au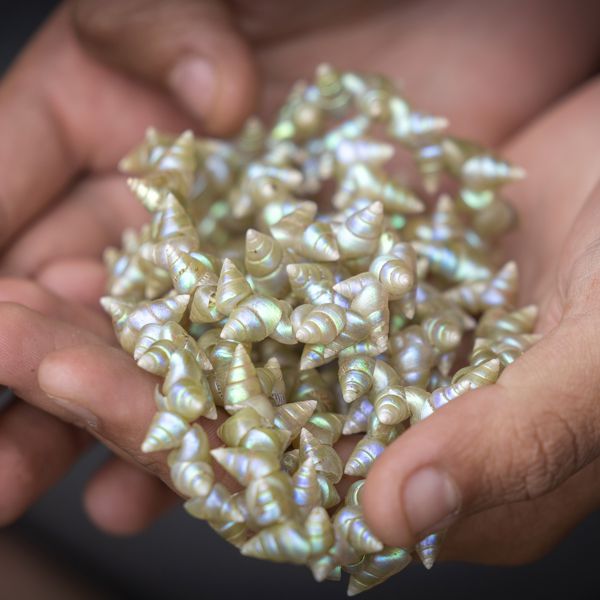 the people of lutruwita
palawa people are the only group of humans to evolve in isolation for over 10,000 years - their culture and heritage is distinctively different from mainland Aboriginal cultures, both in traditional times and since European occupation.
The magnificent natural landscape of North East Tasmania is the perfect place to reveal the palawa story, as contemporary palawa culture is most strongly tied to this part of Tasmania, as well as the Furneaux Islands.  The palawa people did not document their history or keep it in museums - this landscape is their museum.
the area
larapuna is a special place for the palawa people. It is located on the far north East Coast of Tasmania. The East Coast cultural landscape stretches all the way out over the muka [the sea] to tayaritja [Furneaux Islands].
This area is the cultural homeland of the palawa.
The lakapawa mylaythina walk traverses National Park and Reserve landscapes, across an area more commonly known as the Bay of Fires.
Situated in North East Tasmania, Australia - 2.5 hours from Launceston, 4.5 hours from Hobart and 1.5 hours from St Helens, on the East Coast.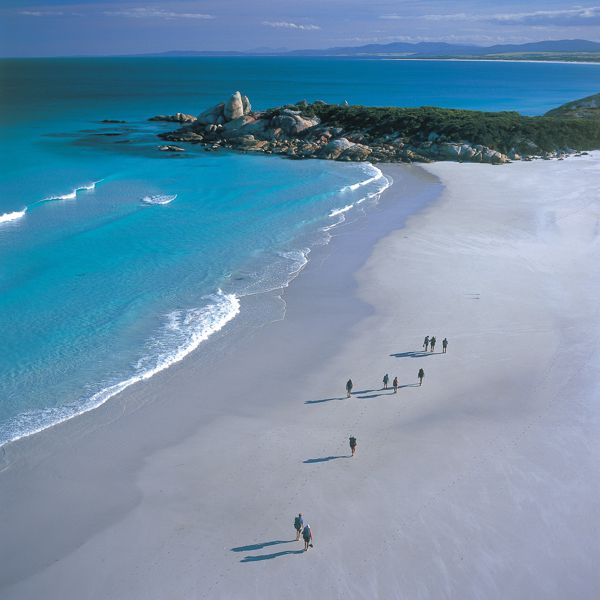 something truly extraordinary 
This incredibly unique and special walk brings to together two of Australia's premier eco experiences; the palawa (Tasmanian Aboriginal) owned and operated wukalina walk and the iconic Bay of Fires Lodge Walk.
Over the course of four days, immerse yourself in one of the most pristine environments that Tasmania has to offer. Over the first two days, walk with palawa guides in the footsteps of their traditional people on the cultural homeland of wukalina and larapuna.
You will hear first-hand palawa creation stories and participate in cultural practices that have been passed down for hundreds of generations. Then it's time to get your boots sandy as you continue your journey along the coastline, maintaining a continuous connection to country as you walk into your award-winning private accommodation each evening. 
No other Bay of Fires walking experiences provides the diversity and quality of accommodation, depth of authentic cultural experience, world class local guides and commitment to sustainability.
Day 1: Launceston to krakani lumi
Approximately 4.5 hours walking
After our morning departure brief at our walker departure lounge we make our way to the Tasmanian Aboriginal Elders Centre to be welcomed by a palawa Elder. Following a traditional morning tea we commence our journey bound for north eastern Tasmania to the trail head. Our walk starts with a Welcome to Country and a Smoking Ceremony , prior to a guided walk to the summit of wukalina (Mount William). Following lunch you will be guided along a newly crafted walking track to the architect awarded purpose built standing camp krakani lumi.
Once you arrive at krakani lumi you can relax in your private hut before regrouping to enjoy pre-dinner drinks, followed by a traditionally inspired Seafood dinner. Evening activities include interaction with a palawa Elder and the telling of the palawa Creation Story.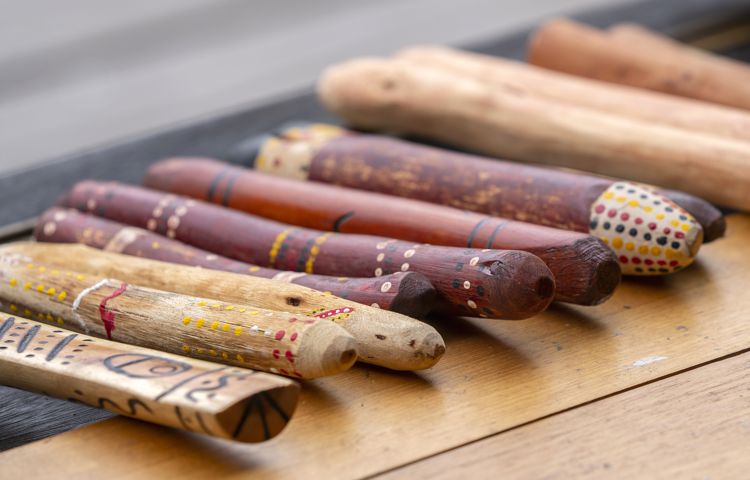 Day 2: krakani lumi to Forester Camp
Approximately 3.5 hours walking 
After breakfast our guides will lead cultural sessions which include kelp and reed basket making, making and playing clap sticks, and working with shells and native animal furs. Lunch will be served back at the krakani lumi and then it's time to get our boots sandy as we stretch out our legs and begin the coastal walk to Forester Beach Campsite.
In clear conditions, the Bass Strait islands of Flinders and Cape Barren are visible to the north. We'll nestle into a protected beach along the coastline for lunch, enjoying the company of native birds, rare shells and marine artefacts. After about three-four hours walking, we'll arrive at the Forester Beach Camp, tucked away in secluded dunes. These semi-permanent tents are our home for the night. Relax on the deck with a local wine, take a dip or explore the dune swale location while your guides prepare delicious Tasmanian fare.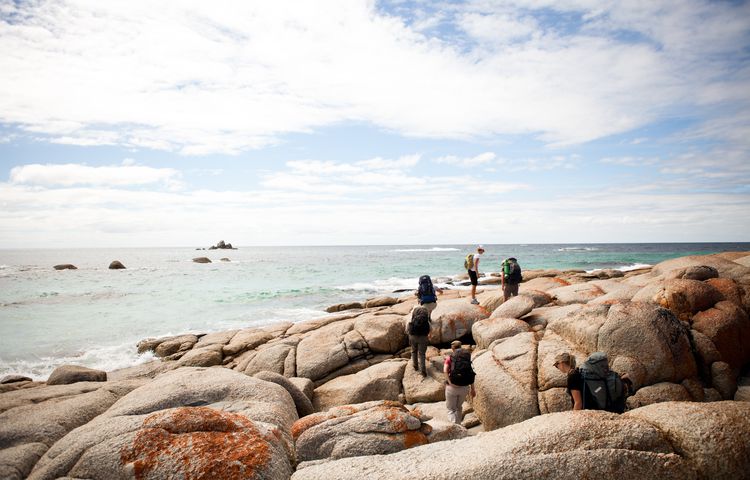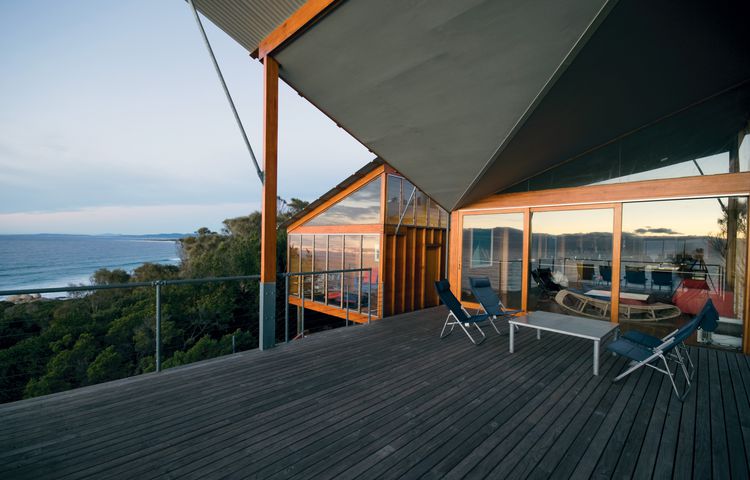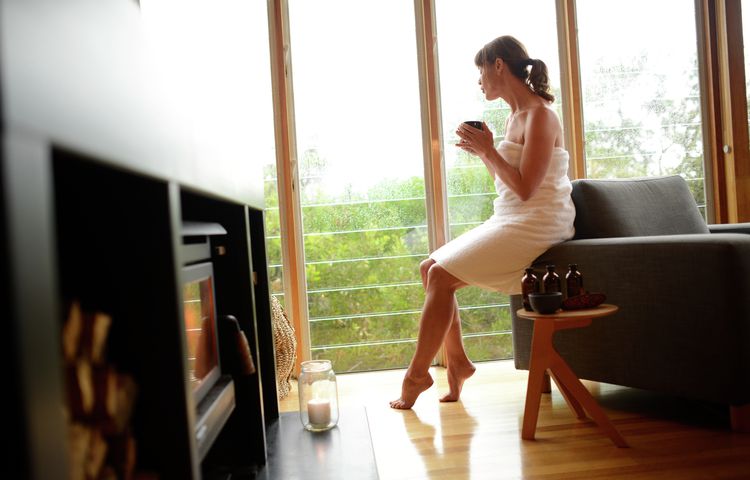 Day 3: Forester Beach Camp to Bay of Fires Lodge 
Approximately 7.0 hour walking
Following a relaxed breakfast at the camp we walk south, absorbing the coastline's bold colours and solitude. Along the ridgelines of sand dunes, views extend across heathlands and out to the ocean. Our lunch spot today is a beach sheltered behind the dunes near Eddystone Point Lighthouse. We'll have time to explore the lighthouse and its long-standing story before we trek far-stretching beaches that lead to the celebrated Bay of Fires Lodge.
Afternoon tea will be waiting, along with spa treatments for those who want to indulge. Come evening, venture into the library, cast a line off the beach or have your hosts deliver a cold drop while you dip toes into a foot spa on the back deck. Dinner is a Tasmanian long-table affair, featuring produce from the island matched with fine local beer and wine.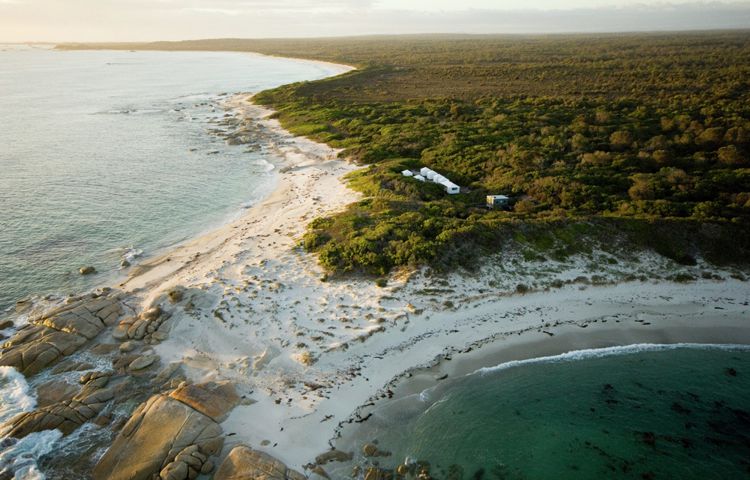 lakapawa mylaythina walk
Price per person (inc GST)
Available by request.
Minimum 8 guests| Maximum: 10 guests
From $2,750
4 Day Guided Walk
Direct bookings only:
TWC Return Walker discounts do apply.
This walk cannot be booked in conjunction with any other offers and discounts. .
Phone: (03) 6392 2211
Email:  bookings@taswalkingco.com.au
or complete the below enquiry form
Single supplement
Single supplement. Additional charge of 75% of full price (applicable for sole travellers seeking exclusive use of their own room)
Special Interest Walks - Terms and Conditions 
All prices are quoted per person in $AUD including GST 
Full payment and the Guest Information Form are due within five days of booking

. 

Cancellations, after minimum numbers are confirmed, are non-refundable.
Bookings are transferable.
Prices are subject to change without notice
Travel and pre and post-trip accommodation expenses are not included.
Please view our traditional booking terms and conditions 
After the minimum number of bookings has been achieved, the trip is guaranteed to depart.  If for any reason, the trip cannot go ahead due to restrictions placed upon travel due to Covid-19,  guests will be permitted to reschedule their walk to the new date provided for this departure with no additional fee or cancel. Guests can transfer to a traditional Bay of Fires Lodge Walk itinerary and have the difference in price refunded. Cancellations for other reasons will incur our standard cancellation fees.
Inclusions
Return transfers between Quamby Homestead and the walk base
1 night at krakani lumi camp
1 night at Forester Beach Camp
1 night at Bay of Fires Lodge 
All inclusive: meals and non-alcoholic beverages, plus a limited selection of Tasmanian wines
National Park pass
Use of a backpack and Gore-tex jacket for the duration of the walk
Two qualified guides for the duration of the walk.
Cultural guide for first 1.5 days 
Need help deciding? Talk to an expert
We're here to help 9am – 5pm Monday to Friday, otherwise, email us anytime and we'll be in touch.