New Zealand Adventures
What are you waiting for? Get off the beaten track with the local experts!
We've partnered with Active Adventures, a world-class tour company based in Queenstown, to bring you walking and multi-activity adventures in spectacular destinations. You can call our team here in Australia to get started and our return walker discount applies to all adventures.
 From the rugged snow-capped Southern Alps, to the wild West Coast rainforests, the famous granite peaks of Milford Sound, the tropical beaches of the North and its rich indigenous history, New Zealand has it all. Whether you're considering exploring the North Island, the South Island, or both you can rest assured that when you book a New Zealand holiday package with us, you're going to experience the real NZ.
We value loyalty, and appreciate that it goes both ways. So when you book with us we'll make a few assurances to you so you can book with complete confidence, no matter what's happening in your life (or the world).
South Island Adventure
14 Days | South Island | From AU$9,299 | Multi-activity
Christchurch to Christchurch
We'll take you on an unforgettable journey exploring our mountains, coastlines and countryside, on foot, by bike and with a paddle in your hands. Experience our unique culture and wildlife along the way.
Our Signature Trip. Aged like a fine wine since 1996
This is our signature adventure and a great, outdoorsy way to see New Zealand. We've been fine-tuning this perennial favourite since 1996 and it's simply an awesome trip. You'll explore the most beautiful, famous and little-known places in the South Island - up close and personal - with legendary hospitality and our unsurpassed attention to detail. 
Be prepared to leave a piece of your heart in New Zealand.
South Island Escape
8 Days | South Island | From AU$6,899 | Multi-activity
Christchurch to Queenstown
Short on time? On this adventure, you'll hike, bike, kayak, cruise and jet boat in some extraordinary parts of the South Island. 
A scenic flight, a wilderness hike and an unforgettable jetboat ride...
This is an action-packed adventure where you'll explore some of New Zealand's most iconic and remote wilderness.
It works well if your vacation time is limited.
South Island Great Walks 
5 Days | South Island | From AU$5,399 | Hiking Focused
Queenstown to Queenstown
If you're short on time and you'd like to experience some of New Zealand's Great Walks, this is the trip for you.
Five days. Three New Zealand 'Great Walks'
All of these walks are located in the Fiordland National Park - a UNESCO World Heritage area with mystical coves and dense temperate rainforest.
This is a bucket list hiking trip where you need not forgo any creature comforts.
North Island Adventure
11 Days | From $8,199 | Multi-activity
Auckland to Auckland
Hike, cycle, cruise, snorkel and kayak with us around the North Island.
Our most diverse adventure!
You'll be amazed by the variety of adventures and stunning scenery as we share the iconic locations and best-kept secrets of the North Island.
The perfect addition to any of our South Island trips, this year-round Adventure explores the sub-tropical north, a marine reserve, white sandy beaches, unique volcanic terrain, geothermal areas, Maori culture, an underground cave system and arguably the best mountain day-hike in New Zealand.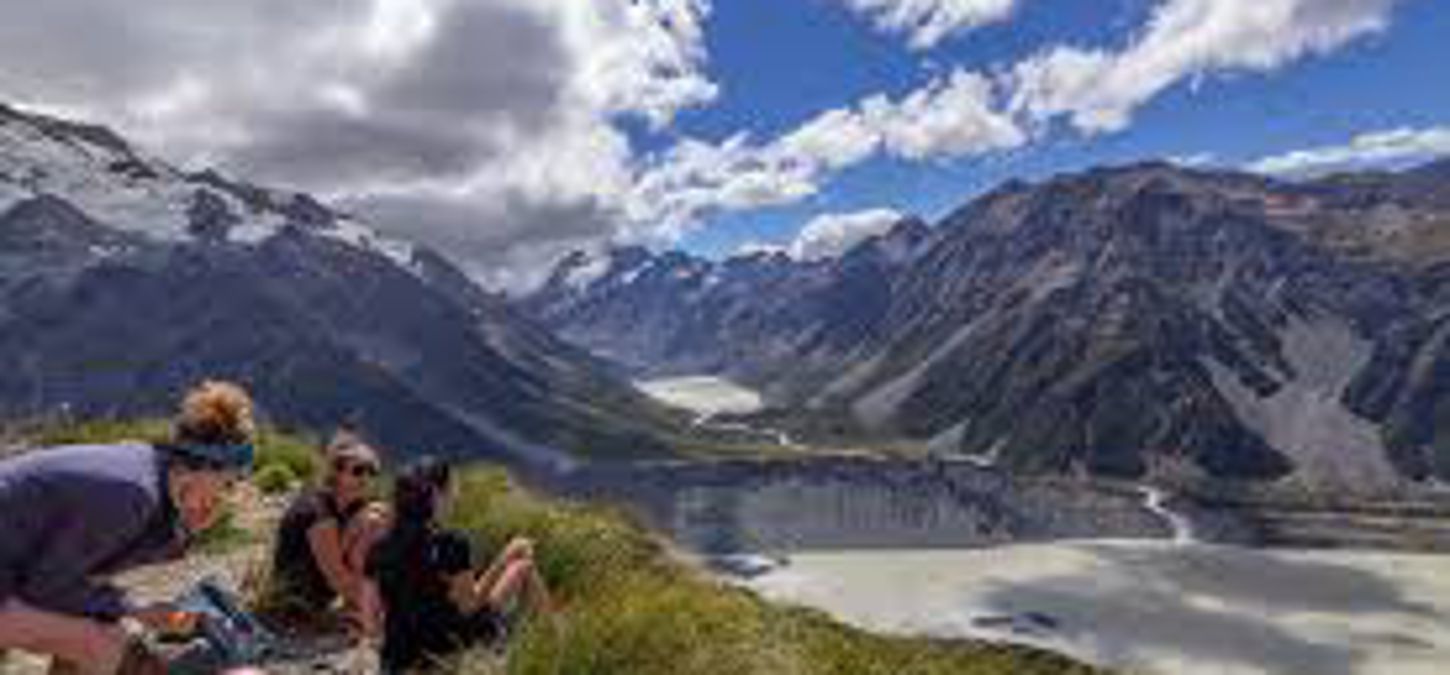 Need help deciding? Talk to an expert
We're here to help 9am – 5pm Monday to Friday, otherwise, email us anytime and we'll be in touch.