Cradle Mountain Huts 'Mindfulness' Walk
with Dr Richard Chambers and Elisa Caro
Available for groups by request | Maximum: ten guests
We're honoured to partner with Australia's leading mindfulness expert Dr Richard Chambers, and his partner, relationship expert Elisa Caro, to offer a once-in-a-lifetime experience. The Cradle Mountain Huts Mindfulness Walk combines the transformative effects of mindfulness with the majesty of Tasmania's icon Overland Track.
Over the past 20 years, Richard has helped hundreds of thousands of people around the world use mindfulness to enhance wellbeing, productivity, leadership and relationships.
Elisa is an internationally-recognised expert in mindful relationships. She has helped clients around the world develop deeper connections with themselves and others, have more fulfilling relationships and live with greater integrity.
Richard and Elisa have run a number of workshops and retreats together and co-created the Mindful Connection online course. Richard has hosted a number of mindfulness retreats, which included a full-day mindful walk that many participants said was the highlight of the retreat for them.
The Cradle Mountain Huts Mindfulness Walk is a six-day immersion in pristine nature on Tasmania's world-famous Overland Track. Retreating each evening to the comfort of the only private accommodation along the trail, the walk will leave you feeling relaxed and refreshed.
But this is just the beginning - Richard and Elisa will take you on a journey of reconnection - with yourself, with other like-minded people and with nature. The walk itinerary includes a number of processes and conversations that will take you on a journey of self-discovery and personal transformation.
And, the experience doesn't end there! You will return home with powerful tools you can continue applying in your everyday world to live a happier, healthier and more connected life.
  Direct bookings only. For all enquiries and bookings please contact Tasmanian Walking Company via email Daniel@taswalkingco.com.au
Dr Richard Chambers
Richard is a clinical psychologist and internationally-recognised expert in mindfulness. He is the author of 3 books and countless journal and popular media articles, a developer of the Smiling Mind app (with over 5 million downloads), and two award-winning online courses completed by over 450,000 people. Richard is a leading an initiative to embed mindfulness in the curriculum for students at a major Australian university and has delivered mindful leadership training to Victoria Police. Over the past 20 years, Richard has helped countless people around the world use the transformative power of mindfulness to radically improve their performance, wellbeing and relationships.
Through his highly engaging presentations and workshops, Richard informs and challenges his audiences to make simple, practical changes in their lives to boost their wellbeing and performance. With a science-backed approach, he has the ability to demystify mindfulness, inspire people to practise it, and always provides simple, practical tools you can immediately apply in their lives.
Watch Richard's TEDx Talk to learn more about how mindfulness increases resilience, productivity and self-awareness. Or you can see how Richard teaches mindfulness on the ABC TV show Catalyst.
Elisa Caro
Elisa Caro is an internationally-recognised expert in mindful relationships. Elisa originally trained as a Civil Engineer but quickly realised this wasn't her calling. Spending all day in her mind left her disconnected from her body and yearning for something greater. She retrained as a sex and relationship coach and now helps clients around the world develop deeper connections with themselves and others, have more fulfilling relationships and live with greater integrity.
Elisa has taught sexual empowerment at Melbourne University, Monash University and Swinburne University. She has taught retreats and workshops to thousands of people around the world, and has featured in mainstream print and radio media.
Elisa is a charismatic storyteller and can speak to both the mind and emotions of people, touching them deeply. Participants in her workshops and retreats regularly tell her that her playfulness and authenticity quickly creates a sense of profound psychological safety so people feel comfortable being themselves and looking deeply within. In addition, her training as an engineer means she is able to explain concepts in a simple, systematic way that makes them easily graspable.
The Cradle Mountain Huts Mindfulness Walk
The walk experience combines a rejuvenating week in Tasmania's pristine wilderness, the physical challenge of the Overland Track and a deep inner journey.
The format is based on mindful walks offered on our previous retreats, the guiding principles of nature therapy and The Hero's Journey, and our extensive experience as mindfulness/relationship facilitators.
We will aim to strike the perfect balance between allowing you to experience the walk on your own terms, and providing meditations, processes and conversations that you can engage with on your own terms, to take the experience as deep as you'd like.
The experience will begin with an invitation for you and the other retreat participants to turn off your phones and avoid using then as much as possible during the journey. We will then help you drop in and connect with yourself, the land and each other.
Each day we will give brief talks on different themes, and then run short meditations and processes throughout the day, to give you the tools you need to be mindful and fully immersed in the magnificent environment you are in each day.
Throughout each day's walking, you will be invited to reflect on different topics, observe various aspects of yourself and stay as present and connected with yourself, the other walkers and the magnificent surroundings you are in.
There will be occasional invitations to share your experiences in pairs and small groups, and opportunity for reflection and asking questions in the larger group.
There are a number of exercises and processes we will offer along the way. These include:
Mindfulness meditations on various themes
A simple ritual that will allow you and the other walkers to support one another
An embodiment practice involving swimming in an icy alpine lake
Ongoing elf-inquiry (asking questions) to deepen your self-awareness
Psychological and physical support to help you reach the summit!
Our intention is for each participant to have a completely memorable experience, connecting deeply with the land, themselves and each other - and then finding ways of taking that home with them back to their everyday lives.
You will return to your everyday life with:
A sense of achievement and greater self-confidence
Tools to help manage stress
Greater connection with yourself
Tools for having authentic connection with others
A greater capacity to immerse yourself in nature
A number of seated and active mindfulness meditations that you can continue practising to keep the journey alive within
We are more than happy to work collaboratively to curate something truly special that will more than meet the needs of clients.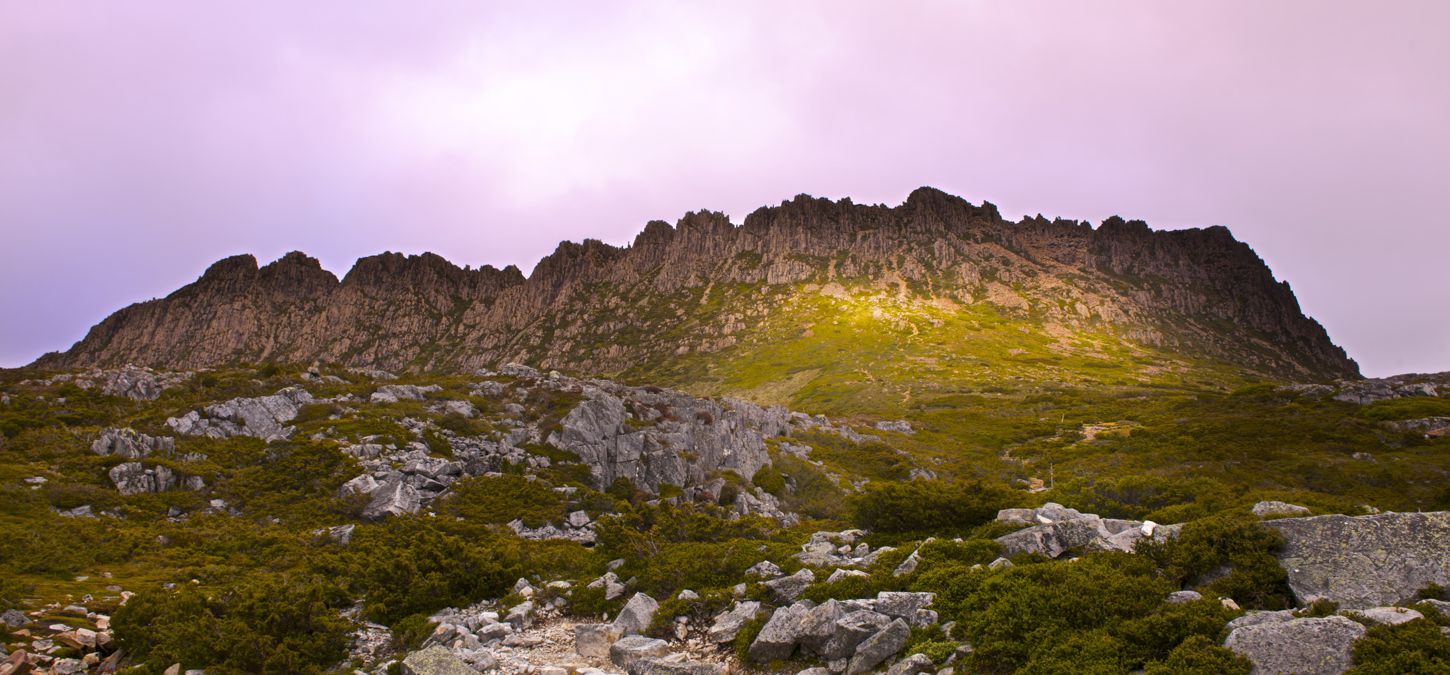 Pre-Walk Accommodation and afternoon workshop: Quamby Homestead
Quamby Homestead is a Tasmanian heritage hotel that offers ten beautifully restored luxurious guest rooms, each uniquely decorated with an eclectic collection of original art and antique furniture. Rooms are appointed with king, queen and optional twin bedding, marble or stone bathrooms with heated floors, flat screen TVs, DVD players and heating units or fireplaces. Deluxe rooms feature spa baths.
Arrive in Launceston and make your way to the elegant Quamby Homestead for an afternoon workshop, light lunch. A two-course dinner and the Homestead Breakfast is included the following morning. Homely menus featuring Tasmanian produce have been created by Chef Sarah and can be enjoyed in a grand yet relaxed environment.
Quamby Estate offers a rare gem of a Tasmanian golf course situated close to Launceston, and is open to members and the public as well as being available to book for corporate and private events. Lovingly constructed in the early 1990's by local man Ian McFarlane, this beautiful course is positioned on a high elevation with magnificent rural views.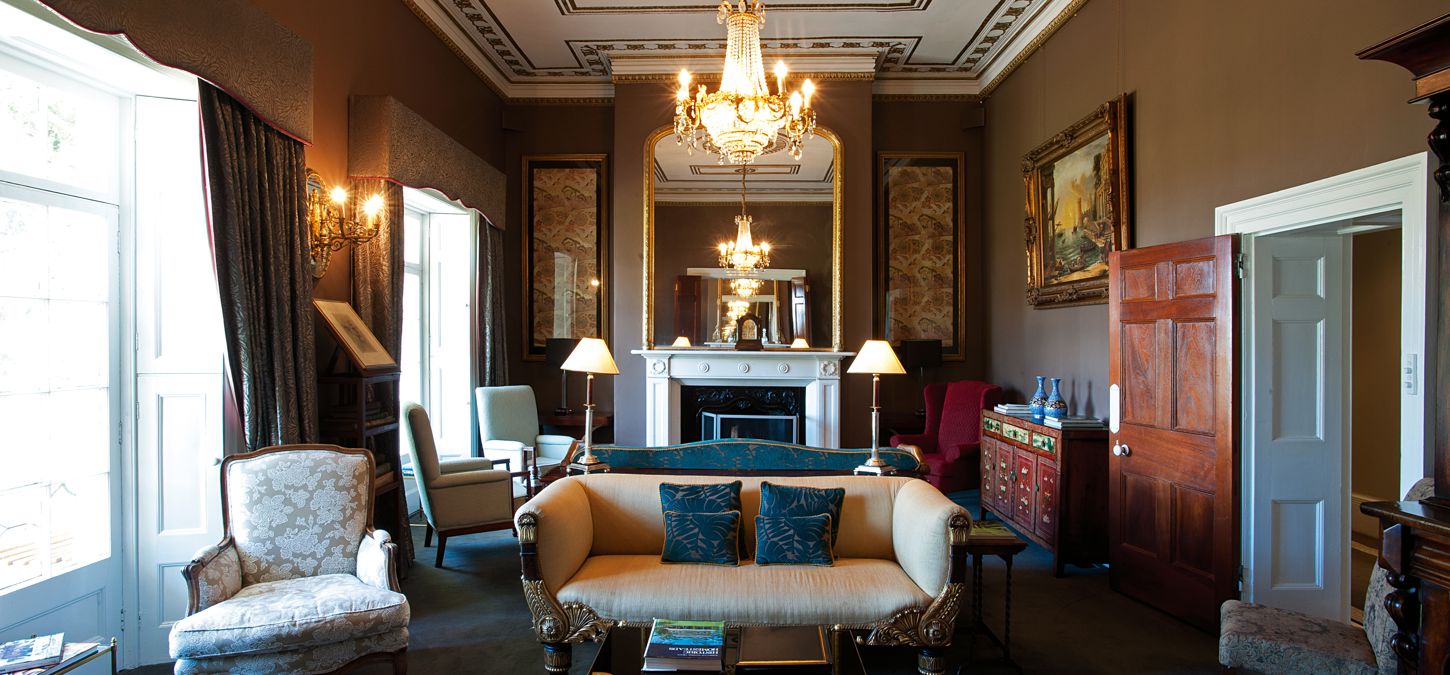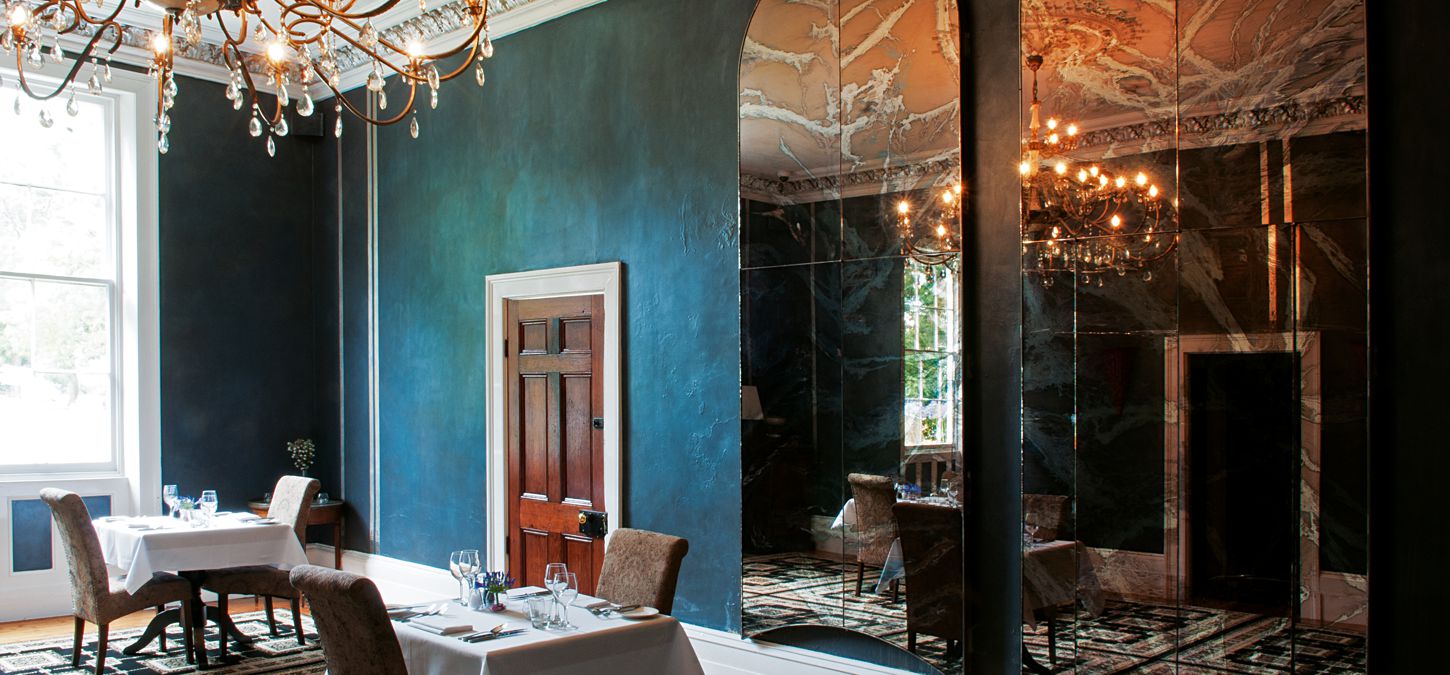 Cradle Mountain Huts Walk  (6-days)
Tasmania's Overland Track is famous the world over and our signature trip is the way to experience it in classic style. Across six days, our most popular Overland experience completes the full journey from World Heritage-listed Cradle Mountain to Lake St Clair.
The fully guided walk begins at Waldheim in Cradle Valley and journeys some 65 kilometres through to Lake St Clair, Australia's deepest natural lake. Our signature adventure does not include multiple side trips, but there is the opportunity on Day 4 to summit Mount Ossa.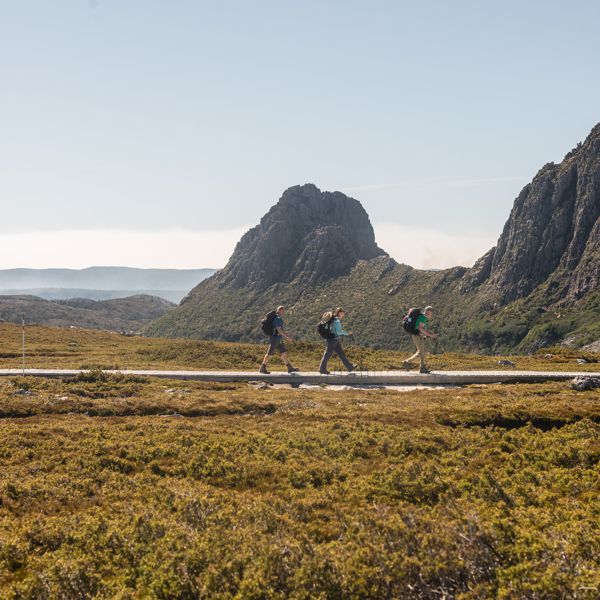 Day 1: Waldheim to Barn Bluff Hut
Approximately 7 hours walking
On the summit of Cradle Mountain in 1910, Austrian-born Gustav Weindorfer proclaimed, "This must be a national park for the people for all time." It's fitting our journey begins at Waldheim in Cradle Valley, where Weindorfer's story is told. We set off on the track, venturing through ancient temperate rainforest, passing the dramatic glacially-carved Crater Lake.
We climb the steepest section of the whole Overland Track today fuelled by a hearty lunch. Reaching Marion's Lookout (1250m) takes about an hour, with steps leading through steeper sections. The reward, providing weather conditions allow, is staggering views of Cradle Mountain and Dove Lake. Every uphill step is worth it.
We continue around the base of Cradle Mountain along the edge of a spectacular glacial cirque before dropping into Waterfall Valley. Our private hut awaits, beneath towering Barn Bluff, having completed the steepest part of your journey (excluding side trips). It's a welcome retreat after several hours walking over exposed alpine plateau where some days the wind howls - a reminder of nature's power.
Day 2: Barn Bluff Hut to Pine Forest Moor Hut
Approximately 6 hours walking
Today we'll be walking across plains where glaciers once rested, slowly moving and scouring out shallow tarns. Although an undulating trek with a few sections of exposed moorland, there are no significant climbs today.
We take our time venturing across vast button grass plains where ancient pencil pines fringe alpine tarns. Rising from the moors, the peaks of Cradle Mountain and Barn Bluff are behind us. Look ahead, and the stately Mt Pelion West comes into view.
Those looking for additional challenge today can take a side trip to Lake Will. Hugged by pencil pines and with its narrow quartzite sand rim, Lake Will is striking. Keep an eye out for gravel mounds along the way, remnants of Joseph Will's coal mining efforts in the 1890s.
This evening, at Pine Forest Moor Hut, enjoy our outdoor dining setting with views out to Mt. Oakleigh in fine weather.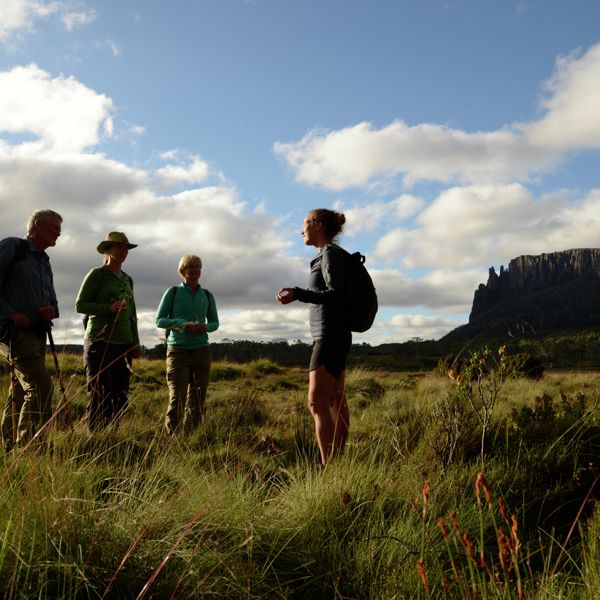 Day 3: Pine Forest Moor Hut to Pelion Hut
Approximately 5 hours walking
This morning we venture through gorgeous myrtle-beech rainforest as we descend around the base of Mt Pelion West, down to the Forth River before it plunges into Lemonthyme Valley. We'll take a break at Frog Flats beside the Forth River, which happens to be the Overland Track's lowest point.
From here, it's a gentle ascent back out of the valley. We leave thick Eucalypt forest behind as the trees part to reveal Pelion Plains. Uninterrupted views of Mt Oakleigh's dolerite spires now come into play.
The Pelion Plains area offers a host of side trips, hugged by mountainous terrain. There are excellent swimming holes, peaceful nooks to rest and abandoned copper mines to explore. Come nightfall, we'll be nestled amongst dry sclerophyll forest at Pelion Hut.
Day 4: Pelion Hut to Kia Ora Hut
Approximately 4-9 hours walking (Optional 5hr side trip to Mt Ossa)
Today begins with a climb of almost 300m to Pelion Gap through beautiful rainforest. Pelion Gap is a plateau stretching between Mt Pelion East and Mt Ossa, affording fantastic views to the south as well as back to the north.
There's plenty of time for side trips from Pelion Gap including the option to summit Mt Ossa. At 1617m, it is Tasmania's highest peak. There are other less challenging climbs, including Mt Doris.
From Pelion Gap it's a further two hours of gentle downhill to the hut. Today, choose to keep things relaxed or challenge yourself to stand atop the island's highest point. Once we arrive at Kia Ora Hut, enjoy a Tasmanian drop with spectacular views out to Cathedral Mountain.
Day 5: Kia Ora Hut to Windy Ridge Hut
Approximately 4 hours walking
Day five is about icy-flowing waterfalls. We depart Kia Ora hut and walk about an hour to Du Cane, where a 1910-built hut remains from the long-gone days of animal trapping. Du Cane Hut is a fine spot to rest, surounded by native gardens and overlooked by the spectacular Du Cane Range.
From here, we wander through some of the oldest forest in the National Park, with King Billy pines as much as 2000 years old. Now, we are above the Mersey River, which descends deeply northward towards Bass Strait, spilling down cliff faces.
There are three major sets of waterfalls in the area. We aim to visit one or more of these, choosing the best to have lunch beside depending on conditions. During the afternoon, we make our way over Du Cane Gap, then descend beside the spectacular Falling Mountain to Windy Ridge Hut. Tonight is a celebratory one, our last evening on the track.
the island's highest point. Once we arrive at Kia Ora Hut, enjoy a Tasmanian drop with spectacular views out to Cathedral Mountain.
Day 6: Windy Ridge Hut to Lake St Clair
Approximately 3 hours walking
Our destination today is Australia's deepest natural lake - Lake St Clair - shaped by glaciations over two million years. Birdsong helps us along this final day as we walk mainly through flowering dry sclerophyll forests.
We arrive at Narcissus at the northern end of Lake St Clair in time for lunch, before boarding the Idaclair cruise boat for a spectacular 17km cruise back to Cynthia Bay. There's typically around half an hour to look around the Visitor Centre here.
The return trip to Entally Lodge is through the trout fishing mecca of the highland lakes, descending the rugged Western Tiers. We'll cross the broad plains of the Northern Midlands, passing through the rural townships of Cressy and Longford.
Exclusive Accommodation
True shelter, something that gives protection and refuge, simple and sustainable, clean and comfortable.
Our groups have the exclusive use of the only private hut accommodation along the Overland Track. Each hut has been discretely located off the main trail and offers a hot shower, drying room and twin share accommodation.
Our Private Huts
Operating and owning the only private hut accommodation along the Overland Track is a great privilege, and we take our responsibility toward the National Park & the natural environment very seriously. Operating in such a delicate environment, Cradle Mountain Huts places a great deal of importance on minimal impact track and hut practices and the huts are designed to be ecologically sustainable. Each hut is architecturally designed to maximize cross flow ventilation and operate with maximum efficiency with renewable energy. Our private Cradle Mountain Huts are maintained by us to ensure your comfort.
There will be afternoon tea, as well as some time to relax and enjoy your surroundings before dinner is served. In the evening, you are free to relax or take an early night and feel refreshed and revived in the morning.
There are games and a number of books in each hut, which can be enjoyed in the lounge area or, in warm weather, out on the deck or helipad.
The remote location of the huts demands that they are autonomous in terms of servicing. Rain water is chanelled off the roofs into tanks and the huts incorporate self-composting, water-free batching toilets. We provide phosphorous-free soap for our guests, and all waste water is separated through grease traps and sand filters. The residue is regularly removed from each site, along with all other rubbish. Gas and solar are the only sources of power, used for lighting, heating and cooking.
Provisioning of these huts is a unique procedure, once again due to their remote location. Only twice each season, supplies of food, wine and gas cylinders are flown in by helicopter over a two-day period, while all garbage and waste matter is flown out. Nothing is left within the National Park.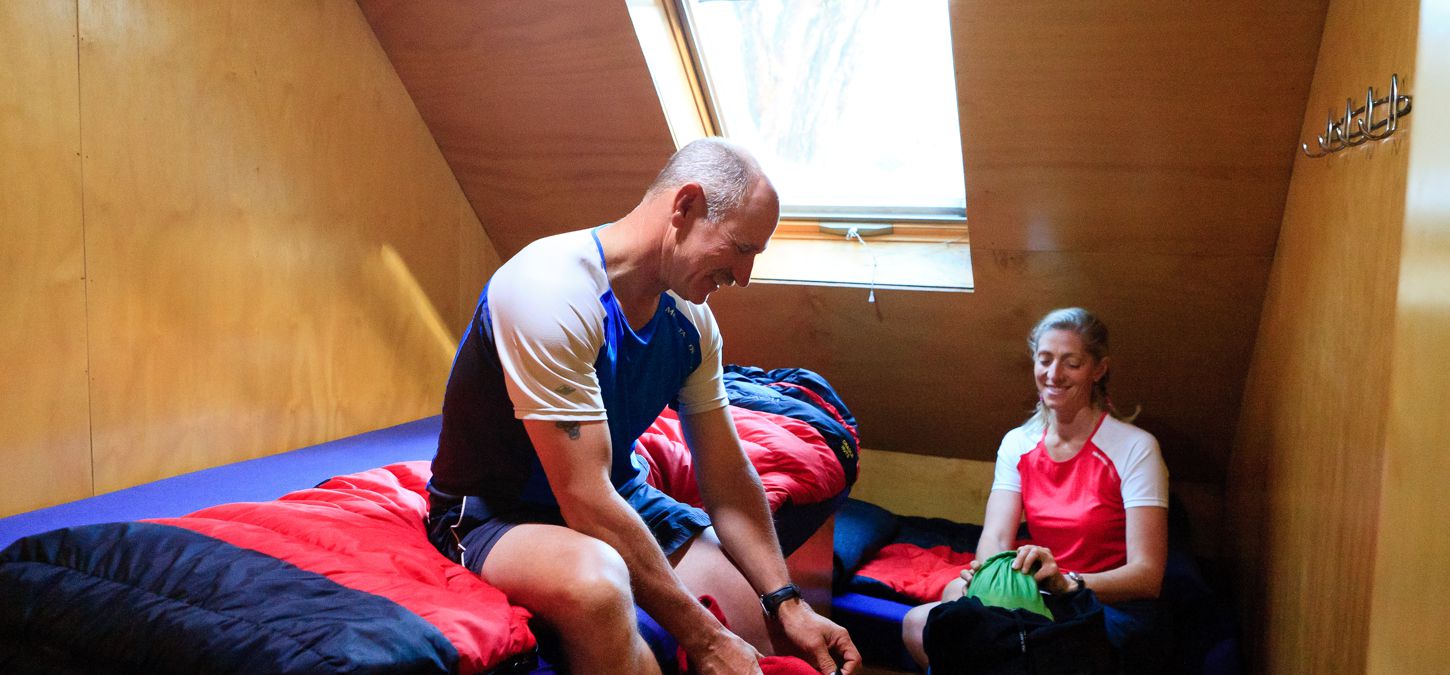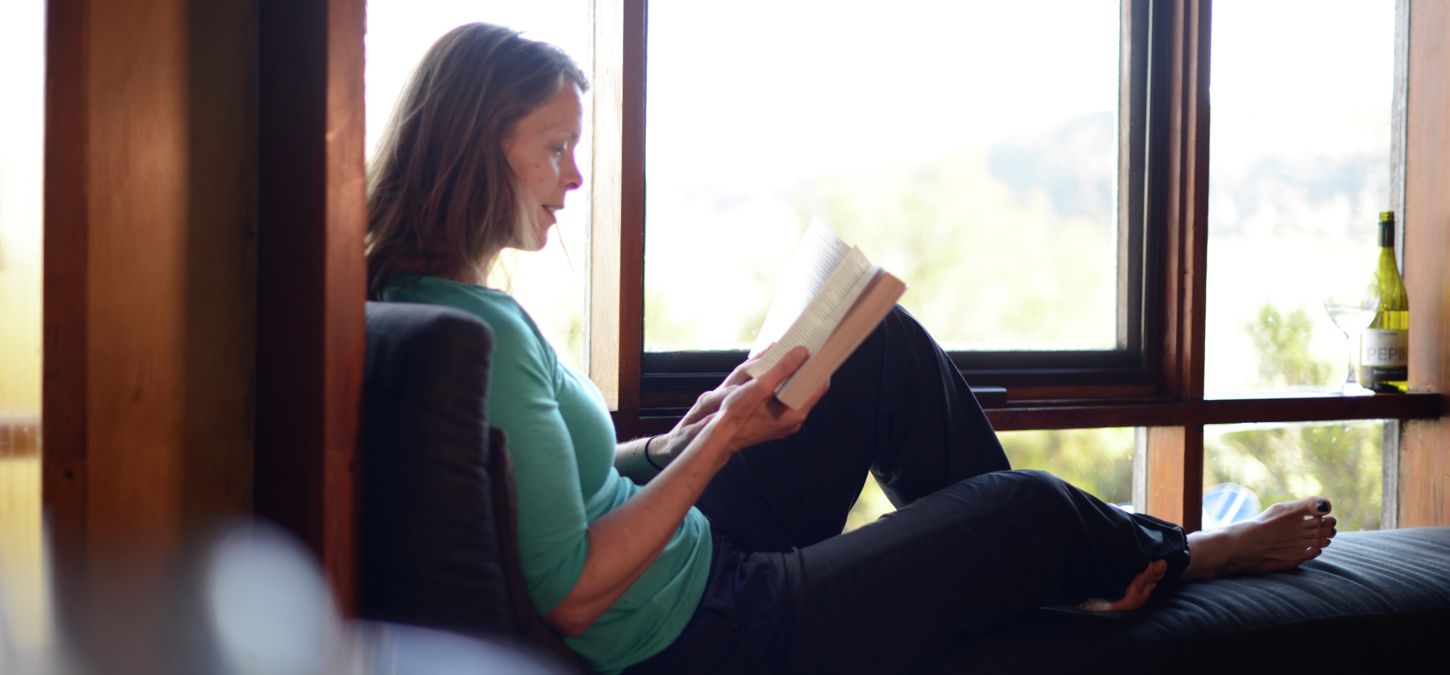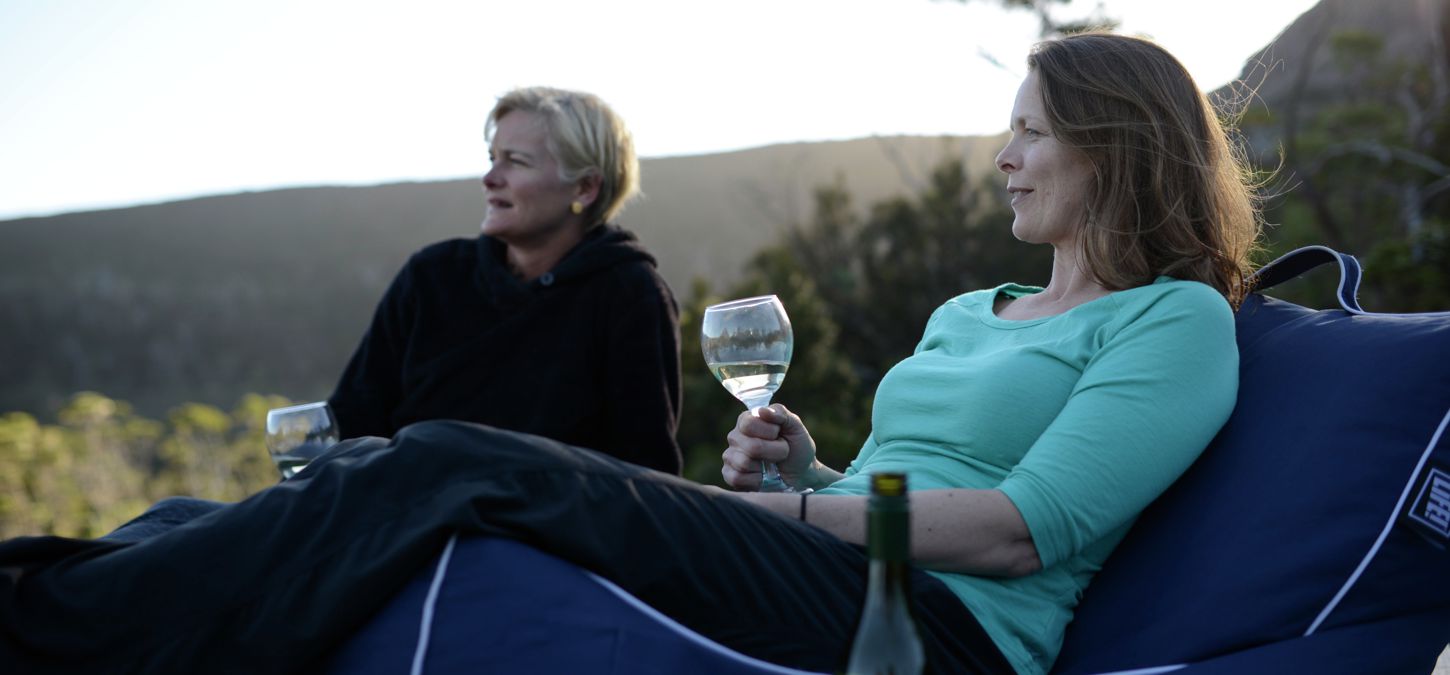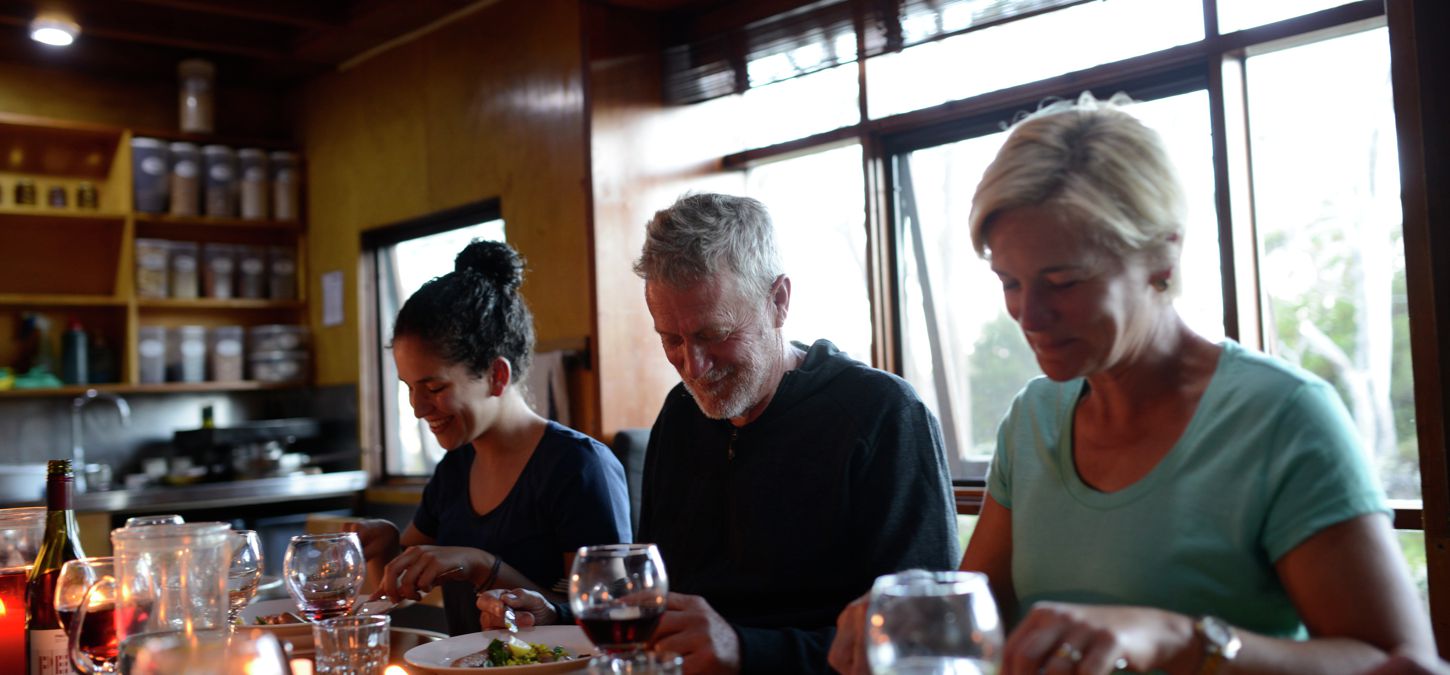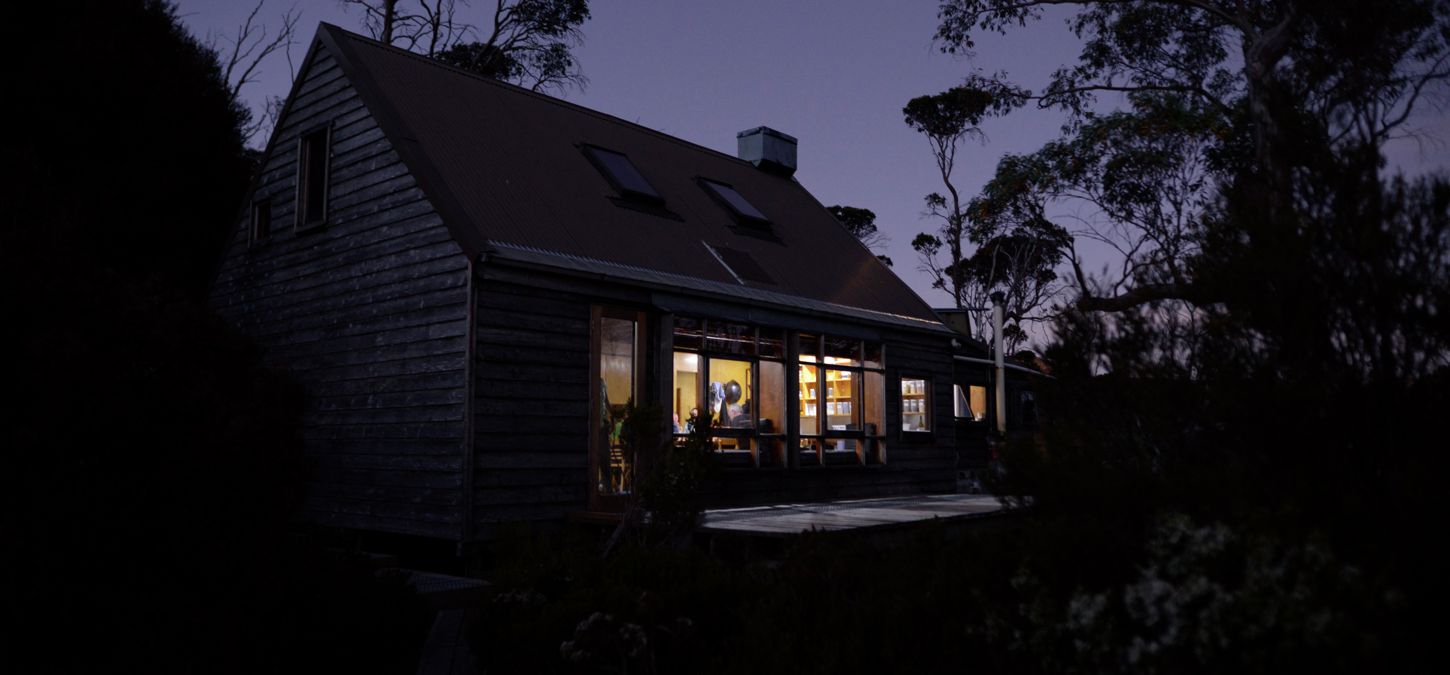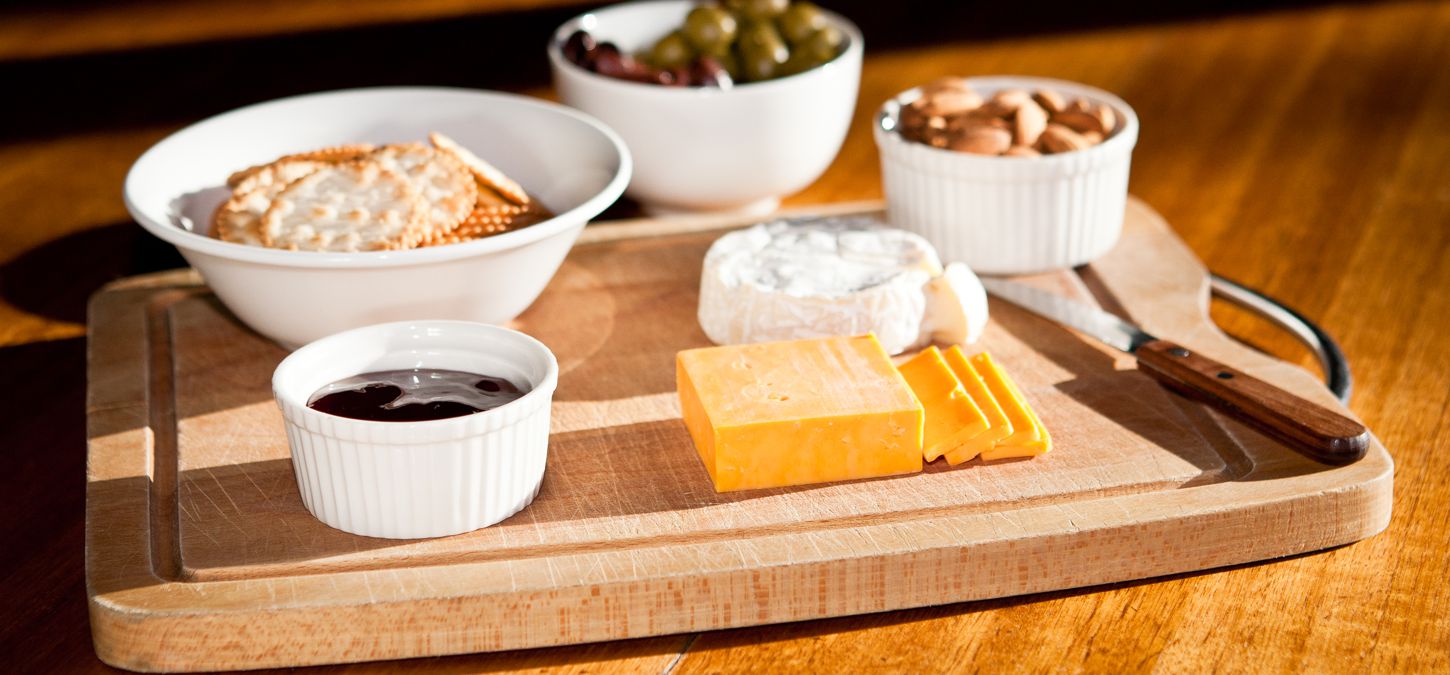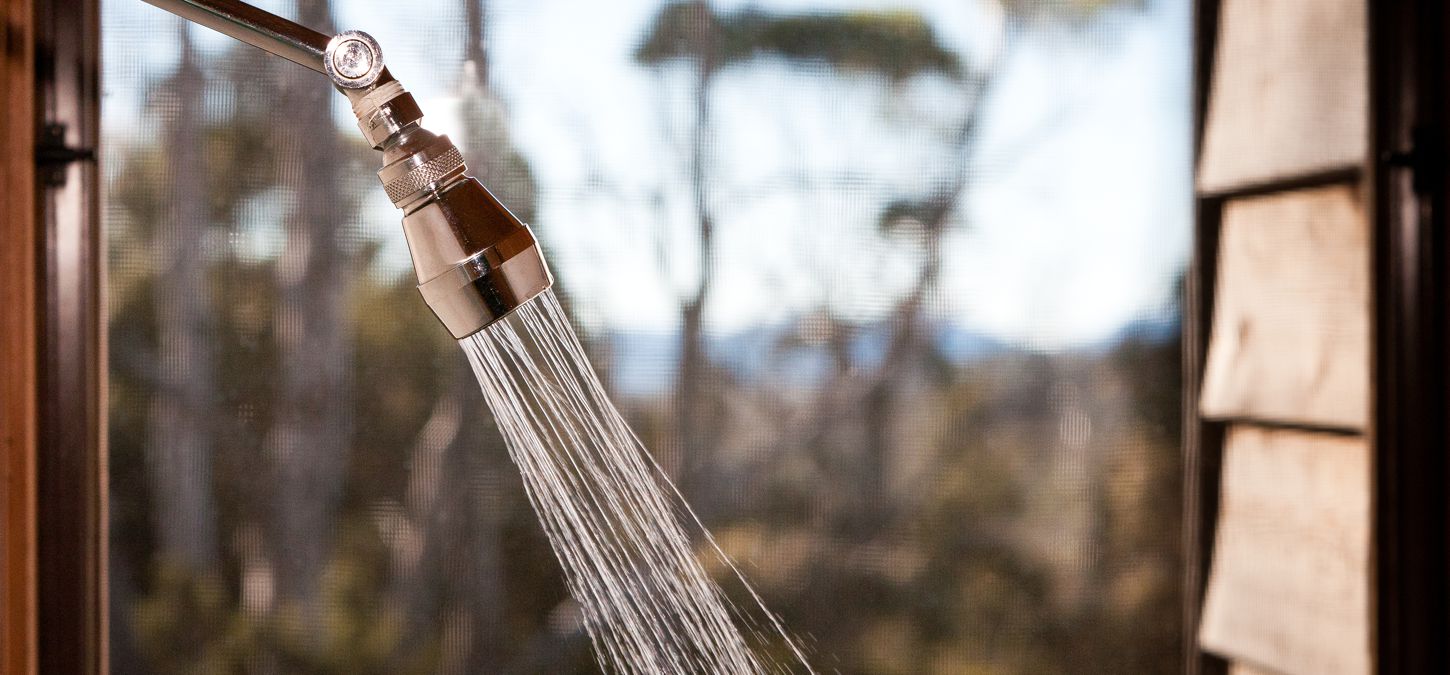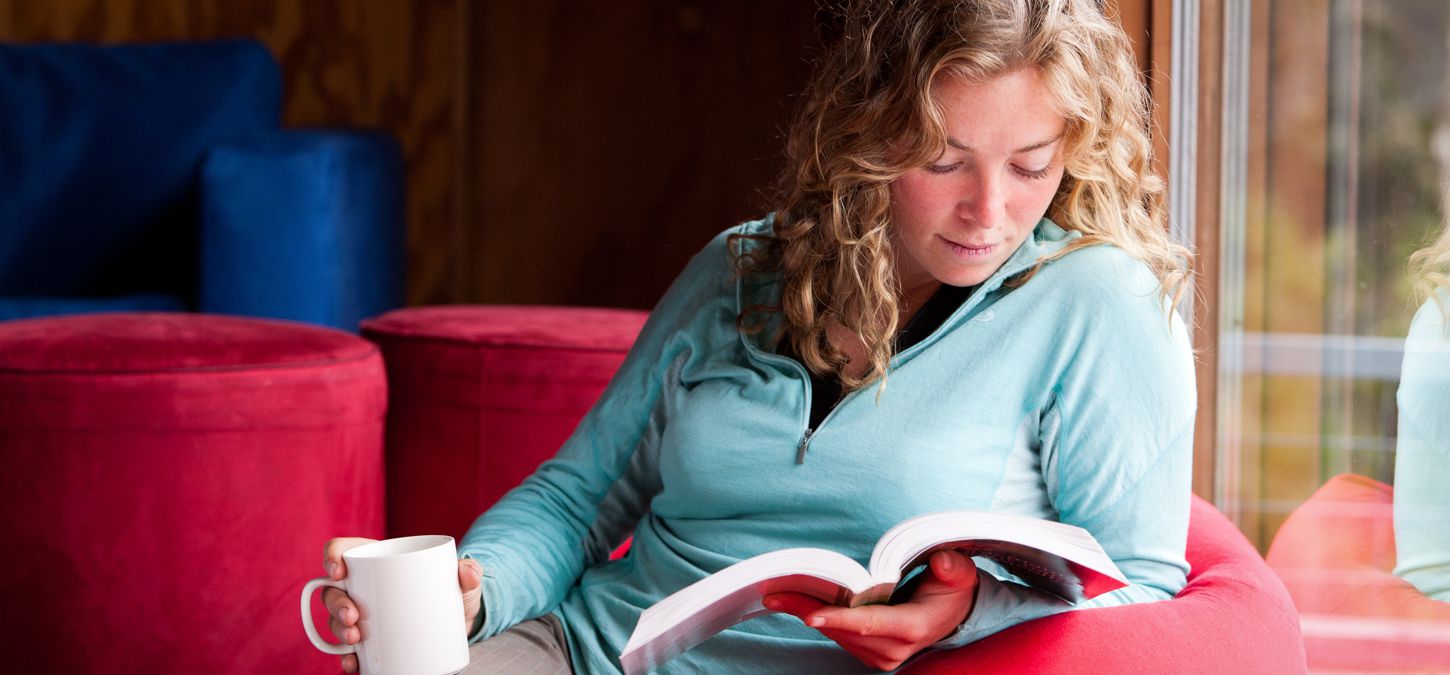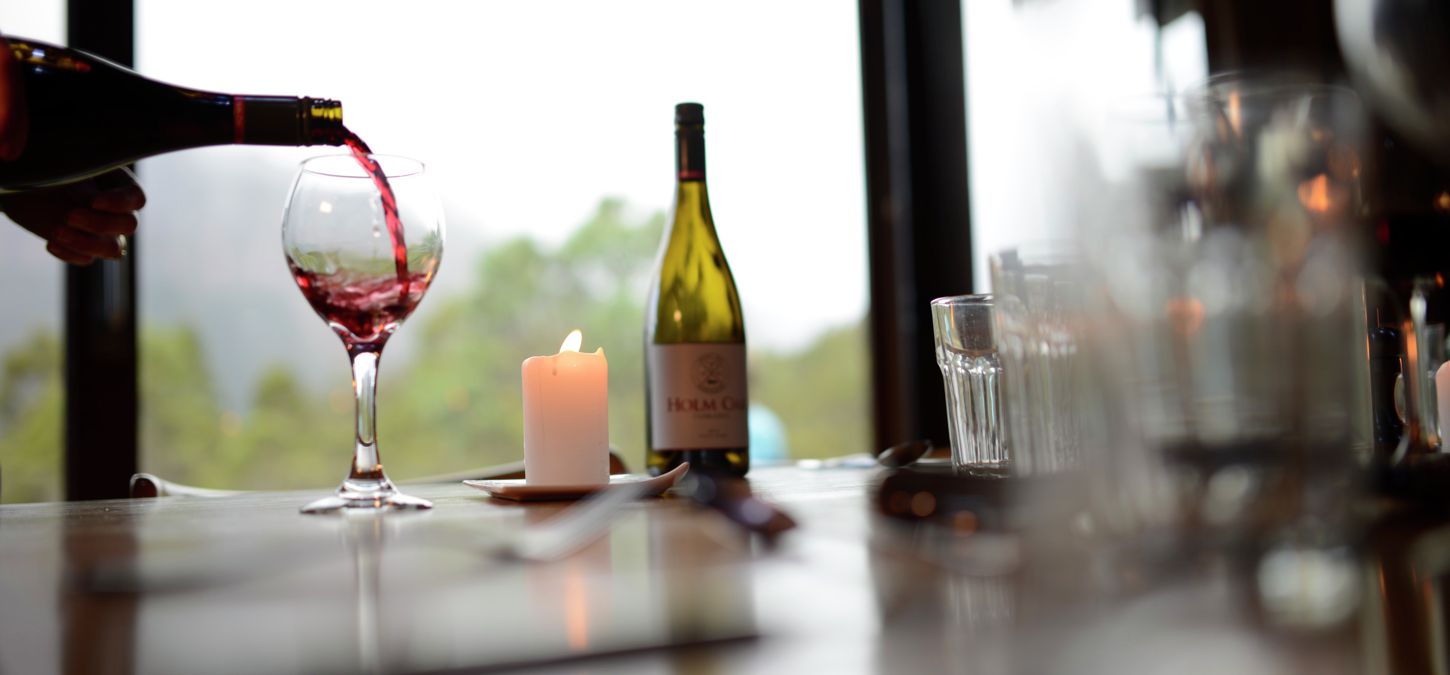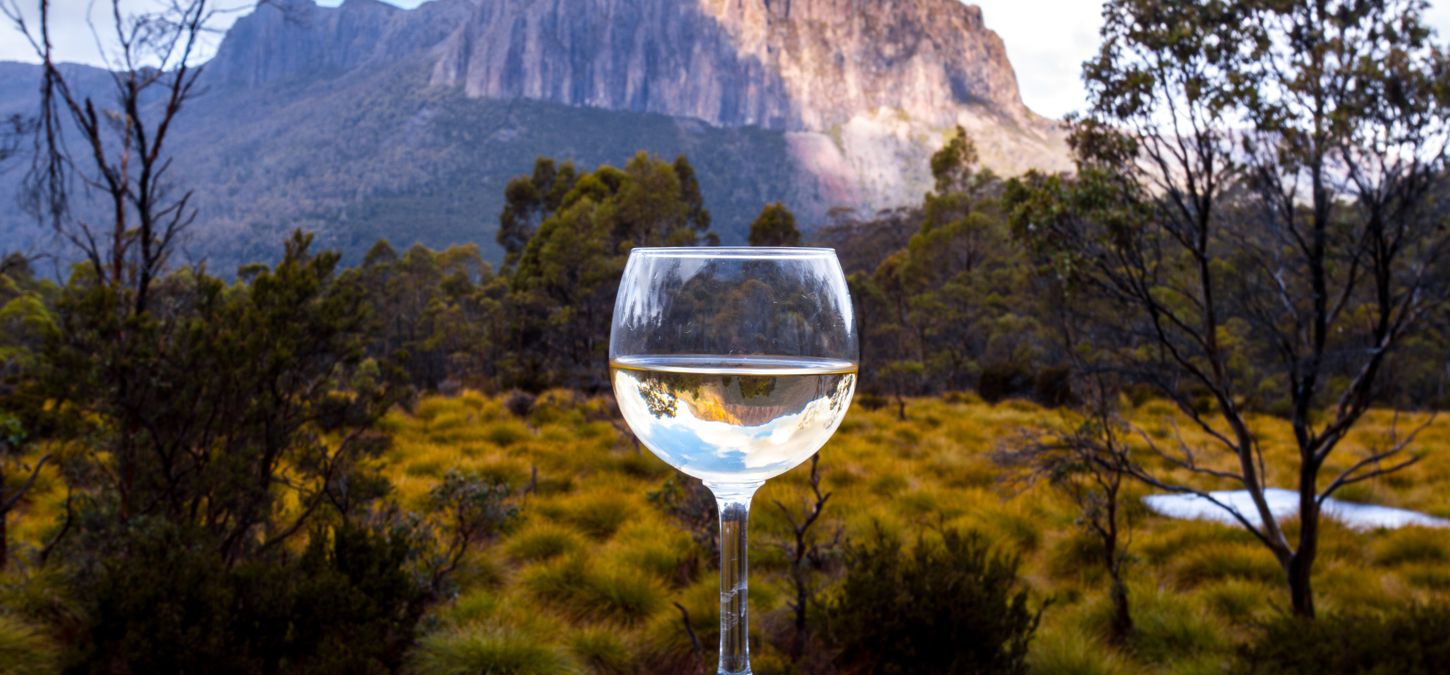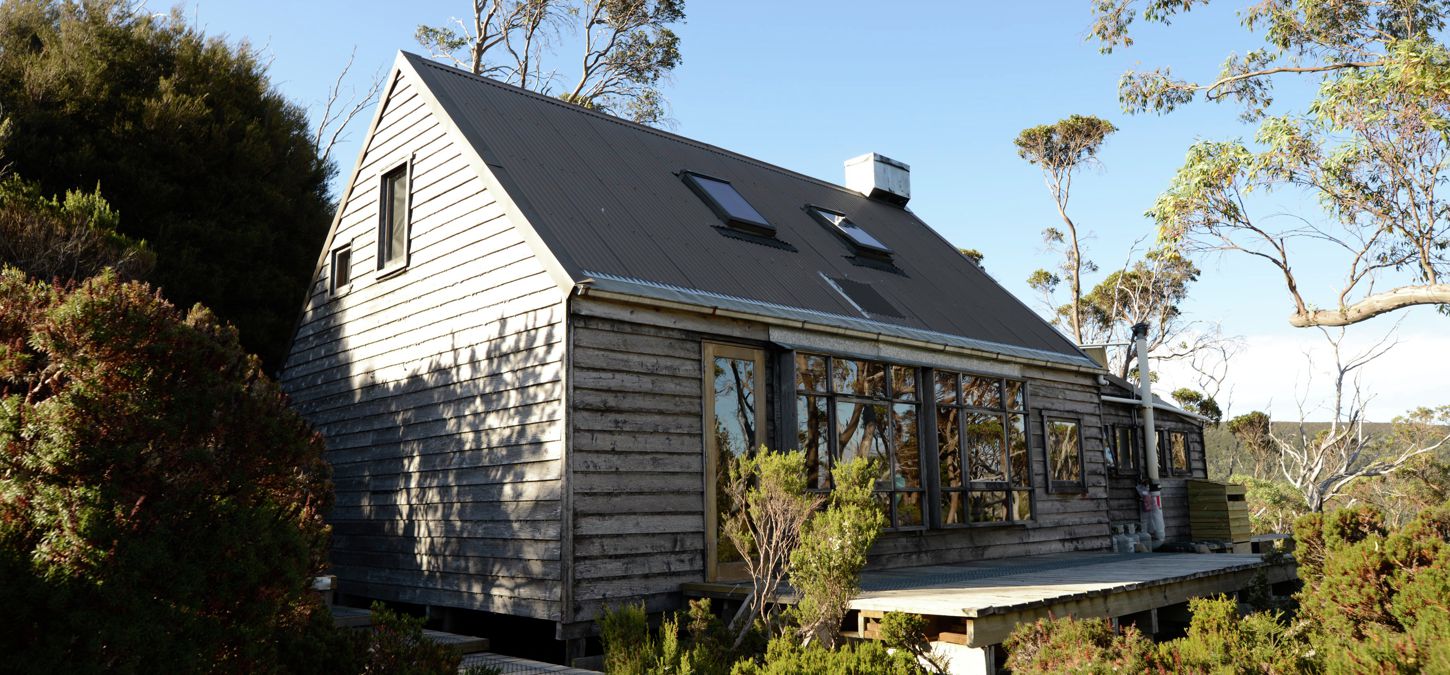 Cradle Mountain Huts 'Mindfulness' Walk
with Dr Richard Chambers and Elisa Caro
Available for groups by request
Price: Walk fee + Facilitator Fee
6 Day Guided Walk (Twin Share)
Minimum and Maximum guests - 10 (Twin Share)
Direct bookings only:
Direct bookings only. For all enquiries and bookings please contact Tasmanian Walking Company via email Daniel@taswalkingco.com.au
or complete the below enquiry form
Single supplement
Single supplements are not available for this experience.
Special Interest Walks - Terms and Conditions 
All prices are quoted per person in $AUD including GST 
A deposit of $500 per person and the Guest Information Form are due within five days of booking

Minimum numbers are required three months prior to departure. 

The final payment is due three months before departure. For reservations made three months or less from departure date, full payment is due at time of booking. 
Cancellations after January 13 for reasons other than restrictions placed upon travel due to Covid-19 are non-refundable.
Bookings are transferrable.
Prices are subject to change without notice
Travel and pre and post-trip accommodation expenses are not included.

This walk cannot be booked in conjunction with any other offers and discounts.
Please view our traditional booking terms and conditions 
After the minimum number of bookings has been achieved, the trip is guaranteed to depart.  If for any reason, the trip cannot go ahead due to restrictions placed upon travel due to Covid-19,  guests will be permitted to reschedule their walk to the new date provided for Richard's walk with no additional fee, cancel or rebook a traditional Cradle Mountain Huts Walk within 24 months. Guests can transfer to a traditional Cradle Mountain Huts Walk itinerary and have the difference in price refunded. Cancellations for other reasons will incur our standard cancellation fees.
Inclusions
Return transfers between Launceston and the walk base
Accommodation each evening in one of our five private huts - twin share
All meals and non-alcoholic beverages, plus a limited selection of Tasmanian wines
National Park and Overland Track passes
Boat transfer across Lake St Clair (on Day 6 of the six day walk only)
Use of a backpack and Gore-tex jacket for the duration of the walk
Sleeping bags, pillows and a comfortable mattress at each hut
Sleeping sheet and pillowcase to carry with you
Two qualified guides for the duration of the walk
Additional information
Have a burning question?  Check out our

 

FAQ page, and if you need further help please don't hesitate to

 

contact our friendly reservations team
Ready to start planning your next adventure and want to know what to bring.

 

Check out our detailed gear list, including details on what's provided. If your unsure about anything on the gear list please call us or talk to you local outdoor adventure store.
Need help deciding? Talk to an expert
We're here to help 9am – 5pm Monday to Friday, otherwise, email us anytime and we'll be in touch.