Cradle Mountain Huts Walk with Matilda Wand
Available by request for private groups | Price: from $4,530 pp
Embark on Tasmania's Overland Track with Behavioural Strategist and Life Coach Matilda Wand. Over six days and 68km, immerse yourself in Tasmania's alpine wilderness. Matilda will introduce experiences that help you embrace challenges on track and beyond. Disconnect from everyday life to connect with nature and discover more possibilities.
The Cradle Mountain Huts Mindfulness Walk is a six-day immersion in pristine nature on Tasmania's world-famous Overland Track. Retreating each evening to the comfort of the only private accommodation along the trail, the walk will leave you feeling relaxed and refreshed.
  Direct bookings only.  For all enquiries and bookings please contact Tasmanian Walking Company on (03) 6392 2211 or email bookings@taswalkingco.com.au
Matilda Wand
Matilda is not only a Behavioural Strategist & Life Coach but also a Professional Firefighter working in Sydney NSW. She also represented Australia as a Gridiron Athlete in the 2017 World Cup and is an International Retreat Facilitator.
Matilda is a member of the International Coaching Federation and the Australian Board of Neuro Linguistic Programming so you know she has been trained and has accreditation with the best coaching organisations on the planet.
Matilda is a strong and powerful woman who will lead you into a version of yourself you've never imagined possible by integrating her experience with various coaching modalities such as NLP, Hypnosis, Multiple Brain Integration Techniques, Behavioural Analysis and Matrix Therapies.
Matilda explores then reprograms her clients conscious and subconscious beliefs and behaviours. Using her powerful coaching skills you'll experience self-discovery as you've never experienced before.
www.freedomiswithin.com.au | coach@matildawand.com.au
Instagram: freedomdiariestilly | LinkedIn: www.linkedin.com/in/matildawand 
'it changed my life from being unhappy, a bit depressed and stuck, to the happiest I have ever been, feeling unstoppable, feeling successful and loving every day of my life'
'Since investing in coaching with Matilda my enjoyment of life has improved dramatically. I have more energy to get outside and live life. I have realised what is important. I feel more in control of my situation. I wake up each morning ready to face the day and this is only the beginning.'
'I was able to grasp a deep understanding as to why I was acting the way I was and how to take steps to creating a much more fulfilling life.'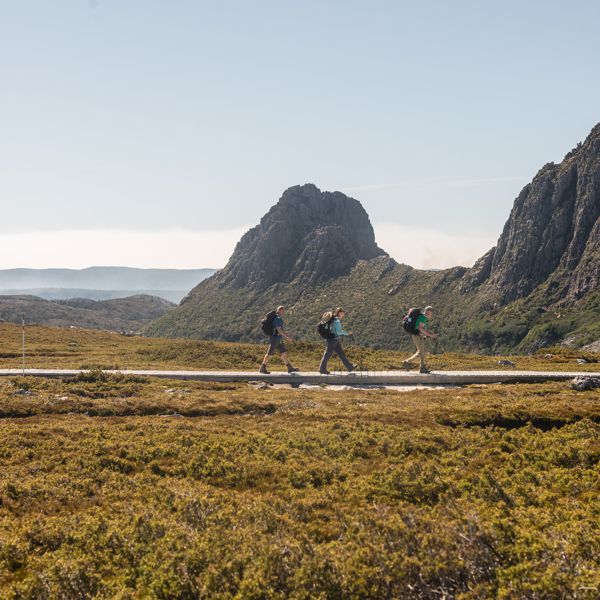 6 Days of Embracing Challenges
Each day of the walk, will have a theme, led by Matilda. Workshops on our Cradle Mountain Huts Walk have to be flexible. They are delivered in moments with stunning backdrops in nature that allow for the walk and day-to-day logistics to be the first priority.
1.) Identify Strengths
Working through challenging obstacles will push you to discover strengths you never knew you had, and reveal qualities within yourself that would have otherwise laid undiscovered. Identifying them will fill your toolbox with skills to conquer greater challenges in the future.
2.) Develop 2% Mindset
Putting in the time to work through a challenge will cultivate resilience. The conquering of one obstacle builds confidence that you can handle something even tougher in the future. Maybe, even get through it faster. The more you embrace challenges, the higher your threshold will become for what makes you uncomfortable. Over time you will become more adept at bouncing back from difficulties. 
3.) Master Your Emotions
When pushing through a challenging time, you will experience a wide array of emotions: sadness, frustration, anger, desperation, anguish, relief, contentment, bliss, etc. Feeling, learning, recognising, and sorting out how to deal with these emotions will lead to a mastery of your emotional self. No longer will you be ruled by your emotions, instead you will be the master of them!
4.) Social Growth
Amid the struggle, you will reach out to others and seek insights and wisdom to help you overcome adversity. The people you discover will become mentors, inspiration, and support. Relationships forged in the kiln of shared struggle are some of the strongest bonds people share. For example, look at the brotherhood the ANZACS have. These connections will be there to encourage you along the way and, in the end, be there to celebrate your victory.
5.) Cultivate Personal Leadership 
Overcoming adversity makes leaders of us all. Others struggling in the same or similar way will look to you as an encouraging example. Your triumphs become a model for others to follow or, at the very least, be an inspiration. The best leaders are the ones who lead by example and have overcome many challenges to become the person they are.
 6.) Build Character - Your Best Self
Above all, prevailing over challenge and adversity builds a strong character! The obstacles we overcome in life and the decisions we make when faced with them shape who we are. The results of these trials provide a bearing toward the person we will become. In the same way, going to the gym exercises our body and builds muscle - taking on challenges strengthens our character and leads us on the path to being greater than our former self.
Cradle Mountain Huts Walk  (6-days)
Tasmania's Overland Track is famous the world over and our signature trip is the way to experience it in classic style. Across six days, our most popular Overland experience completes the full journey from World Heritage-listed Cradle Mountain to Lake St Clair.
The fully guided walk begins at Waldheim in Cradle Valley and journeys some 65 kilometres through to Lake St Clair, Australia's deepest natural lake. Our signature adventure does not include multiple side trips, but there is the opportunity on Day 4 to summit Mount Ossa.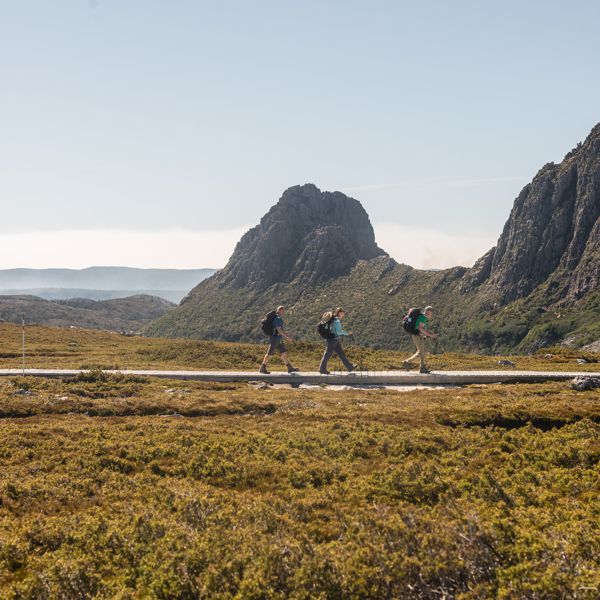 Day 1: Waldheim to Barn Bluff Hut
Approximately 7 hours walking
On the summit of Cradle Mountain in 1910, Austrian-born Gustav Weindorfer proclaimed, "This must be a national park for the people for all time." It's fitting our journey begins at Waldheim in Cradle Valley, where Weindorfer's story is told. We set off on the track, venturing through ancient temperate rainforest, passing the dramatic glacially-carved Crater Lake.
We climb the steepest section of the whole Overland Track today fuelled by a hearty lunch. Reaching Marion's Lookout (1250m) takes about an hour, with steps leading through steeper sections. The reward, providing weather conditions allow, is staggering views of Cradle Mountain and Dove Lake. Every uphill step is worth it.
We continue around the base of Cradle Mountain along the edge of a spectacular glacial cirque before dropping into Waterfall Valley. Our private hut awaits, beneath towering Barn Bluff, having completed the steepest part of your journey (excluding side trips). It's a welcome retreat after several hours walking over exposed alpine plateau where some days the wind howls - a reminder of nature's power.
Day 2: Barn Bluff Hut to Pine Forest Moor Hut
Approximately 6 hours walking
Today we'll be walking across plains where glaciers once rested, slowly moving and scouring out shallow tarns. Although an undulating trek with a few sections of exposed moorland, there are no significant climbs today.
We take our time venturing across vast button grass plains where ancient pencil pines fringe alpine tarns. Rising from the moors, the peaks of Cradle Mountain and Barn Bluff are behind us. Look ahead, and the stately Mt Pelion West comes into view.
Those looking for additional challenge today can take a side trip to Lake Will. Hugged by pencil pines and with its narrow quartzite sand rim, Lake Will is striking. Keep an eye out for gravel mounds along the way, remnants of Joseph Will's coal mining efforts in the 1890s.
This evening, at Pine Forest Moor Hut, enjoy our outdoor dining setting with views out to Mt. Oakleigh in fine weather.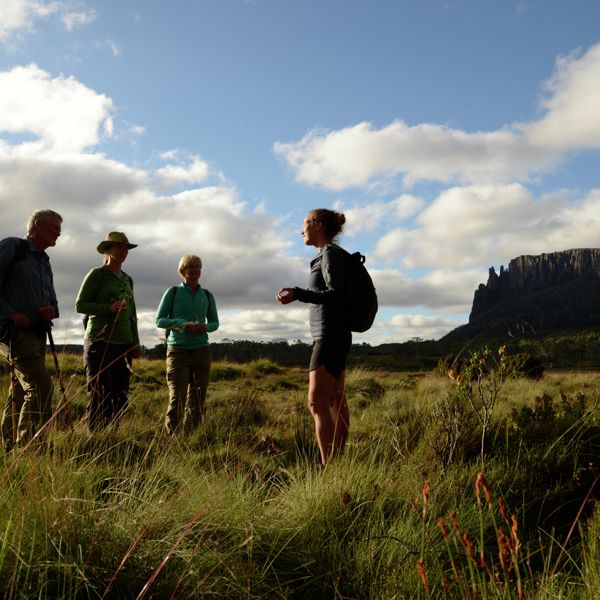 Day 3: Pine Forest Moor Hut to Pelion Hut
Approximately 5 hours walking
This morning we venture through gorgeous myrtle-beech rainforest as we descend around the base of Mt Pelion West, down to the Forth River before it plunges into Lemonthyme Valley. We'll take a break at Frog Flats beside the Forth River, which happens to be the Overland Track's lowest point.
From here, it's a gentle ascent back out of the valley. We leave thick Eucalypt forest behind as the trees part to reveal Pelion Plains. Uninterrupted views of Mt Oakleigh's dolerite spires now come into play.
The Pelion Plains area offers a host of side trips, hugged by mountainous terrain. There are excellent swimming holes, peaceful nooks to rest and abandoned copper mines to explore. Come nightfall, we'll be nestled amongst dry sclerophyll forest at Pelion Hut.
Day 4: Pelion Hut to Kia Ora Hut
Approximately 4-9 hours walking (Optional 5hr side trip to Mt Ossa)
Today begins with a climb of almost 300m to Pelion Gap through beautiful rainforest. Pelion Gap is a plateau stretching between Mt Pelion East and Mt Ossa, affording fantastic views to the south as well as back to the north.
There's plenty of time for side trips from Pelion Gap including the option to summit Mt Ossa. At 1617m, it is Tasmania's highest peak. There are other less challenging climbs, including Mt Doris.
From Pelion Gap it's a further two hours of gentle downhill to the hut. Today, choose to keep things relaxed or challenge yourself to stand atop the island's highest point. Once we arrive at Kia Ora Hut, enjoy a Tasmanian drop with spectacular views out to Cathedral Mountain.
Day 5: Kia Ora Hut to Windy Ridge Hut
Approximately 4 hours walking
Day five is about icy-flowing waterfalls. We depart Kia Ora hut and walk about an hour to Du Cane, where a 1910-built hut remains from the long-gone days of animal trapping. Du Cane Hut is a fine spot to rest, surounded by native gardens and overlooked by the spectacular Du Cane Range.
From here, we wander through some of the oldest forest in the National Park, with King Billy pines as much as 2000 years old. Now, we are above the Mersey River, which descends deeply northward towards Bass Strait, spilling down cliff faces.
There are three major sets of waterfalls in the area. We aim to visit one or more of these, choosing the best to have lunch beside depending on conditions. During the afternoon, we make our way over Du Cane Gap, then descend beside the spectacular Falling Mountain to Windy Ridge Hut. Tonight is a celebratory one, our last evening on the track.
the island's highest point. Once we arrive at Kia Ora Hut, enjoy a Tasmanian drop with spectacular views out to Cathedral Mountain.
Day 6: Windy Ridge Hut to Lake St Clair
Approximately 3 hours walking
Our destination today is Australia's deepest natural lake - Lake St Clair - shaped by glaciations over two million years. Birdsong helps us along this final day as we walk mainly through flowering dry sclerophyll forests.
We arrive at Narcissus at the northern end of Lake St Clair in time for lunch, before boarding the Idaclair cruise boat for a spectacular 17km cruise back to Cynthia Bay. There's typically around half an hour to look around the Visitor Centre here.
The return trip to Entally Lodge is through the trout fishing mecca of the highland lakes, descending the rugged Western Tiers. We'll cross the broad plains of the Northern Midlands, passing through the rural townships of Cressy and Longford.
Exclusive Accommodation
True shelter, something that gives protection and refuge, simple and sustainable, clean and comfortable.
Our groups have the exclusive use of the only private hut accommodation along the Overland Track. Each hut has been discretely located off the main trail and offers a hot shower, drying room and twin share accommodation.
Our Private Huts
Operating and owning the only private hut accommodation along the Overland Track is a great privilege, and we take our responsibility toward the National Park & the natural environment very seriously. Operating in such a delicate environment, Cradle Mountain Huts places a great deal of importance on minimal impact track and hut practices and the huts are designed to be ecologically sustainable. Each hut is architecturally designed to maximize cross flow ventilation and operate with maximum efficiency with renewable energy. Our private Cradle Mountain Huts are maintained by us to ensure your comfort.
There will be afternoon tea, as well as some time to relax and enjoy your surroundings before dinner is served. In the evening, you are free to relax or take an early night and feel refreshed and revived in the morning.
There are games and a number of books in each hut, which can be enjoyed in the lounge area or, in warm weather, out on the deck or helipad.
The remote location of the huts demands that they are autonomous in terms of servicing. Rain water is chanelled off the roofs into tanks and the huts incorporate self-composting, water-free batching toilets. We provide phosphorous-free soap for our guests, and all waste water is separated through grease traps and sand filters. The residue is regularly removed from each site, along with all other rubbish. Gas and solar are the only sources of power, used for lighting, heating and cooking.
Provisioning of these huts is a unique procedure, once again due to their remote location. Only twice each season, supplies of food, wine and gas cylinders are flown in by helicopter over a two-day period, while all garbage and waste matter is flown out. Nothing is left within the National Park.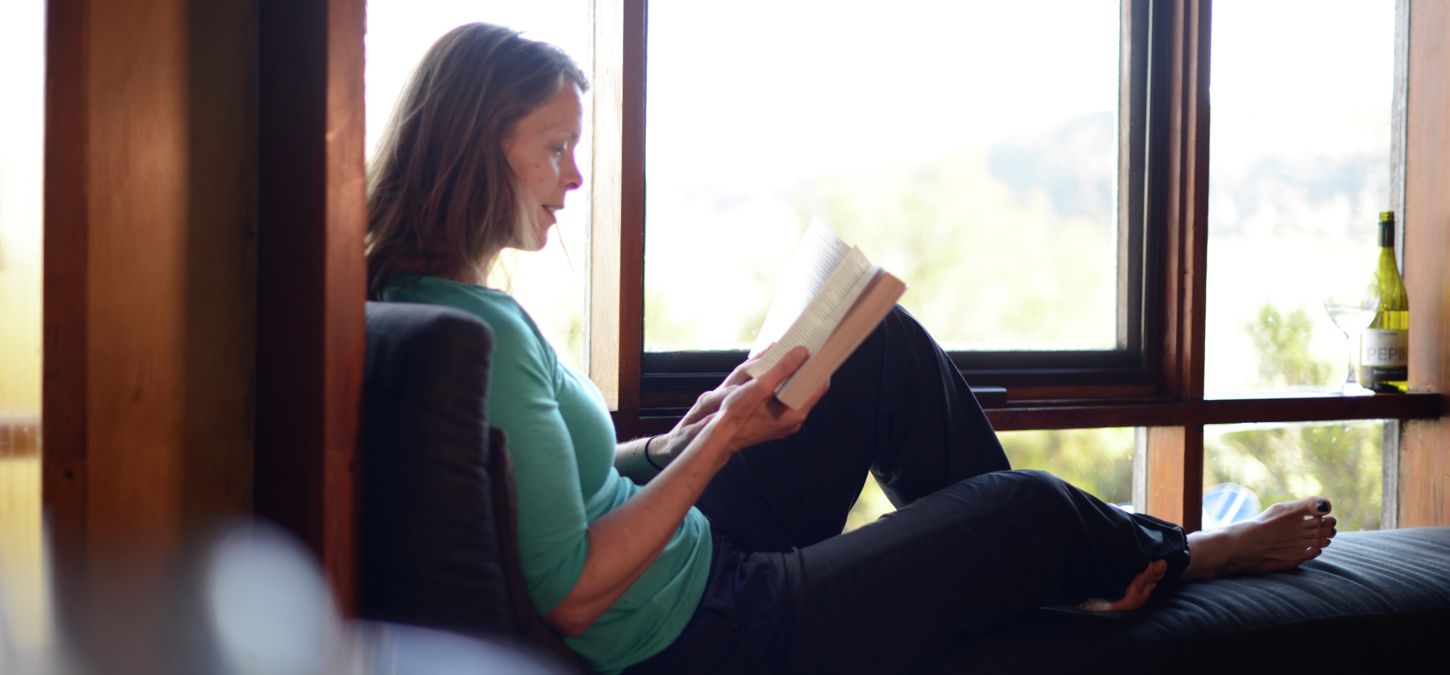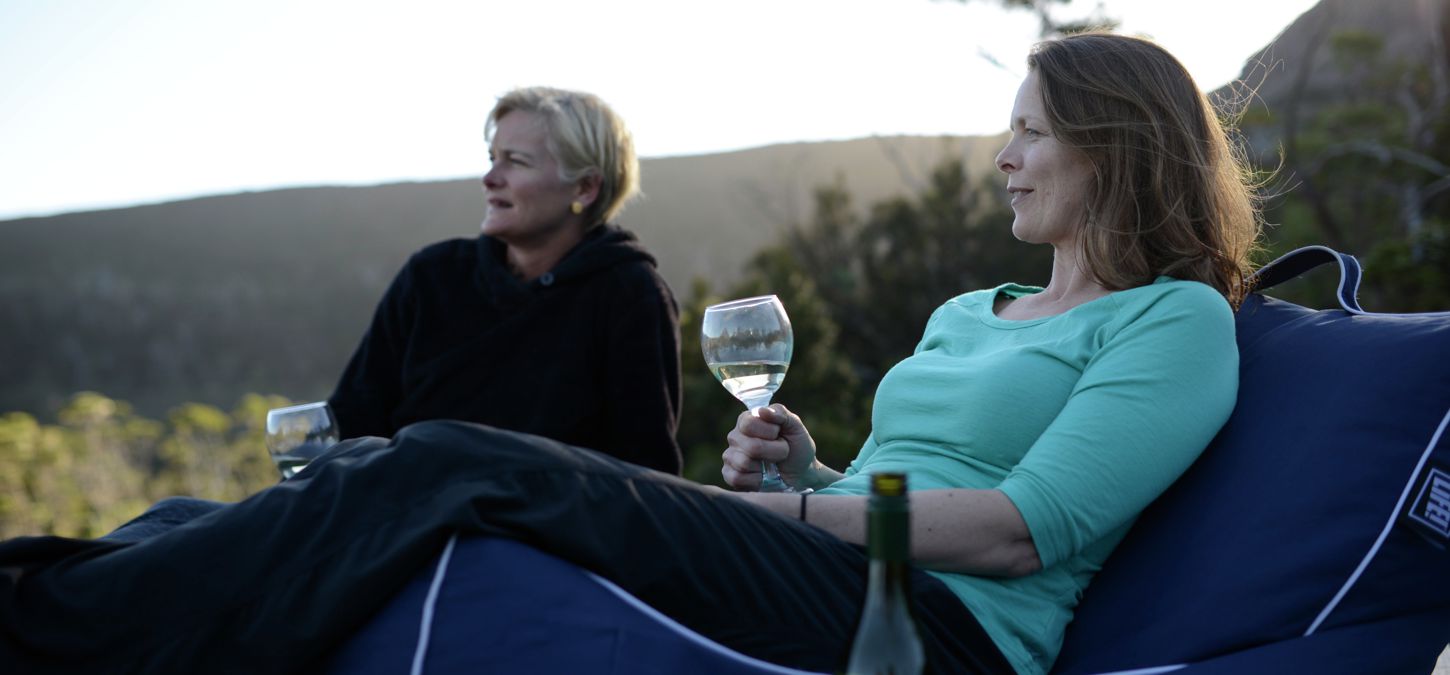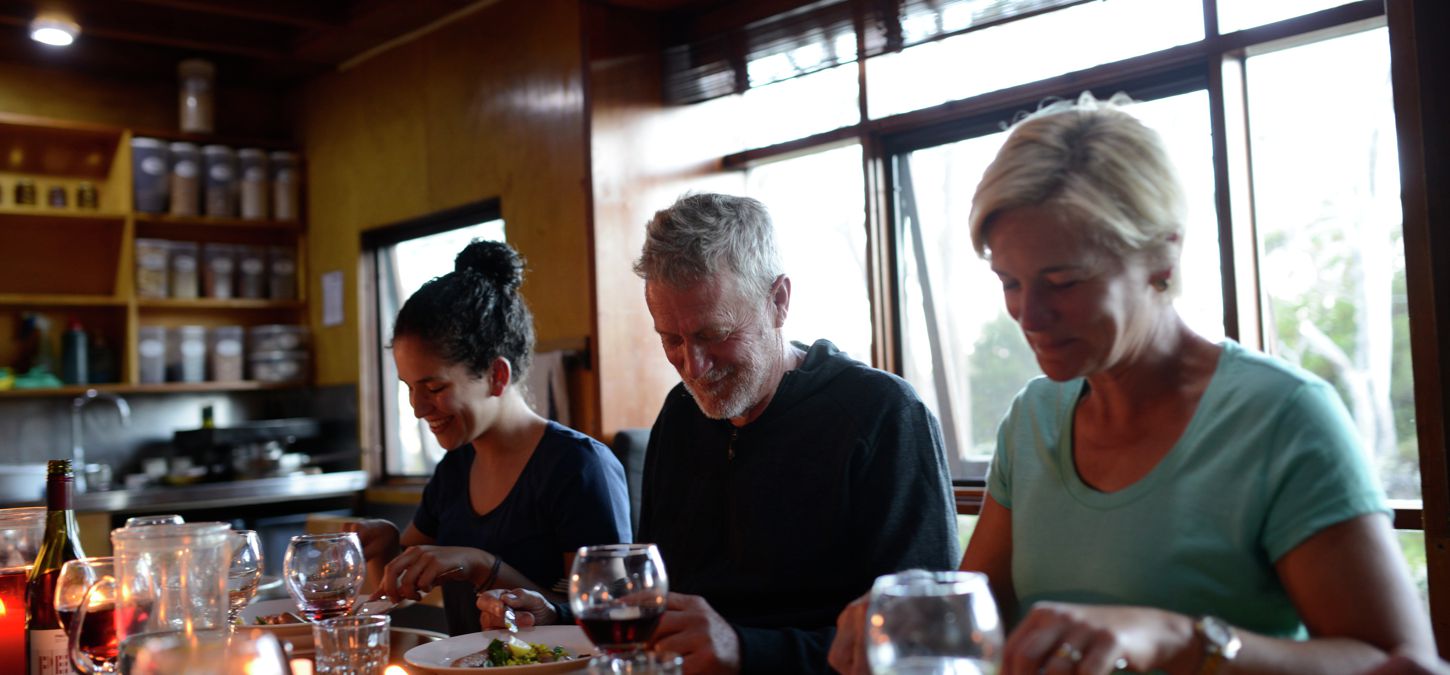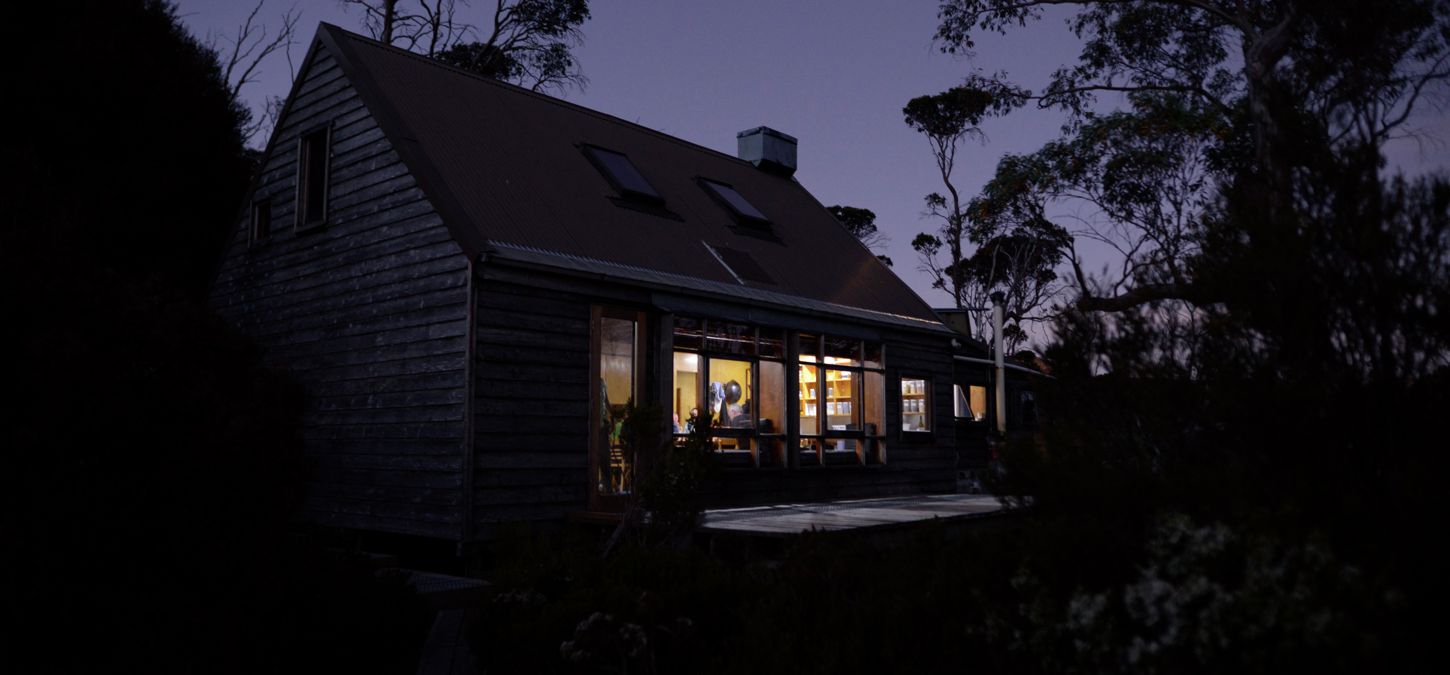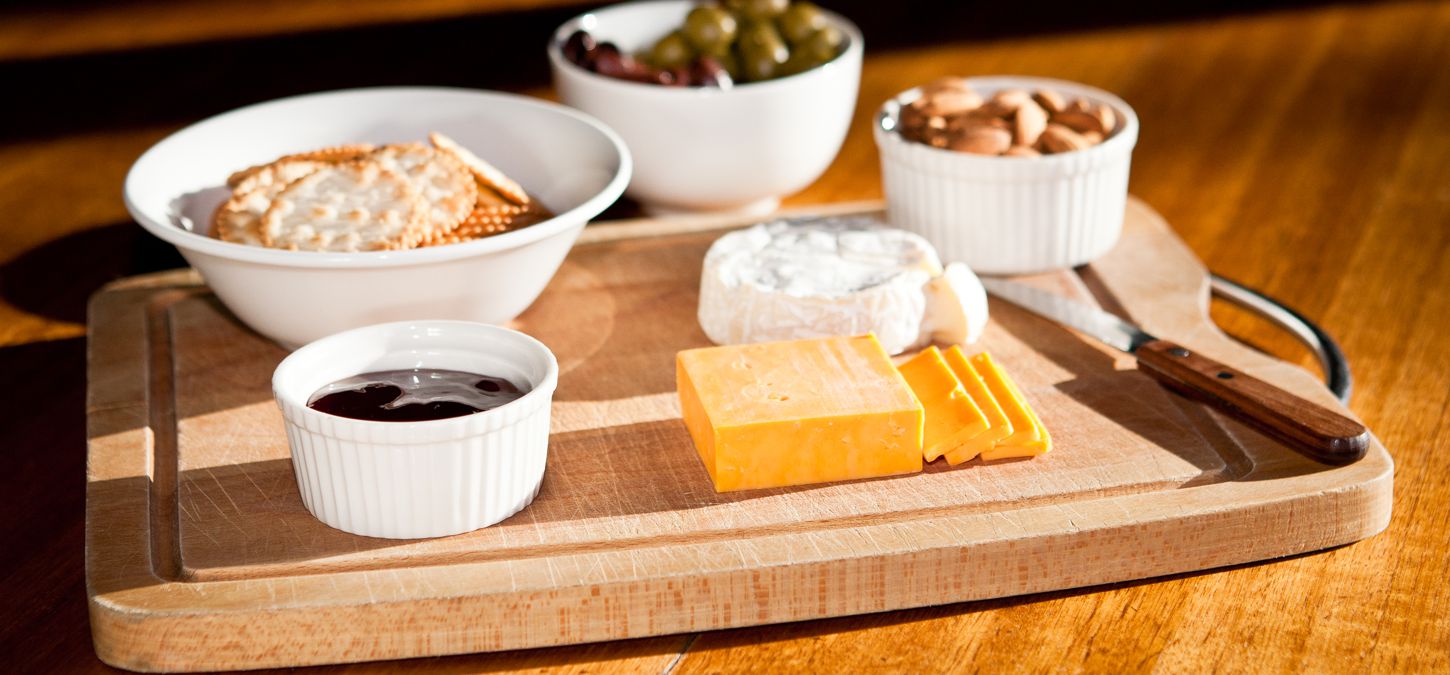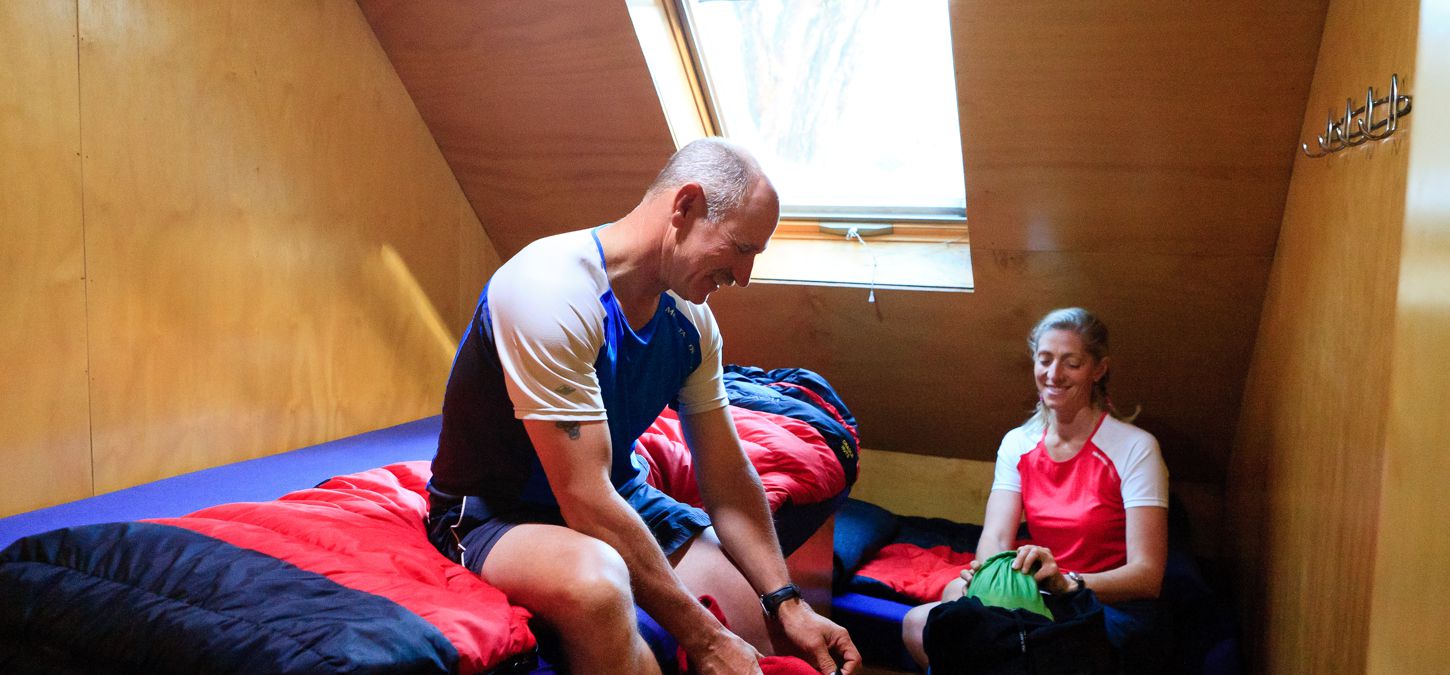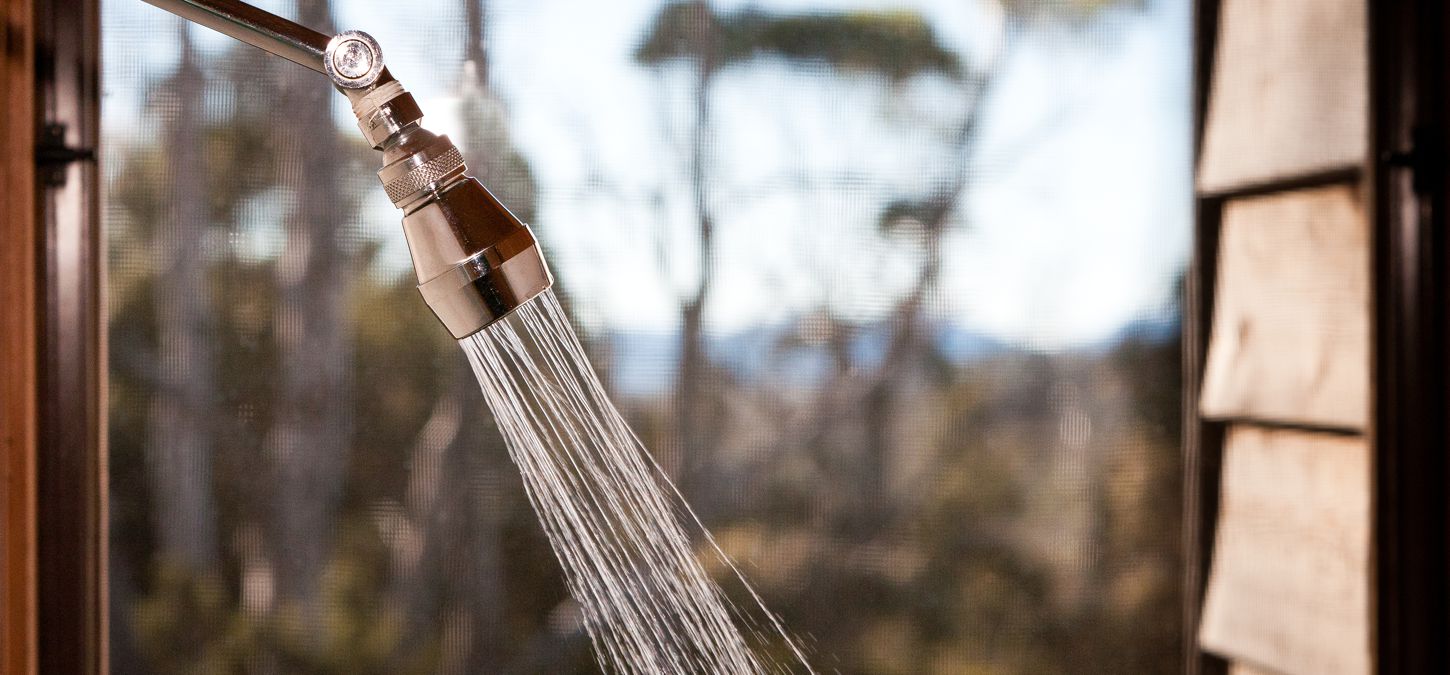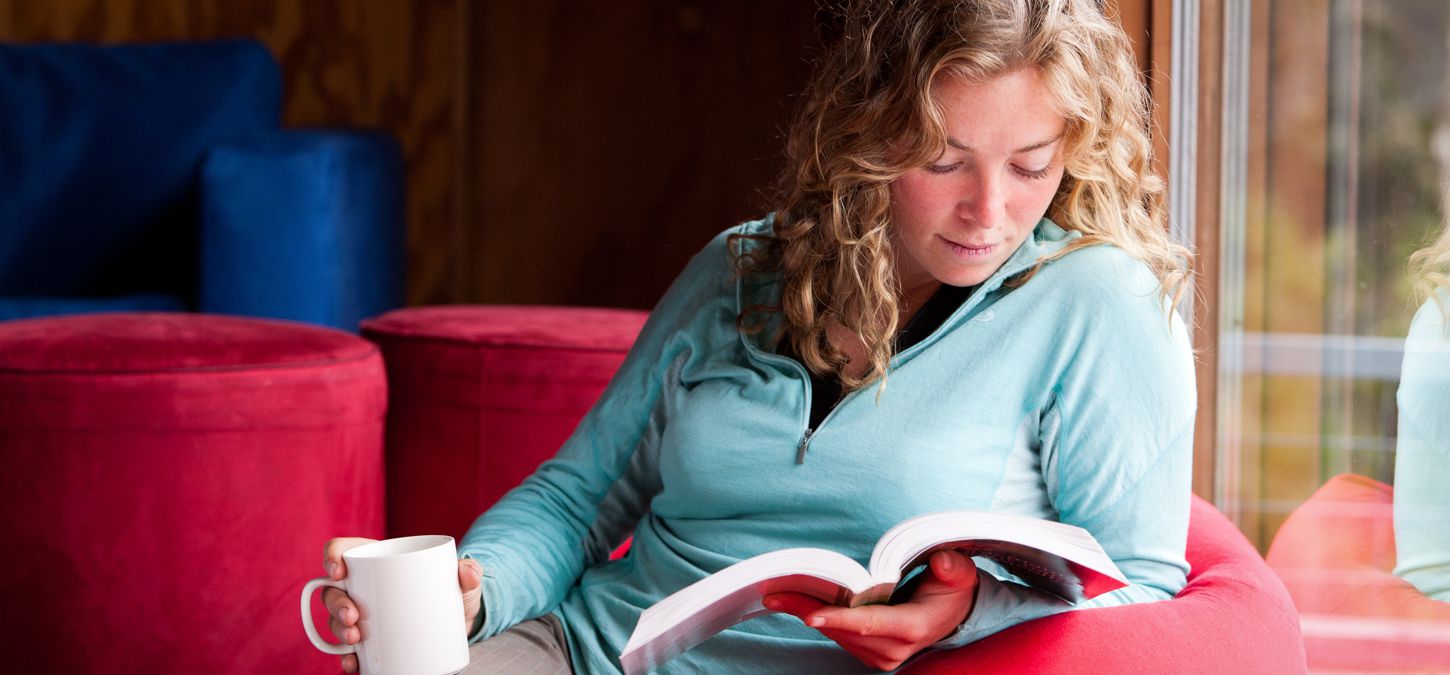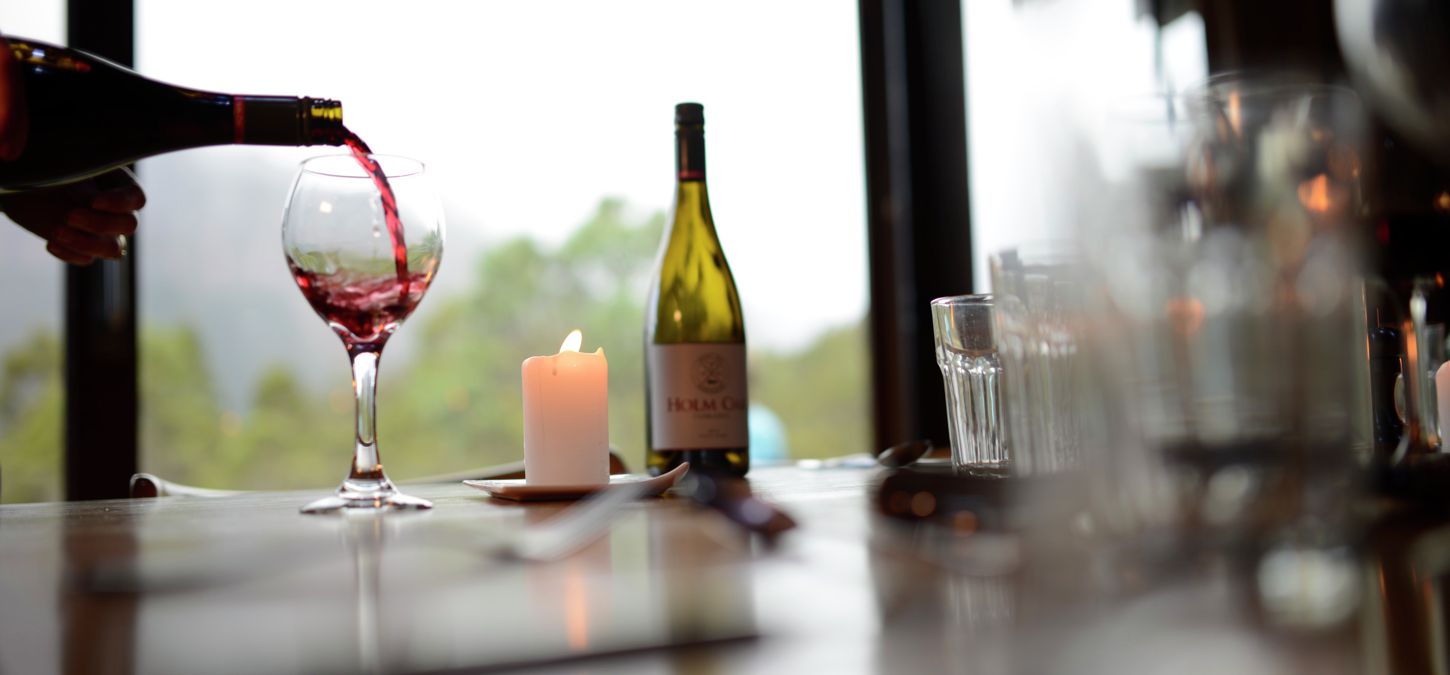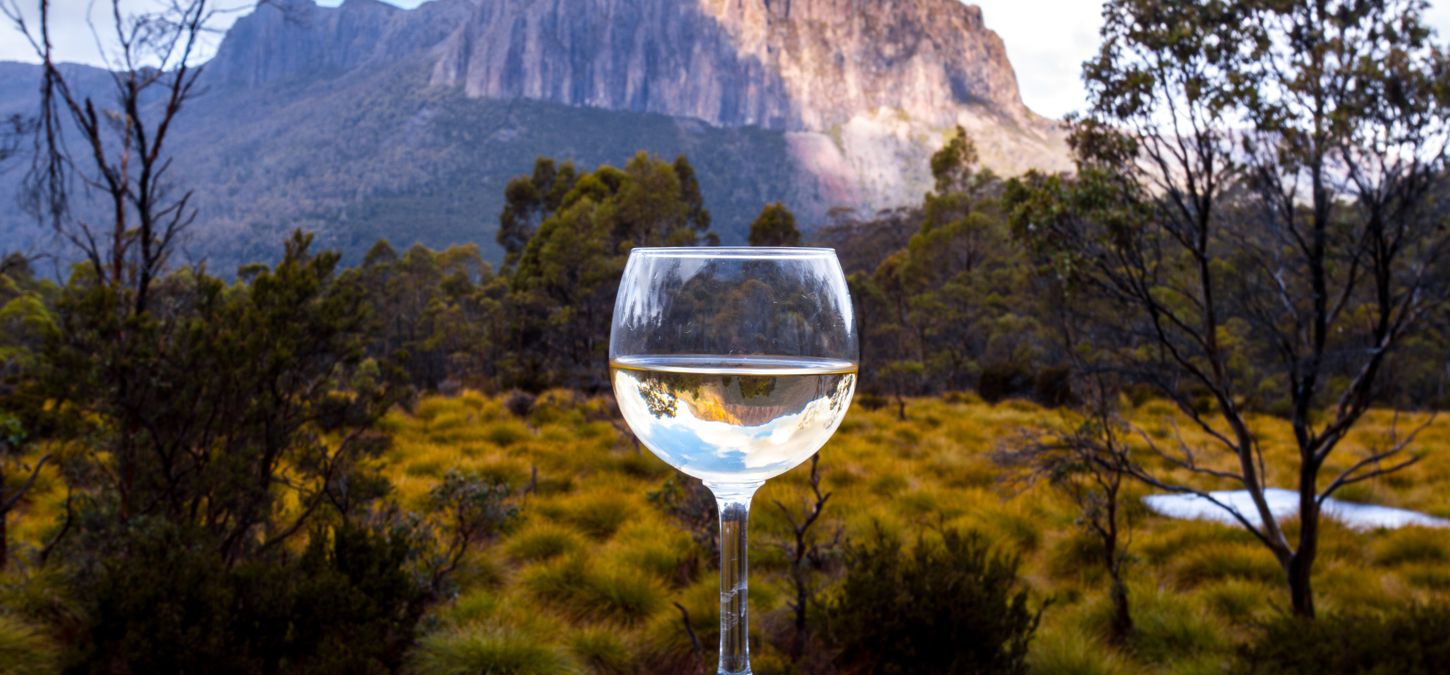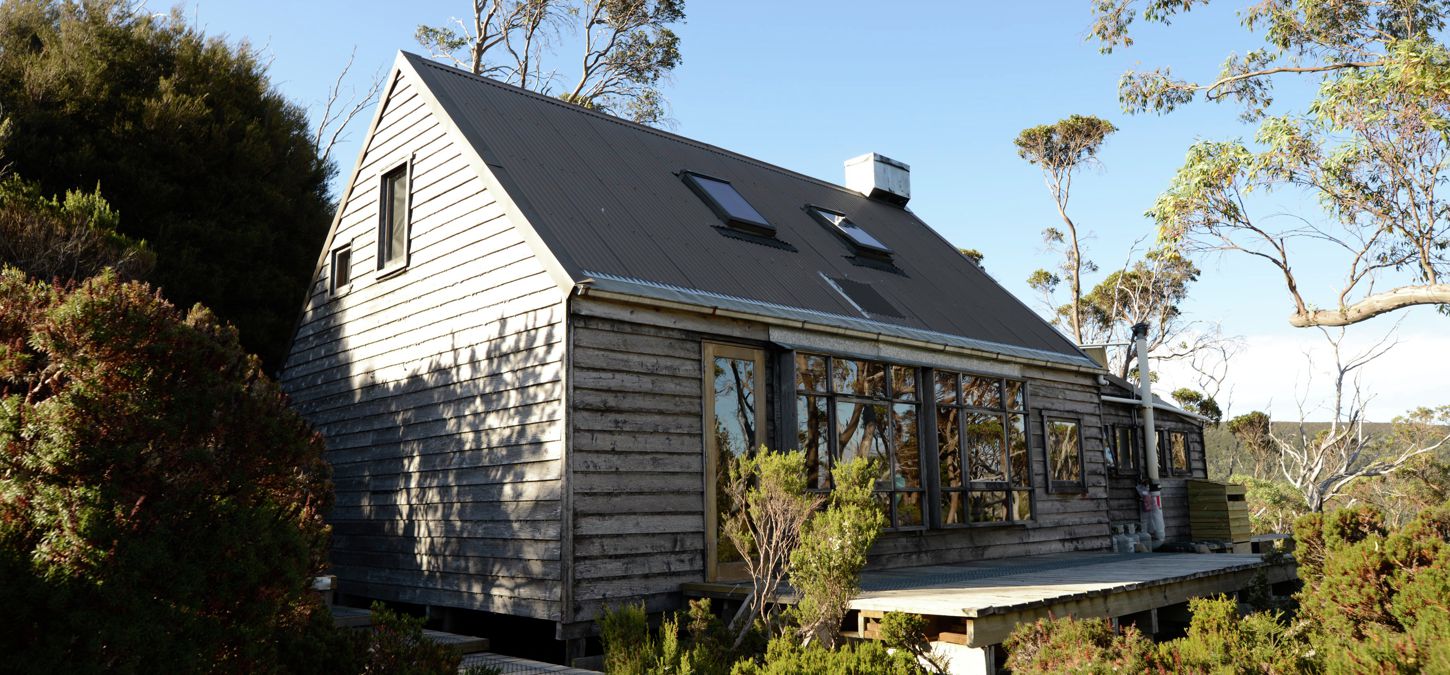 Cradle Mountain Huts Walk with Matilda Wand
Available by request for private groups
6 Day Guided Walk (Twin Share)
Minimum and Maximum guests - 10 (Twin Share)
| | |
| --- | --- |
| Price per person  (inc GST) | $4,530 |
Direct bookings only:
Single supplement
Single supplements are not available for this experience.
Special Interest Walks - Terms and Conditions 
All prices are quoted per person in $AUD including GST 
A deposit of $500 per person and the Guest Information Form are due within five days of booking

Minimum numbers are required three months prior to departure. 

The final payment is due three months before departure. For reservations made three months or less from departure date, full payment is due at time of booking. 
Cancellations after January 13 for reasons other than restrictions placed upon travel due to Covid-19 are non-refundable.
Bookings are transferrable.
Prices are subject to change without notice
Travel and pre and post-trip accommodation expenses are not included.

This walk cannot be booked in conjunction with any other offers and discounts.
Please view our traditional booking terms and conditions 
After the minimum number of bookings has been achieved, the trip is guaranteed to depart.  If for any reason, the trip cannot go ahead due to restrictions placed upon travel due to Covid-19,  guests will be permitted to reschedule their walk to the new date provided for Matilda's walk with no additional fee, cancel or rebook a traditional Cradle Mountain Huts Walk within 24 months. Guests can transfer to a traditional Cradle Mountain Huts Walk itinerary and have the difference in price refunded. Cancellations for other reasons will incur our standard cancellation fees.
Inclusions
Return transfers between Launceston and the walk base
Accommodation each evening in one of our five private huts - twin share
All meals and non-alcoholic beverages, plus a limited selection of Tasmanian wines
National Park and Overland Track passes
Boat transfer across Lake St Clair (on Day 6 of the six day walk only)
Use of a backpack and Gore-tex jacket for the duration of the walk
Sleeping bags, pillows and a comfortable mattress at each hut
Sleeping sheet and pillowcase to carry with you
Two qualified guides for the duration of the walk
Additional information
Have a burning question?  Check out our

 

FAQ page, and if you need further help please don't hesitate to

 

contact our friendly reservations team
Ready to start planning your next adventure and want to know what to bring.

 

Check out our detailed gear list, including details on what's provided. If your unsure about anything on the gear list please call us or talk to you local outdoor adventure store.
Need help deciding? Talk to an expert
We're here to help 9am – 5pm Monday to Friday, otherwise, email us anytime and we'll be in touch.