Wild Wellness 'Extreme'
With Alice Hansen and Leah Scott
June-August 2021 | Price $5,895 pp
Eight days on Tasmania's fabled Overland Track, in the heart of Winter. Discover your capacity to thrive in cold weather. Deep dive into the wild wellness with Wim Hof plunging. Record and embrace your wild story with Alice Hansen.
We've hand-picked Wim Hof's best known Australian instructor, Snowy Mountains-based Leah Scott, to guide us through the power of breathwork and cold-water submersion. This winter, join Leah and Alice for a wild trek along the Overland Track and achieve an adventure that would previously have been impossible.
Direct bookings only.  For all enquiries and bookings please contact Tasmanian Walking Company on (03) 6392 2211 or email bookings@taswalkingco.com.au
Discover our full collection of special interest and featured guest walks
Cradle Mountain Huts Winter Walk
Ready for an unforgettable winter walk in Tasmania? The crowds are gone, the air is crisp and the iconic Overland Track beckons with winter adventure. Nothing beats this World Heritage Area after a fresh snowfall!
Prepare by day, to trek beneath rugged snowy mountains, past cascading waterfalls and through ancient rainforests. By night,
cold winter evenings often deliver the surprise of clear skies dominated by the radiant Milky Way Galaxy cast within a dome of thousands of bright stars!
Enabling this incredible walking experience are our inspiring guides, lightweight packs and the sanctuary of the Tasmanian
Walking Company's private-in-park accommodation complemented by hearty home-cooked meals, hot showers, warm fire, drying rooms and a cosy bed. These simple creature comforts enable you to awaken rejuvenated each morning and truly engage with one of the World's great walking experiences!
Is 'Wild Wellness Extreme' for me?
Who is it for?
This expedition is for those looking to challenge themselves and to be challenged. Expect the unexpected! Due to weather conditions and the planned activities, a high level of fitness is required (see below for more details). No previous Wim Hof Method experience is necessary
What does an Expedition require?
Fitness Level: High - Able to hike 15km in snowshoes in extreme weather conditions. Chance of Snow: High. Cold Level: ❄️❄️❄️
What is the Wild Wellness Method?
This blueprint for wellness is an Australian first; taking years of science-backed knowledge and condensing it into days. It's a simple, wholesome wellness script. There is no better place on the planet to experience Wild Wellness than Tasmania.
The method is based on three core pillars: connection, care and commitment. Think invigorating cold dips, silent walking beneath towering rainforest, nourishing Tassie fare and fireside journal writing. You'll discover a blueprint to lasting wellness featuring insights from Director of East Sydney Doctors, Dr. Chris Davis. We take the best of the traditional model and bring it into nature's office.
Is Wild Wellness for you?
This expedition is for you if you feel:
your wellness is secondary to your to-do-list
life is happening to you at hurtling pace
limiting beliefs interrupt your flow
What is the Wim Hof Method?
It's a combination of breathing, cold therapy and commitment, offering a range of benefits. The power of the Wim Hof Method can help unlock a range of well-researched and documented health benefits including:
Rebalancing your immune system
Reducing inflammation
Improving focus, mood and cognitive function
Improving cardiovascular health
Balancing the body's stress response
Alice Hansen 
Alice is a professional travel writer and author. As the founder of the Wild Wellness Method, she has cultivated relationships spanning 20+ years with experts across the wellness field. On her quest to seek answers for her own struggles, she has connected with medical experts, international thought leaders and tapped into decades of experience to formulate a proven blueprint. Writing is a key element and she'll guide you through a journaling process tailored to your wellness journey.
When she's not at the laptop, you'll find her on wild Tasmanian trails.
Leah Scott Wild Things Cold Exposure
Leah Scott 
Leah is a certified Level 2 Wim Hof Method Instructor, breathwork specialist, extreme cold tolerance practitioner, mountain guide, motivational speaker and mother of two.
Having conquered her own battle of anxiety, stress, depression and sleeping problems, her mission is to help people improve their health and wellbeing by reconnecting them to nature, empowering them to do more than they think they can and offering tools to create peace, love and freedom within the mind. Her philosophy on cold exposure training is that it's best experienced in nature.
https://www.leahscott.net/about
We were all 'wild things' once upon a time. As humans we're born with powerful, innate abilities to survive and thrive in our environment. This enabled us to live, learn and love side-by-side with nature. However, over time, through our lifestyle and life choices, we've lost touch with these abilities. We've insulated ourselves. From nature. From those around us. From our inner wild selves.
Leah's mission is to change that.
The name Wild Things Anatomy combines two of Leah's passions; spending time in nature and understanding the science behind how reconnecting to nature can improve our health.
For Leah, the combination of breath, ice (cold exposure training) and nature, are the gateway to greater self-awareness, improved physical health and a more resilient mind. It's these three elements that form the foundation of her approach to teaching.
Workshop elements: Journalling and contemplative walking
The power of hitting pen to paper. It's not new. Leonardo da Vinci's journals spanned some 5,000 pages. But the therapeutic wonders of reflective writing didn't emerge until the 1960s, when a New York psychologist devised what he coined the Intensive Journal Method. On this walk, we won't pen thousands of pages but we will invite self-discovery through the written word. Our Wild Wellness Journaling will cross the three foundational pillars of this method.
We combine journal writing with contemplative walking. In a noisy world it's rare to hear nature's silence. But in this Tasmanian stillness, it's possible to reconnect with you. Nature has a way of casting its healing spell. In Japan, it's known as forest bathing (shinrin-yoku), and literally translates to bathing in the forest atmosphere. It doesn't require anything of you but to tap into the senses and soak it in - the crunch of leaves underfoot, the sound of Southern Ocean waves, the eucalypt scents …
This is your walk, your words and your Tasmanian journey.
Workshop elements: Breath 
Our systems can be influenced, trained, strengthened and understood thanks to conscious breathing. We cultivate peace, presence and awareness with a daily breath practice. Breathwork is a powerful way to become acquainted with your Nervous System, your internal workings and to take control.
Lastly, our breath is a gateway to an altered state of consciousness that can enable you to release emotion and trauma from the nervous system, connect to the higher self, open the third eye and release DMT (N-dimethyltryptamine), which can lead to lasting emotional and spiritual healing.
Workshop elements: Cold
Thanks to scientific research we understand that cold exposure has a tremendous benefit on reducing inflammation in our body including muscle recovery, healing sore joints, helping RSI and arthritis and improving athletic performance.
Another benefit we hear less about is the incredible amount of focus, concentration, clarity and presence it offers us in our daily life. Exposure to cold stimulates a short term, hormetic stress, which creates beneficial adaptations that creates resilience to long term chronic stress also a stronger, more flexible and resilient nervous system, leading to greater control and understanding of our mind.
Cold exposure should be practiced gradually. You can start by simply turning your shower to cold for 15 seconds at the end. Other methods of cold exposure that Leah trains people in include freshwater rivers & lakes, ice baths, chest freezers and hiking snow covered mountains in shorts.
Workshop elements: Nature
As humans we seem to know instinctively that spending time in nature is a good thing. Which makes sense, given that, nature, our environment, is what led to us evolving and adapting as a species. The aim with nature therapy is to just reconnect with the Earth. This can be done in a variety of ways including walking (barefoot is optional!), swimming in a river or ocean, hiking in the bush or even getting a little muddy!
Studies have shown that these activities can have important benefits for our health including the prevention and treatment of chronic inflammatory and autoimmune diseases, improving sleep, increases heart rate variability and even helping to positively change the composition of our microbiome - the genetic material that lives on and inside the human body.
Being in Mother Nature brings an element of play to any activity and studies have shown that being in nature's presence in this way, greatly enhances our mental health.
Wild Wellness Workshop inclusions
Using the tools of breathwork and cold exposure, and in the company of other beautiful like-minded souls, you'll go deep into nature and deep within yourself. No matter if you're new to breathwork and cold exposure, or an advanced practitioner, you'll come away with in-depth, practical knowledge. During these events, you'll be challenged physically & mentally, but with expert guidance & support, you'll come away having experienced the power that lies within!
LEAH'S WORKSHOPS:
Day 2: Crater Lake (swim + intro session to Wim Hof)
Day 3: Lake Will (am) or Lake Windemere (lunch) (breathwork + plunge)
Day 4: Douglas Creek near Old Pelion hut (breathwork + plunge)
Day 5: Kia Ora falls (pm)(breathwork + very cold plunge)
Day 7: Hartnett Falls (breathwork + very cold plunge)
Day 8: Lake St Clair (breathwork + very cold plunge)
ALICE'S WORKSHOPS:
Each evening take a different journey with Alice. Embark on the practice of embracing your story through structured journal writing. It leads to contemplative walking by day and writing each night.
On the first evening,  we meet our hand-crafted Tasmanian journals. Around the fire, tucked up in the dry hut, we begin our writing. Alice introduces you to Wild Wellness and it's three pillars; connection, care and commitment. Of the 'three C's' this evening the sun sets as we contemplate connection.
On the following evenings, we explore care, namely self/soul care and care for others. Do you care for you as you would a dear friend? We ask questions and we let answers flow. We then embrace commitment. Wellness doesn't just happen overnight and it's not about escaping life - your walk is lifelong with Wild Wellness. We make our commitments in writing and ensure we have plenty of fun, nature, walking and joy weaved in.
Day 1: Launceston to Cradle Valley
Vehicle transfer from Launceston to Cradle Valley
Day one is about making our way leisurely to Cradle Valley. We'll arrive at Cradle Mountain Hotel between 4 - 4.30pm, in plenty of time to enjoy dinner at Cradle Mountain Hotels before retiring for the evening.
Our shuttle will collect guests from The Sebel Hotel Launceston at 11:30am, before making our way out to the Launceston Airport for a 12.00 noon pickup.  From the airport, you will be transferred to our Walkers' Base at Entally Lodge , 10 minutes west of Launceston.  Here, you will meet your guides, have a gear check and briefing and shared lunch before heading up to the Cradle Valley.
Please note the accommodation tonight is at the Cradle Mountain Hotel and will be booked by us and included in the trip cost.  If Cradle Mountain Hotel is not available you will stay in accommodation of a similiar standard.
Day 2: Cradle Valley to Barn Bluff Hut
Approximately 7 hours walking (more in challenging weather)
On the summit of Cradle Mountain in 1910, Austrian-born Gustav Weindorfer proclaimed, "This must be a national park for the people for all time." It's fitting our journey begins at Waldheim in Cradle Valley, where Weindorfer's story is told. We set off on the track, venturing through ancient temperate rainforest, passing the dramatic glacially-carved Crater Lake.
Some say this is the hardest day - we climb the steepest section of the whole Overland Track today. Reaching Marion's Lookout (1250m) takes about an hour, with steps leading through steeper sections. The reward, providing weather conditions allow, is staggering views of Cradle Mountain and Dove Lake. Every uphill step is worth it.
If the weather is fine, we stop for lunch by the peaceful Plateau Creek. We then continue on for about another 4 hours around the base of Cradle Mountain, out along the edge of a spectacular glacial cirque. We drop into Waterfall Valley, which we cross before arriving at our hut at the base of the towering Barn Bluff (1559m), having completed the steepest part of your journey (excluding side trips).
It's a welcome retreat after several hours of this day's walk traverses exposed alpine plateau, allowing for great views on a clear day. In rough weather, the wind howls over the landscape, making for exciting and sometimes challenging walking conditions.
Day 3: Barn Bluff Hut to Pine Forest Moor Hut
Approximately 6 hours walking (more in challenging weather)
Today, we'll be walking across plains where glaciers once rested, slowly moving and scouring out shallow tarns. Although an undulating trek with a few sections of exposed moorland, there are no significant climbs today.
We take our time venturing across vast button grass plains where ancient pencil pines fringe alpine tarns. Rising from the moors, the peaks of Cradle Mountain and Barn Bluff are behind us. Look ahead, and the stately Mt Pelion West comes into view.
Those looking for additional challenge today can take a side trip to Lake Will, weather permitting. Hugged by pencil pines and with its narrow quartzite sand rim, Lake Will is striking. Keep an eye out for gravel mounds along the way, remnants of Joseph Will's coal mining efforts in the 1890s.
This evening, at Pine Forest Moor Hut, enjoy our outdoor dining setting with views out to Mt. Oakleigh in fine weather.
Day 4: Pine Forest Moor Hut to Pelion Hut
Approximately 5 hours walking (more in challenging weather)
Today we begin with a long slow descent around the base of Mt Pelion West down to the Forth River before it plunges into the Lemonthyme Valley.  After a break at Frog Flats by the Forth River, we have a long gentle ascent out of the valley onto the beautiful Pelion Plains with outstanding views of Mount Oakleigh (1252m).  If the weather allows there are many side trips in the Pelion Plains area with mountains all around, abandoned copper mines, or simply peaceful and humbling spots to rest quietly.
Day 5: Pelion Hut - contingency day
Optional Mt Ossa or Mt Oakleigh
Today is a day of options, and depends largely on the winter elements. If you would like to relax at Pelion Hut and have a cosy rest day, you are most welcome. If the weather is pleasant, we can either climb Mt Ossa (1617m) or Mt Oakleigh (1252m). The guides will talk through weather-appropriate options with the group.
Day 6: Pelion Hut to Kia Ora Hut
Approximately 4 hours walking (more in challenging weather)
Today begins with a climb of almost 300m to Pelion Gap through beautiful rainforest. Pelion Gap is a plateau stretching between Mt Pelion East and Mt Ossa, affording fantastic views to the south as well as back to the north.
There's plenty of time for side trips from Pelion Gap including Mt Pelion East. From Pelion Gap it's a further few hours of gentle downhill to the hut. Today, choose to keep things relaxed or challenge yourself with a wintery side trip if the weather looks kind. Once we arrive at Kia Ora Hut, enjoy a Tasmanian drop with spectacular views out to Cathedral Mountain.
Day 7: Kia Ora Hut to Windy Ridge Hut
Approximately 5 hours walking (more in challenging weather)
Day seven is about icy-flowing waterfalls. We depart Kia Ora hut and walk about an hour to Du Cane, where a 1910-built hut remains from the long-gone days of animal trapping. Du Cane Hut is a fine spot to rest, with native gardens planted by trapper Paddy Hartnett's wife, during her long stints in the bush with her husband.
From here, we wander through some of the oldest forest in the national park, with King Billy pines as much as 2000 years old. Now, we are above the Mersey River, which descends deeply northward towards Bass Strait, spilling down cliff faces.
There are three major sets of waterfalls in the area. We aim to visit one or more of these, choosing the best to have lunch beside depending on conditions. During the afternoon, we make our way over Du Cane Gap, then descend beside the spectacular Falling Mountain to Windy Ridge Hut. Tonight is a celebratory one, our last evening on the track.
Day 8: Windy Ridge Hut to Lake St Clair
Approximately 3 hours walking (more in challenging weather)
Our destination today is Australia's deepest natural lake - Lake St Clair - shaped by glaciations over two million years. Birdsong helps us along this final day as we walk mainly through cool temperate eucalypt forest.
We arrive at Narcissus at the northern end of Lake St Clair in time for lunch, before boarding the Idaclair cruise boat for a spectacular 17km cruise back to Cynthia Bay. There's typically around half an hour to look around the Visitor Centre here.
The return trip to Entally Lodge is through the trout fishing mecca of the highland lakes, descending the rugged Western Tiers. We'll cross the broad plains of the Northern Midlands, passing through the rural townships of Cressy and Longford.
Exclusive Accommodation
True shelter, something that gives protection and refuge, simple and sustainable, clean and comfortable.
Our groups have the exclusive use of the only private hut accommodation along the Overland Track. Each hut has been discretely located off the main trail and offers a hot shower, drying room and twin share accommodation.
Our Private Huts
Operating and owning the only private hut accommodation along the Overland Track is a great privilege, and we take our responsibility toward the National Park & the natural environment very seriously. Operating in such a delicate environment, Cradle Mountain Huts places a great deal of importance on minimal impact track and hut practices and the huts are designed to be ecologically sustainable. Each hut is architecturally designed to maximize cross flow ventilation and operate with maximum efficiency with renewable energy. Our private Cradle Mountain Huts are maintained by us to ensure your comfort.
There will be afternoon tea, as well as some time to relax and enjoy your surroundings before dinner is served. In the evening, you are free to relax or take an early night and feel refreshed and revived in the morning.
There are games and a number of books in each hut, which can be enjoyed in the lounge area or, in warm weather, out on the deck or helipad.
The remote location of the huts demands that they are autonomous in terms of servicing. Rain water is chanelled off the roofs into tanks and the huts incorporate self-composting, water-free batching toilets. We provide phosphorous-free soap for our guests, and all waste water is separated through grease traps and sand filters. The residue is regularly removed from each site, along with all other rubbish. Gas and solar are the only sources of power, used for lighting, heating and cooking.
Provisioning of these huts is a unique procedure, once again due to their remote location. Only twice each season, supplies of food, wine and gas cylinders are flown in by helicopter over a two-day period, while all garbage and waste matter is flown out. Nothing is left within the National Park.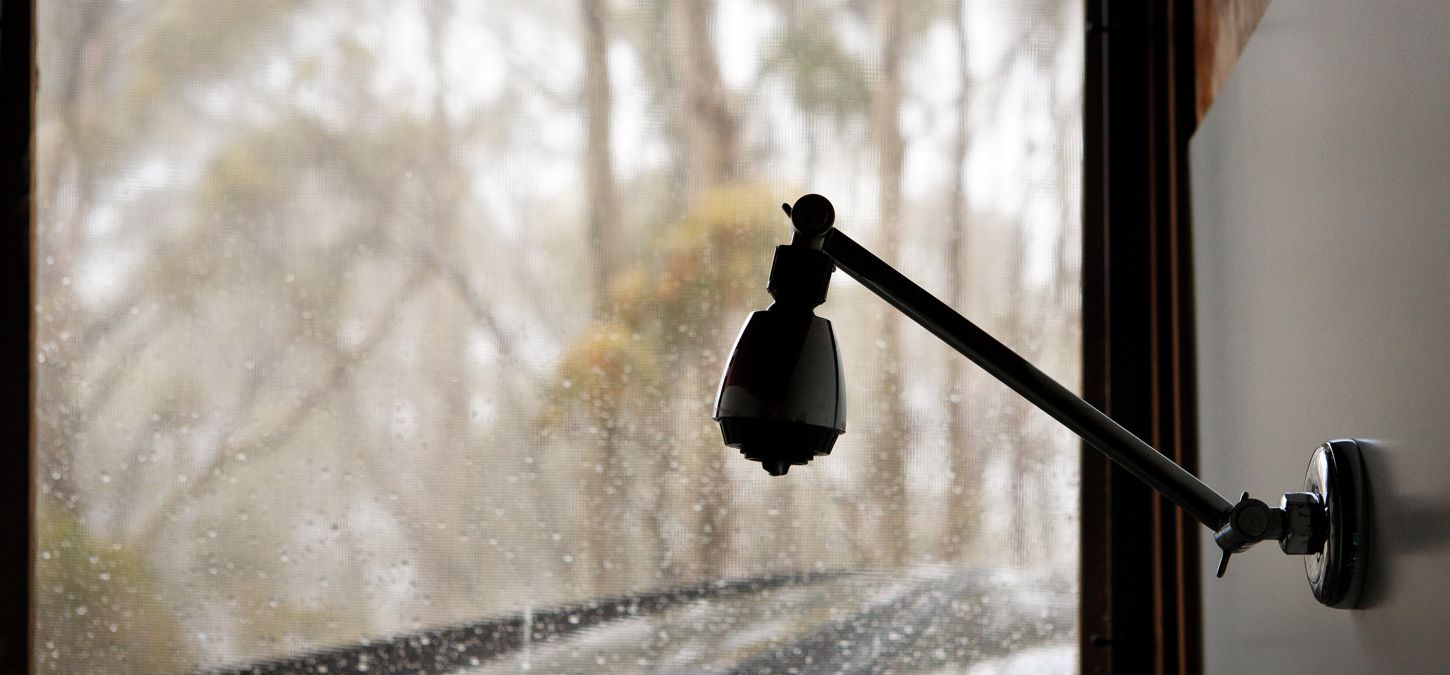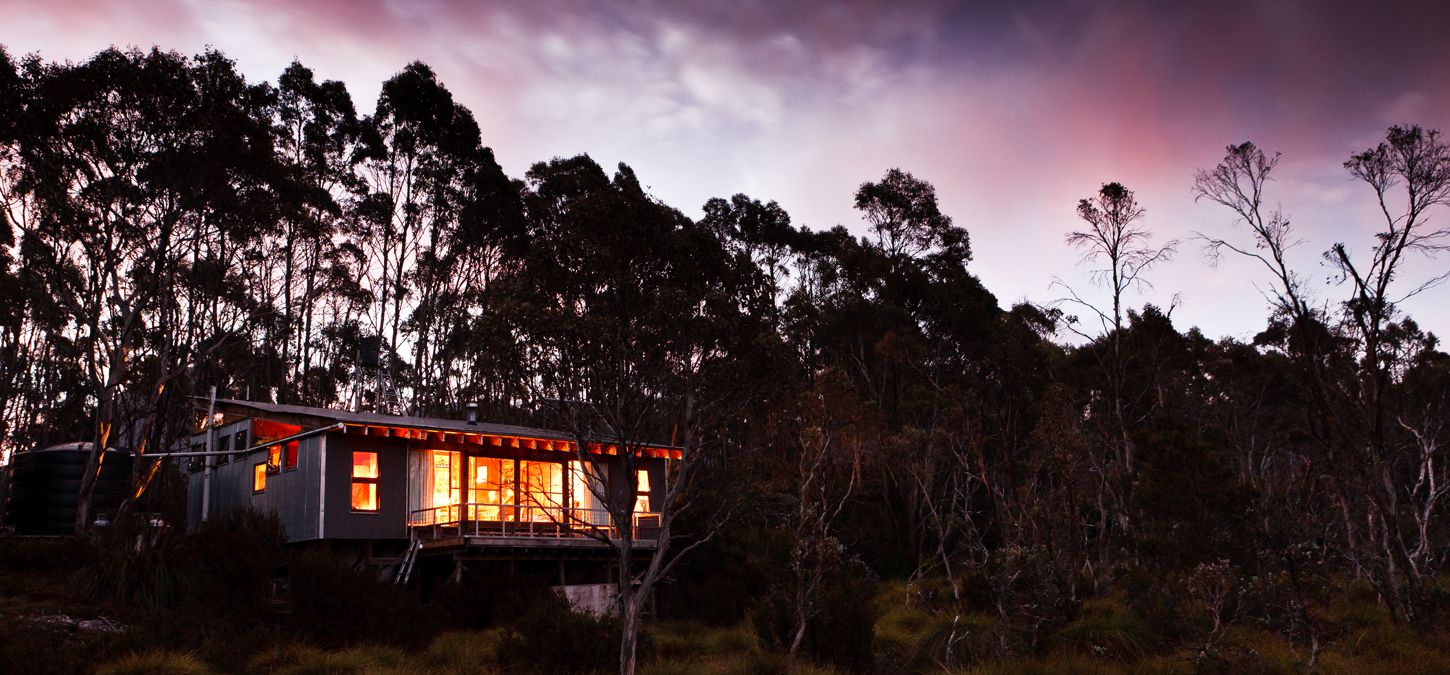 Cradle Mountain Huts 'Wild Wellness Extreme Walk   (8-days)
Available by request 
8 Day Guided Walk (Twin Share)
Maximum guests - 10 (Twin Share)
| | |
| --- | --- |
| Price per person  (inc GST) | $5,395.00 |
Bookings
Special Interest Walks - Terms and Conditions 
All prices are quoted per person in $AUD including GST
A deposit of $500 per person and the Guest Information Form are due within five days of booking
The final payment is due 90 days before departure. For reservations made three months or less from the departure date, full payment is due at the time of booking.
Cancellations

more than 90 days from the scheduled departure date, a fee of $350 per person will be charged with the balance payment refunded;
between 90 and 60 days prior to departure, you will be charged 50% of the full trip cost with the balance refunded; or
within 60 days of departure, no refund is available. Bookings are transferable.

Travel and pre and post-trip accommodation expenses are not included.

This walk cannot be booked in conjunction with any other offers and discounts.
Please view our standard booking terms and conditions 
After the minimum number of bookings has been achieved, the trip is guaranteed to depart.  If for any reason, the trip cannot go ahead due to restrictions placed upon travel due to Covid-19,  guests will be permitted to reschedule their walk to the new date provided for the departure or receive a full refund with no additional fee or rebook a different Walk within 24 months. Cancellations by guests for other reasons will incur our standard cancellation fees.
Inclusions
Return transfers between Launceston and the walk base
Accommodation each evening in one of our five private huts - twin share
All meals and non-alcoholic beverages
National Park and Overland Track passes
Boat transfer across Lake St Clair (on Day 6 of the six day walk only)
Use of a backpack and Gore-tex jacket for the duration of the walk
Sleeping bags, pillows and a comfortable mattress at each hut
Sleeping sheet and pillowcase to carry with you
Two qualified guides for the duration of the walk
Additional information
Have a burning question?  Check out our

 

FAQ page, and if you need further help please don't hesitate to

 

contact our friendly reservations team
Ready to start planning your next adventure and want to know what to bring.

 

Check out our detailed gear list, including details on what's provided. If your unsure about anything on the gear list please call us or talk to you local outdoor adventure store.
Need help deciding? Talk to an expert
We're here to help 9am – 5pm Monday to Friday, otherwise, email us anytime and we'll be in touch.