Remember, Restore, Renew
Remember, Restore, Renew is a four-day mindfulness retreat at the stunning Bay of Fires Lodge designed to offer you some valuable time to reflect and come to find new ways of knowing and being. You will be afforded the opportunity to explore the power of mindfulness - a meditation practice of moment-to-moment awareness, without our habitual ways of reacting and judging situations. Mindfulness helps you cultivate a sense of connectedness, better emotional regulation, flexibility in our responses and insight.
Program - Nature or Nurture
This four-day intensive retreat from 16-19 May 2019 creates a learning environment for the reflective practices of mindfulness meditation. You will experience a variety of meditation methods designed to help you get in touch with yourself and what is most meaningful to you. The seamless design of the Bay of Fires Lodge puts you lightly into the landscape where you can bask in its magnificent beauty and be renewed by the wonders of nature.  
The retreat includes periods of guided mindfulness instruction, periods of exploration with the natural environment and periods of collective inquiry and dialogue; all aimed at cultivating deep, penetrative awareness and insight and the creativity that flows from them.
The Bay of Fires Lodge
Set on a hilltop, 40 metres above the pounding of the sea and surrounded by National Park, the Bay of Fires Lodge has been purposely chosen to give you the bigger picture view. It is the only building on 20 km of outstanding coastal wilderness. Drinking in this pristine natural environment is an invitation in itself to help you uncover once again what is most important to you.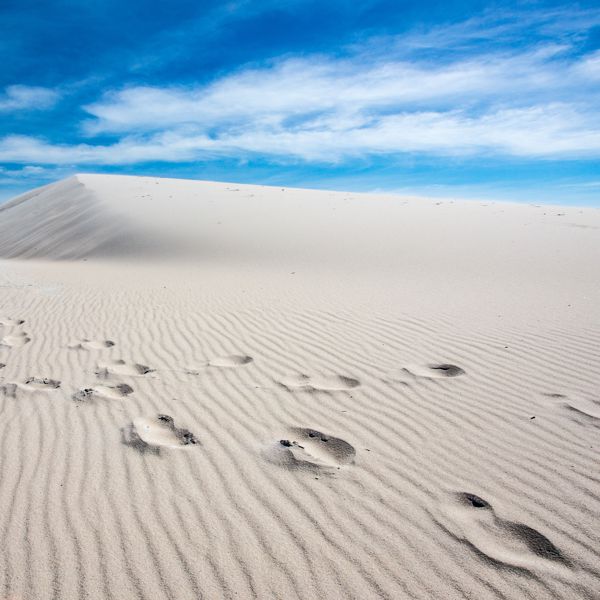 Further information and registration
To find out more or register for the Mindfulness Weekend Retreat at the Bay of Fires Lodge Tasmania please visit the Openground website
The Bay of Fires Lodge
Enjoying views up and down the pristine white sandy beaches in an area of great significance to the Aboriginal community, a truly ecologically-aware building has been gently let into the landscape. Two long timber and glass pavilions allow maximum connection to the landscape with minimum impact on the environment: all building materials - Tasmanian hardwood and plantation pine - were lifted in by helicopter or hand carried to the site.
The lodge is autonomous in providing and managing its existence. Here you will experience true communion with nature in accommodation that combines simplicity of design with comfort and warmth. In the magnificent living area with its large timber deck and open fire, you'll enjoy delicious meals prepared with the freshest local produce, accompanied by fine Tasmanian wines. Solar power provides the lighting, while hot showers and comfortable hotel beds add a touch of luxury at the end of each day's activities.
All accommodation at the Lodge is twin or double share, with king size mattresses.
There is a small library which is comfortable and cosy looking out over the ocean. This is a great place to sit back and relax or look through our selection of books and magazines.