Three Capes Nurture in Nature Walk
June 6-9, 2024 | $3,950
Embrace the wintery wildness and take four days to feel your inner vitality as you reconnect with yourself. Take a well-earned break with Lori Curran of The Humble Nook on the Three Capes Track and discover practical tools that will help you control your emotional responses, reduce stress and walk away with an understanding of body-mind connection.
John Muir once said "And into the forest I go, to lose my mind and find my soul."
Our outside world influences our internal state and when we spend time in nature we have the power to both soothe and de-stress. Each day will begin with a mindfulness meditation practice to bring in connection to self. We will also anchor into a mindfulness technique that we can walk with, inviting in sensory awareness from our beautiful surroundings. At our cosy lodges, we'll learn from educational conversations and reflect in journals. Complete each day with a beautiful body scan mindfulness practice.
The Three Capes Signature Walk is an all-inclusive guided walk offering the full Three Capes Track experience including the only private lodge accommodation inside the Tasman National Park.
For all enquiries and bookings please contact Tasmanian Walking Company on (03) 6392 2211 or email bookings@taswalkingco.com.au
Lori Curran (she/her)
Lori Curran is a body-based practitioner living in Naarm/Melbourne. Formally trained in Remedial Massage, Yoga and mindfulness meditation, her curious nature has led her to study specific areas further.  This includes nervous system regulation, yin yoga, yoga and mindfulness for children and teens through a trauma informed lens, movement and assessment techniques, myo-fascia release through cupping and compression.
Lori is a lover of movement and mindfulness. After practicing mindfulness meditation for over 15 years she began teaching in 2018. Lori will bring her understanding of the nervous system, stress reduction, resilience and how both meditation and nature can be powerful tools in how we self-regulate. Nature is a predictable regulator for the Autonomic Nervous system helping to induce a para-sympathetic response.
She is passionate about helping those she works with achieve their desired outcome. Be that pain or tension relief, reconnection to their bodies or simply a settled and regulated state of being.  
Her work and home life share similarities. When not in clinic or class Lori enjoys time outdoors; running, riding, on a trail and of course on a yoga mat. When not actively moving, Lori enjoys her downtime at home with her teenage son and their 1 year old whippet. They love cooking a delicious meal or watching a movie together. Lori can often be found curled up on the couch reading a good book.
Who is this walk for?
This walk is for anyone: the parents looking for a break, the overworked single folk, those wanting to not wait until they have earnt a break, those who want to learn more about their nervous system, those who want to move well & explore beautiful surroundings. There is no one person is it for 
Are you overwhelmed by daily life? 
Have you wanted to build a meditation practice? 
Do you like adventure? Want to hike but don't like the idea of tents? 
Do you get to mid way through the year & cry out for a recharge? 
Are you juggling multiple to-do lists? 
Do you crave time in nature with like minded individuals? 
This walk is for you! 
Your Vitality Walk
Our time together is to enable you to have space and to soak up the beautiful surroundings. We will take a morning meditation practice together and complete the day with a different practice. A mindfulness practice will be offered to walk with, this will be a tangible practice that each person may come and go from as they walk.
Each evening before dinner we will have an educational discussion about the regulation and the nervous system. With time for discussion between the group.
Before and after practices journaling will be encouraged,
Workshop sessions
Morning check-in meditation

Taking a baseline is a practice developed by Dr. Stephen Porges to assess where we are sitting within our nervous system and to allow us to move from that space. In this practice, we check in with our physical, mental, emotional and energetic self. This practice will set us up for the day to allow us to move from how we feel. Using these prompts, we'llalso establish what kind of connection we have with our bodies, how present we feel with them as well as how much energy we have to give.

Mindfulness practice to walk with

Our outside world influences our internal state and when we spend time in nature we have the power to both soothe and de-stress us. Each day we will practice a meditation that we can walk with, inviting in sensory awareness from our beautiful surroundings. Nature is a very predictable regulator for the Autonomic Nervous system helping to induce a para-sympathetic response.

Evening body scan mindfulness practice

A body scan is a practice originating from Jon kabat zinn, it encourages reconnecting with the body by scanning through the body and creating awareness of each separate part with open curiosity. The world moves fast and we live within a 24/7 cycle of input that can cause disruption in connecting with ourselves, this practice offers the opportunity to reconnect with the body as a whole. Without energising the body too much it is a great practice to support sleep.

Day 1 chats - What causes dysregulation in the body?

Day 2 chats - What is the bodymind connection?

Day 3 chats - How anchors and glimmers can help regulate our nervous system
Please bring an A5 journal and pen.
Day 1: Hobart - Crescent Lodge
Approximately 2 hours walking
Upon arrival at Stewarts Bay, we will make our way down to the jetty where a private boat will be waiting to depart for our short trip across to Denman's Cove at 1.15 pm. Cruising with views back to Port Arthur, aside from the possible seal and dolphin spotting, some of the highest dolerite cliffs in the Southern Hemisphere come into view, an indication of the drama to come.
In Denman's Cove, we'll fuel you with local produce for lunch, in preparation for a gentle walk through coastal woodland to the rocky refuge of Surveyors Cove. At this point, if the Southern Ocean begs, head for a dip before a gradual incline up to the lodge.
Crescent Lodge is perched high, with far stretching views across Crescent Bay to Cape Raoul, with guest rooms spilling into the gully. Settle in with a warm shower as your guides-come-chefs prepare a three-course feast of local fare. Each afternoon and evening at the lodge, we will gather for discussions in comfort around the fire with Lori.
Today's chat - What causes dysregulation in the body?
In this education piece we introduce the concept of the window of tolerance, a theory coined by Dr. Daniel Seigel that allows us to view our state of being and explains what can cause us to slip out of this 'window' and into a state of dysregulation. We will invite in simple practices of self-regulation that can support us in coming back into this window of tolerance and build resilience within.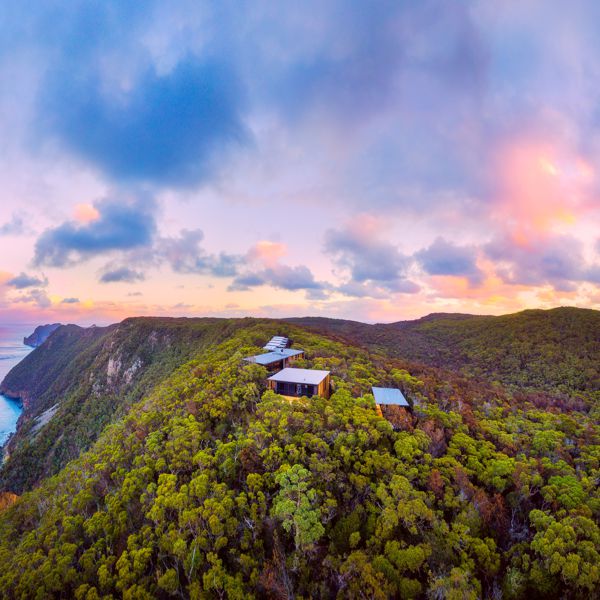 Day 2: Crescent Lodge - Cape Pillar Lodge
Approximately 5 hours walking
Wake to the silence of Crescent Lodge and wander down to the stunning dining room for a hearty breakfast to start the day. From here, head due south with views across Safety Cove and Maingon Bay to Bruny Island. Climbing Arthurs Peak, 300 metres above sea level, is worth the oceanic vista. In these parts, White Bellied Sea Eagles soar in the thermal currents, so be sure to look skyward. Lunch isn't far away, an easy downhill descent to south-facing cliffs where pelagic seabirds are plenty - albatross, petrels and gannets. Here, there's nothing between you and Antarctica.
Following lunch, skirt the edge of Tornado Ridge before heading south toward Cape Pillar Lodge, your base for the next two nights. Your pace might quicken in the knowledge there is a massage, facial or relaxation bath on offer at Cape Pillar Lodge.
Today's chat - What is the body-mind connection?
 The body-mind is often seen as two, in this chat we will open up the conversation of the nervous system, the autonomic nervous system and the importance of the vagus nerve and its role in body-mind connection. 
Day 3: Cape Pillar Lodge return
Approximately 6 hours walking (optional)
This is the most adventurous day of your journey. Today you'll walk through silver gum forest (Eucalyptus Tenuiramis), a species endemic to the area, out to the highest sea cliffs in the Southern Hemisphere. There's little wonder Cape Pillar has been afforded other names - Hurricane Heath and Desolation Gully. A side trip to The Blade is a must, with staggering views across to Tasman Island.
Lunch is served at Chasm Lookout - with Tasman Island's weathered lighthouse in sight. It's then a direct return journey home to Cape Pillar Lodge where the relaxation pavilion, three-course goodness and ocean views await. By now, walking strangers might just have become firm friends. Unlace the boots, read a book with sea breeze in your toes.
Today's chat - How anchors and glimmers can help regulate our nervous system
Anchors and glimmers play a role in helping us find our way back to a state of regulation. This conversation will be a blend of education but also allow for integration from the previous days so that we can befriend our nervous system as we get to know our own anchors and glimmers.
Day 4: Cape Pillar Lodge - Fortescue Bay
Approximately 6 hours walking (Cape Hauy side trip optional)
Time to farewell Cape Pillar's safe forest haven. From here you'll cross Retakunna Creek (local indigenous dialect for creaking trees) en route to a patch of rainforest. Breathe it in - lush mosses, ferns and vibrant greens. Next mission is the peninsula's highest peak, Mount Fortescue, climbing some 490 metres above sea level. Enjoy lunch with leafy-framed ocean views overlooking The Monument.
Take the side trip and enjoy the majesty of Cape Hauy - or simply remain with the group for a final cliff-walk descent onto the cool white sands of Fortescue Bay. This is your chance to drop the pack and sink your toes in pristine sands or perhaps take a celebratory dive into the crystal clear waves. We will then travel back to Hobart via the airport. 
Our Private Lodges
Each evening, settle into the only private accommodation within the Tasman National Park. Our lodges offer true shelter - a place of protection and refuge. They are simple yet sustainable. Comfortable and inviting.
Walkers have exclusive use of our two lodges along the Three Capes Track. Both are discreetly positioned along the trail, their design responding to contours of the land. Hot showers, generous lounge areas and plush pillows await.
YOUR EXPERIENCE
The final steps of each day's walk lead to your lodge accommodation where afternoon tea is served. Free time allows you to explore the lodge, settling on a suitable perch for a glass of Tasmanian wine while your guides prepare the evening meal. As night falls, outdoor decking entices for star gazing on clear southern nights.
Large sliding doors in the living and communal spaces invite the outdoors in, encouraging connection with your surrounds. Each lodge features a dining and kitchen area, expansive views and sleeping quarters with crisp linen. 
OUR ENVIRONMENTAL COMMITMENT
We consider it a great privilege to provide the only private lodging along this trail, and have taken every environmental consideration during the design and build process. Our lodges rest lightly within the natural environment. Sustainability features include water minimisation features and the latest solar power technology. Bird-friendly Archimedes wind turbines bolster our renewable energy resources.
We've also worked closely with the topography of the land - each lodge aligning to contours of the existing landscape. This not only has minimised impact on the surrounding vegetation, but allows our accommodation to blend into nature's setting.
We trust you'll enjoy your days and restful nights with us.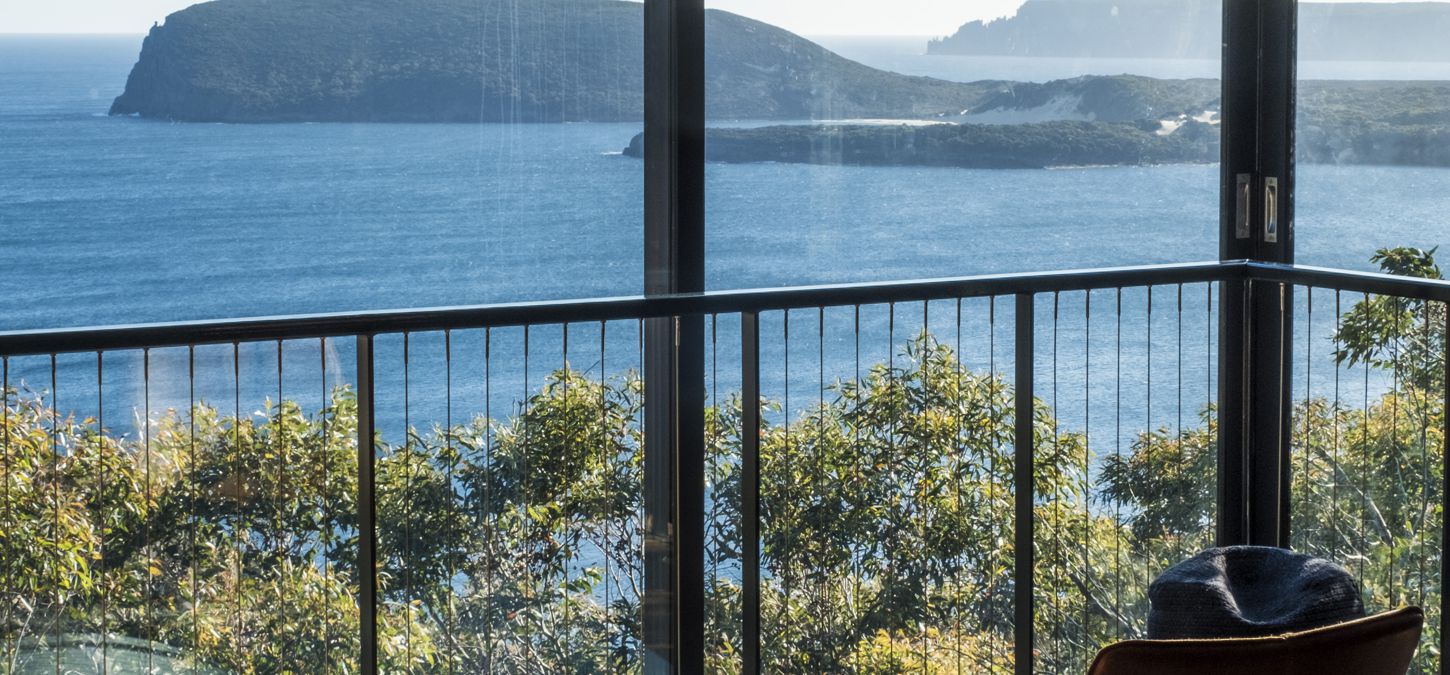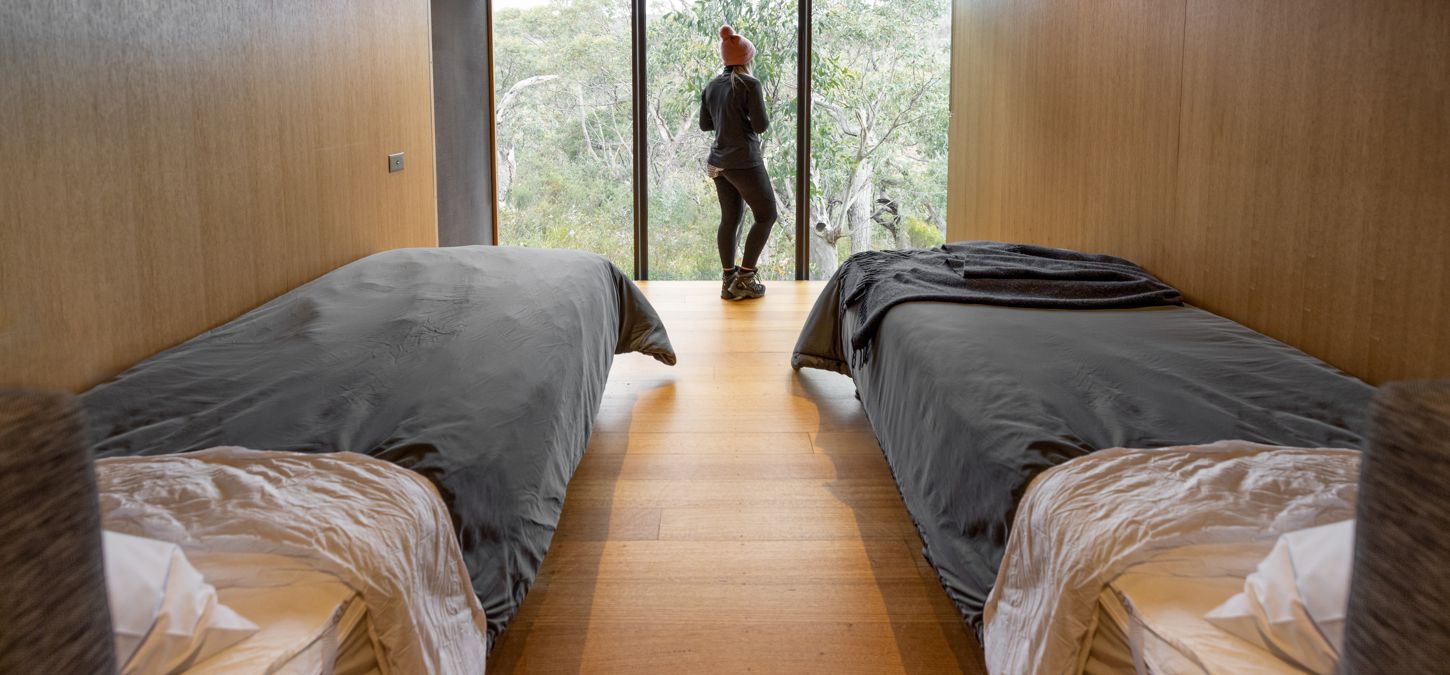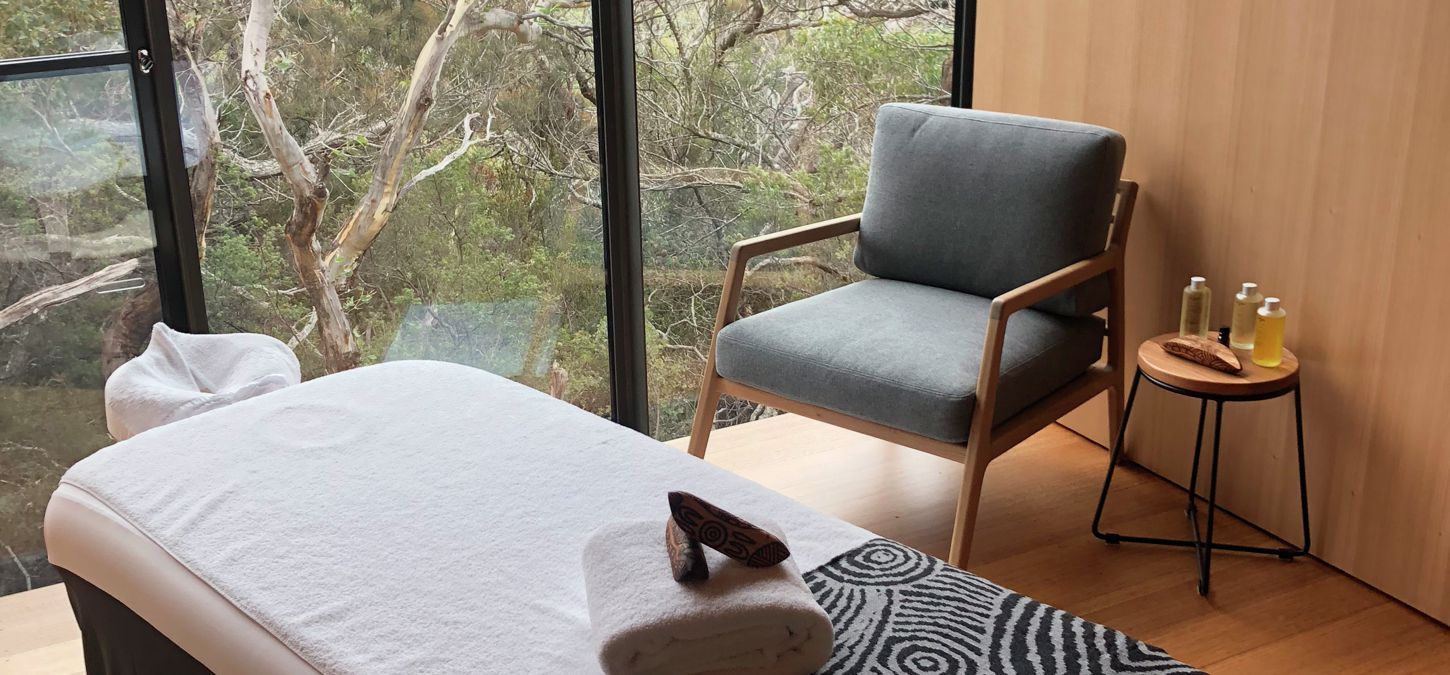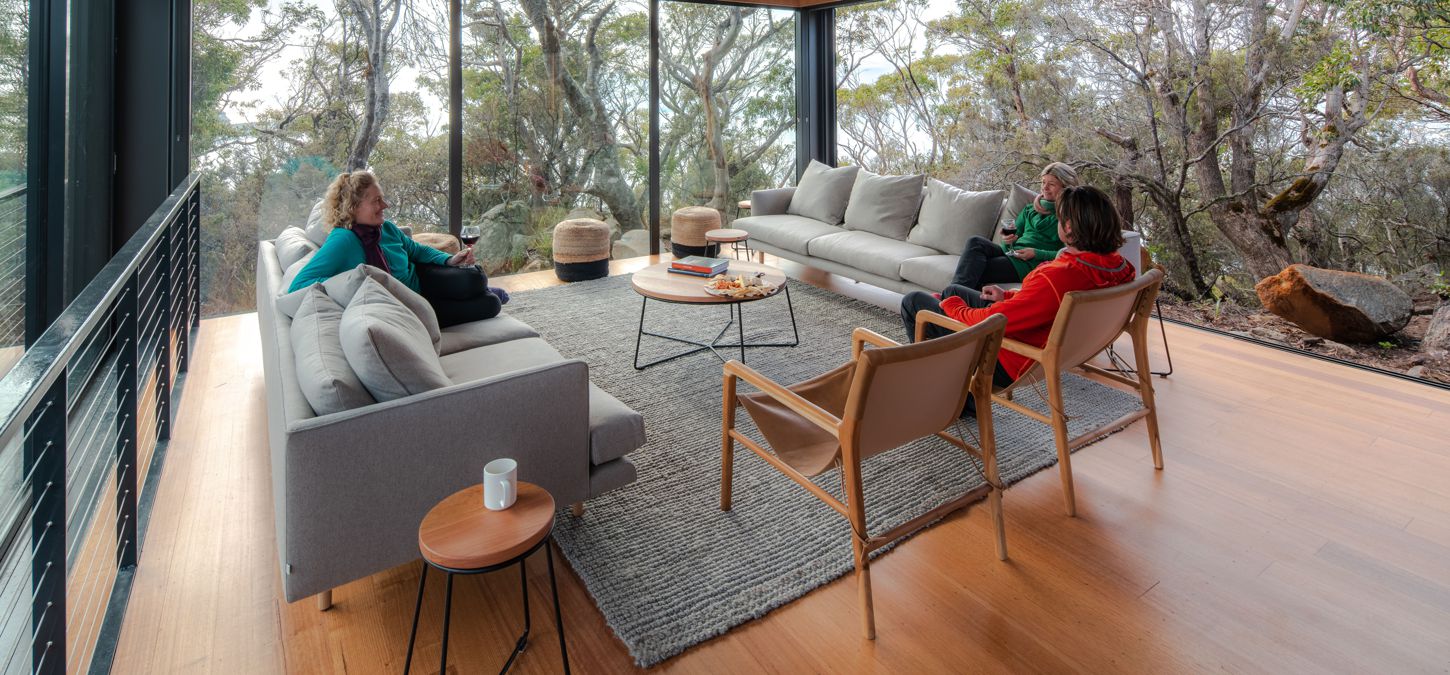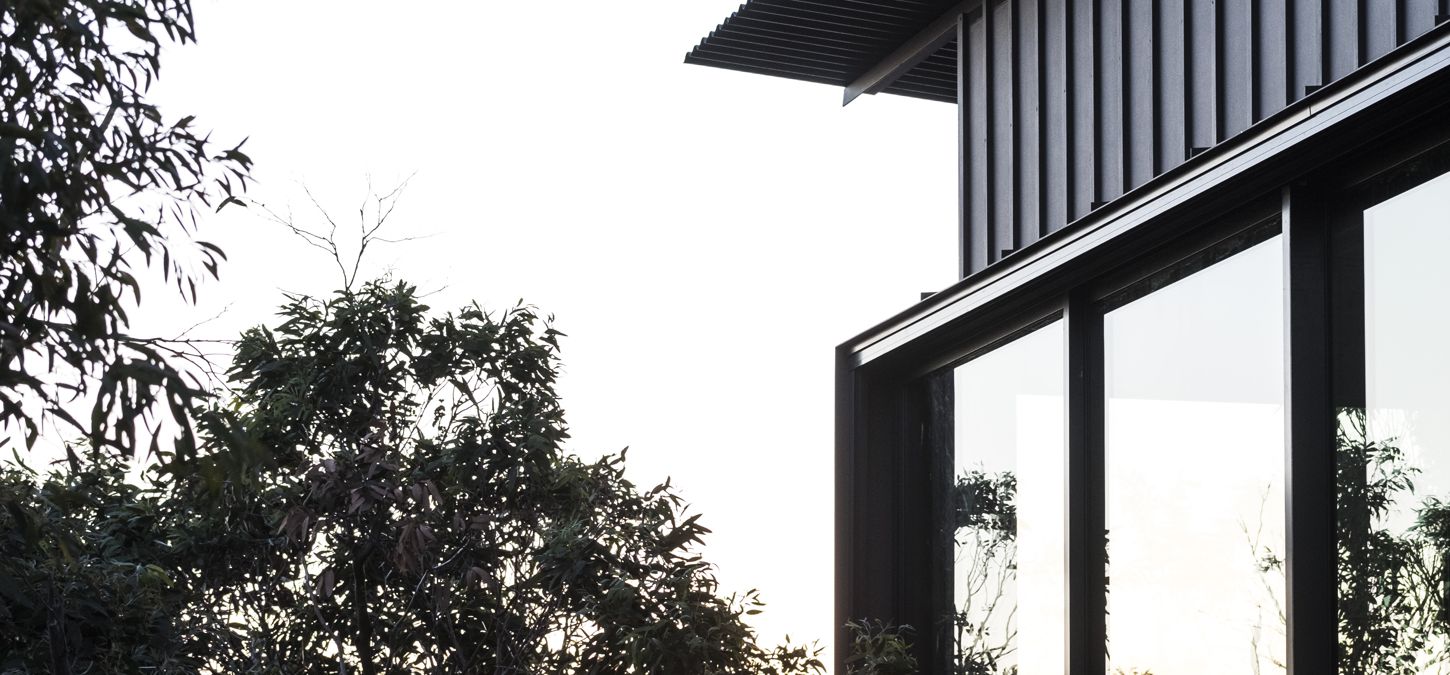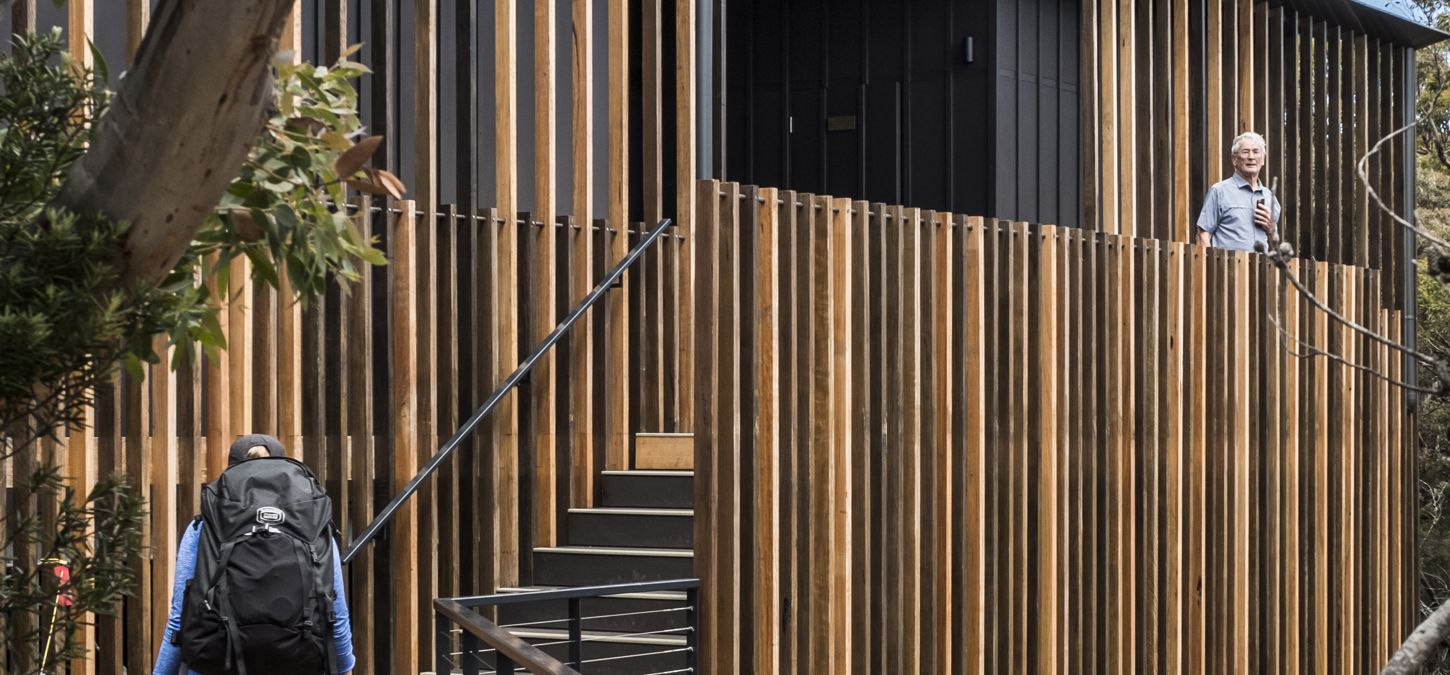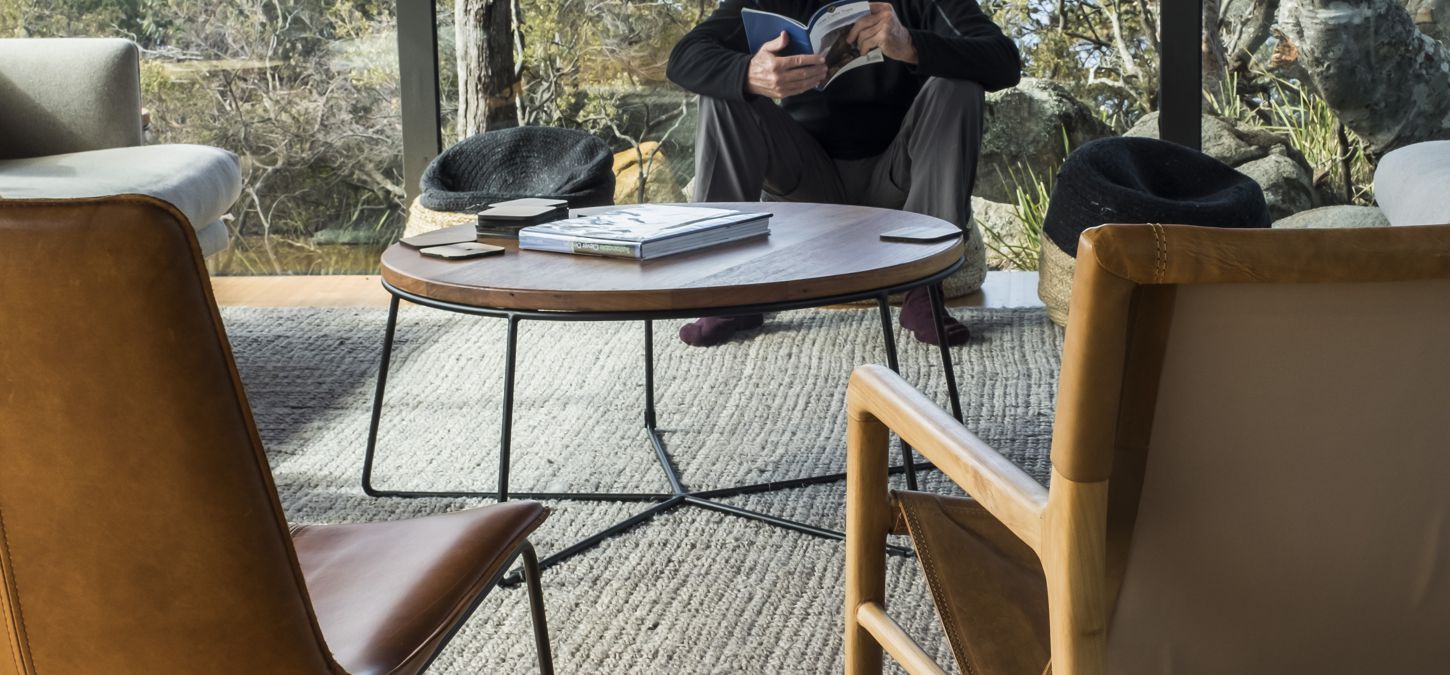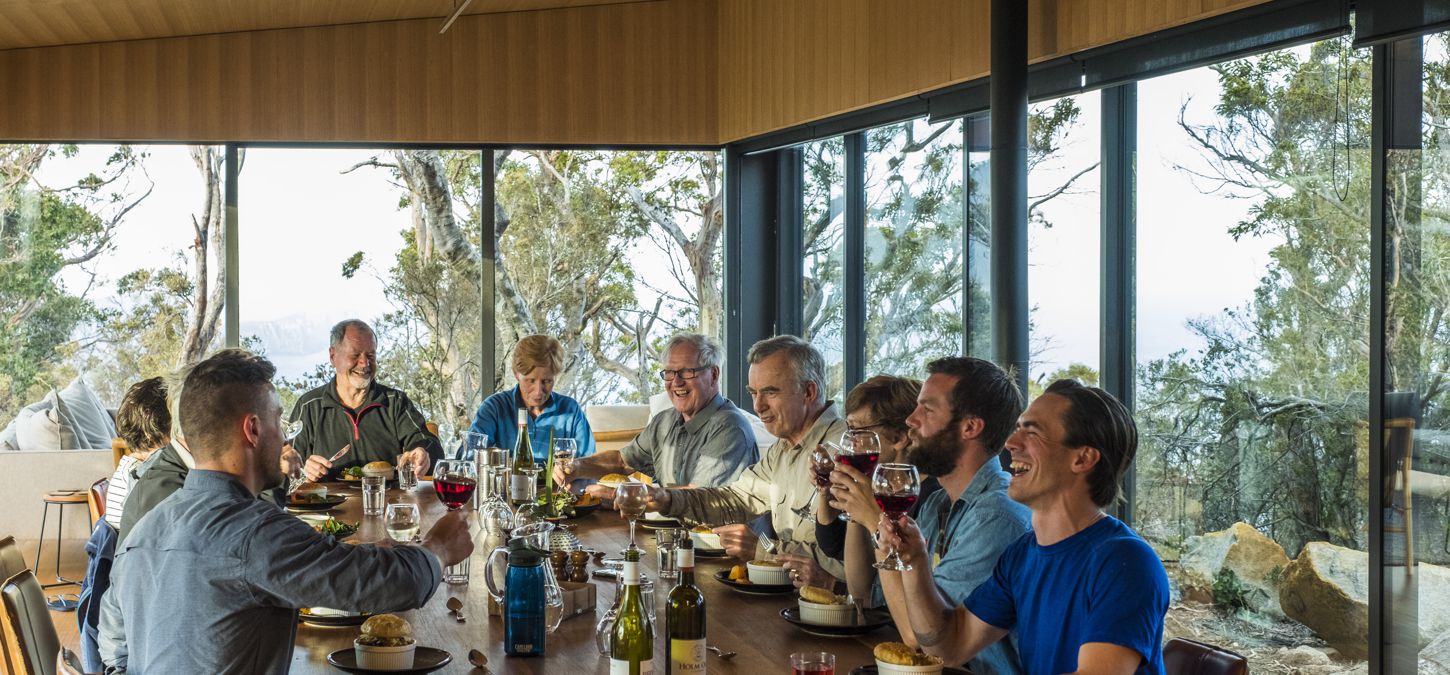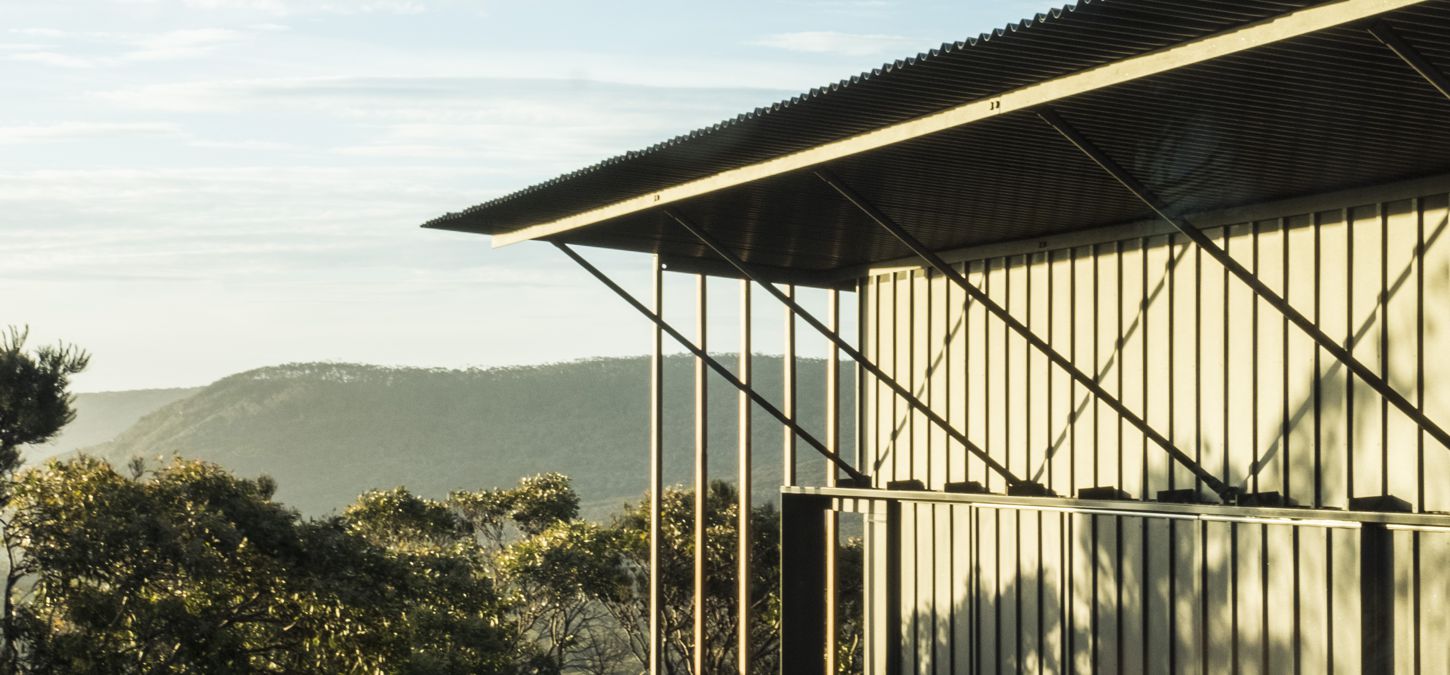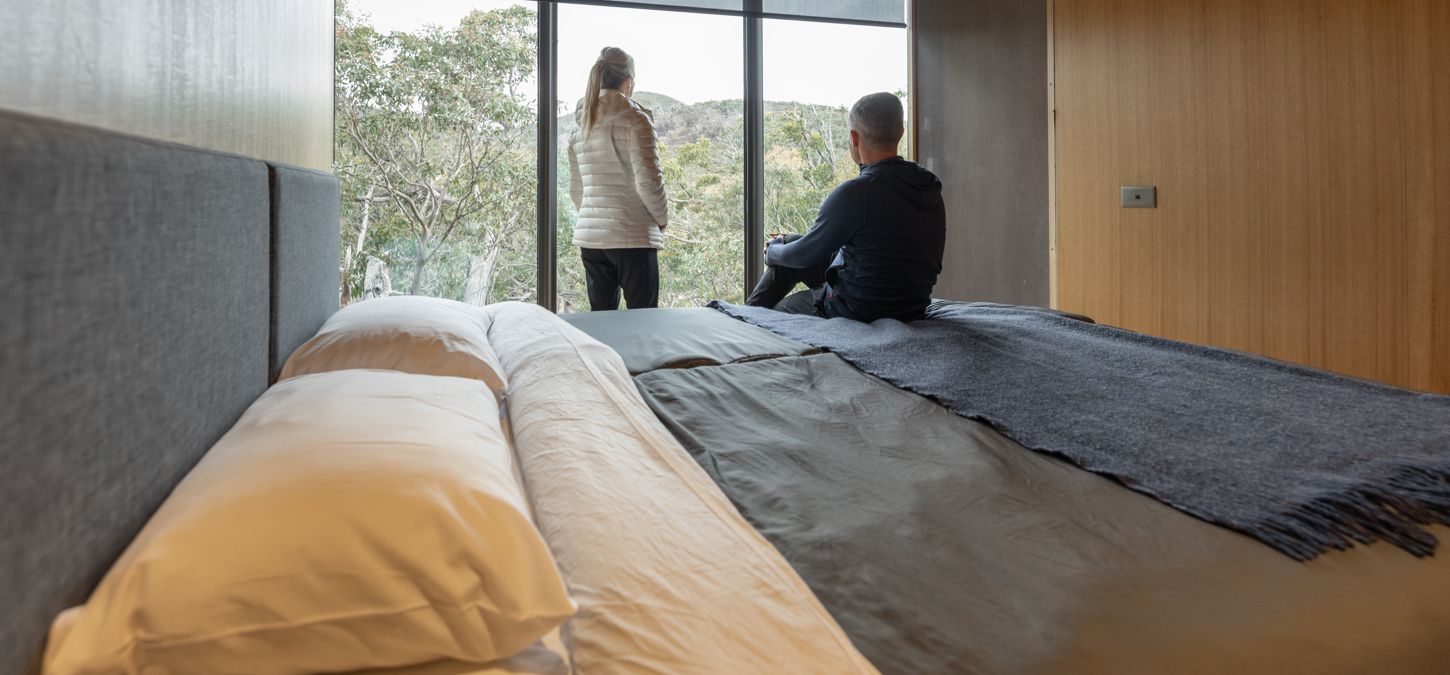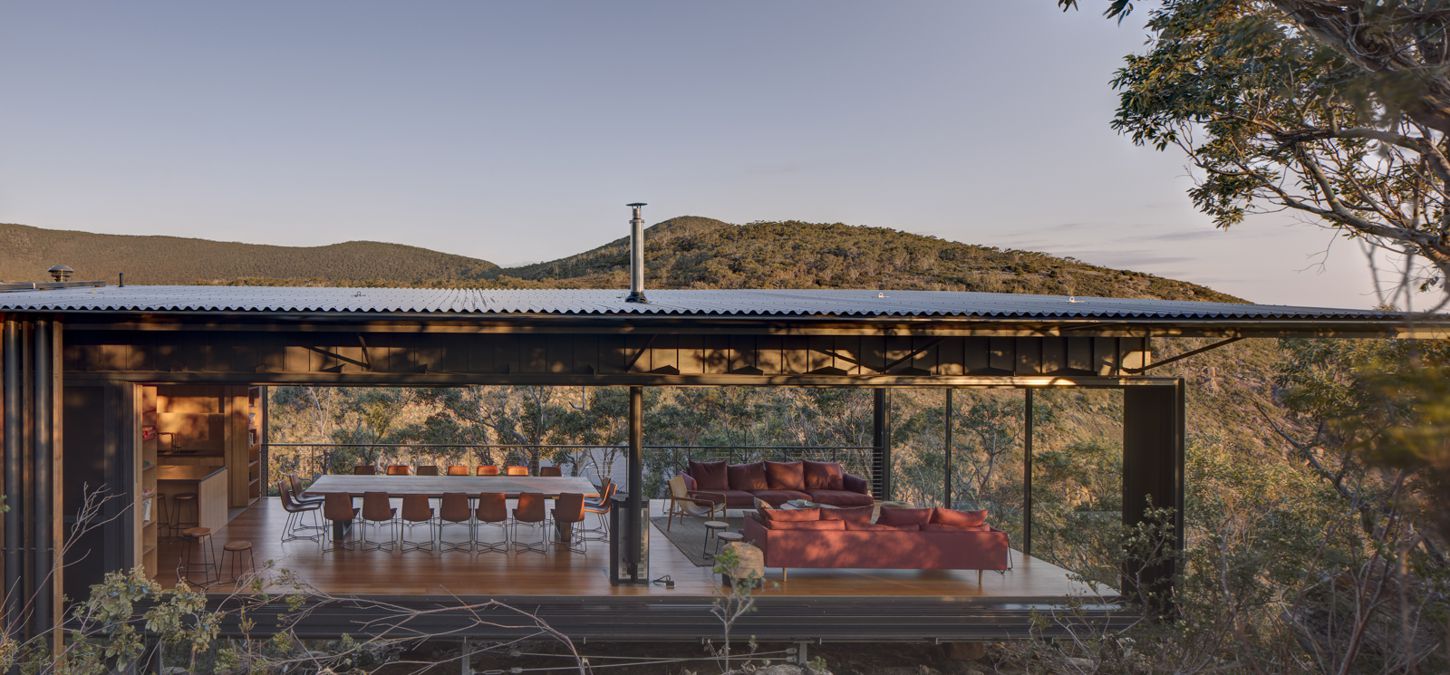 Three Capes Nurture in Nature Walk
June 6-9, 2024 | $3,950
4-Day Guided Walk.
Available anytime by request for private groups.
Each trip requires a minimum of 9 guests (Twin Share). The maximum is 13.
Bookings
Phone: (03) 6392 2211.
or

 

complete the below enquiry form.
Special Interest Walks - Terms and Conditions 
These are in addition to our standard booking terms and conditions.
All prices are quoted per person in $AUD including GST
A deposit of $500 per person and the Guest Information Form are due within five days of booking
Minimum numbers are required four months before departure.
The final payment is due 90 days before departure. For reservations made 90 days or less from the departure date, full payment is due at the time of booking.
Cancellations

more than 90 days from the scheduled departure date, a fee of $350 per person will be charged with the balance payment refunded;
within 90 days of departure, no refund is available. Bookings can be transferred to another name.

Travel and pre and post-trip accommodation expenses are not included.
This walk cannot be booked in conjunction with any other offers and discounts.
Inclusions
Return transfers from Hobart.
Lodge accommodation.
All meals and a selection of non-alcoholic beverages
National Park Pass.
Boat transfer from Port Arthur to Denman's Cove.
Use of a backpack and weather-proof jacket for the duration of the walk.
Linen and comfortable beds.
Two qualified guides for the duration of the walk.
Additional information
Have a burning question?  Check out our FAQ page, and if you need further help please don't hesitate to contact our friendly reservations team.
Ready to start planning your next adventure and want to know what to bring. Check out our detailed gear list, including details on what's provided. If you are unsure about anything on the gear list please call us or talk to your local outdoor adventure store.
Oh... and finally don't forget to bring comfortable athletic wear for pilates and meditation practices!
Need help deciding? Talk to an expert
We're here to help 9am – 5pm Monday to Saturday, otherwise, email us anytime and we'll be in touch.