Community and Environment
Our vision is to inspire people to connect with and conserve the natural environment and culture of the Australian wilderness for generations to come. We are committed to making a real difference with sustainable tourism at the heart of what we do. Here's how we give back to our local communities.
Tasmanian Walking Company is 100% carbon neutral
We do what we can to measure emissions and we measure our inputs carefully so that our carbon footprint can be offset. To this end, we have partnered with Carbon Neutral to support the Yarra Yarra Biodiversity Corridor - Australia's largest revegetation project based on carbon capture and biodiversity. By planting trees and shrubs at selected key sites it will help reconnect the drier inland habitats with their coastal counterparts to protect and recover our endangered and declining woodland, and shrubland fauna.
Southwest Australia was identified by Conservation International (a world authority on biodiversity conservation) as one of only 35 globally significant Hotspots. The Yarra Yarra Biodiversity Corridor is located within this area.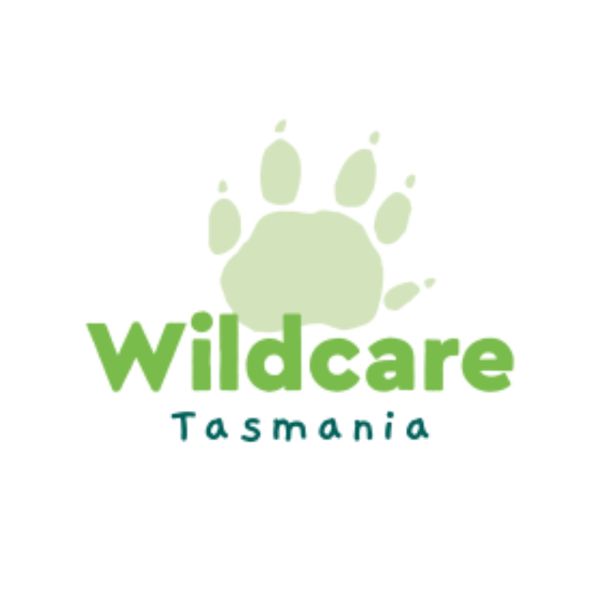 Wildcare Tasmania
Wildcare is a team of volunteers and donors supporting the care and conservation of Tasmania's wild places, wildlife and cultural heritage. Tasmanian Walking Company has partnered with Wildcare to help support the practical management of Tasmania's World Heritage wilderness focusing on plant and animal conservation, infrastructure maintenance and education programs.
Our partnership extends to the Larapuna Weekend for the annual Ansons Bay to Denmark coastline walk where volunteers including our guides collect rubbish and pull sea spurge.
Tasmanian Aboriginal Guide Training Program 
Tasmanian Walking Company and the Aboriginal Land Council of Tasmania partnered in 2015 to support an Aboriginal Guide Training Program. The program to date has enabled 10 participants to gain a recognised guide qualification at Drysdale TAFE in Tasmania and work placements at our Bay of Fires Lodge Walk and Cradle Mountain Huts Walk.  Participants attain the necessary skills to provide interpretive and educational activities for visitors and share knowledge of Tasmanian aboriginal heritage ensuring it is in line with Tasmanian Aboriginal community protocols.
Tasmanian Parks & Wildlife Service
​​​​​The Tasmania Parks and Wildlife Service (PWS) was established in 1971 to present, protect and manage our extraordinary landscapes in partnership with the community.  In particular, PWS undertake this role working together with the Tasmanian Aboriginal community as the traditional and original owners, and continuing custodians of the land.  The PWS manages 49 per cent of the land area of Tasmania which includes in excess of 2.9 million hectares of land and water.  
Tasmanian Walking Company has contributed over $2.5 million over the past 5 years to the Tasmanian Parks & Wildlife Service to further their role in conserving the State's natural and cultural heritage while providing for sustainable use and economic opportunities for the Tasmanian community.​​​​​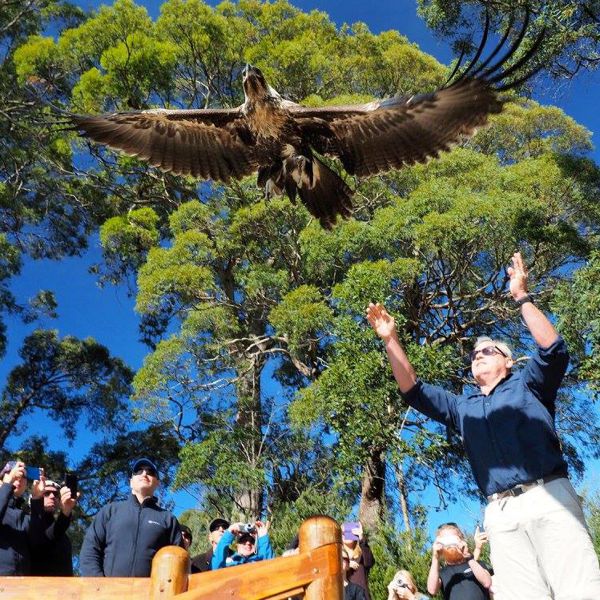 The Raptor Refuge 
Tasmanian Walking Company's support of The Raptor Refuge helps provide care and rehabilitation for sick and injured raptors and awareness of the plight of raptors in Australia.
With a shared philosophy toward education and environmental protection, our partnership with Raptor Refuge extends to our guide training programs providing a valuable resource to help further our knowledge and share these stories with our guests.
Tasmanian Parks & Wildlife Service Discovery Ranger Program
The Discovery Ranger Program encourages local understanding and advocacy of conservation sites by hosting public events and interactions on sustainability, leave no trace principles and providing information on weeds, seeds and shorebird protection. This Tasmanian Walking Company and the Tasmanian Parks and Wildlife Service partnership was formed to offer these education services and fund ranger salaries in national parks and conservation areas.
Two annual community events are also held at our Bay of Fires Lodge to build greater community engagement and connection with Tasmania's natural and cultural values.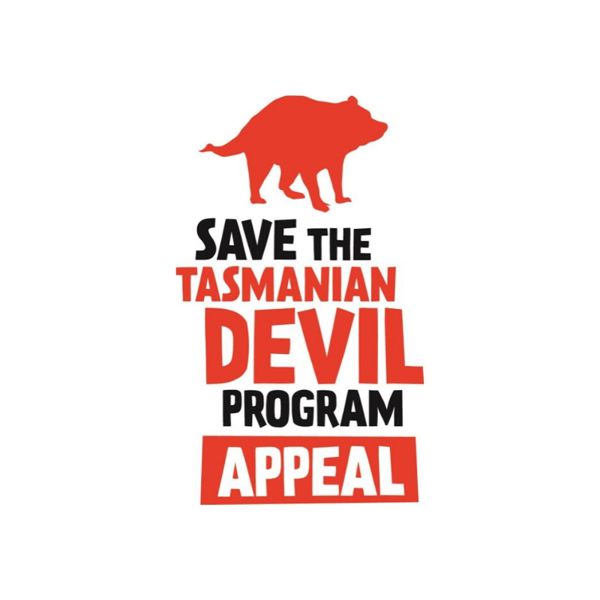 Save the Tasmanian Devil Appeal 
The Tasmanian Devil is the world's largest surviving marsupial carnivore, and it is only found in the wild in Tasmania. If an ecologically functioning population of Tasmanian devils were to be lost to the wild, at least 70 other species could be put at risk.
The Save the Tasmanian Devil Appeal is the central fundraiser for the Tasmanian devil, administered through the University of Tasmania.  The Appeal's primary focus is to support research to better understand Devil Facial Tumour Disease (DFTD) and its impact on wild devil populations, to develop potential treatments for the disease, and to investigate strategies to protect devils in the wild.
Fundraising boxes are available at our walker's base should you wish to donate.
UTAS Scholarship in Tourism
This scholarship is provided to support a student to undertake their research thesis as part of the Master of Tourism, Environment and Cultural Heritage. 
Eligibility
Available to a student undertaking the research thesis component of the Master of Tourism, Environment and Cultural Heritage (A7T) in Semester 2, 2021. Students must be undertaking HGA712 Research Thesis on a topic that explores tourists' perceptions of the environment while on guided tours. Applications will be assessed on academic merit, capacity to deliver proposed project outcomes, practical applications and the worth of the proposed research project.
Amount: $10,000 | Duration: Up to one year | Closing Date: 14 June 2021
Conservation Volunteers Australia 
Tasmanian Walking Company partnered with Conservation Volunteers on the Cape Raoul Trailhead restoration project. The habitat at the entry point of Three Capes Track was weeded and planted with natives by teams of volunteers including our staff.
Bonorong Wildlife Sanctuary & Wildlife Hospital
Bonorong operates Tasmania's largest 24-hour wildlife rescue service providing safety and care to thousands of animals every year with the assistance of trained community rescuers and devoted wildlife carers. Our partnership with Bonorong includes wildlife rescue drives where our staff volunteer to rescue and transfer injured animals to the wildlife hospital, and our guides take part in educational activities. We also provide our staff with wildlife rescue training opportunities.
Climate Emergency Declaration
We have joined over 422 tourism professionals and organisations in committing to delivering a Climate Action Plan, to cut emissions in half by 2030. 
Tasmanian Walking Company and Australian Walking Company believe strongly in the good that comes from connecting people with place, and the power this connection has to create positive change. By signing the Glasgow Declaration on Climate Action in Tourism, we recognise the responsibilities and obligations we have to lutruwita Tasmania, and Earth as whole, to take climate action.
We commit to fostering climate action within our business and wider community, and to working collaboratively to bring about positive, meaningful, and much needed climate action.