Exclusive Accommodation
Our groups have exclusive use of Lady Eugenie - whilst travelling with us she becomes your home. We believe a sound night's sleep is fundamental in making a good walking holiday a great walking holiday. Your accommodation should be enjoyed not endured!
Lady Eugenie
Lady Eugenie is a beautiful, 23-metre (75-ft) ketch rigged yacht. She is five metres wide, which makes her stable, safe and comfortable for both novices and sailing enthusiasts.
Her clipper bow, complete with a bowsprit you can walk on, is perfect for watching dolphins and other marine life. There's nothing more exhilarating than turning off her engine, relaxing and harnessing the power of the wind in her sails.
With beautifully maintained teak decks and classical, varnished hand rails, Lady Eugenie's spacious decks are the perfect setting for relaxing whilst taking in the stunning scenery of Tasmania's east coast. The central cockpit provides plenty of comfortable seating, with a picturesque alfresco dining setting: a magical place to take in the sunset.
During the evening, you can relax in the delightful and spacious saloon with dining table and comfortable lounge. Her professionally equipped, separate galley for the crew guarantees delicious meals made from local produce. 
Lady Eugenie has just four comfortable cabins on board, all with bathrooms and showers.  There are two rooms with one double bed each and two with two twin beds each. Room allocations are first-come-first-served; we will do our best to provide you with your preferred room type, but this will depend on existing reservations at your time of booking.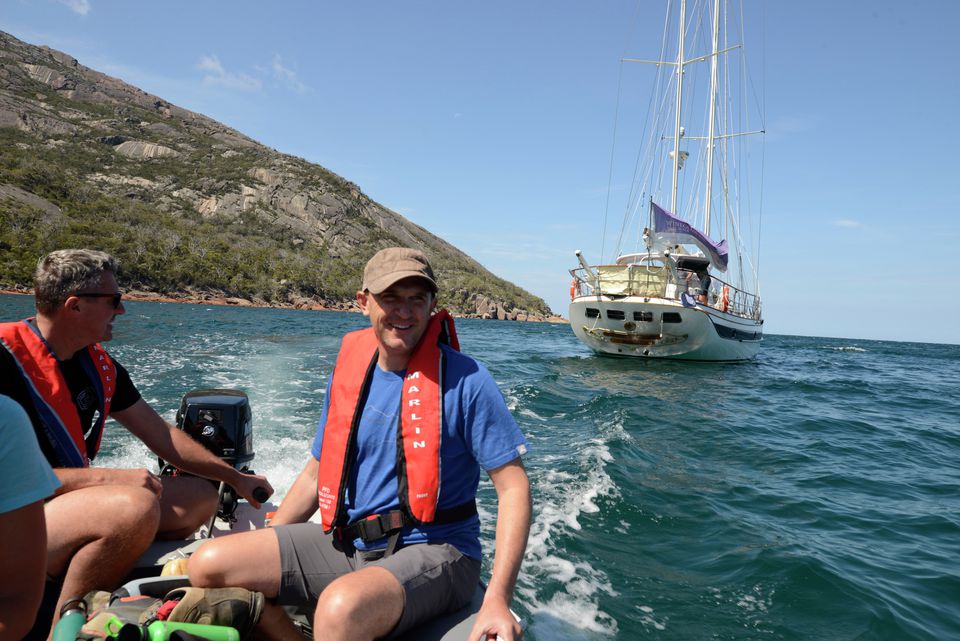 What people are saying
"Top quality accommodation on the yacht, great food freshly prepared, great company and fantastic walking"
- November 2016
"Imagine once you have finished a 3 course meal that can only be described as perfectly matched with the accompanying wine you gather on the stern of your new home to watch the Aurora Australis dance throughout the night sky"
- Sean, October 2015
"A sensational few days...Wombats covering the hills around Maria Island at sunset. Champagne and oysters on the beach It doesn't get any better than this!. "
- Belinda, October 2015