Wineglass Bay Walk with Clover Hill
April 19-22, 2024 | $3,595 
This four-day adventure in Tasmania offers an incredible experience filled with sailing, hiking, gourmet food, and exquisite sparkling wines from Clover Hill. You'll sail along Tasmania's east coast aboard the Lady Eugenie, a classical 23-meter (75ft) ketch, and enjoy scenic coastal views. During the day, you'll embark on coastal walks to remote beaches and hike mountain trails with stunning views. Each evening, you'll celebrate with Clover Hill's range of sparkling wines, including rosés, blanc de blancs, late-disgorged, and vintage wines, paired with superb three-course dinners in remarkable locations.
It's a fantastic opportunity to celebrate in style and enjoy the best of Tasmania's natural beauty, fine wines, and gourmet cuisine.
For other enquiries please contact Tasmanian Walking Company on (03) 6392 2211 or email daniel@taswalkingco.com.au. Available by request for private groups. 
Clover Hill Wines
With the intention to produce a refined sparkling wine to rival that of great Champagne houses, Clover Hill was established in 1986 on the site of an old dairy farm in north-eastern Tasmania.
Clover Hill is able to craft wines of pedigree due to its ideal location in North Eastern Tasmania, the superior quality of its cool-climate fruit and the intimate attention to detail given by its dedicated winemakers. Clover Hill's commitment to excellence has been recognised with numerous awards which include being inducted into the Australian Sparkling Hall of Honour in 2017 and being twice awarded Tasmanian Vineyard of the Year. Clover Hill has now become synonymous with elegance and refinement, gaining a reputation for uncompromising quality.
Wineglass Bay 'Clover Hill' Walk (4-days)
The Tasmanian Walking Company is thrilled to offer a walking, sailing and sparkling escape for special occasions! We've partnered with Clover Hill who have selected wines to match our menu featuring fresh Tasmanian produce. Each evening, we've included a few glasses of two different sparklings as well as our traditional selection of local beers, white and red wines. You'll sample a wide selection of Clover Hill. This four-day experience for groups of eight is a magical way to celebrate.
We'll whisk you away from Hobart to Orford, where the Lady Eugenie awaits with 23-metres (75-feet) of onboard comfort and set sail across to Maria Island where summiting Bishop & Clerk delivers views out to the Freycinet Peninsula, your sailing path ahead. Between island hopping, Lady Eugenie is your floating home for saloon dinners and alfresco breakfasts. On Schouten Island, barefoot long table dining might be on the menu, too. 
Sand between your toes, wind in the sails and four days of walking, sailing and sparkling bliss. Hop aboard.
Testimonials
Sailing along the coast from Maria Island to Schouten island with a pod of dolphins chasing the boat, amazing weather allowing us to sail into Wineglass Bay and anchor there for the night having had blue skies all the way up the coast and tightly hugging the cliffs of the Freycinet coast. Oysters on Schouten Island beach with drinks after the walk - what a cracking idea! - Andrew C. 2022
Fantastic. It was a wonderful trip which was organised beautifully. I'm sure much work was undertaken behind the scenes to make it seamless. The crew were absolutely delightful. The food was delicious and the best bit was the oysters and champagne on the beach at Wineglass Bay. What a treat. 10/10 - Damian B. 2022
Day 1: Hobart - Maria Island 
Approximately 4-5 hours walking (including Bishop & Clerk)
Not many walks begin this way. Arrive at Orford where our 23-metre (75-ft) ketch, Lady Eugenie is waiting. We hop aboard our tender from the beach, before setting sail across the Mercury Passage for Maria Island. This short morning sail brings us to the World Heritage listed convict site of Darlington. Once populated with prisoners, it is now home to an array of architectural relics and abundant wildlife.
Today we venture 630m above sea level to the pinnacle of Bishop & Clerk, our highest climb. As we traverse the high cliff edge of Fossil Bay, we are afforded sweeping views toward Schouten Island and Freycinet Peninsula, a glimpse of the magnificent journey to come. Perched high atop the dolerite columns of the summit, we enjoy lunch, with time to ponder the beauty and isolation of this landscape. In the late afternoon, we retire to the comfort of our luxury yacht for pre-dinner nibbles and a delicious meal prepared by your guides.
Day 2: Maria Island - Schouten Island 
Approximately 3-4 walking (including Bear Hill)
Following a leisurely breakfast on board Lady Eugenie we set sail, leaving Maria Island and heading north on a 4-hour journey toward the spectacular Schouten Passage. Sailing past the large sedimentary deposits of Fossil Bay and the towering dolerite columns of Bishop & Clerk, we head towards a geological beauty - the pink granite boulders and mountains of the Freycinet Peninsula. Along the way, we get an up-close view of an Australian fur seal colony that makes its home on the rocky outcrop of Isle du Phoques.
After dropping anchor, we disembark on the secluded Schouten Island for a scenic 3-hour walk, climbing to the top of Bear Hill. We can also opt for a more leisurely afternoon relaxing on-board or at the beach, with opportunities for snorkelling and swimming.
Tonight we enjoy a luxury barefoot beach dinner on the private shores of Schouten Island. Ever finished a bushwalk to have a linen-topped table waiting with oysters and Tasmanian sparkling?
Day 3: Schouten Island - Wineglass Bay
Approximately 5-7 hours walking (via Cooks Beach and either Hazards Beach or Mt Graham)
Over breakfast we decide whether we ascend Mt Graham and take the high route to Wineglass Bay or opt for the less challenging but equally stunning coastal section of the Freycinet Peninsula circuit track. The former sees us head inland from the shores of Cooks Beach and ascend through tall Tasmanian Blue Gum forests before traversing the button grass fields of the East Freycinet Saddle, dotted with seasonal wildflowers. The trail descending from Mt Graham and Mt Freycinet takes in spectacular coastal views including iconic Wineglass Bay.
The coastal track heads north from Cooks Beach following the shores of enticingly-named Promise Bay while The Hazards mountain range gradually reveal to dominate the northern vistas over the peninsula's isthmus.  An hour's walk along Hazards Beach will bring us to the Isthmus Track where we'll enjoy a close up view of wildlife at the lagoon before setting foot on the white sands of Wineglass Bay. After our day of walking, there's time for a refreshing swim before boarding Lady Eugenie.
Day 4: Wineglass Bay - Hobart
Approximately 3 hours walking
Our final day begins with breakfast on board Lady Eugenie. We can observe the busy shorebirds and towering forms of The Hazards mountain range above. We ascend gently between pink granite boulders until we overlook the white sands and turquoise waters of Wineglass Bay below.
A steep descent on a well-constructed track brings us back to the start of the Wineglass Bay Lookout Track. We continue for another two kilometres, winding through coastal heath and woodland habitats, until Honeymoon Bay. It is a beautiful cove, ideal for a picturesque lunch and a final swim. We meet our bus there, ready to take us to Hobart. Our return trip travels down Tasmania's east coast. The journey is not over yet, though. We visit a boutique vineyard for canapés and a wine tasting, easing us back into life off the track and the comforts of Lady Eugenie.
We then return to Hobart via the airport (approximately 5.00pm) and then Hobart hotels between 5.15pm - 5.30pm.
The Lady Eugenie
Our group will have exclusive use of Lady Eugenie - whilst travelling with us she becomes your home. We believe a sound night's sleep is fundamental in making a good walking holiday a great walking holiday. Your accommodation should be enjoyed not endured!
Lady Eugenie is a luxurious, 23-metre (75-ft) ketch rigged yacht. She is five metres wide, which makes her stable, safe and comfortable for both novices and sailing enthusiasts.
Her clipper bow, complete with a bowsprit you can walk on, is perfect for watching dolphins and other marine life. There's nothing more exhilarating than turning off her engine, relaxing and harnessing the power of the wind in her sails.
With beautifully maintained teak decks and classical, varnished hand rails, Lady Eugenie's spacious decks are the perfect setting for relaxing whilst taking in the stunning scenery of Tasmania's east coast. The central cockpit provides plenty of comfortable seating, with a picturesque alfresco dining setting: a magical place to take in the sunset.
During the evening, you can relax in the delightful and spacious saloon with dining table and comfortable lounge. Her professionally equipped, separate galley for the crew guarantees delicious meals made from local produce. 
Lady Eugenie has just four comfortable cabins on board, all with air conditioning, bathrooms and showers.  There are two rooms with one double bed each and two with two twin beds each. Room allocations are first-come-first-served; we will do our best to provide you with your preferred room type, but this will depend on existing reservations at your time of booking.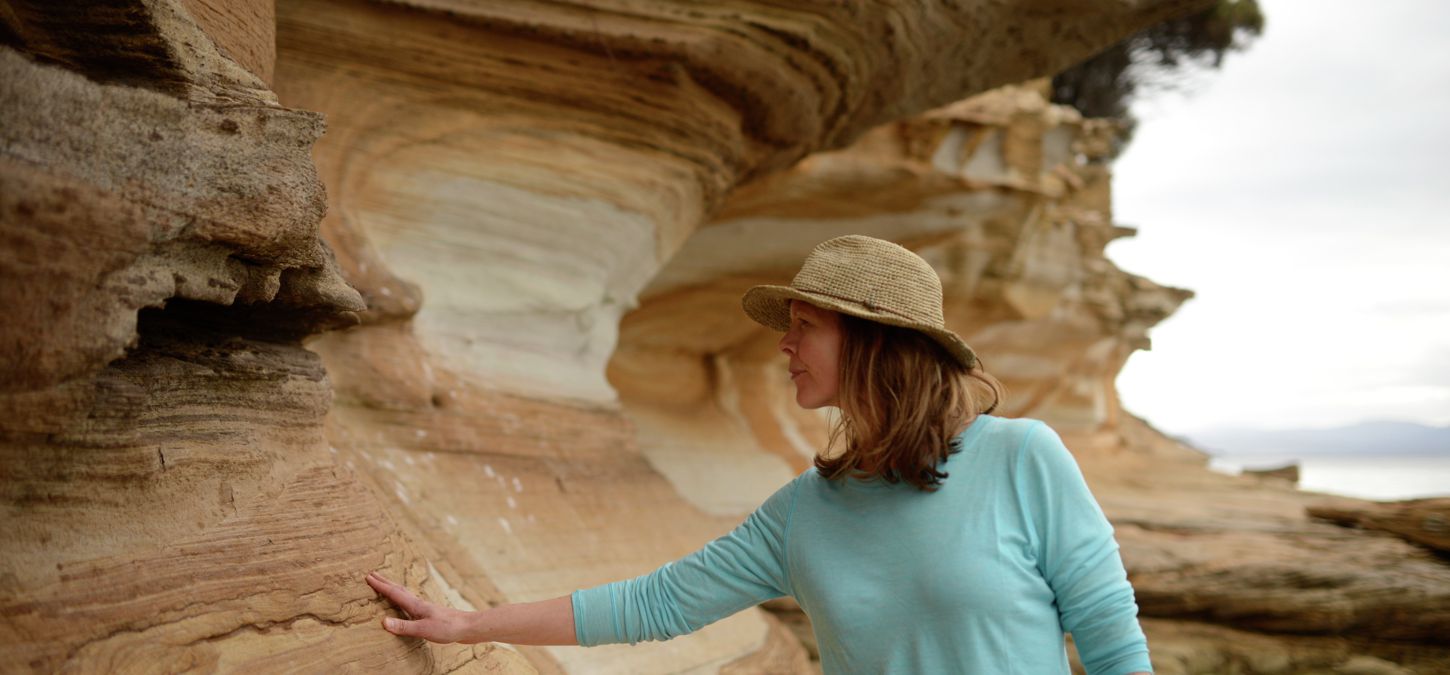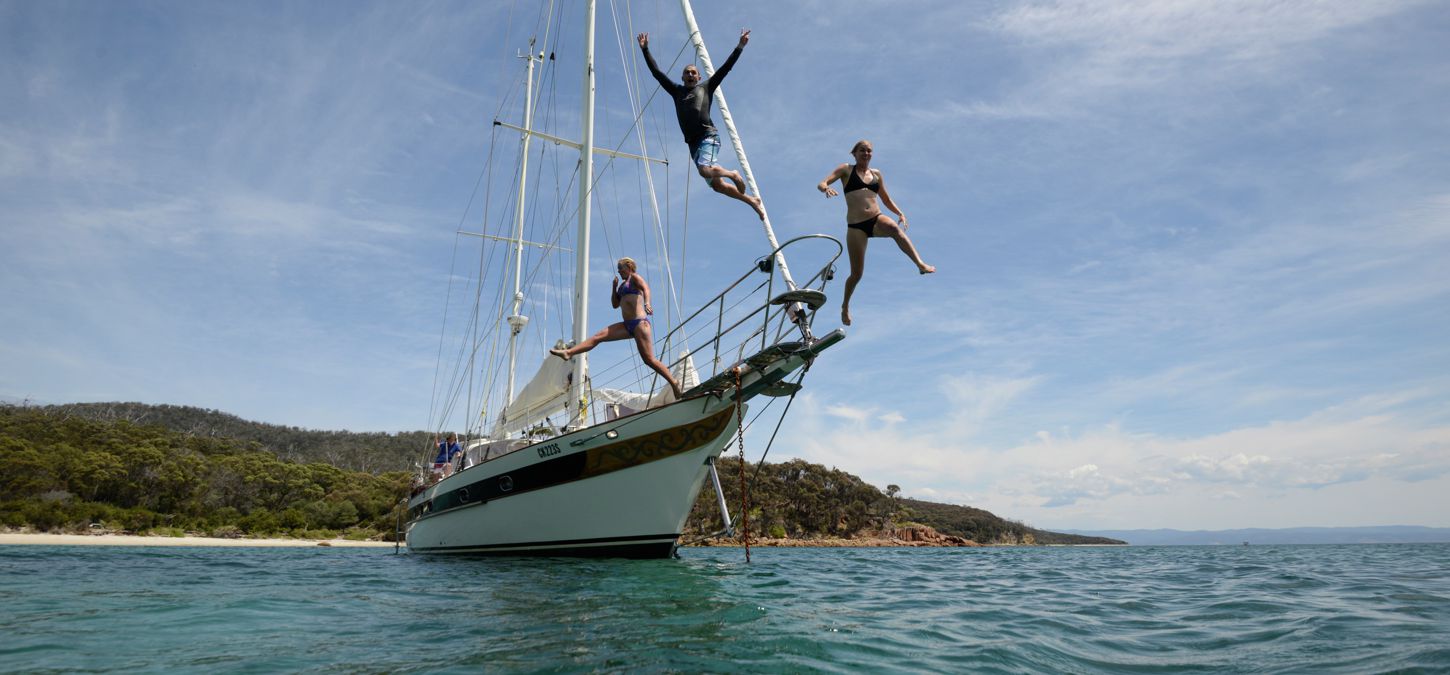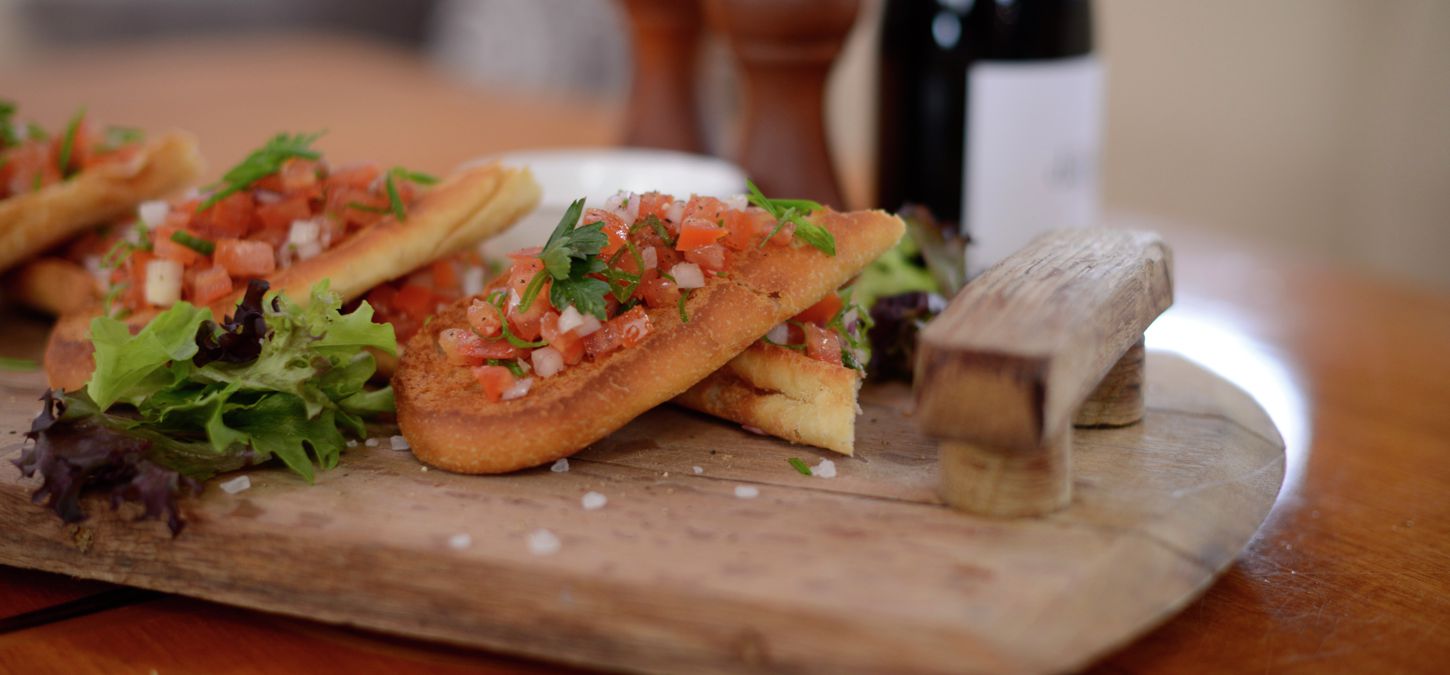 Wineglass Bay Walk with Clover Hill Wines
Price per person for departures (inc GST)
April 19-22, 2024

 | $3,595
Also available by request for private groups
4 Day Guided Walk (Twin Share)
Each trip requires a minimum of 4 guests (Twin Share). The maximum is 8.
Bookings
Special Interest Walks - Terms and Conditions 
Our standard booking terms and conditions apply to all bookings. In addition:
Cancellations

more than 90 days from the scheduled departure date, a fee of $350 per person will be charged with the balance payment refunded;
within 90 days of departure, no refund is available. Bookings can be transferred to another name.
Minimum numbers are required four months before departure.
After the minimum number of bookings has been achieved, the departure will be confirmed.  Due to the high fixed costs on these trips, guests on our 'Limited Edition Walks' who postpone due to COVID-19 as per our Peace of Mind Booking Guarantee, will incur an amendment fee of $500 to reschedule to another departure date. All cancellations by guests will incur cancellation fees according to our standard terms and conditions. 
Inclusions
Return transfers between Hobart and the start and finish of the walk 
Accommodation each evening on our luxury ketch Lady Eugenie; there are two cabins with one double bed each and two with two single beds each (1 x bunk each)
All meals and non-alcoholic beverages, plus a limited selection of Tasmanian wines
A carefully chosen offering of Clover Hill Sparklings, selected from Clover Hill's own cellar
National Park passes
Use of a daypack and rain jacket for the duration of the walk 
All bedding and linen
Need help deciding? Talk to an expert
We're here to help 9am – 5pm Monday to Saturday, otherwise, email us anytime and we'll be in touch.