Bay of Fires Lodge En Plein Air Retreat
May 19-22, 2024 | $2,995 per person
A four day 'en plein air' retreat with Jock Young based at the stunning Bay of Fires Lodge. Spend the days painting and the evenings chatting about painting with a few glasses of wine, delicious food, and like-minded company.
The Tasmanian Walking Company and Handmark Gallery are offering a series of 'Art Walks' celebrating Tasmania's unique colour, light, flora, fauna and landscape, hosted by Tasmanian artists. From our base, at the stunning Bay of Fires Lodge, Jock Young will lead 'en plein air' retreat.  You will be able to walk to different locations, carry your easel, set up in nature, and paint the stunning colours and light of pristine beaches, crystal clear waters and granite headlands. 
 The Bay of Fires Lodge is a breathtaking lodge perched above pristine beaches on the northeast coast of Tasmania. All transport, guides, sumptuous meals and local wines are included. During this unique experience, the long table at the lodge will play host to evening dinner parties and guests will have time to read, enjoy the indoor and outdoor fires, footbaths and walks along deserted beaches. 
*Please note that the spa is not available during this retreat. It is our quiet break out space and wet weather retreat. Partners and friends of painters are welcome.
  Direct bookings only.  For all enquiries and bookings please contact Tasmanian Walking Company on (03) 6392 2211 or email bookings@taswalkingco.com.au
Jock Young
Jock Young grew up on the beaches of northern Sydney, studied marine biology and moved to Tasmania in 1984, to work for the CSIRO. He has always been drawn to the sea. 
It's the central theme in much of my work. I am particularly interested in the coast, which has a dynamic quality that is rare to find anywhere else. The interplay between the sea in all its different moods and the adjacent landforms has been a constant subject for me.
I started painting as a teenager growing up on Sydney's Northern Beaches. We spent a lot of time in and around the water. At that time, the area was relatively undeveloped so there were plenty of places to go for a ride or a picnic - and there were lots of times that we would take our paints. We had many conversations about art in general, and painting in particular.
Apart from its natural beauty, Tasmania has a distinct light, which has been the element that's interested me since my arrival.
Jock's work can be discovered by video here or on Instagram.
Please find a link to his latest exhibition here and the exhibition video here.
Handmark Gallery
Our lodges, huts and offices feature the work of Handmark's artists. Allanah Dopson and her team are found in Salamanca, Hobart. 
Allanah was quick to recommend Jock to lead a Tasmanian art retreat. "The outdoors is his canvas. He is humble and draws us beautifully into his habitat to share his love of the Tasmanian coast. His background as a marine biologist and en plein air painter make him the perfect leader. To have a group painting and celebrating together at the Bay of Fires, a place of vibrant colour, will be wonderful.'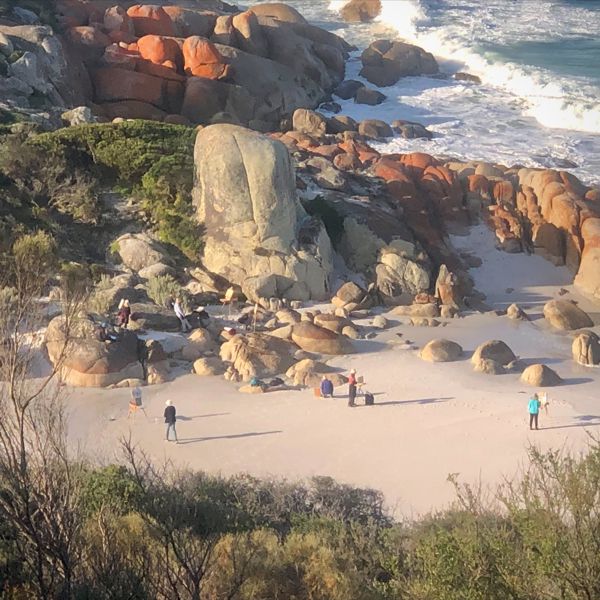 Bay of Fires Lodge Art Retreat 
Tasmania's stunning Bay of Fires gives spaciousness just by breathing its air and gazing upon its long horizons. Imagine combining this expansive beauty and the sensing of freedom it inspires, with a relaxed painting workshop.
En plain air painting is a tradition that evokes dreamy images of artists painting in fields and by rivers. Jock described the kind of retreat he has found most successful. 'Imagine painting for six hours then retreating back to the Lodge to talk about painting with a glass of wine and art books shared across the table.'
Participants can expect a workshop that flows and evolves naturally. Jock says 'Art is a philosophy when it is all said and done. It is a way of thinking and being. We attempt to make the world beautiful and enhance our understanding of the world.' In Jock's experience, the most successful workshops welcome all with a spirit of have-a-go. Painters are encouraged to explore and share their ideas. One-on-one conversations with jock with and evolving group conversations take place in the field. The workshop will include some exercises giving a little structure but remain free form. This leads to a tailored and responsive experience for all.
Jock brings the experience and techniques after attending many 'en plein air' workshops around the world He has completed the Bay of Fires Signature Walk and painted around the Bay of Fires for many years.
The daytime en plein air studies are supported by three nights of drawing the same still life in three different ways- line, tone and contrast - to help in identifying different ways of approaching the landscape. These sessions are informal and enable lots of discussion about the day's painting and wherever such conversations lead. The open fire and a glass of wine make it a nice way to end the day. 
Testimonial
'I just want to tell you how much I enjoyed the Art Retreat with Jock. We were very fortunate to have perfect weather and the coastal landscape was unbelievably beautiful. The position of the Eco Lodge is breathtaking. Georgie and her team of Rachel, Felix and Ben made our stay memorable. Jock gave us valuable information on how he tackles plein air painting. He encouraged us to step outside our comfort zone and be creative. In the evening Jock talked about artists who had influenced his painting style which was very interesting.
It was a magical four-day art retreat.' - Diana L. May 2022
Materials
Water-based gouache paints are preferred in this environment. We will be painting in a National Park. Non-toxic mediums and solvents, such as non-toxic pastels will be welcome. Jock recommends a paper around 40 to 50 cm wide and a weight of 300.  Arche makes good all-around paper. He suggests you will need a few wide brushes 1 to 2 cm and some charcoal. If you bring loose paper, you will need a board and some tape.
He suggests an easel as it can get uncomfortable on the ground, but some people like to work that way and recommends participants bring a Jullian Easel or a pochade box. A French box easel and paints can be ordered in advance for collection at Artery in Hobart. Please call 03 6234 3788.
Please include the following colours in gouache or watercolour or pastel colours: Lemon yellow, Cad yellow, Alizarin crimson, Cad red, Cobalt blue, Cerulean blue, Viridian, White, and Raw sienna. Please also include a small bottle of liquitex acrylic ink: raw sienna or similar.
Gear Checklist
Please see the Long Weekend (3-Day Walk) gear list for information about what you can take on this walk. The items on the gear list will be packed into your lodge overnight duffel bag and transferred to Lodge with your easel. You only carry the essentials for the day (i.e., water, camera, rain jacket) in your lightweight day pack. The duffel bag (provided by us) which will be transported to the Lodge must weigh no more than 5kgs as this will be carried on foot by our staff up to the Lodge. We will carry your easels to the lodge, and they will not be considered part of the 5kgs of permitted gear.
About Our Venue
Set on a hilltop, 40 metres above the pounding of the sea and surrounded by National Park, the Bay of Fires Lodge is the only building on 20km of outstanding coastal wilderness.
Enjoying views up and down the pristine white sandy beaches in an area of great significance to the Aboriginal community, a truly ecologically-aware building has been gently let into the landscape. Two long timber and glass pavilions allow maximum connection to the landscape with minimum impact on the environment: all building materials - Tasmanian hardwood and plantation pine - were lifted in by helicopter or hand carried to the site.
The lodge is autonomous in providing and managing its existence. Here you will experience true communion with nature in accommodation that combines simplicity of design with comfort and warmth. In the magnificent living area with its large timber deck and open fire, you'll enjoy delicious meals prepared with the freshest local produce, accompanied by fine Tasmanian wines. Solar power provides the lighting, while hot showers and comfortable hotel beds add a touch of luxury at the end of each day's activities.
All accommodation at the Lodge is twin or double share, arranged as two king-singles or one king bed. There is a small library which is comfortable and cosy looking out over the ocean. This is a great place to sit back and relax or look through our selection of books and magazines.
Day 1: Launceston to Mt William National Park
Approximately 3 hours walking
Guests meet at Red Feather Inn at 8am. Launceston pick-up is from Chalmers Church, 5a Frederick St, at 6.30am. Quamby Estate shuttle departs at 6.30am.
After our morning journey from Launceston, we arrive at the Bay of Fires, to be greeted by the azure blue waters, white sandy beaches and iconic orange lichen-covered granite boulders.  Our lunch spot today is nestled in the dunes near Eddystone Point Lighthouse. We'll have time to explore the lighthouse and its long-standing story before it's time to get our walking boots sandy as we trek far-stretching beaches that lead to the celebrated Bay of Fires Lodge.
Painters will take sketch pads and pencils for this part of the workshop.
Come evening, venture into the library or have your hosts deliver a cold drop while you dip toes into a foot spa on the back deck. Dinner is a Tasmanian long-table affair, featuring produce from the island matched with fine local beer and wine.
Days 2-3: En Plein Air Painting
Following a relaxed breakfast, painters will walk short distances to a variety of destinations near the lodge to paint 'en plein air'. Our naturalist guides and Jock Young will choose the best options, guided by the weather.
The coastline's bold colours and solitude, ridgelines of sand dunes, views across heathlands and out to the ocean provide ample opportunities. We'll visit marsupial lawns, often encountering quiet native animals and the tracks they leave at nightfall.
Day 4: Return to Launceston rejuvenated 
Approximately 1 hour walking
Following a leisurely breakfast at the lodge, there's time for painting or a morning swim before we depart the lodge. Unlike our other walking, today we venture through eucalypt forests and coastal heathland. We'll enjoy a forest lunch to the sound of native birds, including the endemic green rosella.
We travel on to Launceston where you have the option of leaving us from Red Feather Inn around 5.45pm. We drop off at Launceston Airport at 6pm followed by Launceston CBD at 6.15pm. If you are staying at Quamby Homestead we will organise a transfer for you.
Upon our return to Red Feather Inn there will be time to raise a glass to the four wonderful days spent together.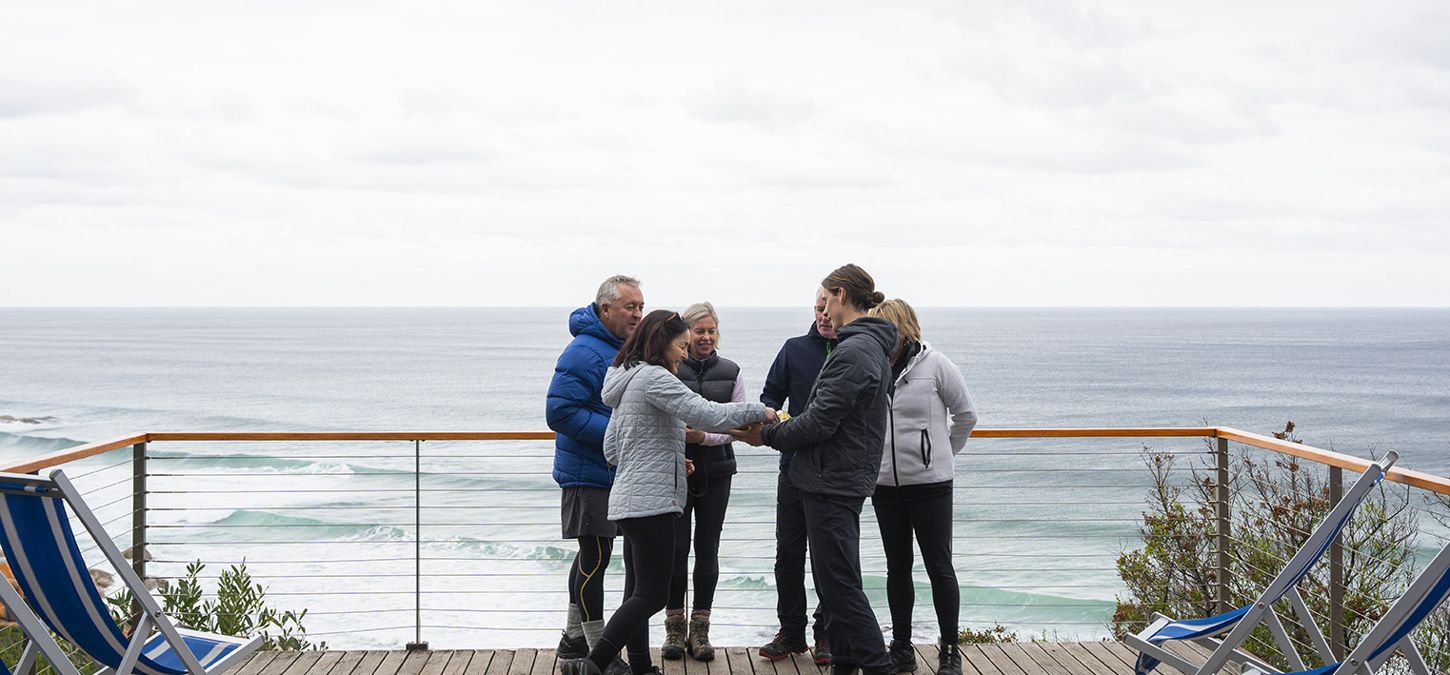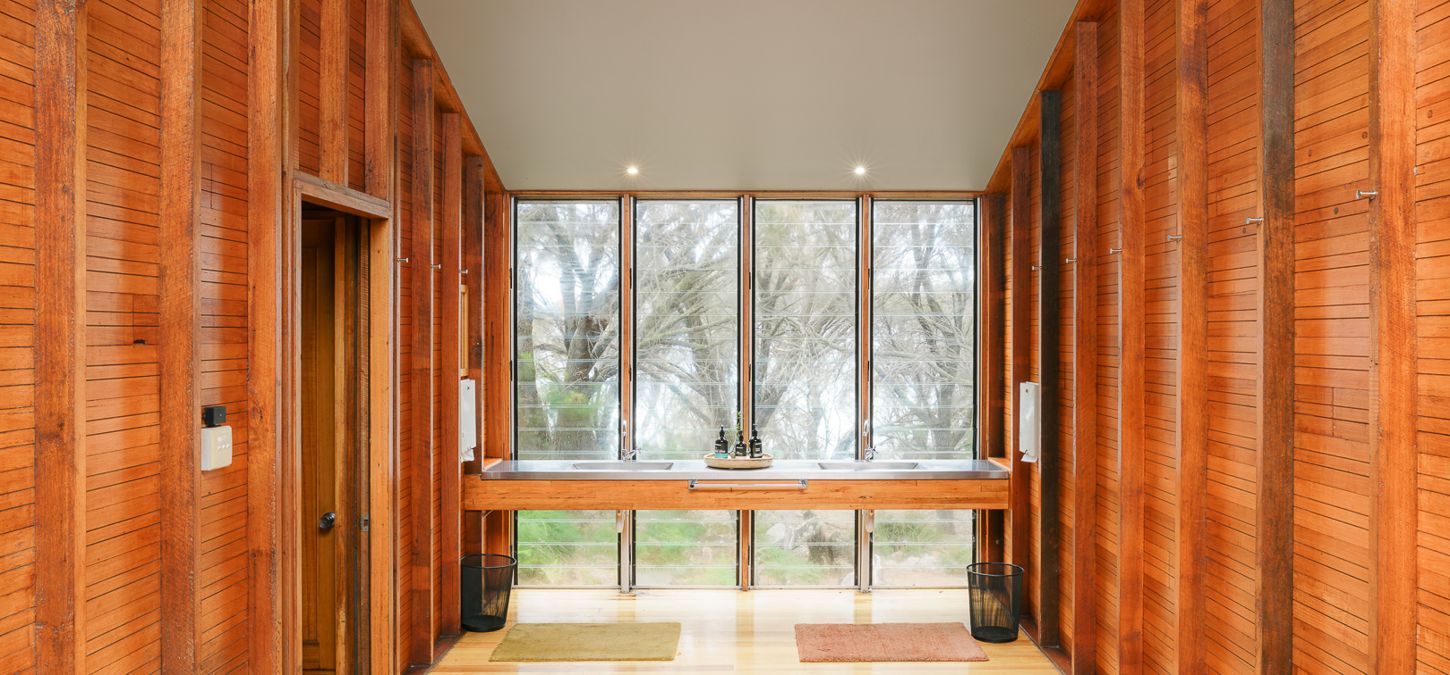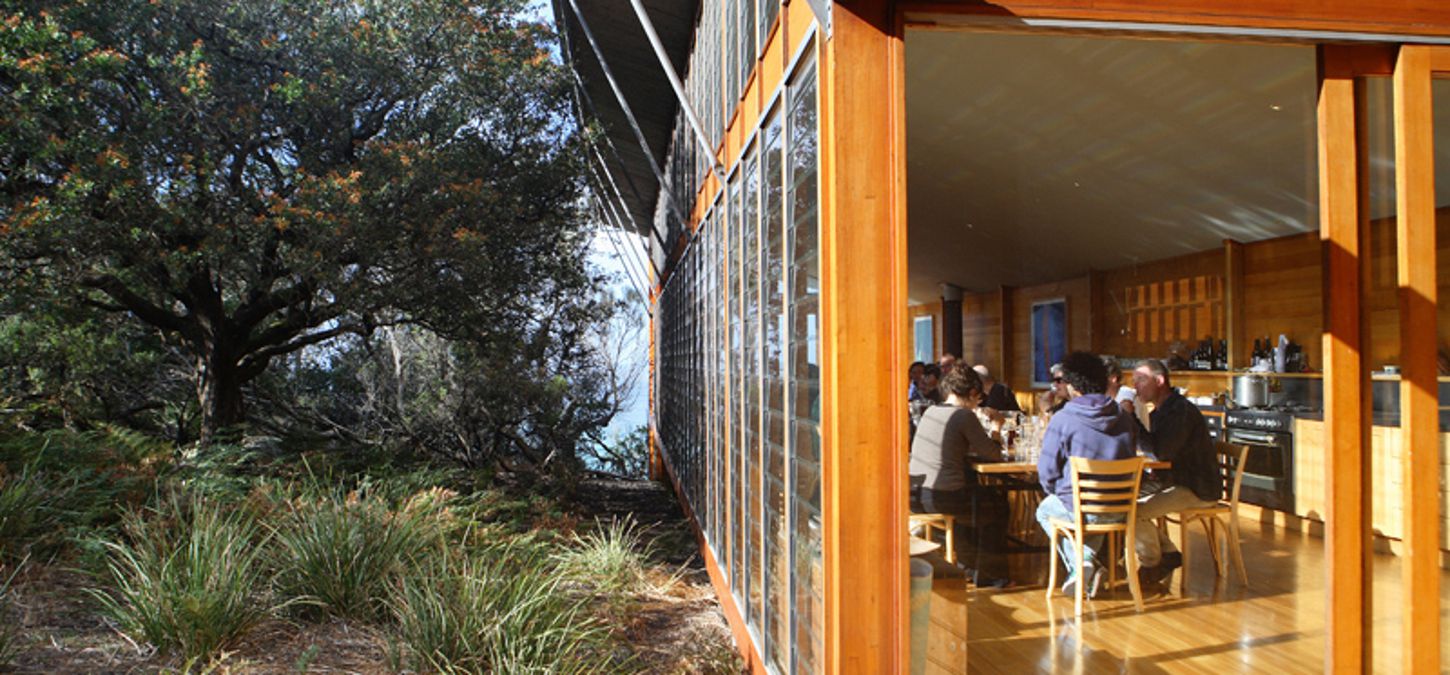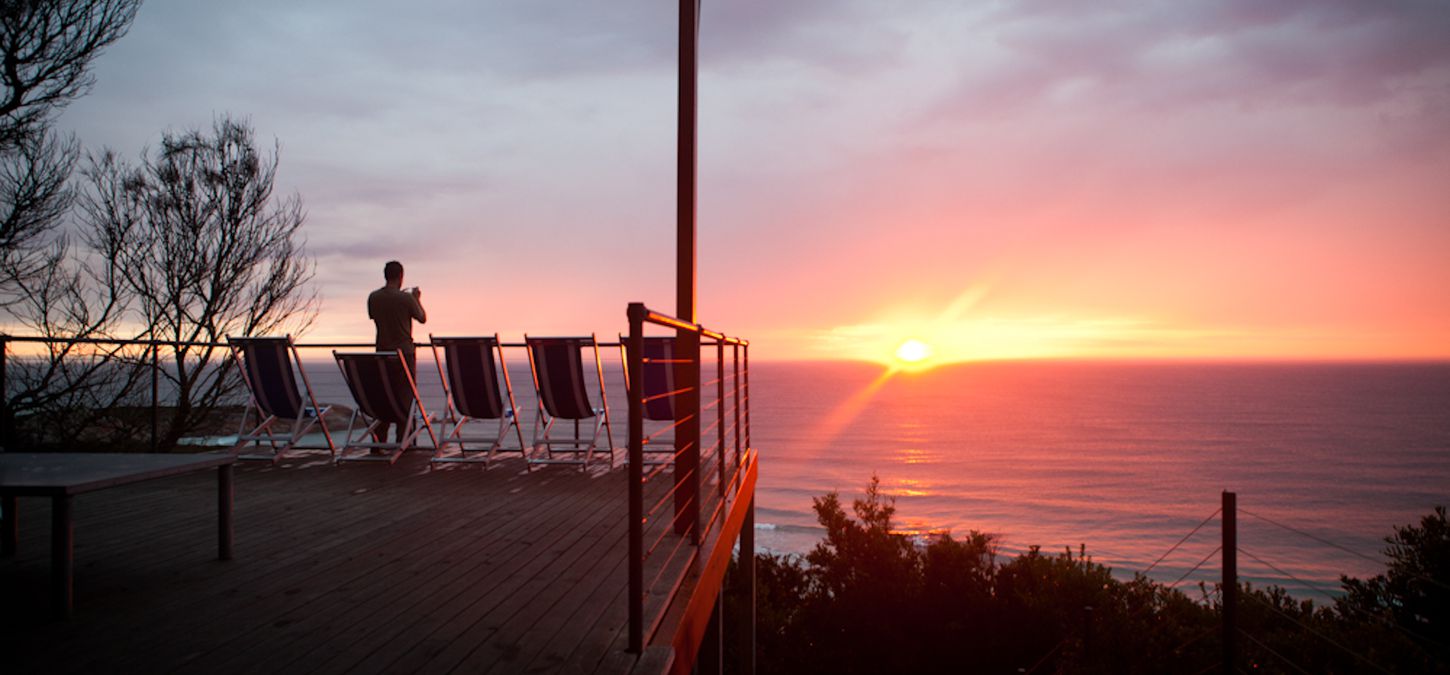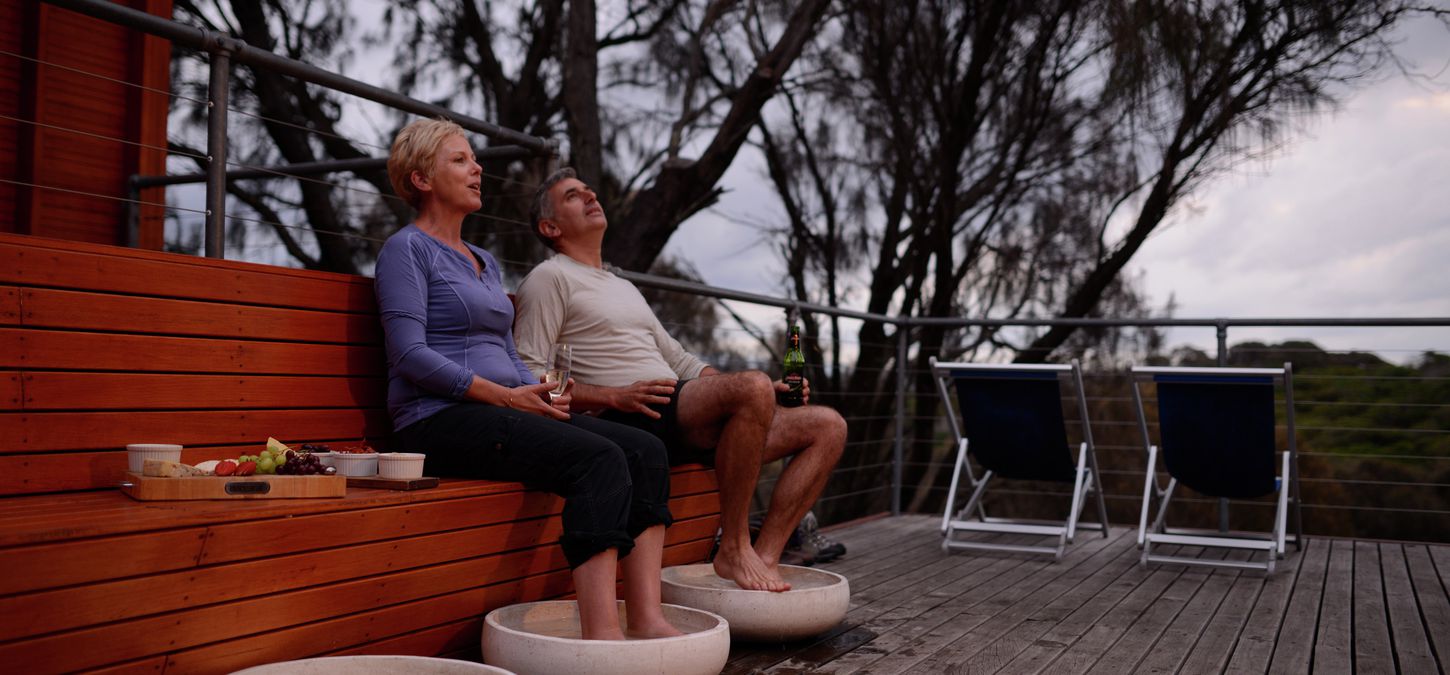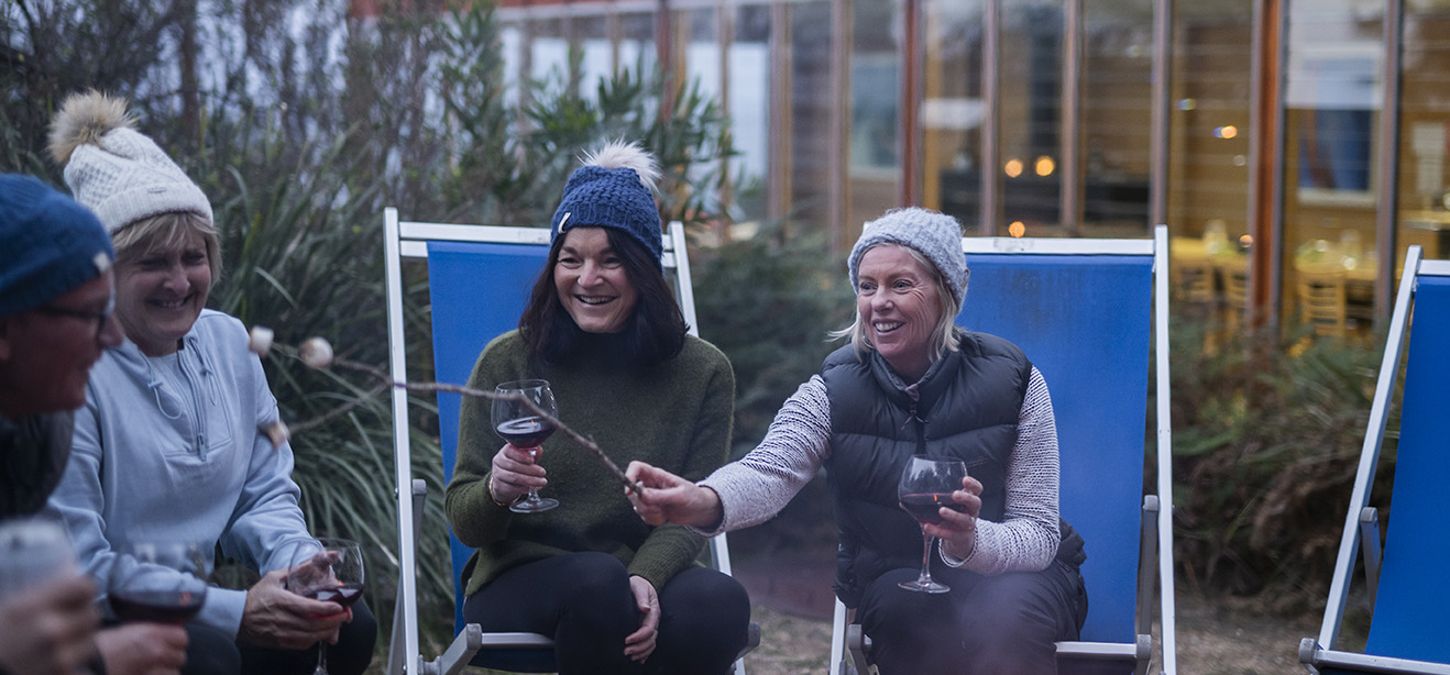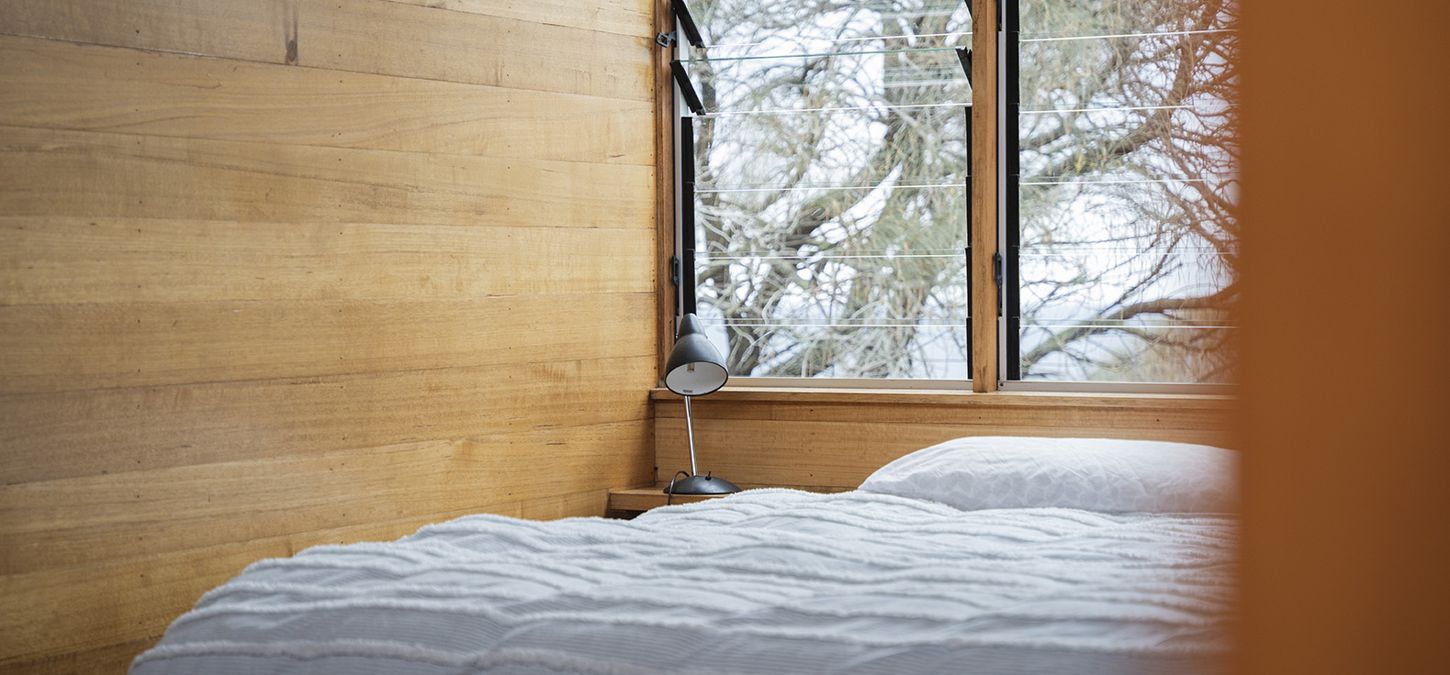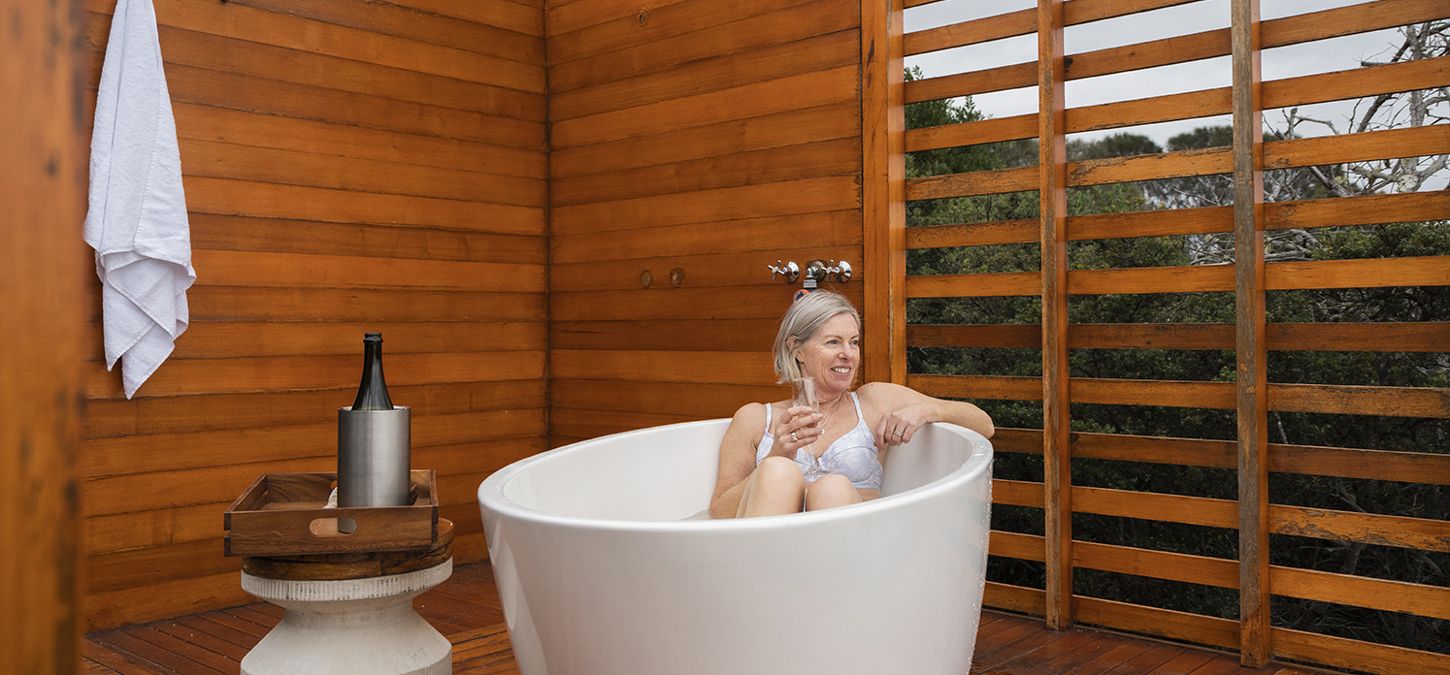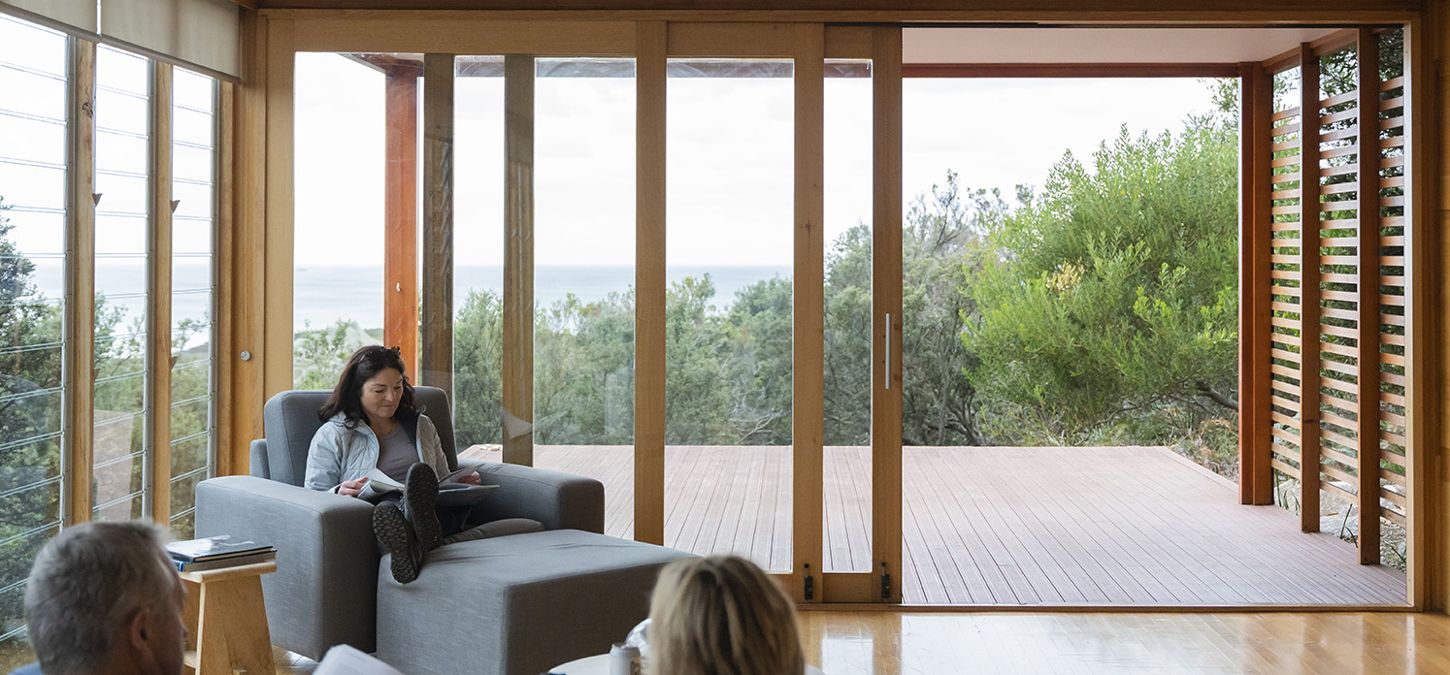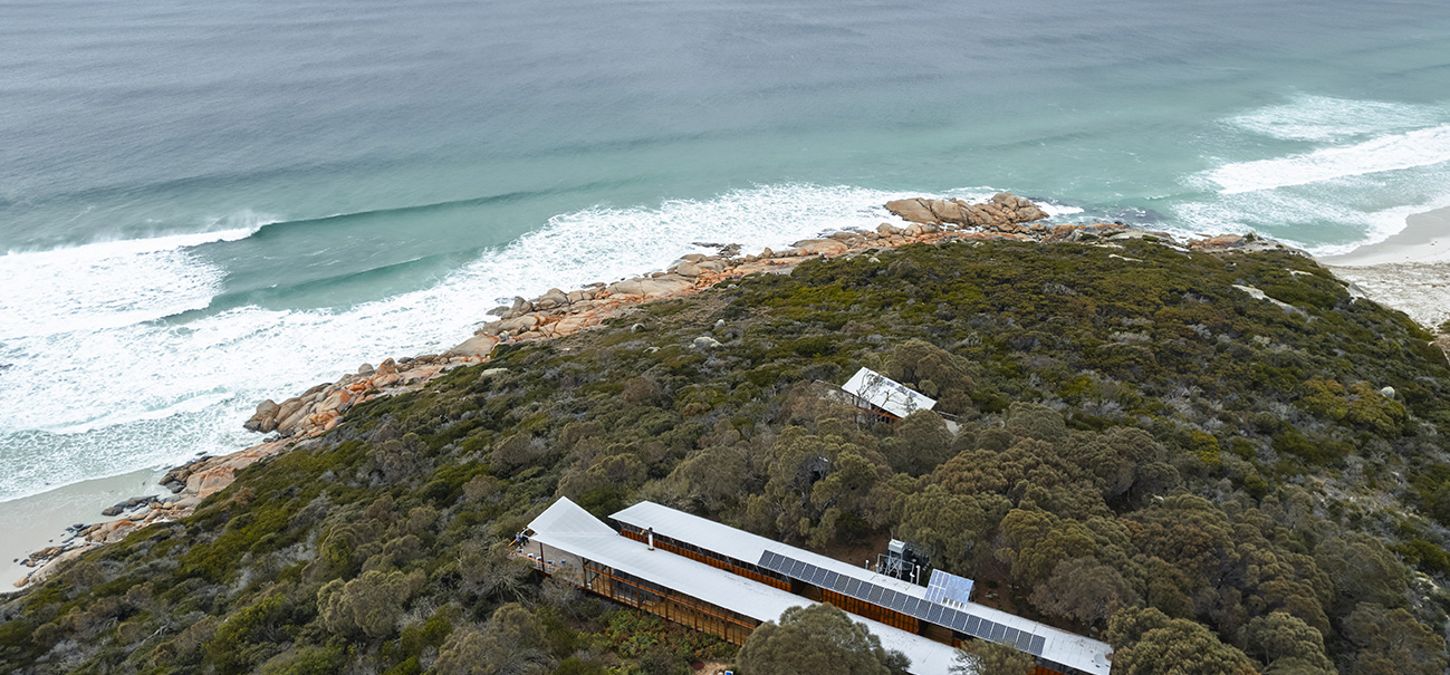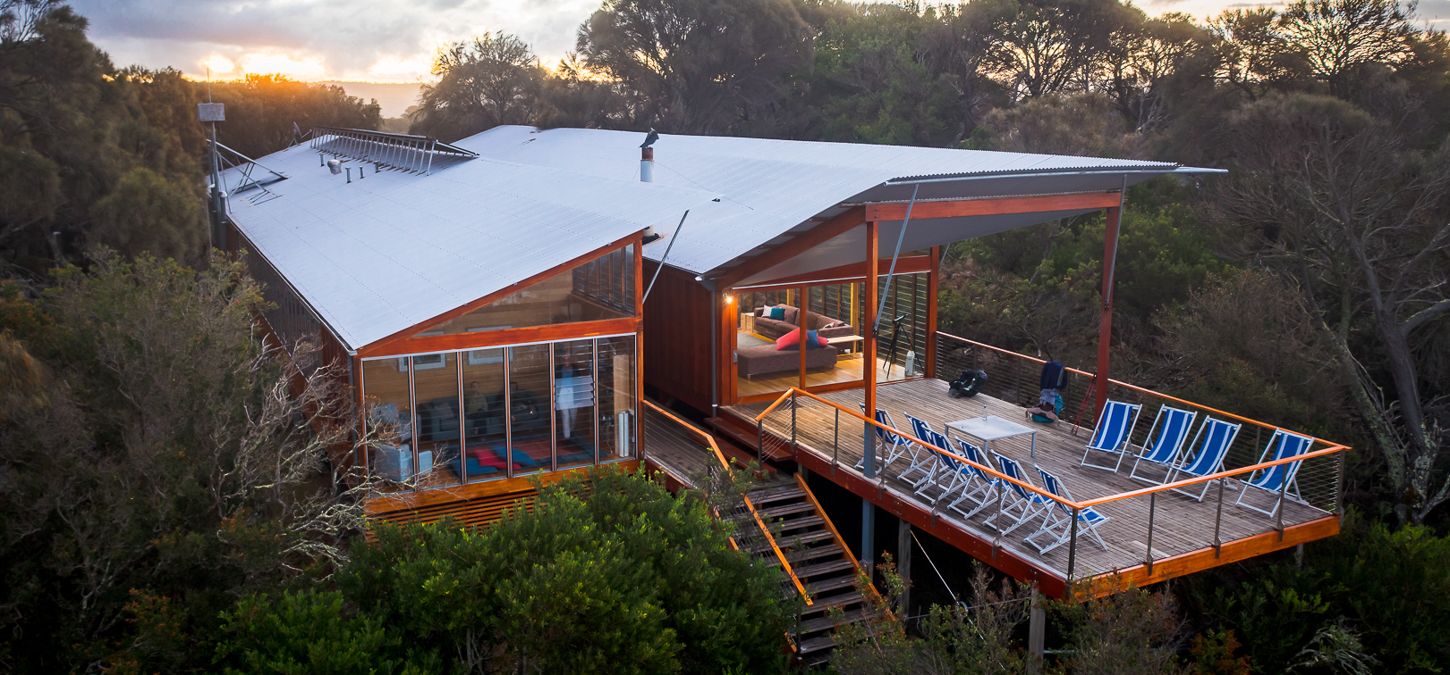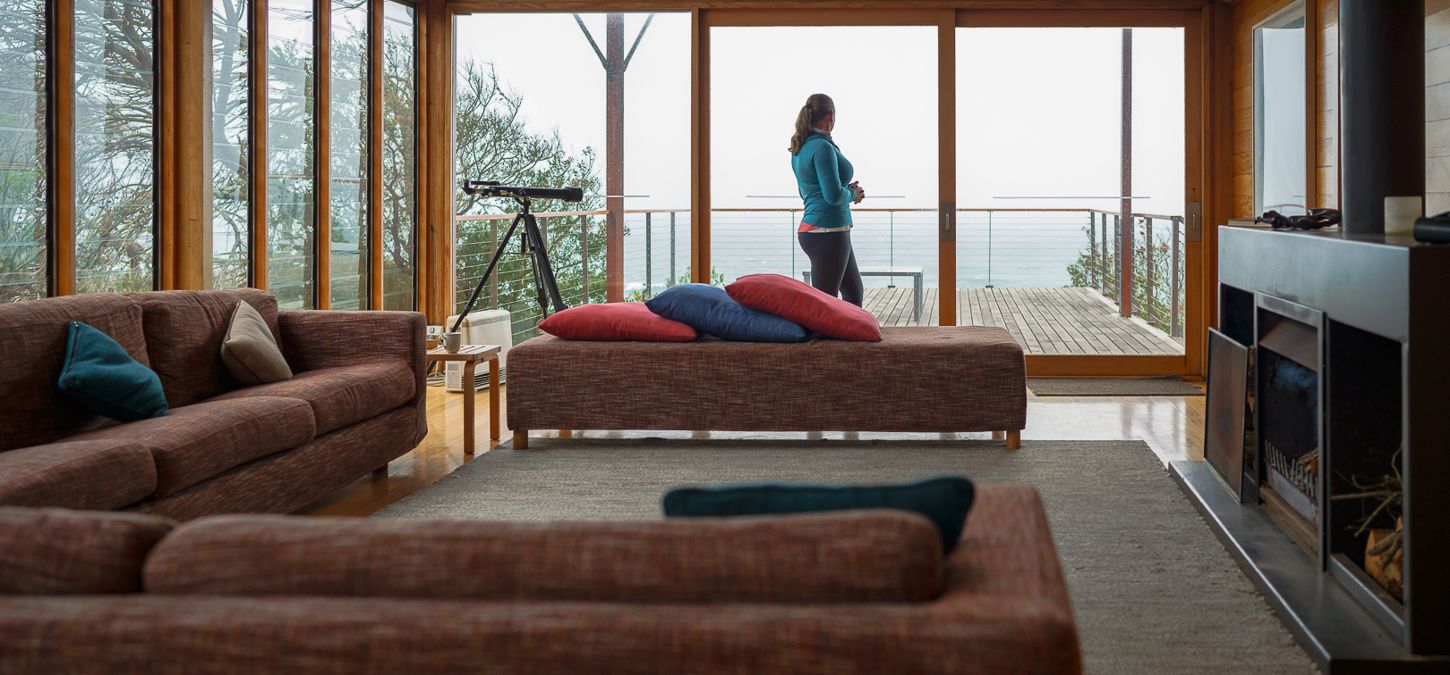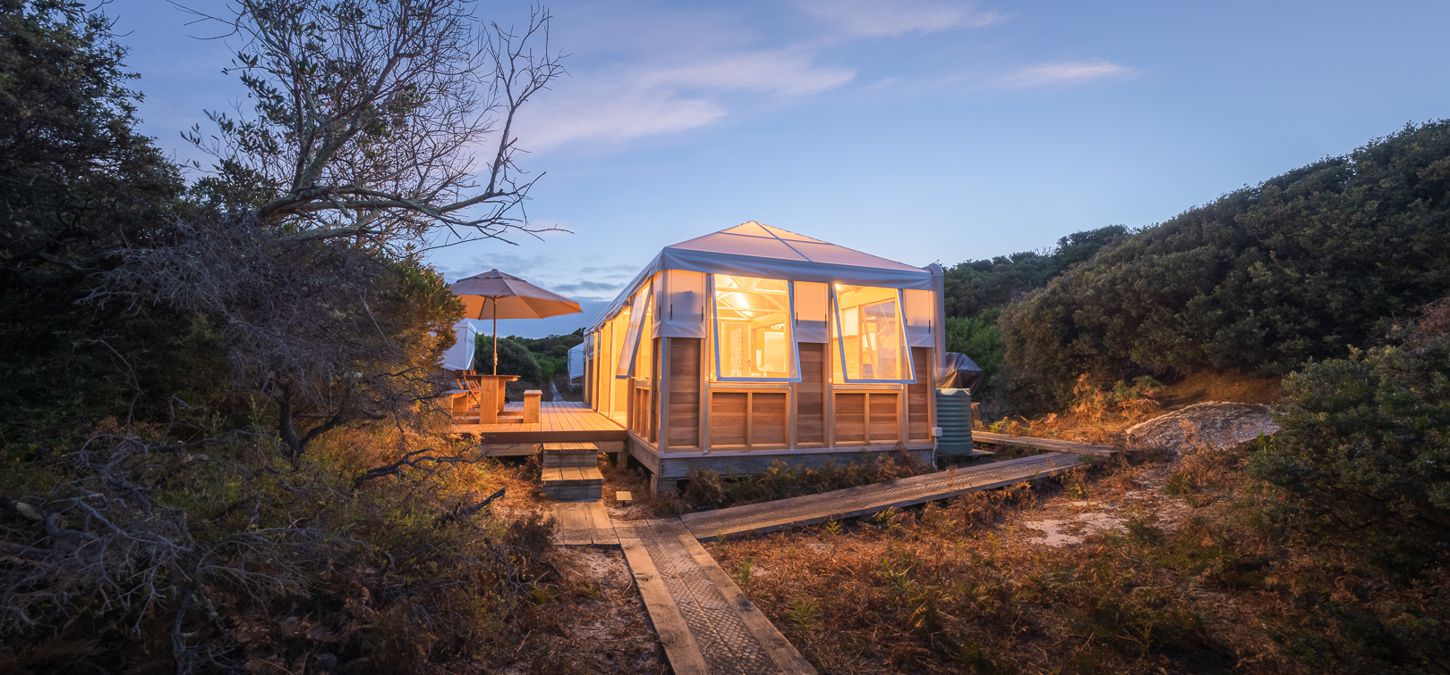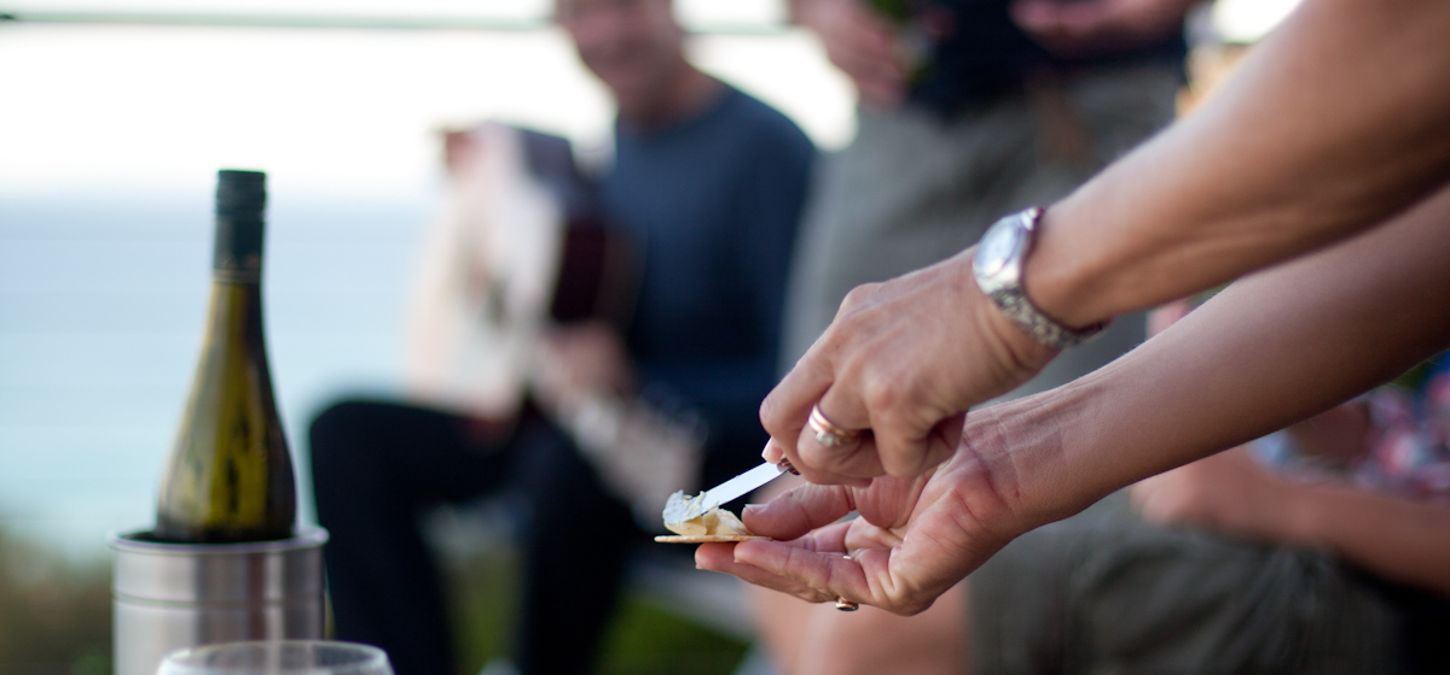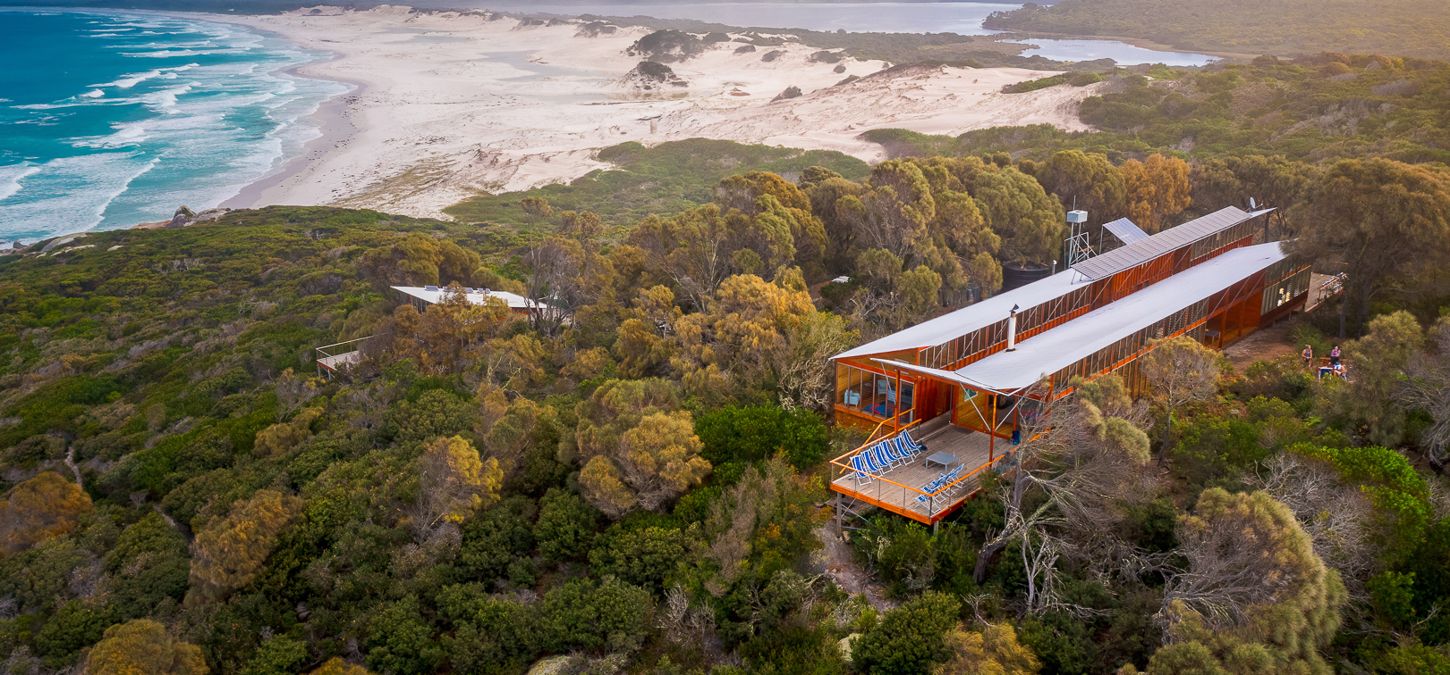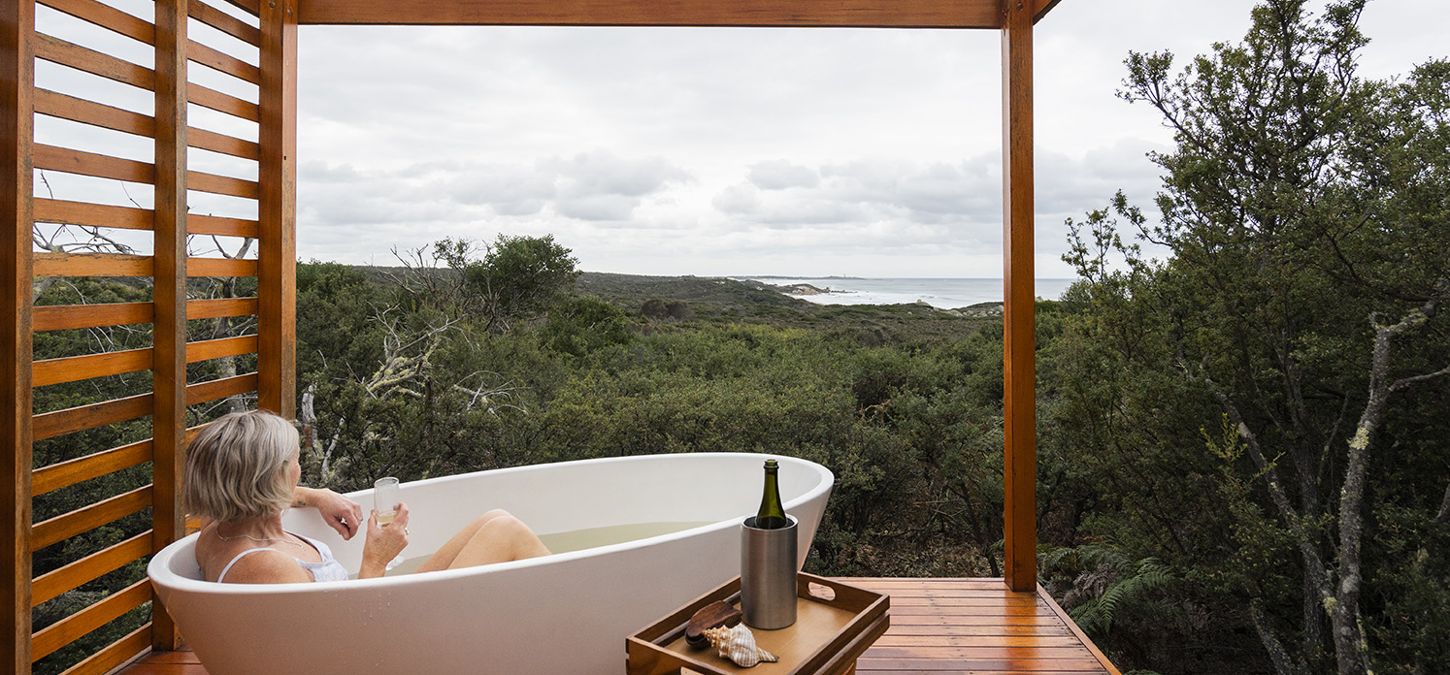 Bay of Fires Lodge 'Art' Retreat with Jock Young
May 19-22, 2024 | $2,995 per person
4 Day Guided Retreat 
Each trip requires a minimum of 8 guests (Twin Share). The maximum is 9.
Bookings
Special Interest Walks - Terms and Conditions 
Our standard booking terms and conditions apply to all bookings. In addition:
Cancellations

more than 90 days from the scheduled departure date, a fee of $350 per person will be charged with the balance payment refunded;
within 90 days of departure, no refund is available. Bookings are transferable to another name.

Minimum numbers are required four months before departure.
This walk cannot be booked in conjunction with any other offers and discounts.
Inclusions
Return transfers between Launceston and the Bay of Fires Lodge
3 nights at Bay of Fires Lodge twin share
All meals and non-alcoholic beverages, plus a selection of Tasmanian wines
National Park pass
Use of a backpack and Gore-tex jacket for the duration of the walk
Optional kayaking day
One qualified guides for the duration of the walk.
Additional information
Have a burning question?  Check out our

 

 

FAQ page, and if you need further help please don't hesitate to

 

contact our friendly reservations team
Ready to start planning your next adventure and want to know what to bring.

 

Check out our detailed gear list, including details on what's provided. If your unsure about anything on the gear list please call us or talk to you local outdoor adventure store.
Need help deciding? Talk to an expert
We're here to help 9am – 5pm Monday to Saturday, otherwise, email us anytime and we'll be in touch.