Three Capes Signature Walk | The Tasman
February 17-22, 2024 | April 7-12, 2024 | September 6-11, 2024
This package combines our acclaimed Three Capes Signature Walk with a special two-night package at The Tasman, a Luxury Collection Hotel. They combine to create a perfect blend of wilderness exploration and luxurious rejuvenation.
Tasmania is an island of brilliant contrasts. We invite you to journey along some of the world's highest sea cliffs with The Three Capes Signature Walk. At the end of the walk, we''ll take you to The Tasman, a Luxury Collection Hotel, where you can savor a bottle of Tasmanian sparkling wine upon arrival, immerse yourself in deep baths to recover, relish in leisurely breakfasts, and delight in a memorable dinner at Peppina. 
This experience is limited to four departures each year, beginning in summer 2024. This package is not available for solo travelers.
Quick facts — what's included.
Three Capes Lodge Walk
Return transfers from Hobart.
Private Lodge accommodation, linen and comfortable beds.
All meals, non-alcoholic beverages and a selection of Tasmanian wines.
Use of a backpack and weather-proof jacket for the duration of the walk.
Two qualified guides for the duration of the walk.
The Tasman, A Luxury Collection Hotel
For each couple -
Two nights in a Heritage Studio Suite - room includes a bathtub.
Peppina Pantry Breakfast Experience for two both mornings.
A bottle of Tasmanian Sparkling.
One dinner for two in Peppina (to the value of $300).
Pre- and post-walk pick-up and drop-off.
The Tasman, A Luxury Collection Hotel
Tasmania's natural, culinary and creative treasures are within easy reach at award-winning hotel, The Tasman. Anchored to the waterfront precinct and in the embrace of kunanyi/Mount Wellington, Australia's first Luxury Collection hotel sits comfortably between Hobart's city centre, the picturesque Derwent harbour and MONA ferry terminal, and the iconic Salamanca and Battery Point neighbourhoods. In a showcase of understated elegance by design, The Tasman is an architectural symphony; an overture of 1840s Georgian heritage, building to 1940s Art Deco and a 2020s modern extension finale. Original sandstone contrasts spectacularly with a glass-encased prism of modern architecture.
Heritage Studio Suites
At The Tasman, each of the 152 rooms and suites is a page in the hotel's rich architectural story, which spans from the 1840s to the present day. Heritage studio suites showcase original Georgian details including vaulted doors and restored fireplaces in some rooms. The in-room experience is intended to be an extension of the Tasmanian culture and landscape, highlighting local materials such as sandstone and native woods. Bath amenities feature Tasmanian ingredients crafted by the local brand Beauty and the Bees and the Australian brand Grown Alchemist, and beverage options highlight exclusive local collaborations with Lark Distillery and Moo Brew.
Peppina
For Peppina chef and Tasmanian local Massimo Mele, the secret to the best ingredients is all about who you know. His commitment to ethically sourced produce has led him to foster deep relationships with local producers, whose seasonal ingredients inspire the dishes coming out of Peppina's lively open kitchen. Born and raised in Naples, Mele's Italian heritage is on display throughout his ever-changing menu.
Mary Mary
A passion for pairing native botanicals and the finest local libations has led to an intriguing cocktail bar and spirits library at Mary Mary. Classic cocktails are transformed with ingredients such as local Braeburn apples and Pigface, a native succulent from the coast. Curated spirits from local distilleries round out the menu — expect Tasmanian gin or a house whisky blend in signature cocktails.
Day 1: Hobart — Crescent Lodge
Approximately 2 hours walking

In addition to the standard pick-ups and drop-offs in Hobart (please refer to the FAQ section for specific details), we will also collect guests from The Tasman Hotel between 8.50 and 9am. Once everyone is gathered, we will meet our guides for a walk briefing at 164 Murray St, Hobart at 9.30am.
Upon arrival at Stewarts Bay, we will make our way down to the jetty where a private boat will be waiting to depart for our short trip across to Denman's Cove at 1.15pm. Cruising with views back to Port Arthur, aside from the possible seal and dolphin spotting, some of the highest dolerite cliffs in the Southern Hemisphere come into view, an indication of the drama to come.
A short wade ashore from the boat signals your arrival at Denman's Cove, where we'll fuel you with local produce for lunch in preparation for a gentle walk through coastal woodland to the rocky refuge of Surveyors Cove. At this point, if the Southern Ocean calls, head for a dip before a gradual climb up to the lodge.
Crescent Lodge is perched high with far-stretching views across Crescent Bay to Cape Raoul, and guest rooms spilling into the gully. Settle in with a warm shower as your guides-come-chefs prepare a three-course feast of local fare. Post dinner, settle into the couch with a glass of Tasmanian Pinot noir.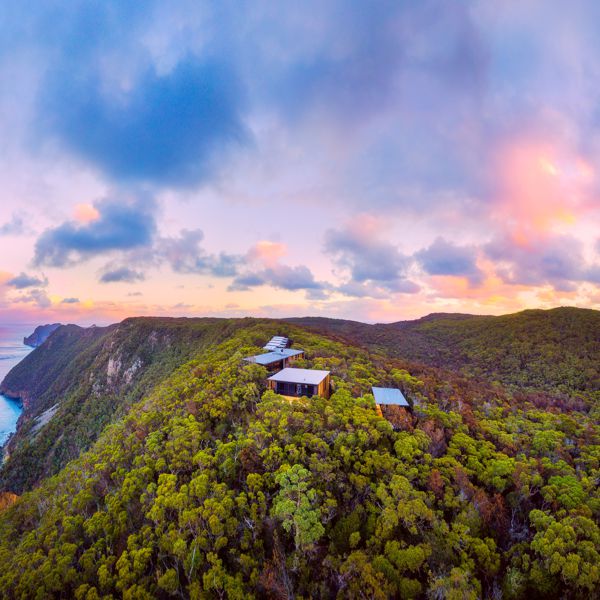 Day 2: Crescent Lodge — Cape Pillar Lodge
Approximately 5 hours walking
Wake to the silence of Crescent Lodge and wander down to the stunning dining room for a hearty breakfast to start the day. From here, head due south with views across Safety Cove and Maingon Bay to Bruny Island. Climbing Arthurs Peak, 300 metres above sea level, is worth the oceanic vista. In these parts, White-Bellied Sea Eagles soar in the thermal currents, so be sure to look skyward. Lunch isn't far away, an easy downhill descent to south-facing cliffs where pelagic seabirds are plenty — albatross, petrels and gannets. Here, there's nothing but ocean between you and Antarctica.
Following lunch, skirt the edge of Tornado Ridge before heading south towards Cape Pillar Lodge, your base for the next two nights. Your pace might quicken in the knowledge there is a massage, facial or relaxation bath on offer at Cape Pillar Lodge.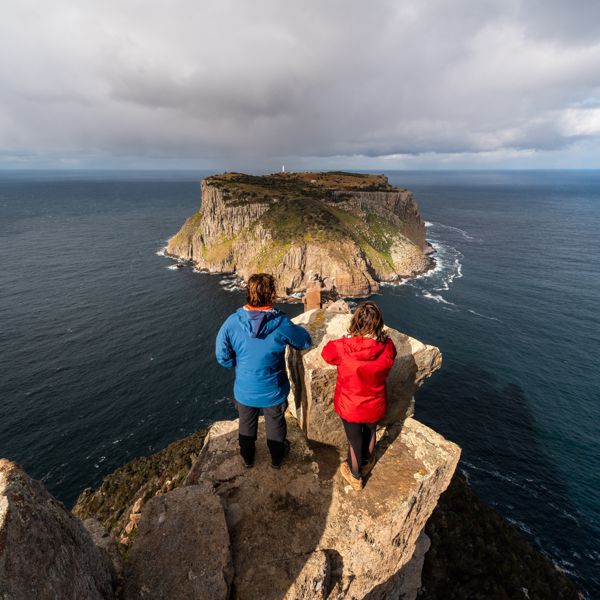 Day 3: Cape Pillar Lodge return
Approximately 6 hours walking (optional)
This is the most adventurous day of your journey. Today you'll walk through silver gum forest (Eucalyptus Tenuiramis), a species endemic to the area, out to the highest seacliffs in the Southern Hemisphere. There's little wonder Cape Pillar has been afforded other names — Hurricane Heath and Desolation Gully. A side trip to The Blade is a must, with staggering views across to Tasman Island.
Lunch is enjoyed at Chasm Lookout — with Tasman Island's weathered lighthouse in sight. It's then a direct return journey home to Cape Pillar Lodge where the relaxation pavilion, three-course goodness and ocean views await. By now, walking strangers might just have become firm friends. Unlace the boots, read a book with the sea breeze in your toes.
Those with a penchant for pampering can forego today's walk and spend the day at Cape Pillar Lodge. Enjoy one of our relaxing treatments ranging from 30 to 60 minutes and immerse yourself in the enchanting surrounds.
Day 4: Cape Pillar Lodge — Fortescue Bay
Approximately 6 hours walking (Cape Hauy side trip optional)
Time to farewell Cape Pillar's forest haven. From here you'll cross Retakunna Creek (local indigenous dialect for creaking trees) en route to a patch of rainforest. Breathe it in — lush mosses, ferns and vibrant greens. Your next mission is the peninsula's highest peak, Mount Fortescue, climbing some 490 metres above sea level. Enjoy lunch with leafy-framed ocean views overlooking The Monument.
Take the side trip and enjoy the majesty of Cape Hauy — or ease into the final cliff-walk descent onto the cool white sands of Fortescue Bay. This is your chance to drop the pack and sink your toes in pristine sands or perhaps take a celebratory dive into the crystal clear waves.
We will then travel back to Hobart. We return to our walker base for a glass of celebratory bubbles giving you time to move your gear from backpacks to your bags. Then, our friendly bus driver will take you and your bags to The Tasman for two nights of recovery, relaxation and indulgence.
The Tasman, A Luxury Collection Hotel
A two night package dedicated to recovery, relaxtion and culinary pleasures.
After completing your walk, it's time to unwind and experience in the ambiance of Hobart's stunning new hotel.
Your package includes a two-night stay in a heritage studio suite for two guests, featuring original Georgian details such as vaulted doors and restored fireplaces in select rooms. Your in-room experience begins with a complimentary bottle of Sparkling Wine, setting the tone for relaxation and celebration. Your soak in the deep bathtub is a pampering for your muscles with rejuvenating products by Tasmanian brand Beauty and the Bees and the renowned Australian brand Grown Alchemist.
As part of your package, we've included one dinner experience worth $300 at Peppina. This gives you the flexibility to dine out or order in on the other night. There are many nearby restaurants, all within easy walking distance. The choice is entirely yours, allowing you to tailor your dining experience to your preferences and discover the culinary delights that best suit your taste.
With your two breakfasts at Peppina , there's no need to venture far for a relaxing start to your day. The hotel building itself is adorned with captivating architectural features, local art by Tasmanians such as Mandy Renard, and intriguing stories, making each step you take from your room to Peppina a pleasure. 
As your stay draws to a close and it's time to check out and return home, you can depart feeling refreshed and rejuvenated. Together, the exhilaration of the Three Capes Lodge Walk and serenity of The Tasman create a perfectly balanced escape!
Our Private Lodges
Each evening, settle into the only private accommodation within the Tasman National Park. Our lodges offer true shelter — a place of protection and refuge. They are simple yet sustainable. Comfortable and inviting.
Walkers have exclusive use of our two lodges along the Three Capes Track. Both are discreetly positioned along the trail, their design responding to contours of the land. Warm showers, generous lounge areas and plush pillows await.
YOUR EXPERIENCE
The final steps of each day's walk lead to your lodge accommodation where afternoon tea is served. Free time allows you to explore the lodge, settling on a suitable perch for a glass of Tasmanian wine while your guides prepare the evening meal. As night falls, outdoor decking entices for stargazing on clear southern nights.
Large sliding doors in the living and communal spaces invite the outdoors in, encouraging connection with your surrounds. Each lodge features a dining and kitchen area, expansive views and private bedrooms. 
OUR ENVIRONMENTAL COMMITMENT
We consider it a great privilege to provide the only private lodging along this trail, and have taken every environmental consideration during the design and build process. Our lodges rest lightly within the natural environment. Sustainability features include water minimisation features and the latest solar power technology. Bird-friendly Archimedes wind turbines bolster our renewable energy resources.
We've also worked closely with the topography of the land — each lodge aligning to contours of the existing landscape. Not only does this have minimised impact on the surrounding vegetation, but it allows our accommodation to blend into nature's setting.
We trust you'll enjoy your days and restful nights with us.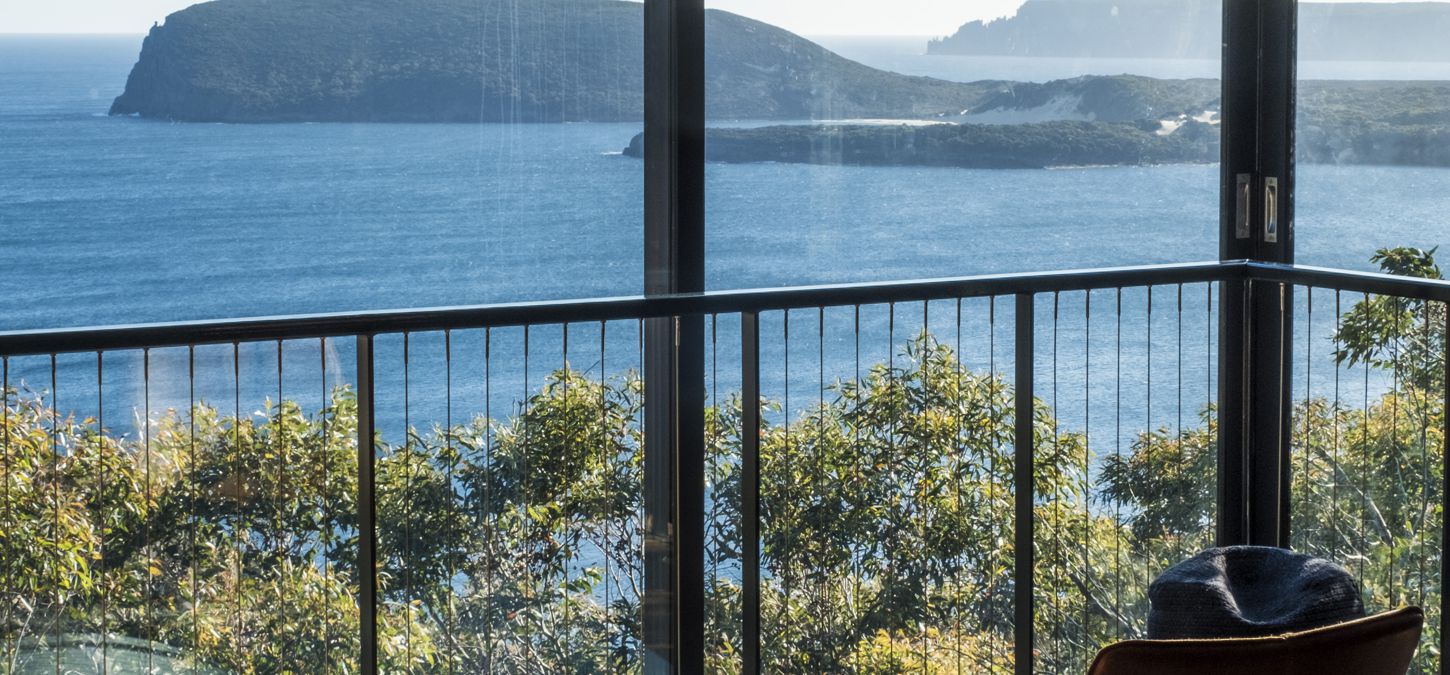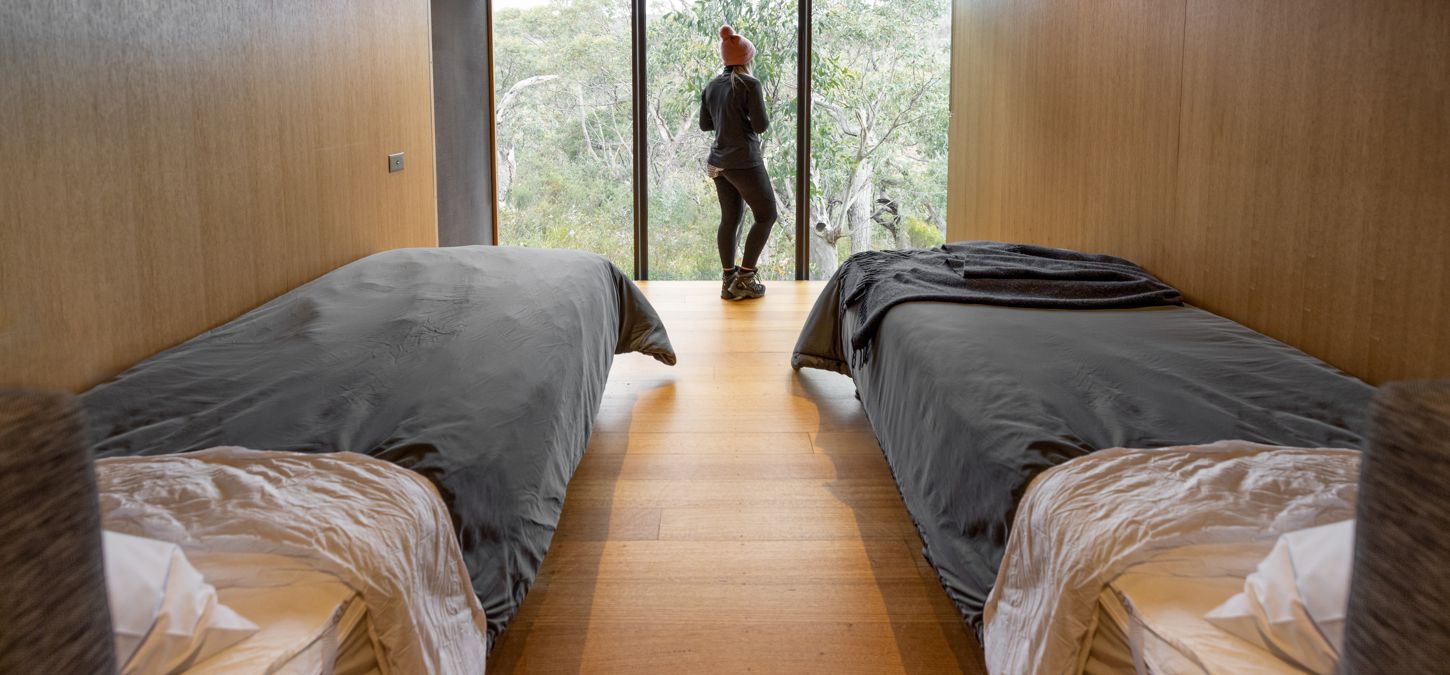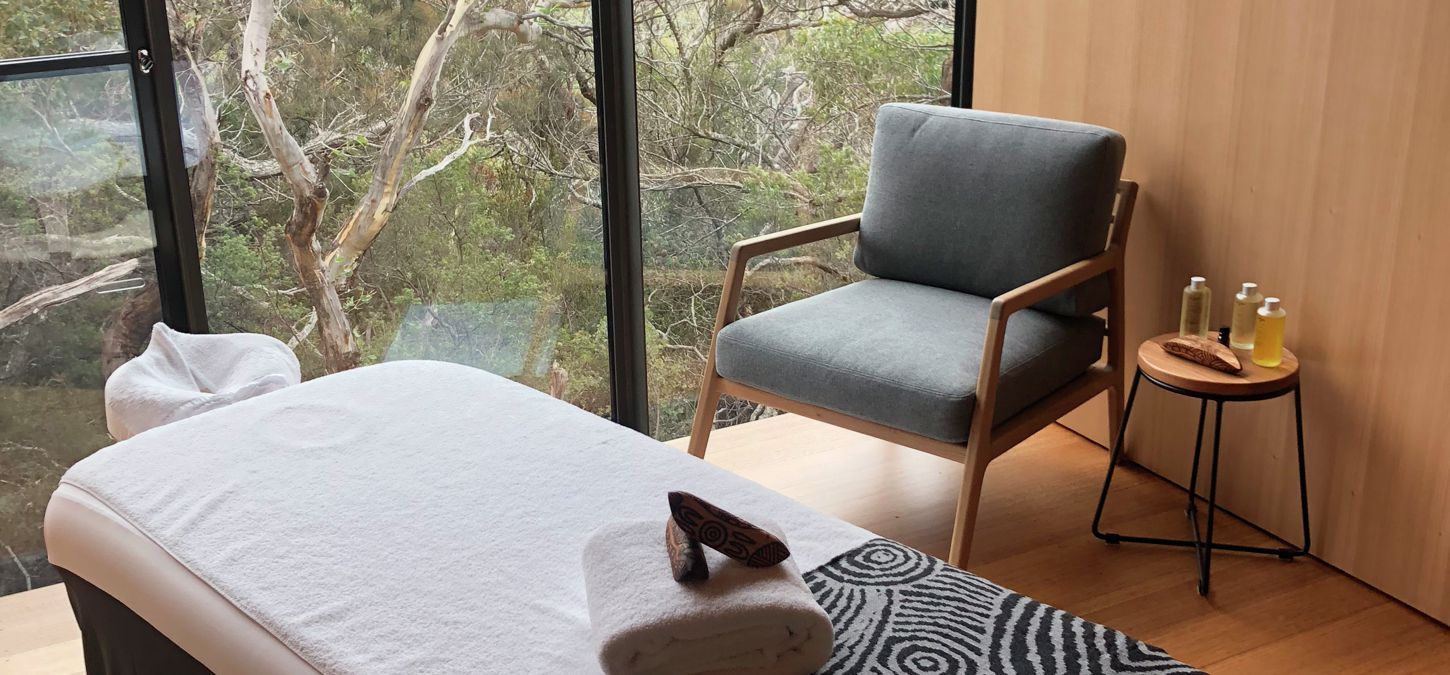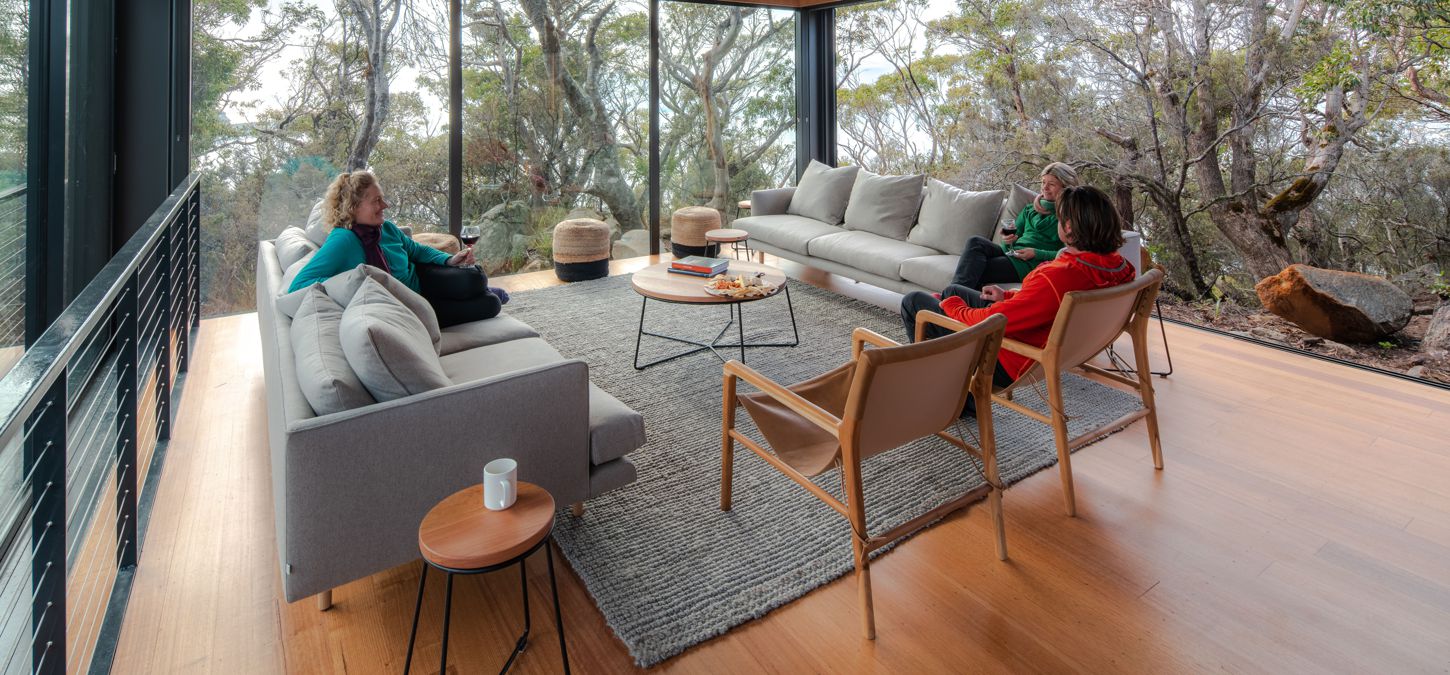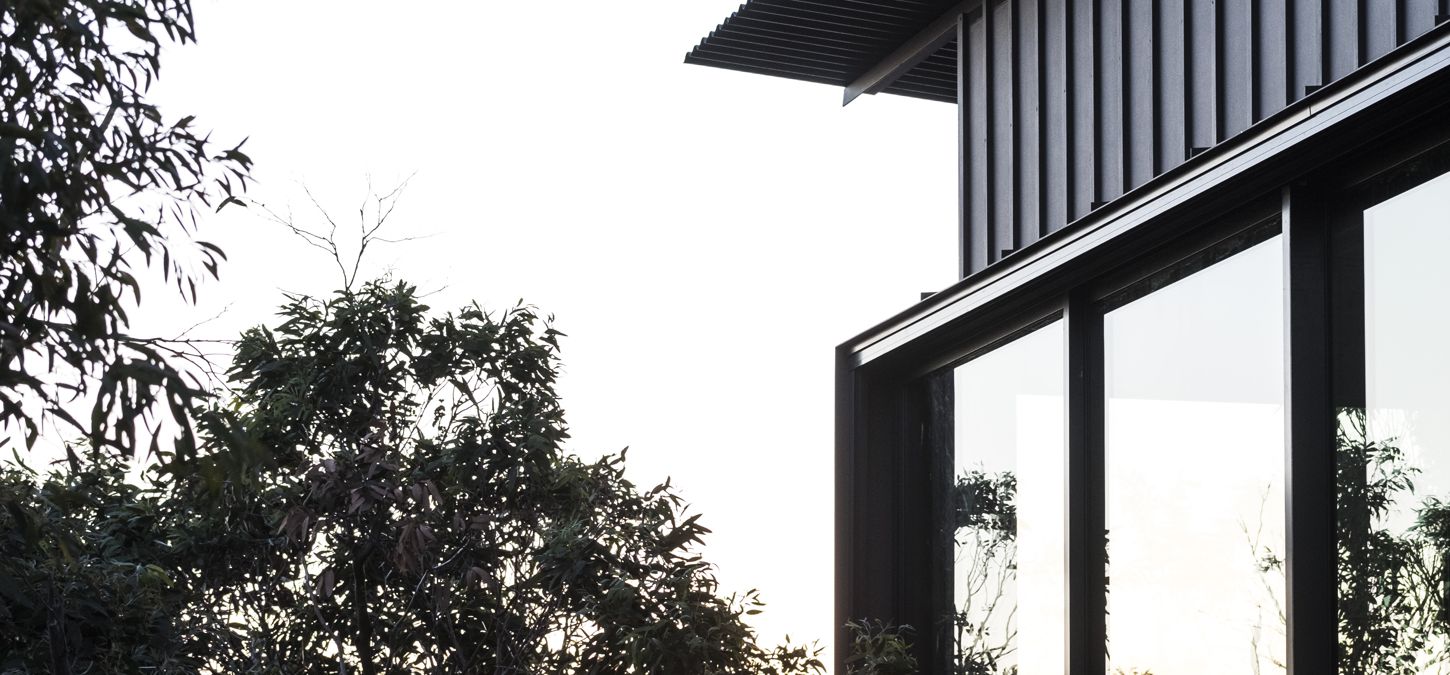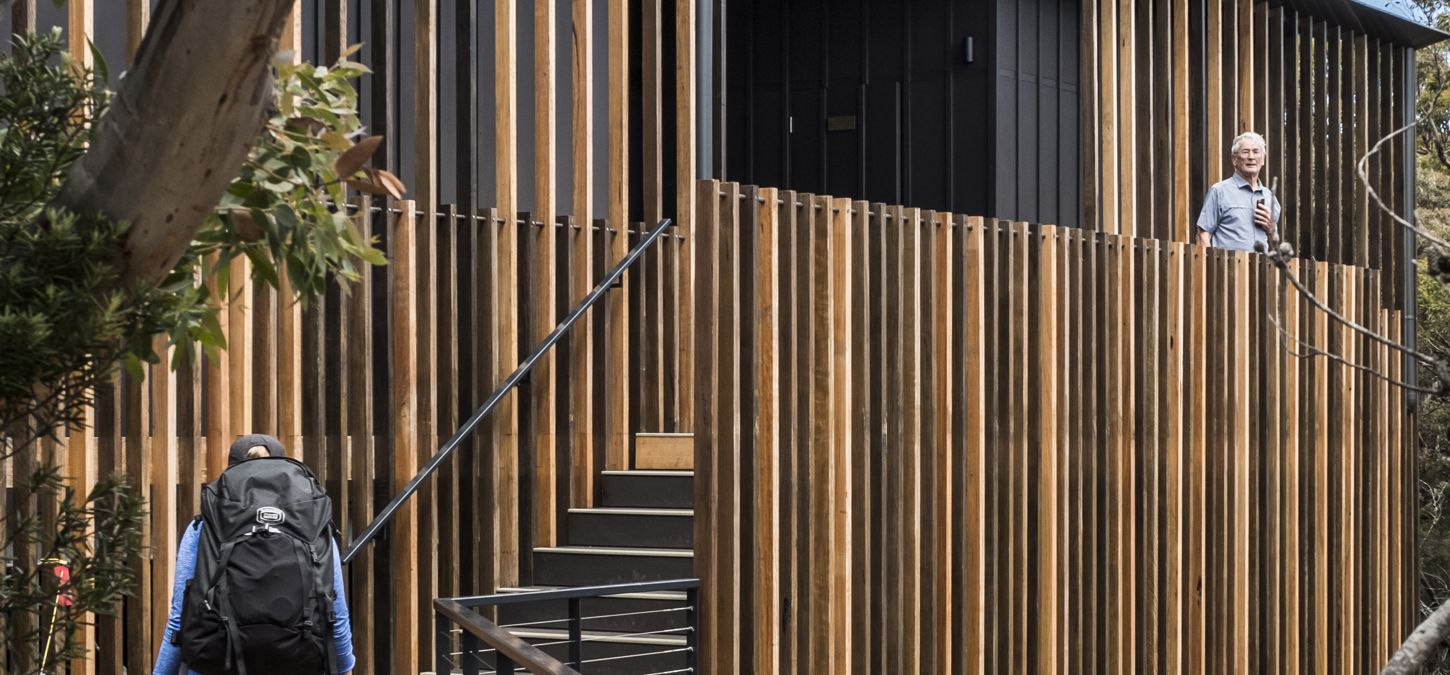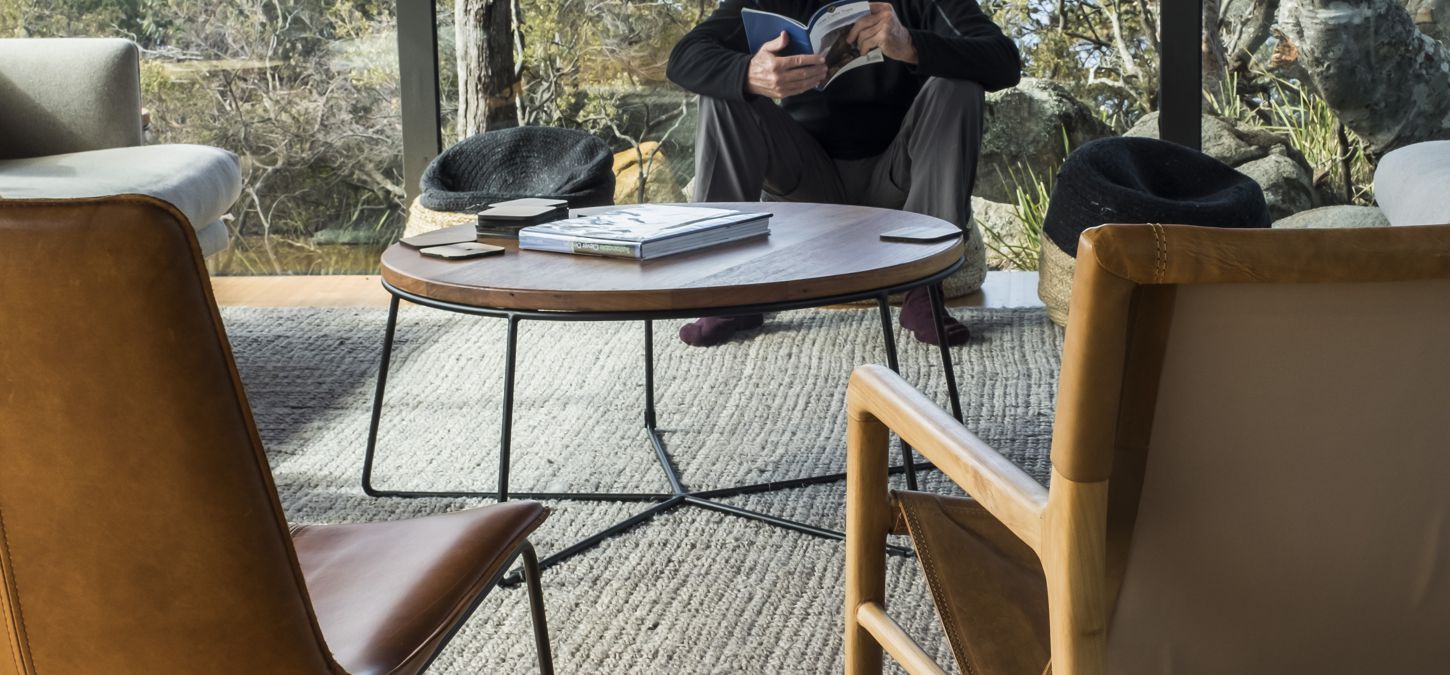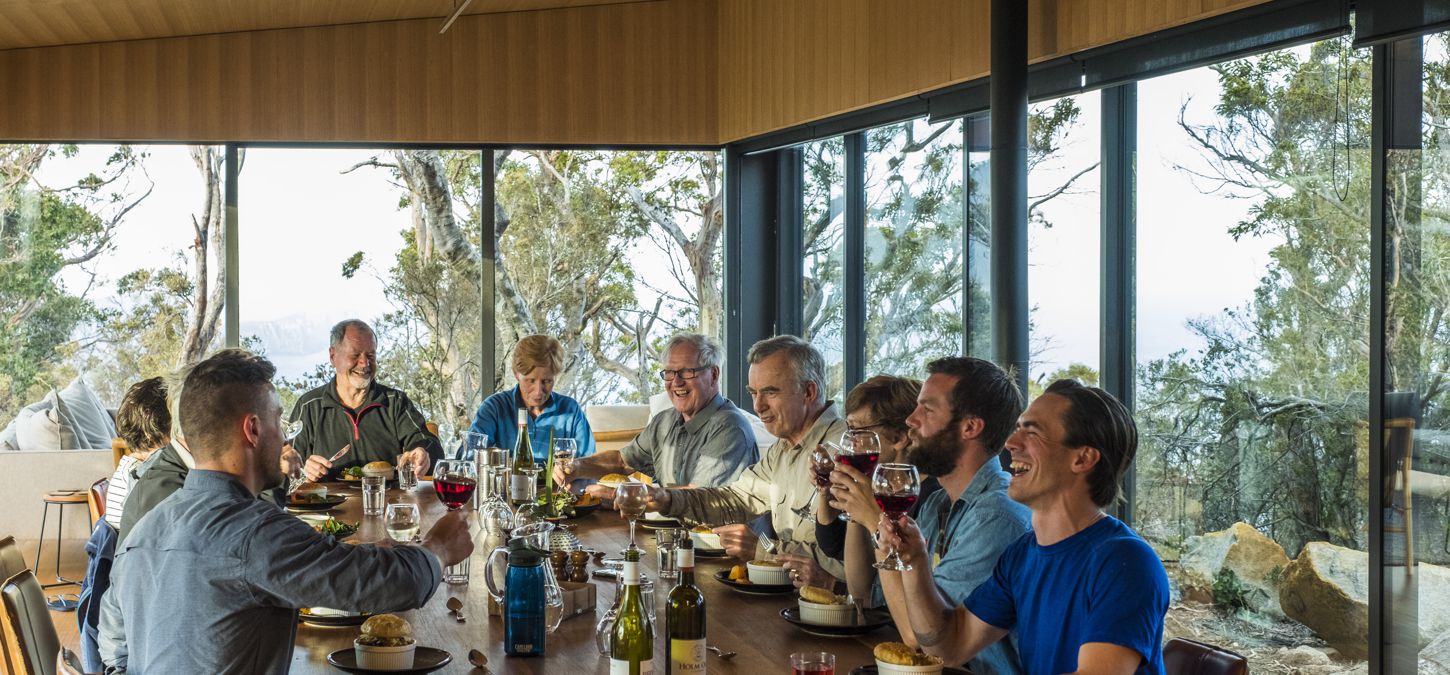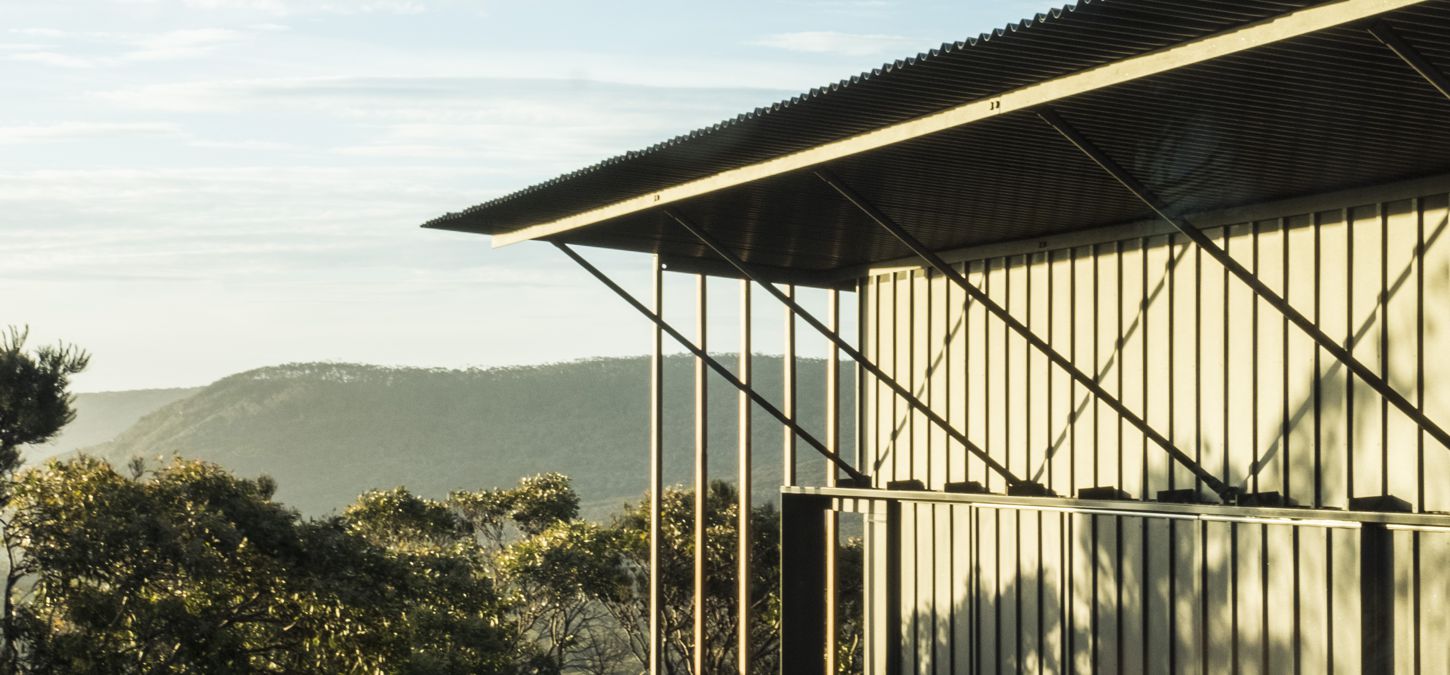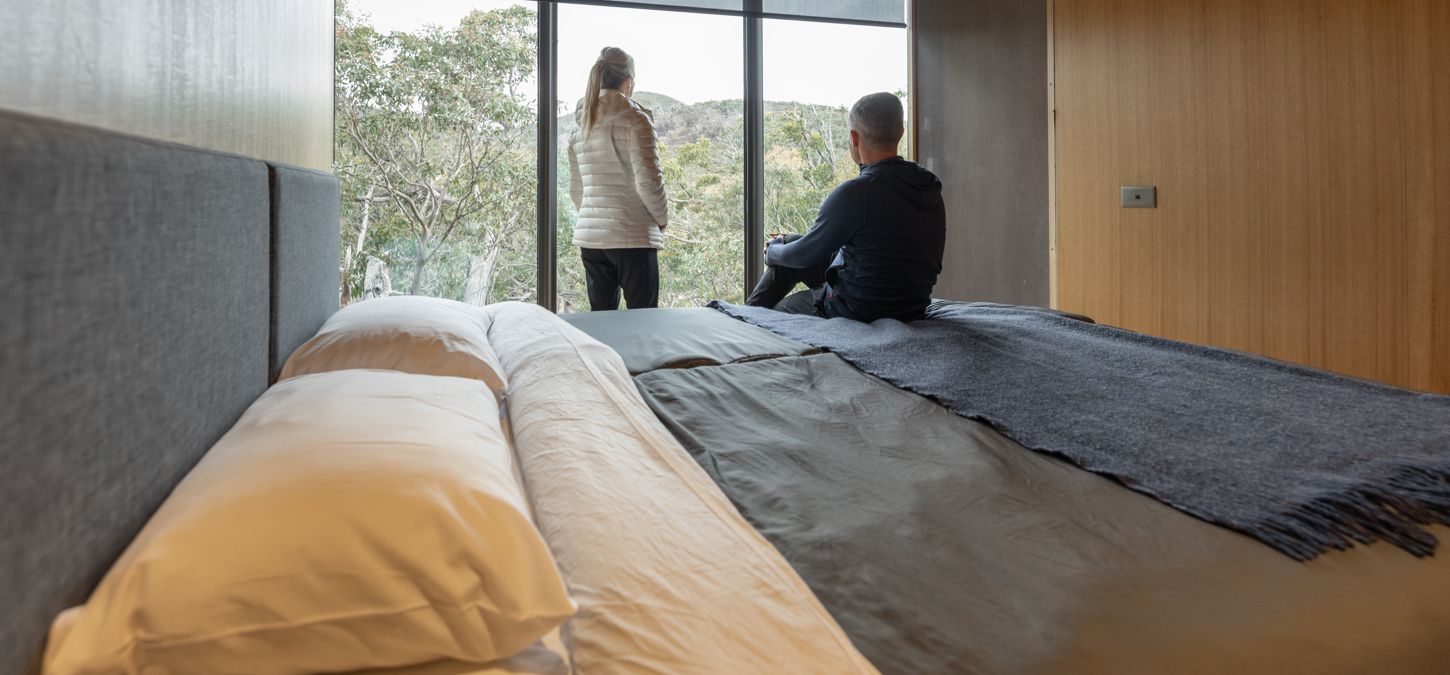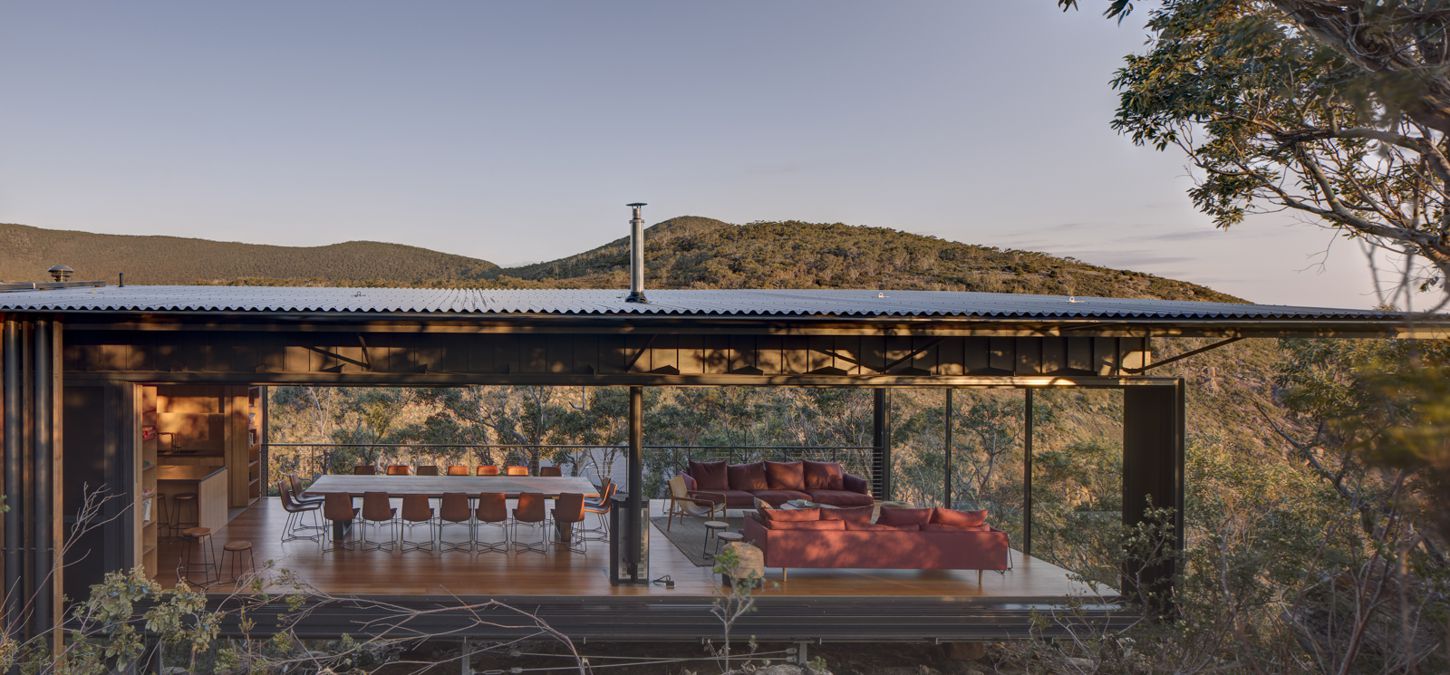 Three Capes Lodge Walk | The Tasman, A Luxury Collection Hotel
February 17-22, 2024 | April 7-12, 2024 | Price $4,495
September 6-11, 2024 | Price $4,395
4-Day Guided Walk 
Each trip requires a minimum of 8 guests (Twin Share). The maximum is 14.
This package is not available for solo travelers.
Bookings
Special Interest Walks — Terms and Conditions 
These are in addition to our standard booking terms and conditions.
All prices are quoted per person in $AUD including GST
A deposit of $500 per person and the Guest Information Form are due within five days of booking.
The final payment is due 90 days before departure. For reservations made three months or less from the departure date, full payment is due at the time of booking.
Cancellations

more than 90 days from the scheduled departure date, a fee of $350 per person will be charged with the balance payment refunded;
within 90 days of departure, no refund is available. Bookings are transferable to another name.
Inclusions
Three Capes Lodge Walk
Return transfers from Hobart
Private Lodge accommodation, linen and comfortable beds
All meals, non-alcoholic beverages and a selection of Tasmanian wines
Use of a backpack and weather-proof jacket for the duration of the walk
Two qualified guides for the duration of the walk
National Park Passes
The Tasman, A Luxury Collection Hotel
Two nights in a Heritage Studio Suite - room includes a bathtub
Two Peppina Pantry Breakfast Experiences for two people.
A bottle of Tasmanian Sparkling
One dinner for two in Peppina (to the value of $300)
Need help deciding? Talk to an expert
We're here to help 9am – 5pm Monday to Saturday, otherwise, email us anytime and we'll be in touch.