Which walk is right for me?
Are you looking for a physical challenge, to get your legs burning and heart pumping? Or are you more interested in a stunning coastal cruise along Tasmania's famous coastline – and maybe a restorative massage at our Bay of Fires Lodge Spa?
Whatever it is you're looking for, we can help you find it! While all the options may seem overwhelming at first, this handy guide will help you determine which trip is your perfect fit.
How much time do you have available?
 The first (and probably easiest) question when narrowing down your options – how much time do you have available? Our trips range in length from three days to eight days. It's also important to consider any additional travel time you might need getting to and from the pick-up locations.
The length of our trips are listed below in order of shortest to longest.
Three days – Three Capes Adventure Walk, Bay of Fires Lodge Long Weekend, Bruny Island Long Weekend and Twelve Apostles Long Weekend. Four days – Three Capes Lodge Walk, Twelve Apostles Lodge Walk, Bay of Fires Lodge Walk and Wineglass Bay Sail Walk (four-day option).
Six days – Cradle Mountain Huts Walk and Wineglass Bay Sail Walk (six-day option).
Eight days – Cradle Mountain Huts Winter Walk.
Where do you want to leave from?
Our trips leave from a number of locations, so you can pick the one that suits you best. In Tasmania, we have trips that depart from either Launceston or Hobart.
Launceston – Bay of Fires Lodge Walk and the Overland Track.
Hobart – Wineglass Bay Sail Walk, Bruny Island and the Three Capes Lodge Walk. 
Alternatively, if you're not so tempted to make your way down to the island state, the Twelve Apostles Lodge Walk departs from Melbourne, Victoria.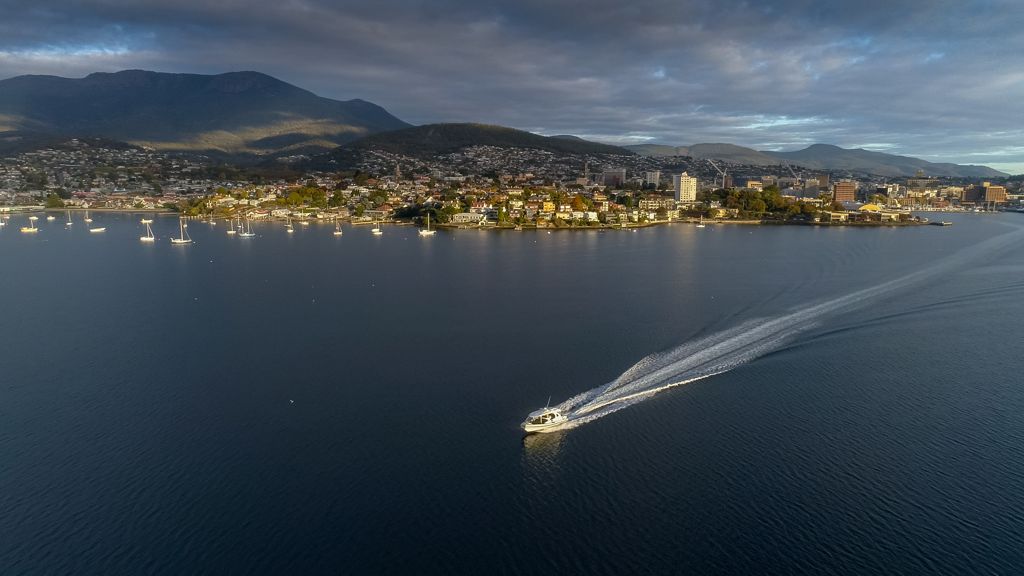 Coastal or mountainous?
The next big decision to make is what sort of terrain you're looking for – beautiful beaches, coastal cliffs, or magnificent mountains?
The Overland Track is world-renowned for its diverse landscape. This 65km track wiggles its way through dramatic, craggy mountains, across sweeping button-grass plains, and through mossy ancient rainforest. Its weather is often unpredictable, swinging from one extreme to the next, keeping you on your toes – make sure you pack both a raincoat and a hat! 
Comparatively, our Bay of Fires Walk leads you through stunning coastal landscapes. The dramatic contrast between the azure waters of the bay and the orange lichen on the rocks results in a visual treat like no other. You'll find yourself walking along a combination of sandy beaches, shelly beaches, rocky outcrops and through coastal scrub. What's not to love? 
The Three Capes Track takes you out and along the tallest sea-cliffs in the southern hemisphere. Hike through a combination of coastal scrub and ferny rainforest, before stepping out into the open and getting hit with jaw-dropping 300m high cliff views - let's hope you're good with heights!
The Great Ocean Walk meanders its way along Victoria's spectacular coastline; ocean-facing cliffs, coastal scrub, tea-tree forests and charming white-sand beaches. Make sure to pack your swimmers and make the most of this glorious walk.
Our Bruny Island long weekend trip lets you explore the best of what Bruny Island has to offer – sandy white beaches, coastal lookouts, rocky headlands and rainforest. Again, bring along your togs because you're not going to want to miss a dip!
Our Wineglass Bay Sail Walk is truly one of a kind. Our magnificent ketch, the Lady Eugene, will transport you between various trails - along sea cliffs, coastal walks and beaches. The sparkling aquamarine waters of Wineglass Bay are famous for a reason, and a must-see (and must swim!) for any ocean-lover.
Finally, what sort of foodie experience are you looking for?
Well, this is both the easiest, and most difficult, choice of the lot.
Because… (drumroll please!) all of our menus are designed by passionate, talented chefs, featuring fresh local produce and accompanied by beautiful local wines and craft beers.
So, rest assured knowing you'll be eating fresh and delicious food regardless of which walk you decide to take.
You can also visit our comparison page, which walk is right for me? 
https://www.taswalkingco.com.au/tasmanian-walks/
Good luck choosing your adventure!